Yes finally we have art :P well if you want to call it art anyway.
I decided to do a big pencil and graphite drawing for a change because sometimes they look better than my paintings.
So umm anyway...
Had to scan it in two parts and its not scanned very well and you can see teh line where they join but my computer keeps freezing when i try to adjust it. :( if only i had my digital camera back...
Fallen angel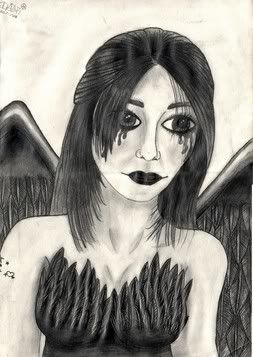 (
Collapse
)