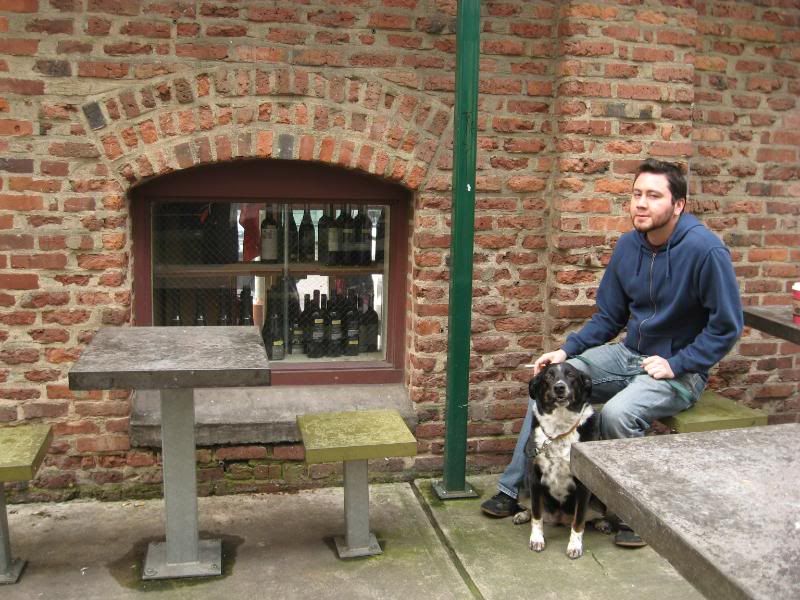 Yes, they are cooler than you. And pay less for rent, if you live in the city.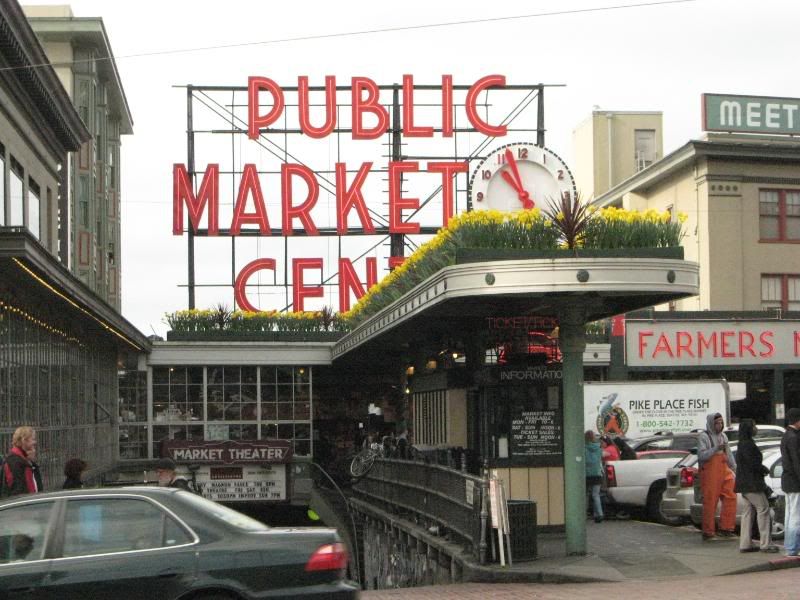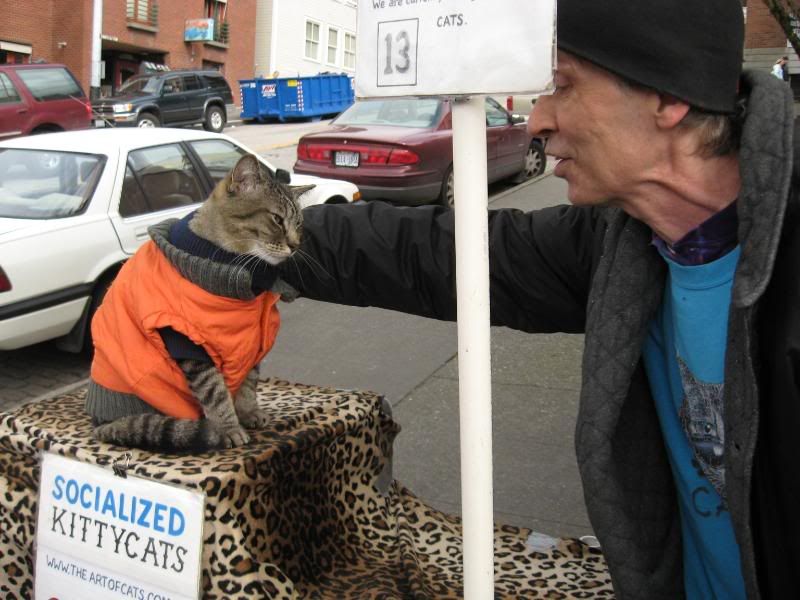 I really do take a lot of pictures of animals, huh? Anyway, this is a crazy-seeming guy giving live demonstrations of cat socialization techniques across the street from the market.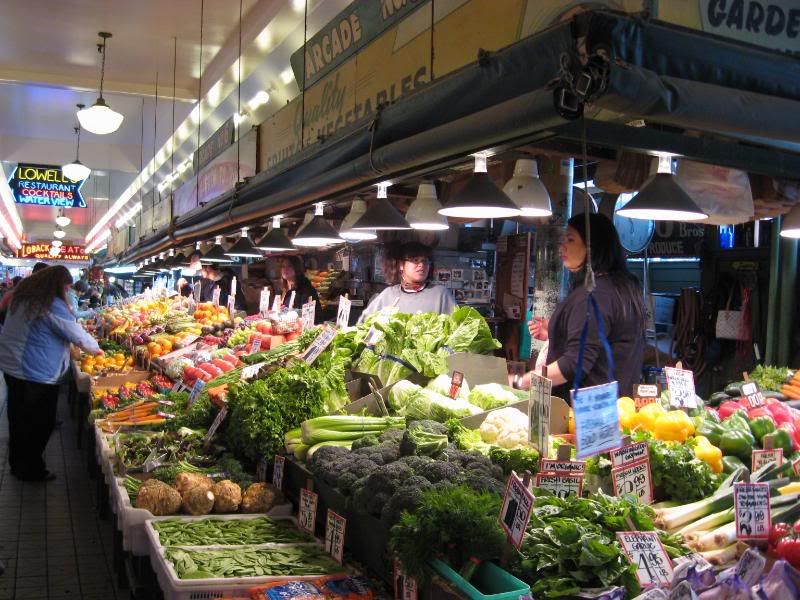 There are tons of organic fruits and vegetables there. Most of these come from California and Oregon, though.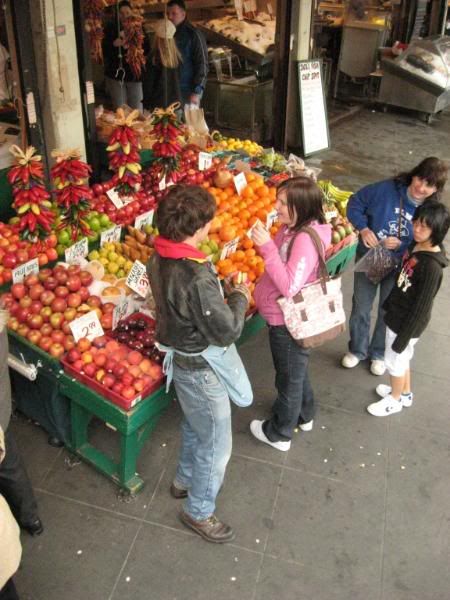 Cute boy selling apples. I swear most of his sales are to women.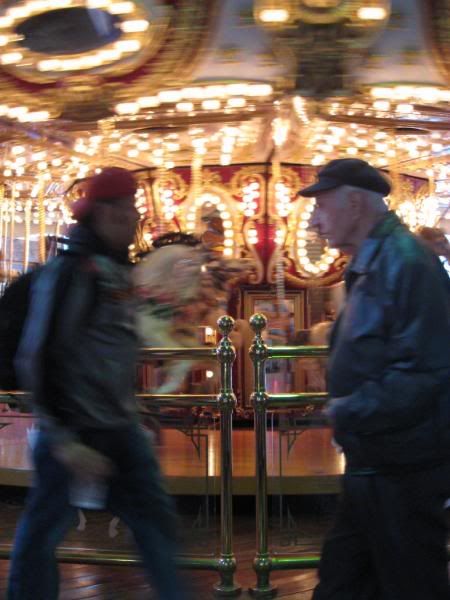 I don't care if it's a cliche, blurry shots of moving things are fun to take, especially shining moving things. Carousel in an indoor market on the shore.