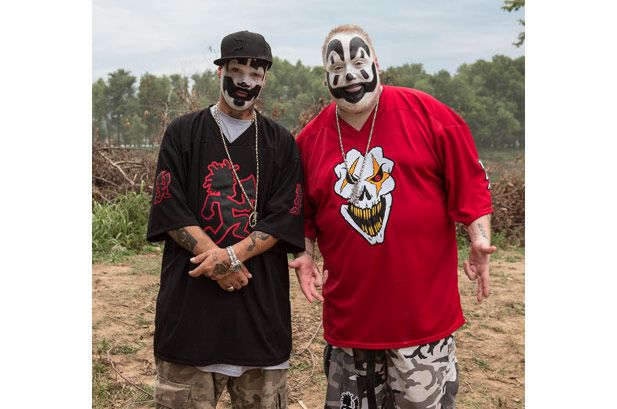 ICP's Shaggy and Violent J amid the Gathering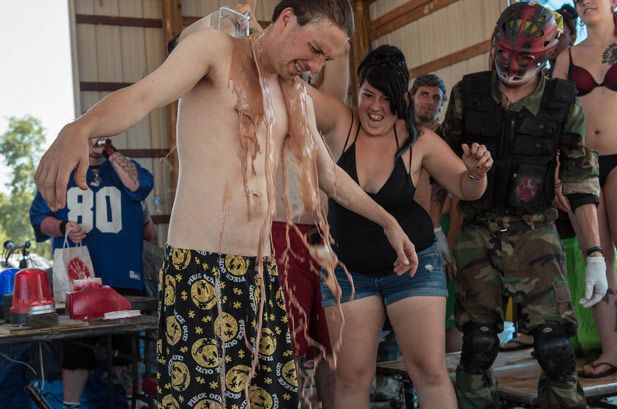 Part of the competition consists of drinking the most disgusting mix of items. This man kept vomiting his mix, so the concoction was poured over him. The mix consisted of wet dog food, clam sauce, and water from the 'Lake Hepatitis'.




Three 6 Mafia onstage with a fan at the Gathering of the Juggalos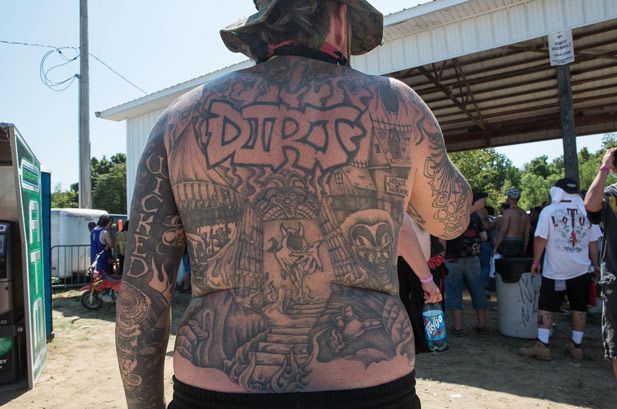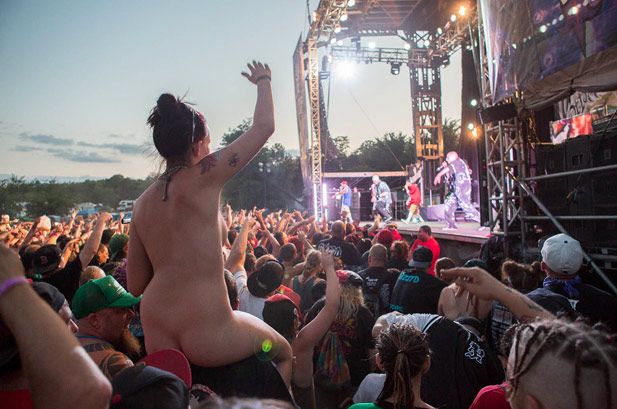 An audience member watches the Kottonmouth Kings




"Apparently the car belonged to a guy who had been stealing from people camping in the surrounding area. He got busted, with a car full of people's laptops, cell phones, wallets, etc. He literally got beaten all the way to the exit, where security rescued him and sent him away in an ambulance (one version of the story had him getting life-flighted). People then turned their rage on his car and personal belongings, repeatedly shouting "This is what happens when you steal from Family!" The final twist in the story? The car itself was stolen... from the guy's now ex-girlfriend."