Sunday, December 20th, 2009
---
8:43 am
Bayliss! We got your xmas card today! I've been out of town so wasn't here to check the mail but ty so much for thinking of me and my girls this season! Love you very much!!
Monday, December 14th, 2009
---
12:24 am
How do you decide who you follow on twitter? Just curious
Wednesday, December 9th, 2009
---
2:41 pm
- New Family Addition
We are the proud new owners of a 2 month old Pembroke Welsh Corgi. He's tan and whit with a black tip tail and a little black on his muzzle. We named him Prince Charming. He's pretty much the cutest thing ever.

I really miss my Chihuahua though. We are getting one within the next few months because Charming is used to having other dogs and is lonely. Plus they ARE my favorite dog after all. Ryan, Jeanine, the kids, and myself are excited to have dogs back in the house. Losing Aladdin was one of the hardest things ever :(

Marissa is now talking all the time and interacts with things she see's on tv, outside, everywhere! She's very smart and sweet and funny and I am just so blessed to have her as my daughter. She's a bit OCD which makes me laugh and really helpful with cleaning and the baby now. I got her and her sister AWESOME gifts this year (RYA I got the dora fort and tunnel thing from target! Sooo excited to set it up!)

Alexis is pretty much crawling and is getting the hang of sitting up by herself, it's so crazy. She still has no teeth and hasn't said any words besides "La" yet. She also hasn't started eating baby food, she still pushes it out of her mouth but her pediatrician said it's ok and to give her time.

I can't wait to grocery shop Friday. I need to find a new job, I got let go by my current one because there is a no cell phone policy and I accidentally had mine on my desk while looking for something. Oh well, when one door closes another opens. I still love everyone there and my boss said she's give me a fab reference. I know I'll find a job very soon, I'm hoping at the Sentinel with Annette.

I passed all my classes at school so yay for that! Life's still fab and I can't wait to see how great next year will be!

current mood:
chipper
Thursday, October 22nd, 2009
---
8:58 am
- PLEASE GO VOTE!
Monday, October 5th, 2009
---
9:46 am
- Marissa 2 Years; 2nd Birthday Party; Sea World Too
Saturday, October 3rd, 2009
---
5:45 pm
- Marissa 2 years, Alexis 4 months
I'm dying my hair red as we speak. And I get cable Thursday. Life's good ♥


(
Cuteness Follows
Collapse
)
current mood:
happy
Tuesday, September 29th, 2009
---
2:34 pm
- Marissa, 24 months, Birthday; Old Lexi and Marissa photos
I'm so tired today but I have some free time in between class. I have Aladdin with me today which is fun and I'm gonna get laundry done. Tomorrow is clean the house day and Friday gotta go file some paperwork. All in all life is good, take it one day at a time. I have my sad moments but overall just keeping busy which I prefer to do anyways. Love this cold front wish it would stay...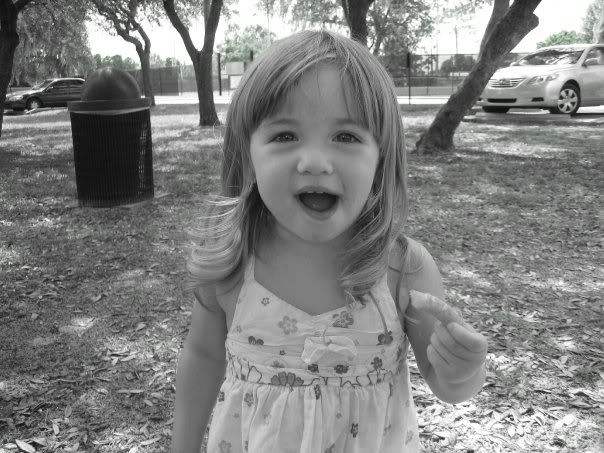 (
tons of photos of Marissa's 2nd bday and the kids
Collapse
)
current mood:
tired
Friday, September 4th, 2009
---
10:21 am
- I finally figured out what I'm doing with my degree
I am going to become an advocate for children or work for a non-profit organization to help prevent child abuse. I feel very passionate about this and have started sending out e-mails to find internships and ways to get involved. My friends mom worked for DCF for 10 years and she is going to help me as well. I'm very excited about this opportunity!!!

current mood:
accomplished
Sunday, June 28th, 2009
---
9:45 am
- random facts.
things are so much different then they were a year or two ago.

all i have are nightmares lately.

turning to captain for the day possibly.

i really miss sunny and tati.

current mood:
calm
Saturday, May 30th, 2009
---
12:07 pm
- Marissa 20 Months, Alexis Newborn
Tuesday, May 26th, 2009
---
3:34 pm
- Alexis Brooke, 2 Days
Monday, May 25th, 2009
---
12:59 pm
- Alexis Brooke, Newborn and Marissa 19 Months
12:42 am
- happy birthday
to me :)

current mood: blessed
Sunday, May 24th, 2009
---
10:18 pm
- Alexis Brooke, Just Born <3


7 lbs 5 ozs, 20 and 3/4 inches long, 7:42 PM

my epidural didn't work so I felt EVERYTHING :( Horrible pain but totally worth it



(

Another Beautiful PrincessCollapse

)



current mood:
happy
2:50 pm
- my water broke
am in the hospital now wish us luck!

current mood:
calm
Thursday, May 14th, 2009
---
12:05 pm
- 38 Weeks Pregnant, Marissa at Lake Eola and Apt Pool and Ava, 19 Months
Tuesday, May 12th, 2009
---
11:10 am
- Quick Update:
I'm 60% effaced, 2 cms dilated!

current mood:
excited
Monday, May 11th, 2009
---
8:44 am
- 3.5 this semester!
COM 3011C COMMUNICATION & HUMAN RELATION 3.00 B

COM 3120 ORGANIZATIONAL COMMUNICATION 3.00 A-

COM 3311 COMMUNICATION RESEARCH METHODS 3.00 B

COM 4462 CONFLICT MANAGEMENT 3.00 A

PSY 2012 GENERAL PSYCHOLOGY 3.00 A

12 days till baby, 2 weeks til bday.

Kris and I have been together 2 1/2 years next month.

I am happy and blessed. And going grocery shopping now.

Dear Sunny, will call you to finish convo today since my phone died. Saturday--pizza and pool? yes??
Saturday, May 9th, 2009
---
10:12 am
- Some 37 weeks pregnancy photos and a few of Marissa, 19 months, Shannon's house
Friday, May 8th, 2009
---
11:56 am
- Some older photos from a month ago