So I'm about halfway through my spring break and it's been pretty productive so far.

I finally bought and received our plane tickets and backpacks for Europe!
I also booked our first hostel.
Ahh, I can't wait! Max and I are leaving June 30th and we'll be back on August 1st.
Here's a little map of our trip.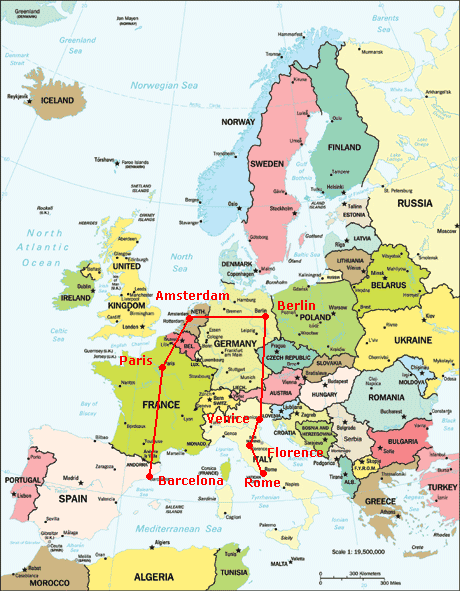 In case you can't read it:
Barcelona
Paris
Amsterdam
Berlin
Venice
Florence
Rome
& we just recently decided to stop by Greece too.



And surprise surprise, I'm sick again.