while getting ready for amy's tonight [HARRY POTTER!], my cousins matthew and amber popped round for an hour. matty found my camera and started snapping away. he's quite the avid photographer! i'm proud! mostly they're of me or something random and meaningless [like an empty crisp packet.] i got one of amber as well, but sadly, we could not pin matt down for long enough. amber took one as well. she's five, guess which one she took.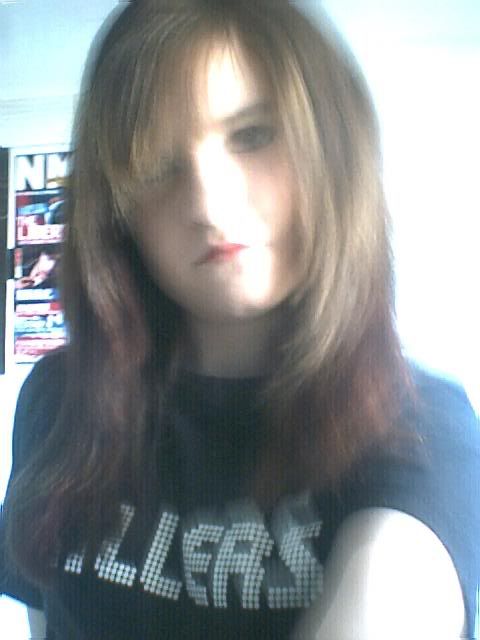 here i was showing him where the buttons were and took a pic of myself [i wasn't allowed to of him apparantly]. it's blurry, but i like it!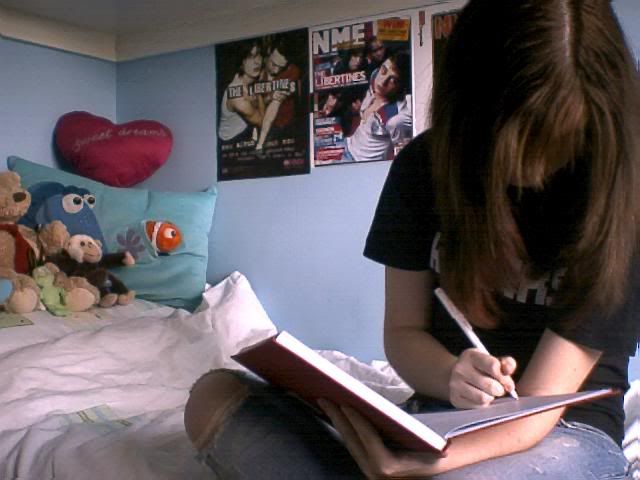 here's me writing in my offline diary. matt was at the pc desk, amber was downstairs. pretty much all i wrote was "matt and amber here. taking pictures, omg harry potter"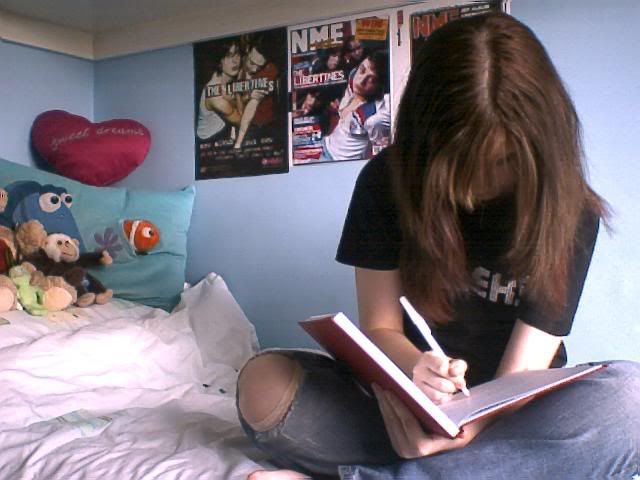 here i am diary writing again!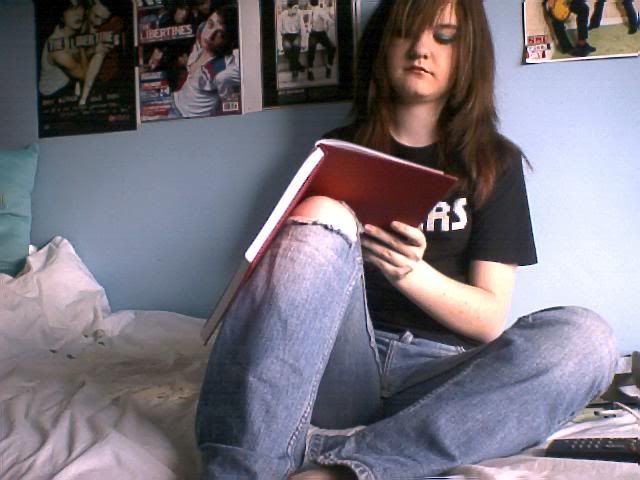 this was about 5 minutes later, hence position change, writing about sad loss of jacket, hence no smile. will explain jacket loss later.
no idea what i was doing here, but i really need to fill that gap in the wall with a captain jack or rhys ifans poster...captain jack. my rhys pictures are too small.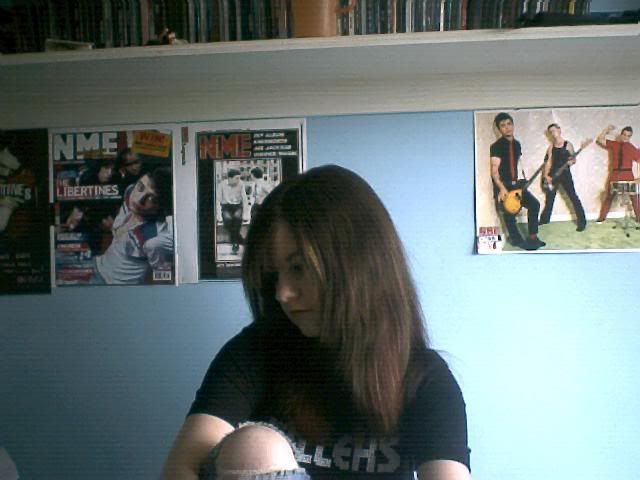 once again, what was i doing? probably looking at amber, she's small enough for that to be what i was looking at...or maybe a cat.
see last picture comment.
amber took this one.
there was also a really dodgy pic of me doing a thumbs up i'd rather not share.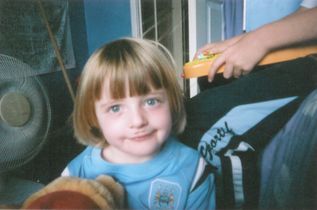 amber. had to resize, for this was taken before i'd tidied my room and stuff, and therefore looked a mess.
and here's the bad jacket news. toni is selling her military jacket! the one i was hoping to buy off her! but she desperately needs the money and i haven't got enough to buy it. so she's selling it! of course before she did this, i had to model it...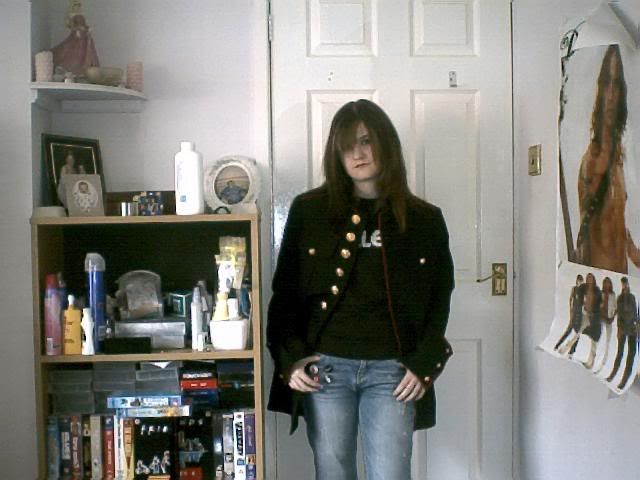 may i point out, that picture was in toni's room. i do NOT own a darkness poster. and my walls are blue!
and finally, here's a salute to said jacket, as it heads off on it's next exciting adventure, curtosy of ebay.
farewell dear jacket, farewell.
this may be my last post before harry potter! if so, farewell for now.