Jan. 1st, 2010 | 02:01 am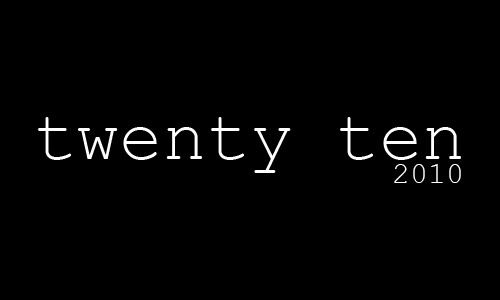 2010 came, and it went just like that.

Meh.
Jan. 1st, 2010 | 05:04 am

I spent the new year reading my old entries from 2006 to pre-enlistment, and jesus, I was so angsty. Hah. Not like I'm no longer angsty or what, but srsly that's some serious rage going on. And I used to write so much better, with so much soul and feel. Though some entries just makes me cringe so bad.
Right now I find my entries a little boring. And I also found out certain important things about myself that I forgot about the reason why I still do it till now.
But one thing that hasn't changed since then till now, surprisingly- I've always felt
empty
.
On a side note, I'm
still
damn pissed I've lost my copy of ストロベリーショートケイクス (Strawberry Shortcakes). It's not possible to torrent is since there are no seeders, and the only option I have left is to buy it
online
for an obscenely expensive price.