mood
|

thoughtful] (i love this pic)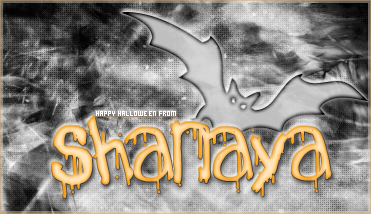 made by
amour_douxx
at
graphics_lj
even though we dont really celebrate halloween here. but the banner looks pretty =)
you know its been a year since ive really posted anything here. i kept thinking i would post about my first week and first year at uni so id remember it. because it was going to be such a huge change from high school. and it was going to be scary and exciting and fun.
turns out its mostly scary. or lonely. i knew i wouldnt make firends easily but i thought it would happen. not close friends. but friendlyish. and that hasnt really happened. in tutes a bit, but in giant lectures not so much. which is a bit pathetic.
i dont even remember my first week that much. i think the major change was the freedom. which has its downfalls a bit too. skipping so many lectures is fun at the time, but probably didnt really help my final grade..
i remember i loved psych and educ at the beginning. hated culture and thought stat was easy.
by the end of the semester i hated psych, still loved educ. kept hating culture. and stat got harder but more interesting.
this sememster i found psych a bit more intersting. loved educ262, hated educ106 and thought math was easy
and those views havnt really changed much.
outside uni, this year has actually been pretty great. dance has been really fun, looking forward to the concert (surprisingly). i love tutoring on saturdays, makes me more confident about my uni degree.. i love being able to drive and the more freedom that comes with that (but now i dont have an excuse for coming home late ><). love going out with friends (wish we did more). and really love hanging out with friends, especially since its not granted that you'll see them every day at school. gotten closer to some people and further from others. but that was expected. looking forward to schoolies v2. hopefully itll be just as much fun as last year. and hopefully no stupid lame drama. hopefully am working at mind, body, spirit next week so saving the money =)
not looking forward to india. and i feel like such a bitch for saying that =(
wow. thats pretty short/crap for a whole years post. but its something right?
ok. i was going to wait till 12 to post this, so itd actually be halloween. but im meant to be doing a math assignemtn. im actually clearing the comms from my flist. but either way i cant be bothered to wait.
[