Dear Gram & Auntie Carol,
This post is dedicated to you. Thanks for keeping after me to keep in touch and share my travels. I had forgotten how much I enjoyed sharing my crazy adventures 3 years ago, and how fun it was to look through the photos and stories in this journal after returning and feeling like it was so far away.
This Summer Cam was gracious enough to travel to a country he'd already visited, instead of one still on his bucket list, because he could tell I really wanted to go back and visit friends in Thailand.
Our first stop was Bangkok, where we took a couple of days to get on our feet and adjust to the 12 hour time difference on familiar territory. We explored a couple of places I'd never been and a couple Cam hadn't seen, and we went back to a few old favorite haunts.
After a couple of days in Bkk we caught an Air France flight to Phnom Penh. They have cheep flights from Paris to Cambodia, with a stop in Bangkok to pick up and drop off a few folks, primarily because as a former occupied French territory, French travelers have access to French amenities and French speakers in Cambodia which makes traveling there more comfortable. We stayed with my friends and former Peace Corps Thailand volunteers, Bob and Carol. Carol now works for Peace Corps Cambodia as their Program Training Officer. We spent the night and caught a van out to Siem Reip the next day, and then came back to Phnom Penh after about 3 days and traveled around the capitol a bit more before heading back to Thailand.
Here are photos from Bangkok and Phnom Penh. More photos to follow as I get them uploaded.
Phnom Penh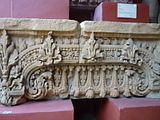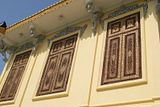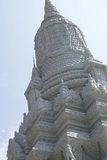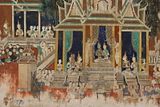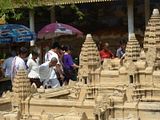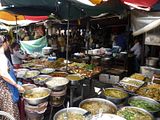 Bangkok