LOTS OF BRAND NEW ITEMS UNDER CUT :)

Updated: 12/02/13




SGSTFB[+94/-0]
BEDAZZLE


PRICES ARE NEGOTIABLE WITH FAST DEALS!




Begonia Embossed Structured Dress (Black) x Klarra
A Klarra Label - Exclusively Manufactured.
Featuring an all over floral embossed detailing, high round neck, fitted waist, contour seams, a tulip skirt and a concealed zipper closure to the reverse. Fully lined. Made of thick, non-stretchy polyester.
BN, Size M - PTP 16.5", Waist 14.5", Hips 21.5", Down 33"
$35.50



Ave Distressed Tweed Jacket x HerVelvetVase (Black)
BN, tagged L, measures ptp 16"; shoulder 14"; sleeve 22.5"; length 20"
$29.50



Noelle Tweed Jacket v HerVelevetVase
BN, tagged M, measures ptp 18";shoulders 13"; sleeve 23.75"; length 19.75"
Note: Not so "golden" in real life, close-up available :)
$29.50



Rissa Grecian Colourblock Dress (Light Pink) x The Blush Inc
A saccharine colourblock dress with bell sleeves & asymmetrical colourblocking hem for the girly feel. NOTE: the piece I am selling is in LIGHT PINK.
Size M - 33.5" length, 18" ptp, 14.5-19.5" waist
BN $36



Cabrera Lace Frock (Navy) x The Blush Inc
The feminine concoction of lace & accordian pleats make this dress a very lovable piece. In a bustier cut with peekaboo lace panel details at the shoulders, adding a touch of sophistication to the overall appeal.
Size M - 35.5" length, 17.5" ptp, 14.5" waist
BN $34




Anastacia Cut-Out Midi (MINT JADE) x Earl Grey Party
Premium quality midi length max dress. Fully lined, featuring neatly pleated accordion skirting with cut out detail on the shoulders. A basic yet classy and romantic piece suitable for any occasion. Made in high quality chiffon, fully lined. Pair it with a belt and pumps for the perfect outfit! Non-sheer. Back-slit with button clasp.
PTP 18.5", Length 48 inches
BN $29.50



Rhonda Skater Dress (Black) x Love, Bonito
Translate Spring's glamour in an embellished, understated silhouette. Wear it on its own for a simple yet glitzy style suitable for the season's parties or dates. Exposed back zip closure. Made of thick and stretchy jersey.
Size M measures 13.5" PTP, 12" waist, 33.5" down.
$33 BN



Hepburn Mod Dress (Black/Nude) x The Velvet Dolls
We can't stop raving about this gorgeous dress: from the fit, to the incredibly awesome fabric and the lovely color combinations! A piece that's suitable for both work and play, we think it'd look extremely presentable with a blazer over it, or just don on some wedges for that fun weekend look! The lovely flare skirt skims the waist and hips nicely with a well-cut neckline that flatters the shoulders. You don't want to miss this dress!
Size M measures PTP 16"-17" Waist 14"-15" Length 34"
$30 BN



Black Work Dress x The Label Junkie
This piece exudes class, professionalism and style, a perfect dress for work. The brown lines added a special touch to the other wise plain back dress! Features a key hole back with faux diamondte button fastener clasp, lined, non sheer. A well made piece, a must get!
Measurements: Ptp: 17.5", length: 34", fits UK6-12
$25





Pocket Up Denim Shorts (Wine) x Megagamie
Brand New
Size M
$27



Scallop Collar Polka Dot Blouson x The Blush Inc
Vintage looking blouson with cutesy scallop collar and cloth covered mushroom buttons for a finish. Tuck into pedal pushers for a relaxed chic look or into formal bottoms for work. Otherwise match with shorts for a lazy weekend out.
Very slight sheer // functional buttons // made of crepe polyester blend
22" length // 18" bust // 14" shoulders // 7" sleeves
BN $27.50



Hey Lacey Shoulder Dress x Megagamie
BN $29




Paddlepop Tie-Back Dress (Electric Blue) x Little Red Heels
More Pictures: http://www.ilovelrh.com/Stock.aspx?TID=99&IID=985
BN $30



CARROLL WAIST BELTED SHIFT DRESS (Dusk Blue) x Little Red Heels
More Pictures: http://www.ilovelrh.com/Stock.aspx?TID=99&IID=984
Size M: PTP 17" Length 33.5"
BN $32.50



Bridgette Highwaisted Shorts BLACK x CatWalkClose
"Sleek and trim, these highwaisted shorts instantly slim your silhouette and elongate your legs. Featuring a cuffed hem and playfully wide waistband with double buttons, as well as a unique cut at the back, it's the perfect blend of classic and whimsical.Features cuffed hems, two functional front side pockets, two faux back pockets. Black come with sewn on silver buttons, and two spare wooden buttons. Made of thick polyester."

Size M
Waist: 13.5" to 14"
Hips: 18.5" to 19"
Length: 14"
Leg opening: 11.5"
BNWT $26



Sonnette Blouson CORNFLOWER x CatWalkClose
Bring out your poetic side with the lovely Sonnette Blouson. With its graceful flowing lines and relaxed feel, it exudes effortless class while keeping you cool and comfortable. It's tremendously versatile, too -- cinch it in at the waist with a skinny belt, pair it with a pair of shorts and wedges to go shopping, or tuck it into a pencil skirt for work -- the possibilities are endless.
Features pleats on shoulder. Made of thick chiffon and lined with the same material."

Size M
Pit to pit: 17.5" to 18"
Length: 25.5"
BNWT $26



Hearts Printed Vintage Dress London Blue x The Closet Lover
"Lots of special requests went into the manufacturing of this piece and we're so glad with how it turned out!
If you're someone into vintage and quirky looking pieces, this is the dress you should get!
We'd specially printed these cute hearts onto the fabric, just for making of this dress!
Those cloth wrapped heart shaped functional buttons were also specially requested,
another reason why we love this piece!
Comes with a pleated neckline and slightly puffed balloon sleeves as added details, exudes a touch of vintage air!
Elasticized at the waist for better fit, comes with matching sash.
Made of chiffon polyester mix, fully lined, non sheer."

MEASUREMENTS
Ptp: 17"
Down: 32"
Waist: 12.5" - 15.5"
Fits UK 4 - Small 10
BN SGD 32




Floral BodyCon Dress x The Scarlet Room
worn a couple of times
$12



Embellished Blouse x Love Bonito
beadings at the shoulder
BN
$29




Vintage Blouse (Lilac)
good condition
$19




Lilo Stitch Hi-Waist Shorts x Little Red Heels
BN
$29



Polka Dotted Blouse x Her Velvet Vase
BN
$27



Flowers of May Blouse x LilyPirates
BN
$28




Lilac Drapey Dress
Brand New
$28



Rei Chiffon Dress x Love Bonito
"Soft chiffon and pleated flutter sleeves spell spring romance. Accessorize for various different occasions! Comes with detachable sash. Made of chiffon with full cotton and spandex lining."
Measurements: 16" PTP, 34" down.
BN, $29




Penelope Pocket Skirt x Love Bonito
"A versatile number with an individualistic twist, perfect for uninspired days. Fully lined. Back zip closure with hooks. Elastic at sides. Functional pockets. Made of polyester and soft linen blend."
Size S measures 12" to 13" waist, 17" hips, 32" down.
Size M measures 13" to 14" waist, 18" hips, 32.5" down.
BN, $31



Pleat Waist Shorts x Her Velvet Vase
"Made of superb quality cotton, pleat details down front, 2 pockets."
Tagged M, measures 13.2" across & 15.5" down!
$27.50



A-Line High Waist Shorts with Belt (Nude) x Runway Bandits Premium Label
Nude high waisted shorts with detachable free belt. Flattering cut!
Tagged size M, measures 14.5" by the waist, 17.5" at the hips, 10.5" thigh opening and 13.5" down.
$31, BN



Slouch Oversized Top (Electric Blue) x CatWalkClose
"A summer must have in a bright hue to suit this season's brights ;)
Slouch tops are our favourite basics - They're so easy to throw on, and they pair so well with denim bottoms!
Comes with a functional front pocket too! Made of viscose rayon, functional chest pocket."
Measures 21" PTP & 23.5" in length.
BN $25



Highwaisted Culottes (Size M - Marine/Sand) x Catwalk Close
"Look chic with this pair of highwaisted culottes that's great for mixing and matching!
Meant to be worn flared & highwaisted :)
Made of polyester, side zip, functional side pockets, thin belt loops, flared cut."
Tagged M, measures 14" across the waist, 16" in length!
Brand New, $19



Blue Floral Dress x Ohsofickle
Brand New
$27



Pyramid Stud Skirt
Gold Studs or Black Studs
An edgy basic skirt
Worn twice but in very good condition
$19



Axel Mesh Work Dress X Love Bonito
Simple yet elegant, this dress exudes sophistication not only in the workplace but for any occasion.
Made of soft structured & stretchy cotton for the dress and soft mesh at the shoulders.
Cream
Brand New
14.5"-17" ptp, 35.5" down
$28



Draped Black Dress x Amber Avenue
Brand New
$27




Grey/Pink Ruched Dress x Agneselle
Brand New
$27



Red Rose Dress x ScarletRoom
Brand New
$25




Carousel x ModParade
BN $28



Labyrinth Maze Dress x Love Bonito
Celebrate this festive season with an outstanding number! Mesh on the shoulders with a polyester & matte satin blend on the dress. A definitely unique and gorgeous must have!
Measurements: 14.5" to 17" PTP 31.5" down
BN
$45



Covet Chimes Dress x Love Bonito
A classy number we all fell in love with at first sight. Romantic and subtle chiffon drapes at the side add that feminine touch to this elegant piece. Made of soft chiffon, slightly stretchy and inner lined.
Dusty Pink
Size M 16" to 18" PTP, 34" down
Brand New
$41



Lace Midi Dress x Amber Avenue
[Inner Piece not Included]
BN
$27



Navy Blue Schoolgirl Skirt x Her Velvet Vase
BN
$26



Rosette Chiffon Toga x The Velvet Dolls
BN 16.6-17" ptp and 34" down.
$28



The Blush Inc x Double Bow Flutter Sleeve Nude Top
BN
$28



Topshop x Lace Pull-Over
A twist to the boring plain ol' sweatshirt.
Brand New - UK 6 (but fits up to UK 10)
$45



Floral Skirt x Lily Pirates
Brand New
$22



Black/White Bag
Brand New - $26



Bonitochico x Grecian Drape Dress
gorgeous embellishments!
Brand New - 14"-17" PTP, 34" Down
$28



Missypixie x Polkadot Romper
Almost identical to Topshop's piece but at a fraction of the price.
brand new, $26




Love Bonito x Glitter-Band Tube Dress
(in Fucshia)
"This is a hot favourite among us & a perfect dress for parties! the fit is fabulous & it's made of our favourite viscose. the back is the same as the front of the dress - glitter band goes around underbust. it measures 12.5-15,5" PTP and 26" down."
Brand new, $28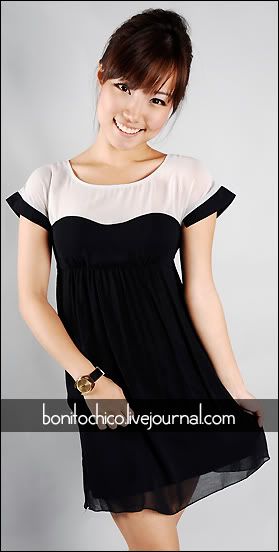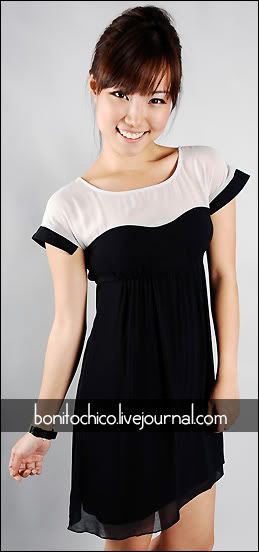 Bonitochico x Chiffon V-Back Dress
(in Black/Grey)
"We love this dress for its romantic and ultra feminine feel. It comes with a unique V-back that makes it extremely sexy! this piece is perfect for dinner dates or those days when you feel like being extra girly! the chiffon portion is translucent; strapless bra advised. the dress measures 14"-16" PTP, 33"down."
Brand new, $29.50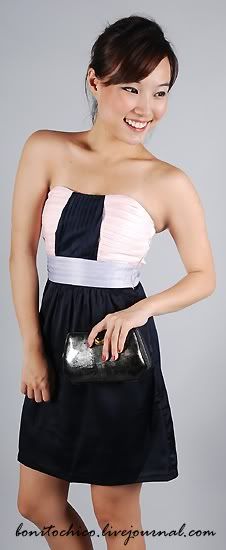 Bonitochico x Pleated Babydoll Bustier
(in Baby Pink)
"An extremely pretty and girly frock which everyone wanted a piece of! Extremely intricate pleats in the front - a must-have this season! the dress comes with anti-slip and bone to give the top a structured defined look. It measures 12"-16" PTP and 27.5" down."
Brand new, $29.50




size 38!
brand new, $29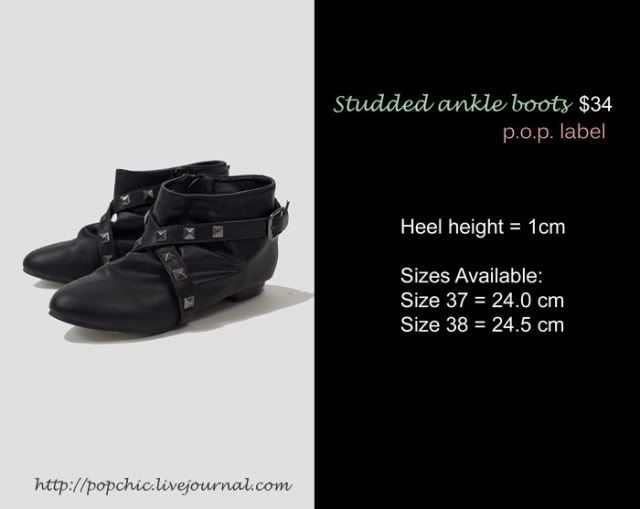 size 38
brand new, $34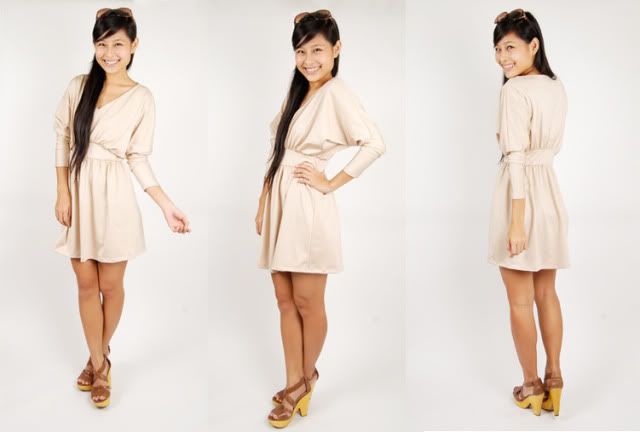 Carrie x MissyPixie
get this SATC-inspired dress in the colour for this season!
Brand new, $26



Dandelion x Modparade
look chic in this long vest-styled dress with floral trimmings!
brand new, $25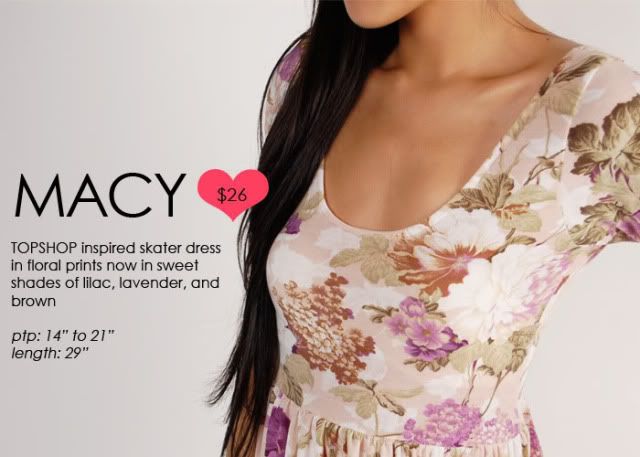 Floral Skater Dress x Missypixie
A must-have in every wardrobe! this dress is inspired by Topshop, get it here for a fraction of the price!
Brand new, $26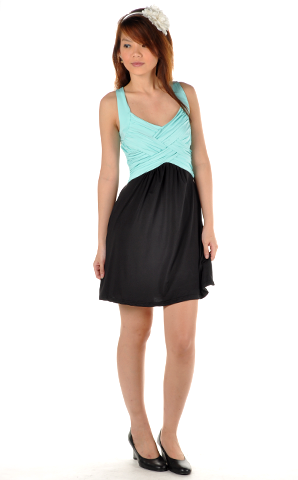 Pleated Dress in Cyan/black x Robot Ninjas
I love the beautiful pop of colour amidst the intricate pleats! This dress fits up to a UK 10.
Brand new, $28.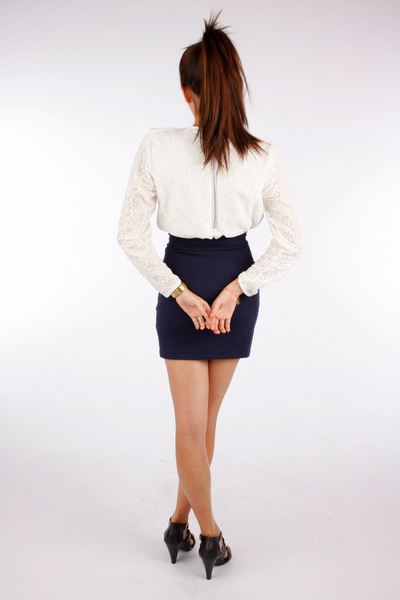 Bridgette Lace Top x Pandas with Pistols
MEASUREMENTS: 18" ptp, 24" length
Zipper at back, lined at body (not at sleeves) and fits all body types
BN, $26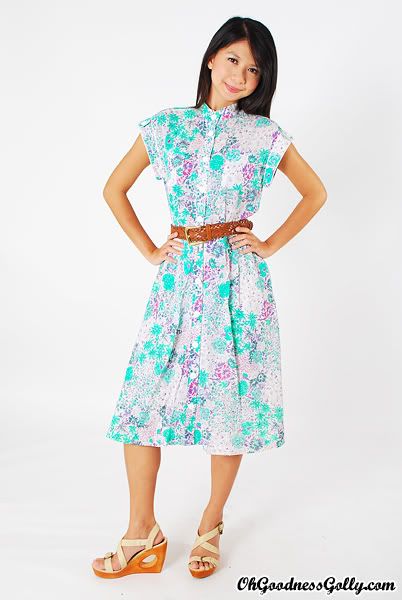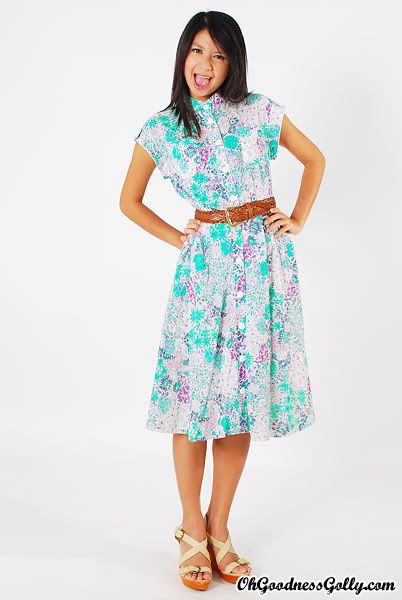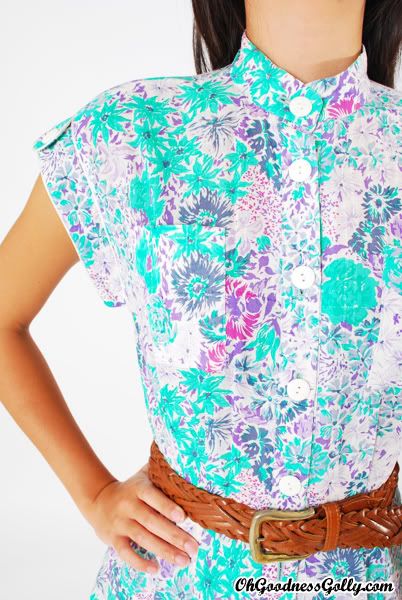 THE GENEVIEVE PARTY DRESS
This vintage dress is a brilliant explosion of colours made of a gorgeous Japanese cotton. Buttons down the front, cinches at the waist and features capped, fold-up sleeves.
one button missing, but easily replaceable with a normal white button. other than that, super good vintage condition.
MEASUREMENTS: 30" bust, 13" shoulder, 41" length.
Fits size S-M
$37



OHSOFICKLE XXX BODYCON DRESS
Brand new, $27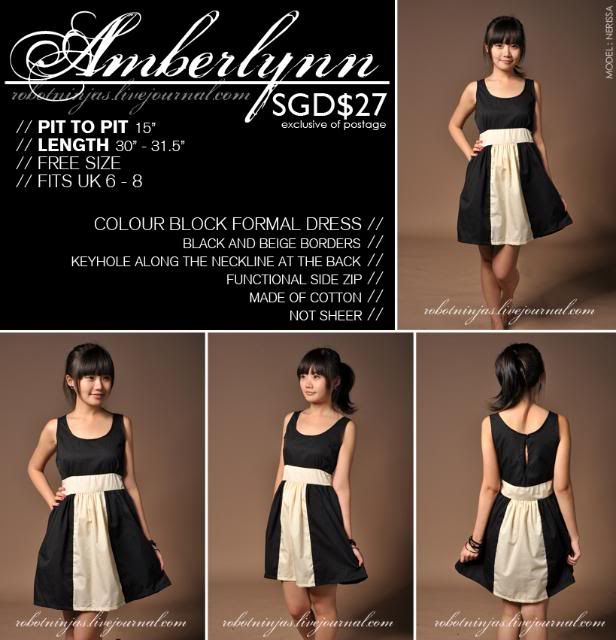 Colour-block Dress x Robot Ninjas
Brand new, $27



Brand new, $26



MDS
Brand new, $26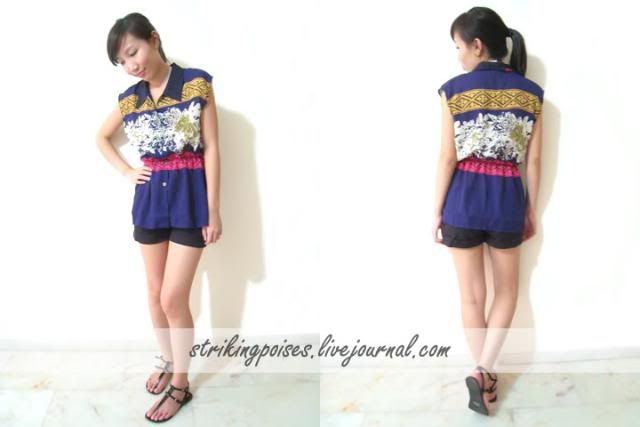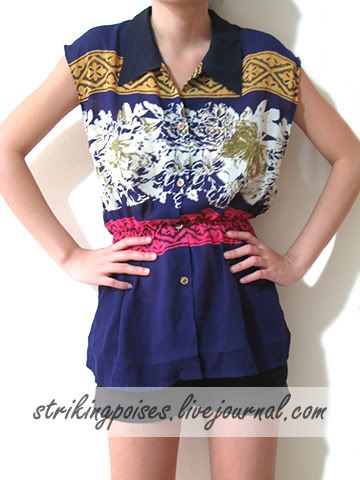 VTG
4 Functional Buttons
Elastic at Waist
Excellent Vintage Condition
PTP 16" Length 26" Waist 9" - 17"
$26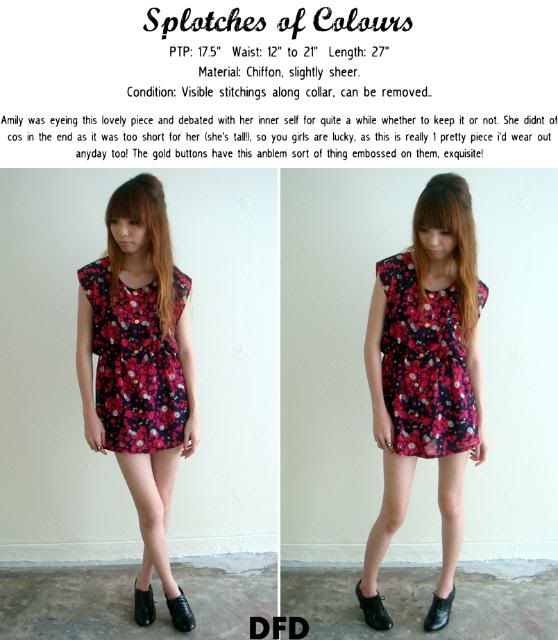 VTG, in great condition
$28




Modparade Blue Bandage Skirt
Brand new, $28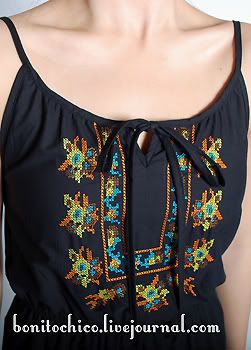 Bonitochico Cross Stitch Frock
13.5" to 16.5" PTP and 31" to 32.5" down (adjustable straps)
Brand new
$27.50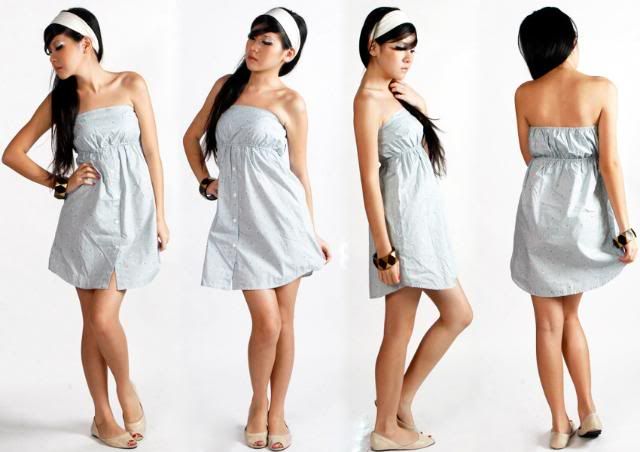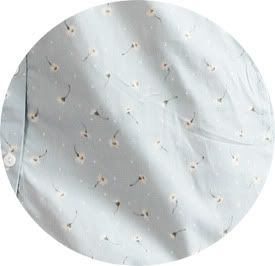 MODPARADE TUBE DRESS
BRAND NEW! luv the tiny floral prints
$28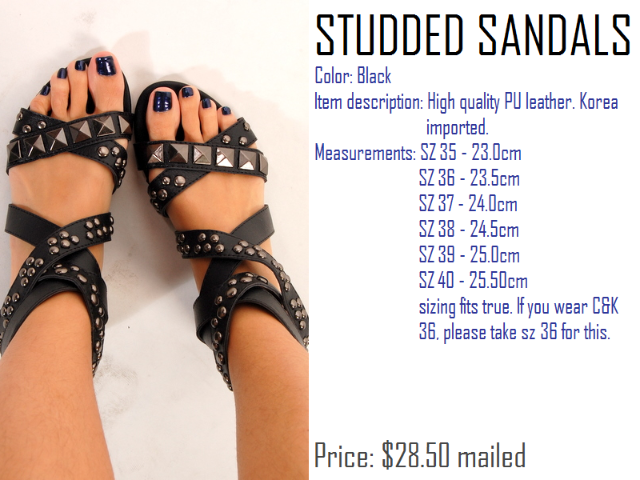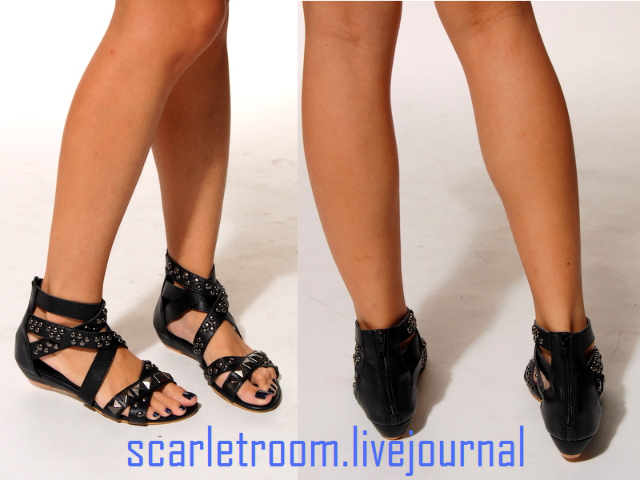 SCARLETROOM STUDDED SANDALS
BRAND NEW, SIZE 38
$28.50 w meet-up (or trades for size BN 39)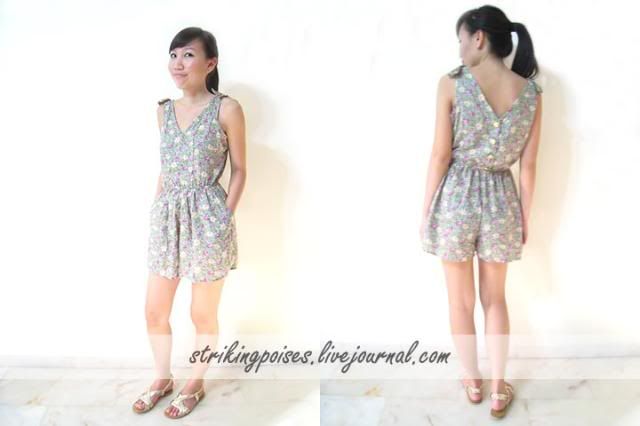 Pastel Green Bow Sleeves Romper
Bows at the Sleeves
Functional Gold Buttons
Wear it Front-Back / Back-Front
Cotton
PTP 16" Length 30" Waist 10" - 16"
$27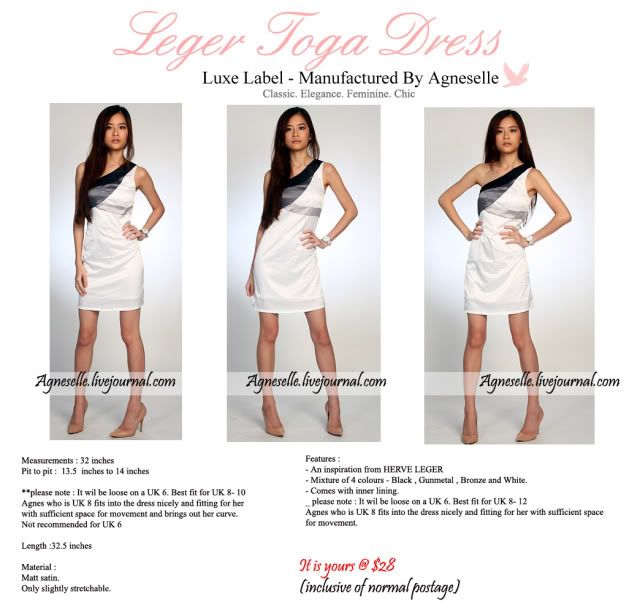 Brand new, $28




AA-Inspired Tube Top/High-Waist Skirt
Very thick quality cotton, navy blue in colour.
Brand new in bag, would fit up to UK 10
$29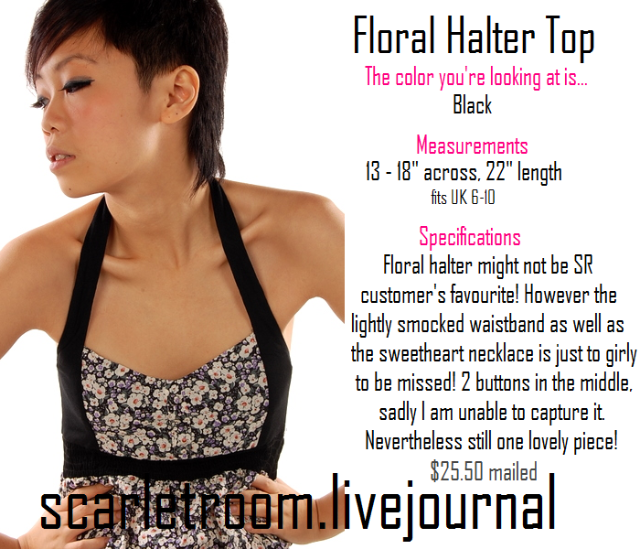 SCARLETROOM FLORAL HALTER TOP
BN, $25.50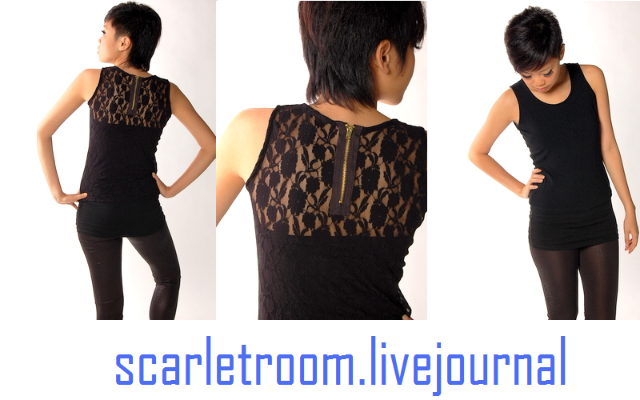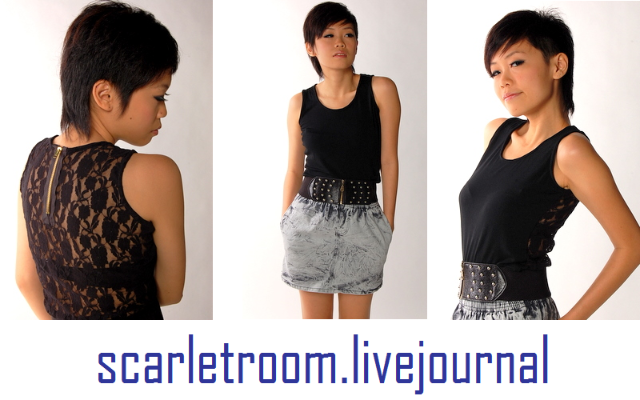 SCARLETROOM ZIPPER LACE TOP
$26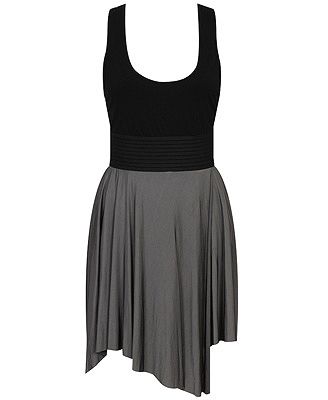 FOREVER 21 Marlynn Dress
Look classy, yet chic in this smooth sleeveless dress which features a round neckline, a racerback-style, a non-removable wide elastic waistline, and an unfinished asymmetrical hem.
32" - 39" approx length from shoulder to hem
TAGGED SIZE S, BNWT, $55




MOD DRESS
BRAND NEW, $32



Vintage-inspired Sally dress from Pandaswithpistols
Brand new
$28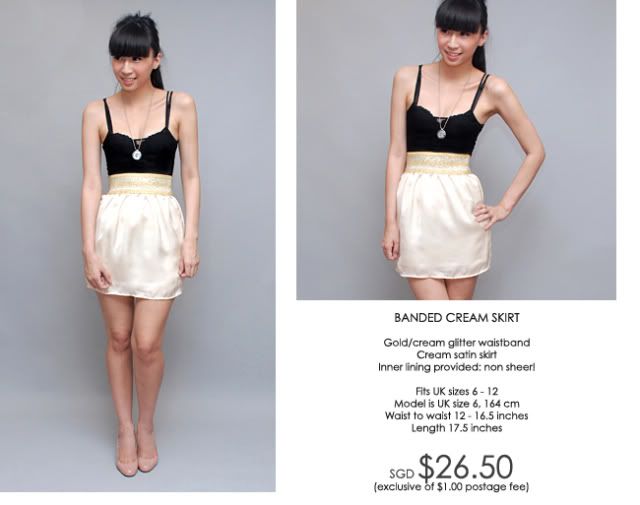 BN, $27.50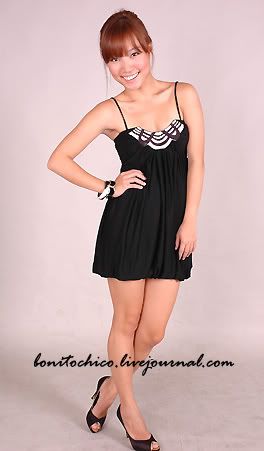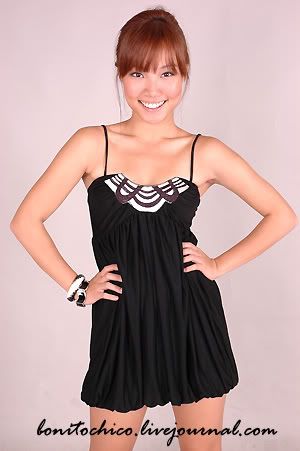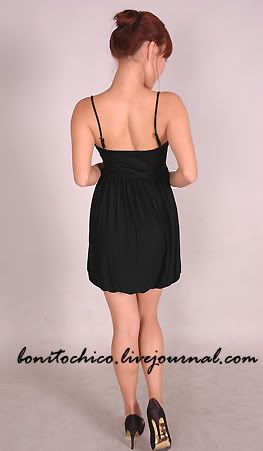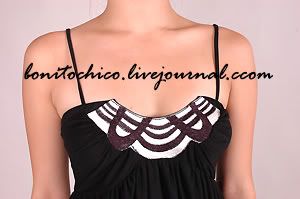 TOPSHOP INSPIRED GRECIAN FROCK.
Very intricately embroidered front adds a touch of sexiness to this LBD.
A Topshop inspired piece retailing at over $89.90.
Very classy and made of superbly good material comparable to upmarket stores.
Slightly bubbled hem creates a sweet and feminine touch to the dress.
Sophisticated and extremely classy!
ptp 12.5" (lay flat) 17" (stretched) down 29" (inclusive of adjustable straps)
brand new, $29.50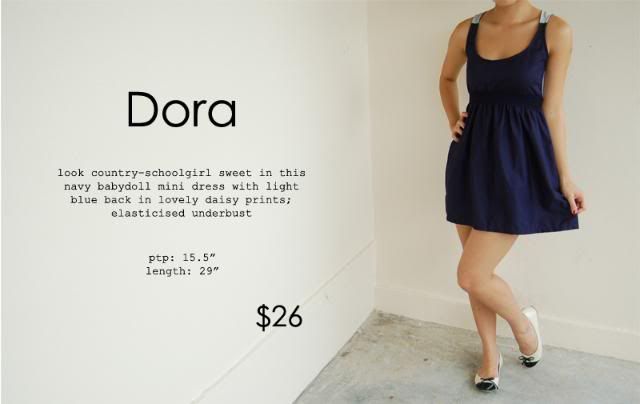 BN, $27.50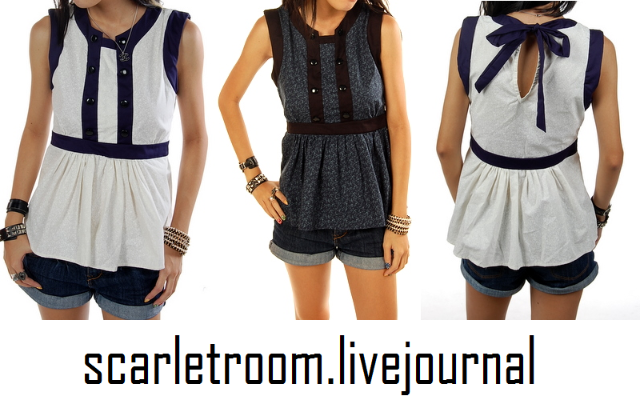 SAILOR BLOUSE FROM SCARLETROOM.
Brand new, selling the piece in BLUE.
$27.50 mailed!




NELLYJOY'S CASLYN
measures 13"-16" across and 26" in length.
possible to wear as a grecian tank, as an offshoulder top, or as a toga!
brand new, $23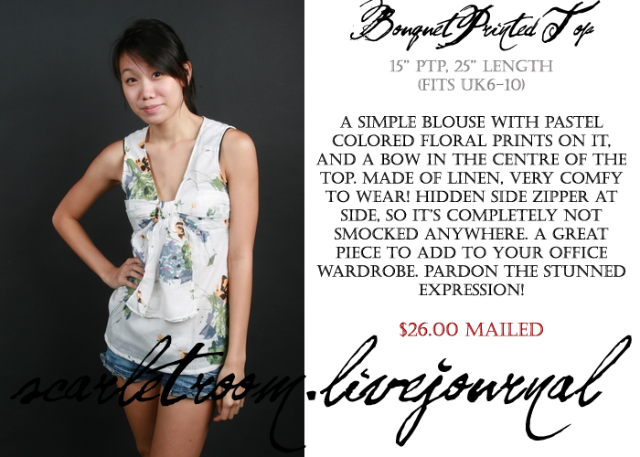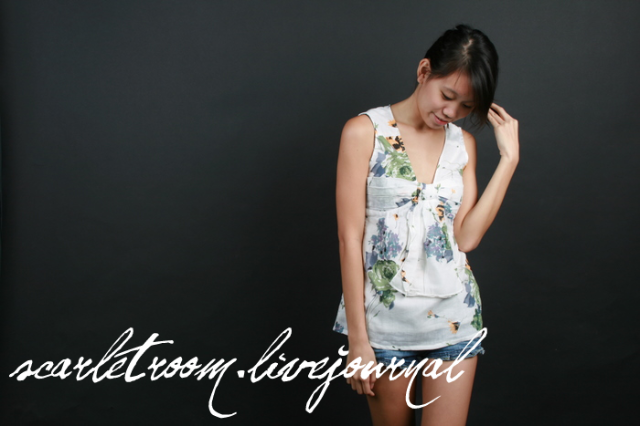 brand new, selling at cost, $26




MUSTARD fringe sandals.
it wld spice up any outfit :)
size 38, fits size 37-38
$29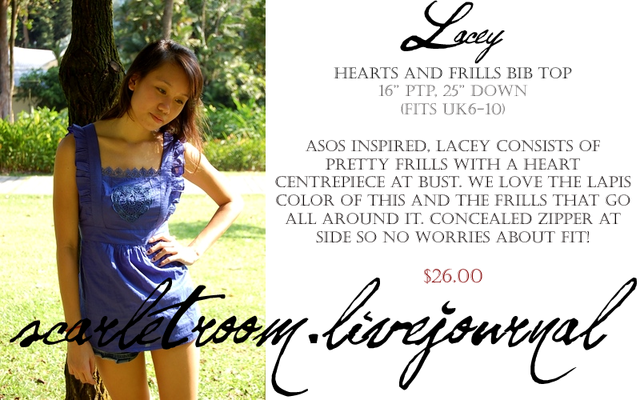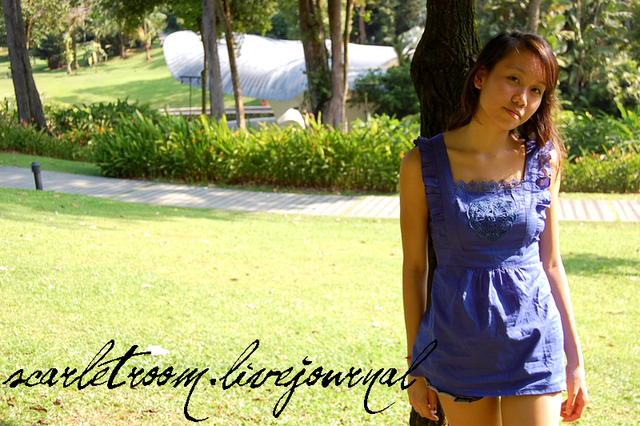 BNWOT $27.50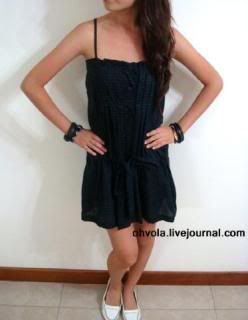 OHVOLA'S LUVENA.
Avaliable in the above 3 prints!
BNWOT, measures 12" - 18" ptp & 33" down.
adjustable sash at hips.
$28



NELLYJOY EMBROIDERED DRESS
inspired by marc jacobs, and retailed at forever21 for much more!
white colour, good quality, hence not sheer at all.
super pretty neckline as well :)
measures 16.5" ptp and 32" down.
asking for $29 mailed.




A super quirky peter pan dress with contrasting straps and the cutest bow at the back.
Measures 17" across chest, 33' length
Brand new, didn't come with a tag!
asking for $30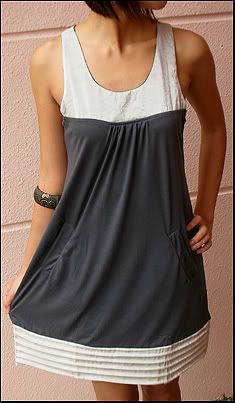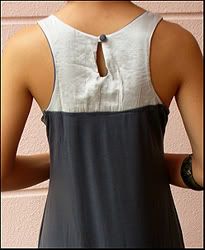 3.1 Philip Lim-Inspired Metallic Silver/Grey Dress
Comes with 2 side pockets
Measures 14.5'' to 17'' PTP, 33'' Down
$28




selling the exact same one, but SHORTER!
brand new!



selling the one in black
shipped from supre
worn twice, in almost-bn condition
asking for $25
will fit local S-M



black bag
asking for $45, got it for $55 and only carried for a short period of time
very very spacious, can fit A4 and more.
its not the usual ones you see at zinc with bright gold paint, the gold is alot more vintage-looking. plus the faux leather is of much better quality in comparison.
slight peeliing of paint at the gold area but its not visable unless under close inspection.

VS hair straightener.
only used twice to straighten my fringe, & it works.
this runs on the heat from your hair dryer,
so it doesn't dry/damage your hair from all that heat if its run electrically.
basically you straighten it when your hair is white, use the hair dryer and run this through a couple of times.
in brand new condition, comes with box and all.
asking for $20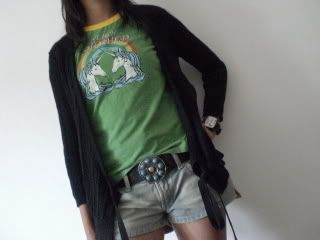 giodarno cardigan
brand new with tags
theres a sash to tie it around, otherwise you can cut off the strings and attach a button
nice nice detailing on the cardi
measures 23.25" down, its rather hard to measure the ptp measurements but it would fit s local size S-M perfectly
asking for $32




fcuk fairy sling
(very very crumpled) but in a nice peach colour
asking for $30, selling wayyy below ccost. (PRICE NEG!!)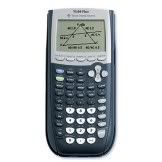 apart from a few scratches on the cover, its in very very good condition.
T1-84plus model, so i got this for about $190
i took h1 maths so its barely used, never brought to school except for exams and test
batts were recently changed for As too, asking for $130
value-buy considering its just a calculator and theres no need to pay so much for one, since you're only gonna use it for 1.5 years and this is as good as new.





Tracyeinny colour block dress
Royal blue & lemon yellow with a dash of white
Very flattering cut
Brand-new condition, never worn by me or previous seller
Measures 16" ptp and 32" down
Slightly stretchable, fits topshop 8-12
Asking for $32


THANK YOU ♥♥♥
go to my journal for terms & conditions and lots more items up for sale.
SGSTFB[+94/-0]
♥ feelthypulse@gmail.com
Or leave a comment WITH YOUR EMAIL ADDRESS.