I. I am going to
goldy_dollar
's cottage tomorrow to hang out with her and
shinyopals
! Hurrah! This would be exciting even if I wasn't horrifically bored, but since I am horrifically bored it seems even more appealing. I should probably... pack... and stuff.
II. Because of the aforementioned boredom, I started doing more Top 5s, but then only got through one before wandering away. The other ones require too much thought to be appealing right now, evidently. So I present to you
Top five DW characters who only appeared in one episode
Wow filling this out brought to my attention how little I care about most one-offs. LOL OOPS. Runners up include Liz X and Jabe, who probably could've made the list, I just kind of randomly choose people for #4 and #5 tbh.
5. Lynda-with-a-y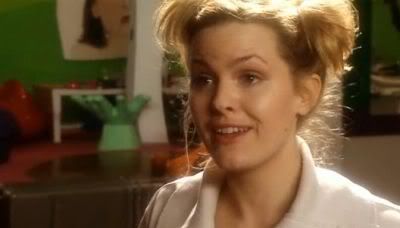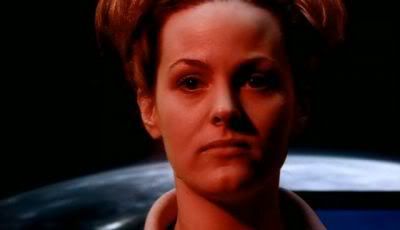 Lynda was so cute. Even though the idea of her traveling with them did not appeal to me, I liked her, and I felt bad that she had to explode.
4. Vincent Van Gogh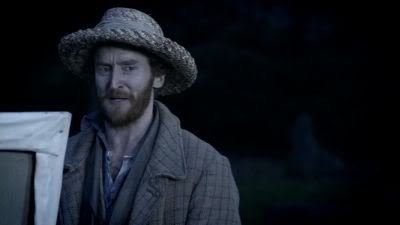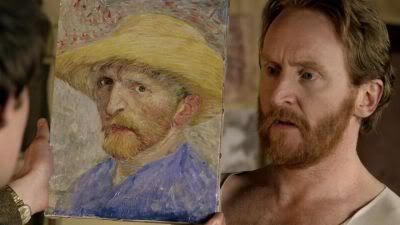 Vincent and the Doctor
was so unexpectedly good after such a terrible, terrible two-parter, and a large part of the credit has to go to Vincent. I don't know basically anything about art and so I basically know nothing about Van Gogh besides "depressed" (aren't they all?) but with this little knowledge I enjoyed what he brought to the episode and I think he was well-acted. He balanced out Eleven and Amy nicely, and the episode was nice.
3. William Shakespeare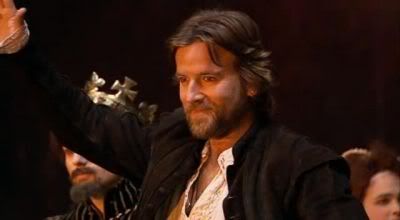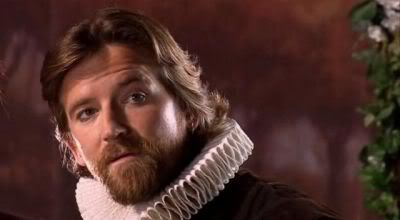 lol Shakespeare. I love everything about what
Shakespeare Code
chooses to be, and a while ago I decided that if I could meet one dead historical person it would be Shakespeare, so yeahhh Martha, livin' the dream.
2. Adelaide Brooke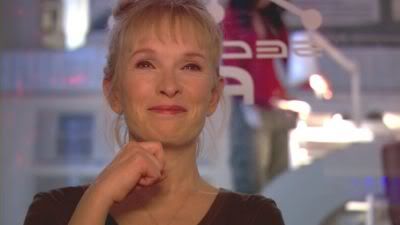 Okay now we enter the realm of characters I actually really enjoyed. Before
Waters of Mars
I was feeling very 'ughhh' towards one-off companions because they all sucked.
I am looking at you, Lady Christina
. It did not help that each one was advertised as something NEW AND EXCITING!!! even though they all felt more or less the same.
But Adelaide was genuinely awesome, and had a dynamic with Ten that actually interested me, and had a back-story and character motivations that weren't painfully dumb, and Lindsay Duncan can also act, which helped. I liked that Adelaide filled the role of one-off companion without having to die off or take off in a flying bus, supposedly leaving the audience wondering "OMG WUT COULD HAVE HAPPENED IF SHE'D STAYED OMG~" It was refreshing to see a one-off companion whose story didn't end on some kind of "OMG WHAT IF!!!!" note.
Anyway, Adelaide was awesome, and Lindsay Duncan was awesome, and
Waters of Mars
was awesome in part because of her awesomeness.
And now, this last one is probably cheating, but IDGAF, because in my heart-of-hearts my favourite character who appeared in
one
two episodes has to be…
1. Amelia Pond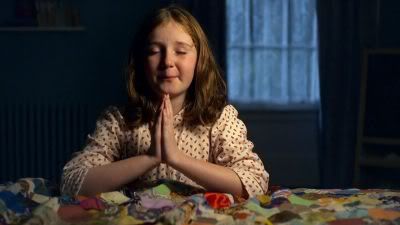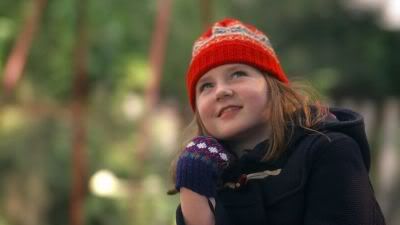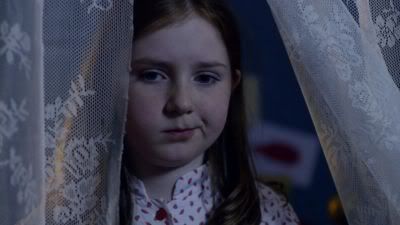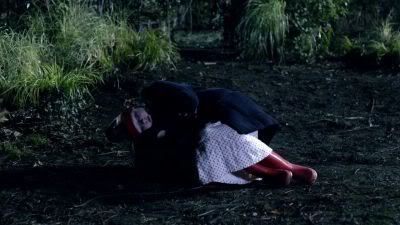 BABY AMY. Oh my god I love baby Amy. Specifically
Eleventh Hour
baby Amy, since
Big Bang
baby Amy was criminally under-used, but I take what I can get.
Little Amelia in her red shiny boots and her little coat fetching her suitcase remains the
saddest goddamn thing
in the entirety of series 5 for me. Moffat has never again succeeded in eliciting as much "OMG NOOOOOO WHYYYYYYYYY ☹" in me as he did with that scene oh my god. NOOO AMELIA STOP PACKING HE'S NOT COMING BACK D: D: D: D:
Amelia is adorable. I find her spunk adorable, even though Amy's ~sassiness~ as an adult irritates me occasionally. I love that she prays to Santa on Easter. Moffat writes children well, I will give him that, Matt Smith is great with kids, and Eleven interacting with Amelia was adooorable. I don't care how illogical it would be, I think we should have a trillion flashbacks to baby Amy playing with baby Rory or
something
idc I just want more Amelia. I wish I had latched on to grown-up Amy as much as I latched on to babyAmy, because man do I love baby Amy.
Also, Caitlin Blackwood was awesome. Child acting can go so terribly wrong, but she was perfect, and she actually resembles Karen Gillan so bonus points for that.