10 Steps to Crazy Ten

How to go from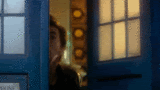 to

in 10 simple steps.




Step 1: The Dodo Bird Effect
This is an important step, because it establishes a default level of survivor's guilt and angst that all subsequent steps will build on. Already you've set the stage for frequent appearances of Sad Eyes. Nothing says "loneliness" like being the last of your kind!
Protip
: Unintentionally rub salt in the wound by bringing it up on your first date!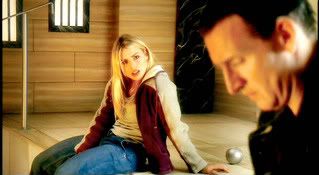 Step 2: Disappear to a Parallel World After Beguiling Him With Your Feminine Charms
While it will take a lot of commitment, this is another step you don't want to skip. It's important to begin by helping to ease the pain incurred by Step One, so that losing you – his newfound bastion of hope and joy – is a double-hitter. If at all possible, try to orchestrate it so that this happens against your will, thereby ramping up the emotional turmoil.
Protip
: Confess your love at the last moment to encourage him to try (and fail) to do the same.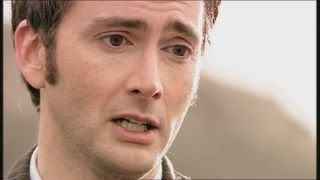 Step 3: Always Survive While He Loses Everything
Step 3 works best if you're a Dalek, but particularly ambitious Cybermen can play along too. If you're a Dalek, you've already caused Steps 1 and 2, so all you really need to do in Step 3 is show up again, and maybe put some penises on a guy's face, if you're feeling up to it.
Protip
: If at any point he actually asks for death, under no circumstances should you oblige.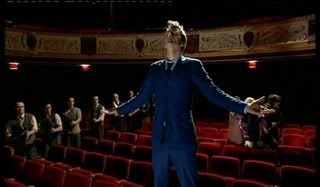 Step 4. Die in His Arms Just to Spite Him
Like Step 2, this takes a lot of dedication to the cause, and a certain level of self-sacrifice. Taunt him by being another member of his endangered species, and then, when given the choice between helping to curb his loneliness and death, choose death.
Protip
: Keep him in a tent for a year and make him wrinkly, because hey, old people are funny.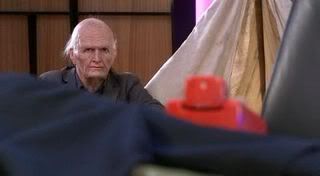 Step 5: Make Him Blow Up Pompeii
Fixed points in time are another fun way to remind the Doctor that his duty to the universe is far more important than his own emotional well-being, and there's no greater obligation than having to kill 20,000 people in order to stop Optimus Prime from boiling the Earth's oceans.
Protip
: Remind him of that time he blew up his own planet for the Greater Good.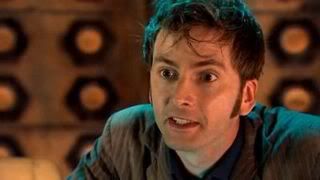 Step 6: Get Shot and Die in his Arms (Again)
At the surface this may look remarkably like Step 4, but a big difference to keep in mind is that this time you're not dying out of spite, you're dying in a heroic act of sacrifice to save his life. By being his genetically engineered clone daughter, you'll not only provide him the opportunity to angst about what it means to be a Time Lord and a soldier, you'll also remind him of his previous family – you know, the ones he blew up.
Protip
: Wait until he's gone before you visit Miracle Max so that he never knows you're really still alive.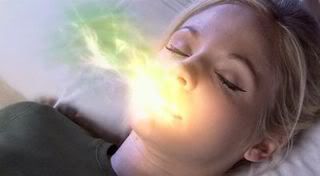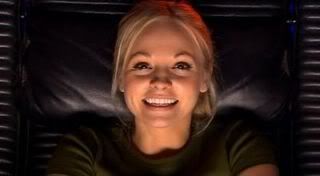 Step 7: "Reveal His Soul" For All His Friends!
If you are a maniacal genius in a wheelchair with a claw hand, you probably don't have much better to do than to sit around poking fun at your old nemesis, so now is your time to shine. Remind him of how people usually suffer because they know him.
Protip
: Refuse his efforts to save you and give him an evil nickname.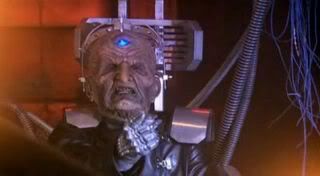 Step 8: Steal His Girlfriend
The easiest way to do this is to stew around as a hand in a jar for a while and then grow into a full person as the result of an instantaneous biological metacrisis. This will give you the advantage of being mortal and fully capable of having that one adventure he can't. He'll probably call you genocidal or full of blood, anger and revenge, but in the end you get a hot blonde which makes this totally worth it.
Protip
: Emphasize his emotional inadequacy by actually telling her you love her.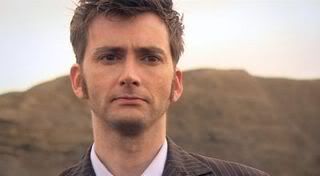 Step 9: Make Him Mind-Wipe His BFF
The Doctor likes saving people, so it's important to make saving people as difficult and as morally ambiguous as possible. This is best accomplished if you are his BFF and you are having a brain meltdown that is more or less kind of his fault. He'll save your life by taking away your best memories and sending you home to watch
X-Factor
, but he'll feel like an ass doing it.
Protip
: Beg him not to save you.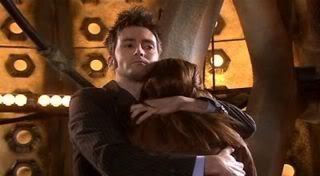 Step 10: Have Him Eavesdrop on Innocent People He's Not Allowed to Save Dying Horribly
It's time for one last round of fixed points in time! This time he gets to go it alone, and his natural curiosity is guaranteed to make him hang around way longer than he should, developing affection for the people involved and ultimately leading to maximum angst, because whatever he does he makes it happen.
Protip
: Make sure all deaths are broadcast over the intercom.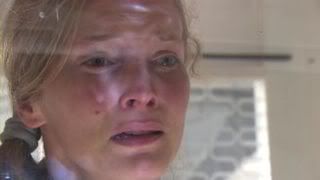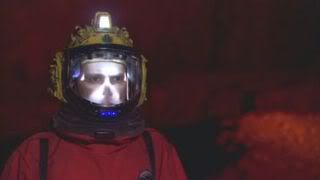 And you're done!
By now, the Doctor should look something like this:
and should be calling himself "the Time Lord Victorious".
If you're still unsure, check the video below for a closer look at the finished product: