56th Annual GRAMMY Awards Nominees
The 2014 Grammys will air live from Los Angeles on January 26.
ALBUM OF THE YEAR
Sara Bareilles – The Blessed Unrest
Daft Punk – Random Access Memories
Kendrick Lamar – Good Kid, M.A.A.D. City
Macklemore & Ryan Lewis – The Heist
Taylor Swift – Red
RECORD OF THE YEAR
Daft Punk feat. Pharrell Williams – "Get Lucky"
Imagine Dragons – "Radioactive"
Lorde – "Royals"
Bruno Mars – "Locked Out of Heaven"
Robin Thicke feat. Pharrell Williams & T.I. – "Blurred Lines"
SONG OF THE YEAR
Pink feat. Nate Reuss – "Just Give Me a Reason"
Bruno Mars – "Locked Out of Heaven"
Katy Perry – "Roar"
Lorde – "Royals"
Macklemore & Ryan Lewis feat. Mary Lambert – "Same Love"
(
More noms after the cut
Collapse
)
See FULL list at the Source
Hmmm...not sure how I feel about some of these nominations...
What Khaleesi Could Learn From George R.R. Martin's New Dragon-Heavy Story
By JENNIFER VINEYARD
While you were not-so-patiently waiting for George R.R. Martin to finish writing The Winds of Winter, the still-gestating sixth book in his best-selling "A Song of Ice and Fire" saga, the author decided to throw fans a curveball with this week's release of a novella set in the same world inhabited by Tyrion, Khaleesi (
HER NAME IS DAENERYS TARGARYEN, TBH
), and the gang. The lengthy story is embedded in Dangerous Women, an anthology of fantasy writing co-edited by Martin, and along with its impressively long and GRRM-name-checking title — The Princess and the Queen, Or, The Blacks and the Greens: Being a History of the Causes, Origins, Battles, and Betrayals of the Most Tragic Bloodletting Known as the Dance of the Dragons, as set down by Archmaester Gyldayn of the Citadel of Oldtown ((here transcribed by George R.R. Martin)) —
the novella is notable for featuring no fewer than 20 dragons, and not those cute baby ones, either. This uptick in the dragon population is possible because the new story takes place some 170 years before the action depicted in A Game of Thrones; it's set during the Targaryen Civil War, better known as — you guessed it — the Dance of the Dragons.
Since Westerosi history is a subject our favorite Targaryen doesn't know nearly enough about, given her exiled upbringing, we find ourselves wishing we could gift-wrap this new story and airmail it into the pages of "A Song of Ice and Fire," addressed to Daenerys for her edification.
Here are a few things Khaleesi would learn from The Princess and the Queen, not least of which is: Never send your dragon to fight another dragon.
[Note: Mild spoilers below for anyone who hasn't read up through A Dance of Dragons.]
(
SPOILERS ALL OVER THE PLACE IF YOU HAVEN'T YET READ 'THE PRINCESS AND THE QUEEN'
Collapse
)
MORE AT THE SOURCE.
Has anyone read this yet? As someone who's not really into House Targaryen, I really enjoyed it. I like that a lot of it reads like a history book (it's meant to, I think). And the deep relationship between dragons and their riders was really interesting because it's obvs something that hasn't been present in the series thus far.
Source
It's pretty depressing that we are already halfway through the final season.
The Hobbit's clash of the kings

The second Hobbit movie reminds us that the dwarfs and elves of Middle-earth just don't get along - and in the new film the respective team captains Thorin Oakenshield and Thranduil finally come face to face. The actors behind the characters talk to Des Sampson
He's renowned as a meticulous method actor who painstakingly prepares by creating detailed biographies of the characters he plays.
But no amount of homework or training could prepare Richard Armitage to play Thorin Oakenshield, the leader of the Company of Dwarves, in The Hobbit trilogy.
Armitage had his fair share of action in previous roles in television's Spooks and Robin Hood and a brief turn as a Nazi spy in the first Captain America movie.
But he admits he was overwhelmed by the physical intensity of playing the pivotal part in Peter Jackson's epic franchise.
(
Richard dreams in character
Collapse
)
----------------------------------------
---------------------------
For American actor Lee Pace, playing Thranduil, king of the woodland elves in The Hobbit meant he was playing the father to Orlando bloom's Legolas, the elf hero of the Lord of the Rings film trilogy.
In Middle-earth years, Thranduil is centuries older than his son. In the real world, the 34 year-old Pace is two years younger than Bloom.
"I love Orlando. We had a great time on set," he says of his film offspring but older colleague. "I learned a lot from him, to be honest - just understanding what the concept is with these creatures."
(
Thranduil wants people to kneel
Collapse
)
source
When Zack Snyder cast Henry Cavill as the lead in
Man of Steel
, it wasn't the British actor's first brush with Superman. Back in 2004, Cavill was cast as the iconic superhero in
Superman: Flyby
, a planned reboot from director McG (
Charlie's Angels
) and screenwriter J.J. Abrams (
Star Trek Into Darkness
), which ultimately fell apart when Bryan Singer came on board and cast Brandon Routh in 2006's
Superman Returns
. And, thanks to
ThinkMcFlyThink
, we have a glimpse of Cavill in the red-and-blue from his 2004 screen test for
Flyby
....
Superman: Flyby
was intended as an origin tale that would have radically altered the traditional
Superman
story, with Kal-El being sent to Earth as an infant during a Civil War on Krypton and eventually coming to battle his evil cousin Ty-Zor and his three Kryptonian cronies, but only after being killed in action and subsequently resurrected. Other actors said to have been considered for the role at the time included Jude Law (
Sherlock Holmes
), Paul Walker (
Fast & Furious
), Ashton Kutcher (
That '70s Show
), David Boreanaz (
Angel
), James Marsden (
X-Men
), Victor Webster (
Charmed
), Jason Behr (
Roswell
), Jared Padalecki (
Supernatural
), Michael Cassidy (
Men at Work
) and Josh Hartnett (
30 Days of Night
), with the latter reportedly turning down a $100 million three-picture deal.
src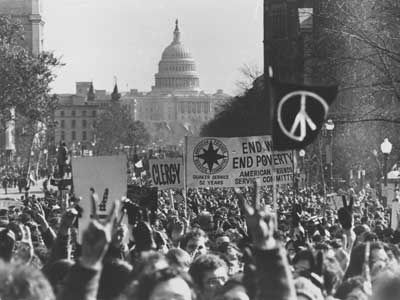 Anyone familiar with the (biased) world of song-ranking lists has probably noticed the the amount of artistic confidence and fearlessness it often requires to create protest song. A truly authentic, emotionally charged protest song. There is a 100% chance that somebody, somewhere will willingly misinterpret your intent...but despite this, there are artists who choose to take the risk and appeal to our inner rebel.
(
Amazing music below
Collapse
)
Do you guys have any favorites on this list? Additional personal favs?
Heidi Klum may have dressed up as a 95-year-old woman for Halloween – complete with wrinkles and age spots – but the supermodel insists that she's not scared of getting old.
She finds the idea of plastic surgery far more frightening.

"I've never done anything," Klum, 40, said during an interview on Access Hollywood Live on Thursday. "I've been too scared, to be honest with you."
The Project Runway host says she hasn't had fillers or injections and has come up with a simple solution for those pesky lines on her forehead.
"Botox or bangs," she laughed. "I go for bangs."
"I'm scared that all of a sudden you're changing too much, your face starts changing," the mom of four said. "I would have a hard time looking in the mirror and seeing something that I'm not used to seeing. I'd be afraid!"
Source
"He's so committed and still so amazingly sexy with the belly and all. Comb-over, belly – who cares? He's hot!"

– Amy Adams, on her attraction to American Hustle costar Christian Bale, to E!
(
xxx xxx xxx xxx
Collapse
)
(
VOTE NOW! Only 2 more weekly posts until BEST OF 2013 Quotes
Collapse
)
Source:
http://www.people.com/people/gallery/0,,20763309,00.html
HAPPY FRIDAY, ONTD! xoxo :-)
Naya Rivera dons a pink sports bra while working out to some tunes on Wednesday afternoon (December 4) in Griffith Park in Los Angeles.
The 26-year-old actress/singer brought along her adorable dog Lucy for a fun day in the park. It looks like they had a blast together!
"Date night with my baby @BigSean," she later tweeted about her fiance Big Sean.
(
Read more...
Collapse
)
Source