| | |
| --- | --- |
| Date: | 2012-01-05 16:46 |
| Subject: | date night |
| Security: | Public |
Dick Dale is playing Saturday night!



Chance that I may go....high, chance that I won't don a black wig and dance like Uma Thurman in Pulp Fiction.....slim.

1 comment | post a comment


---
Here's the Christmas spirit you should aspire to, for real


3 comments | post a comment


---
| | |
| --- | --- |
| Date: | 2011-12-09 15:20 |
| Subject: | Last Night |
| Security: | Public |


Last night's Drag Queens on Ice was fun, here is a pic of a Santa Queen. We weren't actually able to watch too much of the skating because Morgan wanted to walk around and was not content being held. Since he became proficient at walking last week he has all this energy now. He was excited to see the giant x-mas tree and there were people with dogs, i.e. baby heaven. My friend brought us Peppermint Hot Chocolate and it was a nice x-mas-y night. The strange thing is I never really like x-mas, aside from the presents and time off from school. I've always hated holiday movies/decorations/music with somewhat of a passion. But now that I have a kid that seems to have died down some. I actually like the x-mas feel of last night and am looking forward to putting up our tree this year.
Dear lord am I turning into my mother? Will my house soon be full of holiday decor?
Wait, my mom probably wouldn't have gone to see Drag Queens on Ice.....no that's a lie, she probably would.
Crap.
post a comment
---



Just found out that Drag Queens on Ice is tonight. I didn't know it existed, but I'm not surprised. I should be staying home and studying for my Spanish final and hemming my skirt, but instead I think I will be putting on a hot pink wig, eating out some place fancy and then going to check out this awesomeness. Heck, I may even try to ice skate.

1 comment | post a comment


---
| | |
| --- | --- |
| Date: | 2011-11-07 10:46 |
| Subject: | |
| Security: | Public |
I got my first sewing project from school finished and graded, it was to make an apron. I made it in a dinosaur print with green pockets for Morgan. I think it turned out pretty awesome, but man those straps were a pain to sew.




Also, bonus peak into Morgan's room which I finally painted this weekend. This is a picture of the stripped wall, look how straight they turned out! The other two are just gray and on the 4th wall, my friend and I will be painting an underwater themed mural. The paint looks kinda blue in this picture because the lighting in that room sucks, but it is possibly the best shade of gray - empire state

post a comment
---
| | |
| --- | --- |
| Date: | 2011-09-22 09:31 |
| Subject: | |
| Security: | Public |
delux_vivens posted this article on


The findings showed a clear link between the number of lynchings, the
proportions of African Americans in the states, and the number of death
sentences. "We found that violent acts in the distant past still seemed
to be linked to current legal decisions about who will live and who will
die."



This is also a good read on the injustice of the death penalty



Last night was an

an incredibly shameful moment for our country

,

but it's also true that more


than a moment this is part of an ongoing legacy of state violence that
is rooted in US slavery and imperialism.
post a comment


---
| | |
| --- | --- |
| Date: | 2011-08-09 11:31 |
| Subject: | |
| Security: | Public |
I'm contributing an article for a UK feminist magazine that will be published in November.
I am beyond excited. It's going to be about the femicide that is occurring in Guatemala, something I have studied and written academic papers on in the past. In other words it is a subject I care very much about.
I have no idea what the readership of this magazine is or will be, but hey I'm getting published it could lead to something.

1 comment | post a comment


---
| | |
| --- | --- |
| Date: | 2011-07-22 17:24 |
| Subject: | |
| Security: | Public |
My house is current;y being repainted, which it was in dire need of and I though it would look much better till I came home today to these paint samples. Why can;t they just leave it white? Why the southwestern color palette that vaguely looks my son's poop now that he's started eating solids. I hope they go with beige if they must and not the pea-soup or rust color.



In happier news, the painters set up a microwave in the backyard for their lunch break, so my house is one step closer to resembling "Sanford and Son".
post a comment
---
| | |
| --- | --- |
| Date: | 2011-06-23 13:28 |
| Subject: | Sewing Time |
| Security: | Public |
I'm finally going to buy fabric and hopefully start (soon) on the Colette Parfait pattern:


Denver Fabrics has a lot of lovely seesucker on sale for $3.95 which I think would make a cute summer dress, also I think it might be fun in a solid color with a contrasting fun fabric for the waist band, or vise versa like this:
I think I may just have to make several. AND I even like this pattern so much that I may even do a muslin mock-up first, which I never do because I am lazy.
Also, this made me laugh: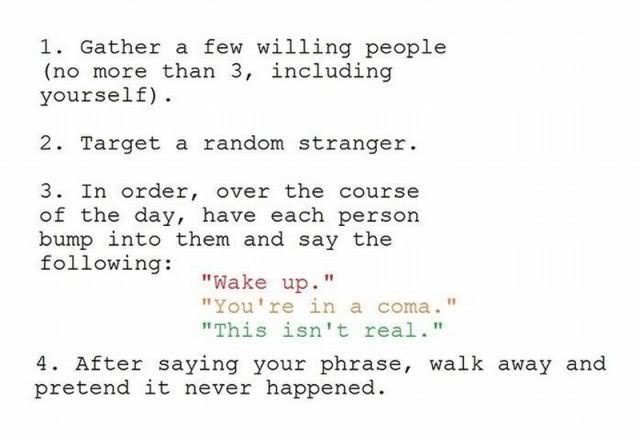 4 comments | post a comment


---
| | |
| --- | --- |
| Date: | 2011-06-16 14:34 |
| Subject: | |
| Security: | Public |
I planted a garden a few weeks ago, this is what it looked like all shiny and new:



tomatoes, bell pepper, chives, cilantro, lettuce, rosemary, sage, oregano, basil, some marigolds and sweet alyssum. Later I added a jalapeno plant, Japanese cucumber and squash. So far the lettuce has been growing like crazy, I don't think I can eat that much salad. Some of the flowers and sage died, but other that it's still going. First gardening attempt is surprising successful so far. I'll have to update with a recent picture.
post a comment
---


Repo Man! Among others, I love cult movies. post a comment


---

A good piece on the idea of Muslim Women and their White saviors, prompted by this German ad


The translation of the text is "Oppressed women are easily overlooked. Please support us in the fight for their rights."

Yes, because a great way to advocate for Women is to act like we have no agency of our own and also to equate women who wear the burqa to bags of trash. This is as nauseating as the Spanish ads against FGM (female genital mutilation) that compared cut women to blow-up dolls. Another excellent example of the kind of ethnocentric, arrogant transnational activism that makes people in the West look like total assholes.



1 comment | post a comment


---
post a comment
---
In case you're interested, Grosgrain is giving away 30 free patterns for a month starting Monday. Looks like there will be some interesting stuff in there. I'm really excited to start sewing again, however, baby seems to have his own ideas. He has decided that the only way he will sleep this week is while nursing...all night long....I am very tired. Hopefully, this growth spurt will be over soon. In happier news, I think the bf is planning on "surprising" me by putting together a sewing area for me while I'm down south visiting my folks next week. Time to start going through my fabric stash since it's been so long I don't even remember what's in there anymore.
post a comment
---
| | |
| --- | --- |
| Date: | 2011-04-21 11:00 |
| Subject: | |
| Security: | Public |
you know when I really hate sexism? when it inconveniences me.
I got an e-mail from Barnes and Noble for "buy one book get one half off"
for Mother's Day books....so I thought cool, I want to get my mom a
book and maybe I can one of the ones off my list for myself if it's
50%off. However, these are the only categories:
* Beauty & Health
* Bios & Memoirs
* Cookbooks & Cooking Memoirs
* Fiction for Mom
* Kids' Mother's Day Books

oh yeah, cause moms don't read NON-fiction, stupid barnes and noble.
I'll buy my copy of The Origins of Political Order elsewhere. And yes,
I do read fiction, but their two pages of selections were romance or
soon-to-be-lifetime movie titles.
post a comment
---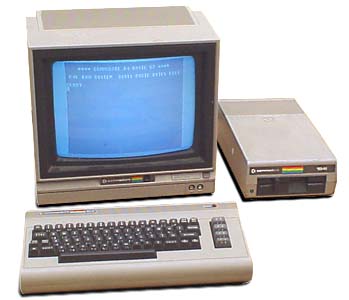 http://www.bbc.co.uk/news/technology-12997245

Commodore is making a Windows PC that fits inside a boxy beige shell that looks exactly like its original C64.
Fuck yes Oregon Trail! I want one.
post a comment
---
| | |
| --- | --- |
| Date: | 2011-03-30 18:30 |
| Subject: | |
| Security: | Public |
Best sign at a thrift store. Ever.



1 comment | post a comment


---
"Dear Gentlemen,

I want you to understand something about me, and about my feminism.

Despite what the Patriarchy would like you to believe, I am not a feminist because I hate you. Nor because I fear you, loathe you, despise you, distrust you, nor because I am envious of your genitalia. I don't hate you; not generally, collectively, nor specifically, on the basis of either your plumbing, or your privilege. And looking at what your penises put you poor bastards through at puberty, you may rest assured, I absolutely and categorically do NOT envy you that particular burden.

The fact is, I respect you, gentlemen, and that is why I am a feminist. I respect your capacity for strength, for honourability, for fairness, and for intellectual, rational discourse too much to allow our society to shortchange you on those accounts." ( Read more...Collapse )

You are not incompetent, gentlemen; you do not need a system, acknowledged or unspoken, to guarantee that you will earn more than any woman who matches you in effort, education and rank. You do not need your boss setting handicaps against your female coworkers so that you can get ahead. You do not need to resort to seduction to get your promotions and raises at work, and I know you realize that your female co workers should not be suspected of it when they do attain them. You are better than that, wiser than that. I know you are. And that is why I am a feminist.

You are not petty toddlers who can't mix in public without making fart jokes, throwing mud at people and stealing their snacks for a lark, and there's no reason at all why you should not be expected to behave like the adults you are. It is, in fact, insulting to you as adult men that those amoung you who do behave like apes should be given a social pass on it even when it makes all of you look badly. There is no reason why the worst behavior of the most childish of your gender should set the level of society's expectations for you. Most of you don't even agree with the drunken douchebag making a sloppy pass at the office ladies, and most of you find his behavior pretty repulsive. And I know you've got it in you to check him, to tell him to quit his shite, to cover his arse, and stop making your gender look like crap-throwing apes, because you are better than that. I know you are. And that is why I am a feminist.

You are not sociopaths, biologically incapable of empathy, sympathy, or altruism; you are emotionally sapient creatures, entirely capable of perceiving, understanding, and extending grace to those whose emotional and cultural experiences do not mirror your own. You don't need special, easier societal rules made just for you because the ones for everybody else are too hard. You don't have to be rape survivors in order to get that making jokes about rape is a creepy thing to do. You don't have to be a waiter to know that stiffing your waitress is makes you a selfish boor and a cheapskate. You don't have to be the one trying to cover your shiners for work in order to know that beating your domestic partner is unacceptable. You don't have to be the one with a restraining order against her former boyfriend in order to get that it's not cool to follow and harass a girl until she breaks down and gives you what you want. You know right from wrong, and knowing that it's wrong, you are entirely able to just not do it. I know you are. You know you are. And that is why I am a feminist.

You are not violent animals, entirely at the mercy of your erections -- your penises do not overrule your humanity. We both know that you are perfectly able to be aroused by someone, or something, and to then do nothing further about it. We both know you are capable of stopping at any time during the arousal process, right up to when your orgasm actually begins -- anybody who's ever had their date's dad walk in on them has proven that fact. We both know that a skirt, or a pair of shoes do not turn you into a machine that must achieve penetration before it can be switched off. And we both know that society making those exact excuses for men who didn't care to control themselves just looks bad on you. The rapists make you look bad, and the people who make excuses for rapists make you look even worse, because they make it look like you all want to be rapists, really. I know you don't. You don't look at yourselves in the mirror and say 'today, I'll force someone who doesn't want to to have sex with me!' It's ridiculous to assume you would do so. And as such, I don't feel that the laws, and the cultural outlooks that make it seem as though the rapists are the normal ones should stand. You are better than the rapists. I know you are. You know you are. And that is why I am a feminist.

You are not selfish little boors who cannot stand not to Own All The Things. You can open your fists and allow the women you live with, and work with to have things that are relevant to their particular needs, and which don't feature you in any way. You do not have to try and take away a woman's access to childcare just because you don't have children at home. You don't have to shut down rape crisis centers just because you don't perceive yourself to be a potential victim. You don't have to take away a woman's OBGYN funding just because in you, genital warts is an annoyance that won't turn into cancer and kill you the way it will her. You don't have to take away her mammogram screenings just because breast cancer isn't going to kill you. I know you're not that petty, and you know it as well. And that is why I am a feminist.

I believe you are brave enough to stand in battle next to female soldiers, and to view them as your comrades, not as servants, or potential victims of your sexuality. I believe you can work with women, play with women, dance with women, debate with women, sing with women, fight with women, build with women, and design elegant pastries with women without even once having to resort to violence or abuse. You're smart men; your mothers raised you better than that, and we both know it. You're man enough that you don't always have to be in charge of everything. You're man enough to let someone else lead sometimes, even if she's got tits. I know you are. And that is why I am a feminist.

I believe you are brave enough to trust a woman with the choices that will determine her way in the world, and to allow her to make those choices without imposing your will, your wishes, or your religion on her. I believe you have enough respect for the women that you love, that you are entirely capable of expressing your opinion to her if she should ask for it, but otherwise, to acknowledge that it is not you who will be carrying a parasite inside you for a year, it is not you who will have to push it out, and if you choose to walk away from it, it isn't even you who has to feed it for the next 18 years to follow. You know the decision is really hers, because the consequences of that pregnancy are nearly all hers to bear, and you know it always has been. You know that, as men, you have always had the option to walk away from your wild oats and pretend they don't exist. You're fair enough to admit that's pretty shitty, but realistic enough to know that it isn't going to change, and so you are also fair enough to shut up, sit back, and let the woman decide for herself about these things that affect her the most. And if you really want a son of your own, we both know that you're perfectly capable of finding one of the millions of like-minded women out there who want to conceive and carry them for you, BEFORE you've got your girl up the duff. I know you're capable of it, and I find it offensive that the Patriarchy seems to think you aren't that fair, that reasonable, or that honourable. And that is why I am a feminist.

I believe you are brave enough to work for a boss who is a woman, and to do your job with all the skill and presence of mind you would bring to it if you were taking the money and orders from a man. You are entirely capable of taking a woman's orders, and not letting it cheapen your own estimation of your worth as a man. And if those orders go against your ethics, you are capable of resisting them in exactly the same ways as you would resist the orders from a man who wanted you to compromise yourself for his benefit. You are not too fragile to bend, gentlemen, I know this. And so do you. And that is why I am a feminist.

I believe you are brave enough to leave people whose sexuality has nothing to do with you alone. You are brave enough to let a man who loves men, or a woman who loves women make the same kinds of family arrangements that you enjoy, and to infer nothing of that onto your own life or marriage. You are brave enough to look at a man who likes men, and to realize that he might like you, but that doesn't make him a danger to you. You are reasonable enough to then just tell that man you're not interested in him that way, and to leave him alone. You are also brave enough to admit it if you might be interested in him that way, but aren't sure and need some time to work that out. And what's more, you know that HE is reasonable enough to back off if you tell him to. No punches necessary. You don't need to hide behind ritualized violence and denial for that. Just as you can let a guy like a different baseball team, you can let him like a different gender. You are that reasonable, that generous, and more. I know this, and you know this. And that is why I am a feminist.

I believe you are brave enough to look at a woman who has no sexual interest in men, and to realize that it's not a comment on your unworthiness. That she isn't issuing you a dare to change her mind, or challenging you to prove that exposure to your genitalia can straighten her out. That she, in point of fact, agrees with you on what is sexy, and what is fun, and on who you'd both like to have in bed with you. I believe you are big enough to see those women -- and indeed, ALL women, -- as peers, and not as freaks, territory to be conquered, or threats to your manhood. You are that brave. I know this. And that is why I am a feminist.

I believe you are brave enough to yield your point when another person makes its better in debate, regardless of that person's gender or appearance. I believe you are wise enough to understand that a beautiful woman is capable of being your intellectual peer just as an ugly woman, or a plain woman, or a fat woman, or a tall woman, or a tiny woman is so. I think it is insulting to you to assume otherwise -- after all, would we assume that an attractive man had nothing of value to say in the world? No, we would not. And I know you are logical enough to understand the reverse, and to man up to that line, as well. And that is why I am a feminist.

I believe you are brave enough to WANT the women with whom you share your world to get all the education possible. I believe you are wise enough to understand that when the women you love have the opportunity to expand their experiences, and to enrich their minds, that it makes them better partners in your lives, and better mothers to your children. I believe you really do know that the brain is the sexiest part of a woman, and that at heart, you're ready to fall in love with brainy girls without the stigma that's been attached to them for so very long. I believe you are brave enough not to require that your mate be stupider than you, or at least less educated. And that is why I am a feminist.

In short, gentlemen of the world, I am a feminist because I respect you more than the society in which we live respects you. And because I see no reason whatsoever why you could not, or should not live up to that respect. Some of you do so, and regularly. Some of you exceed my respect, and impress me all the time. But others of you persist in coasting along at the level of the lowest common denominator, making cheap jokes, taking cheap shots, settling for cheap sexual encounters, and generally cheapening yourselves for the illusion of tribal acceptance, for the notion that the bros will somehow back you up when it counts, and so the hos don't matter much. Even though you know, deep down, that you're better than that.

I know you're better than that too, and I will accept no bullshite excuses for acting like a coward, like a bully, like a jerk, like a rapist, like a liar, like a user, like a player, like a creep. You're better than that, and I will accept nothing less than your best from you.

And that is why I will always be a feminist.

Beautifully stated by Cluegirl http://cluegirl.dreamwidth.org/1222719.html
post a comment
---
| | |
| --- | --- |
| Date: | 2011-03-29 13:20 |
| Subject: | |
| Security: | Public |
The 10 most segregated urban areas in America http://www.salon.com/news/politics/war_room/2011/03/29/most_segregated_cities/index.html

Not surprised my old hometown of Los Angeles made the list.
post a comment
---
Some Nina Simone for your bluesy Monday.


post a comment
---