MERRY CHRISTMAS AND A HAPPY NEW YEAR MY DEAR FRIENDS!!
Have a great x'mas guys - eventhough most of us have to study for our exams, which sucks shit.
And...
HAPPY BIRTHDAY TO AIBA!!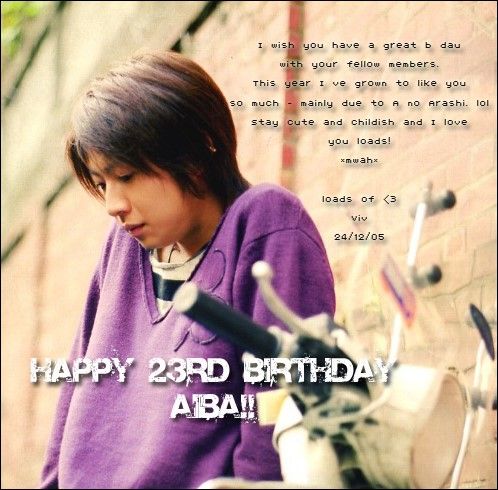 and coz there are loads of ppl at my house already for this x'mas party, that's all I've got time for.
Btw, Happy Birthday Zazawi (Zara)!! You're 17 now!! Big girl!! *mwah* love you loads. =)
Ok, that's it. Merry x'mas guys!! *hugs*
o, and btw, Laruku's AWAKE CONCERT FUCKING RULES!!! lol. GET IT!!!!!!!1
Current Mood:
happy
Current Music: Kinki Kids - SNOW SNOW SNOW