( ミクシィで 六三四の日記 [日本語] )
english speakers:
read above the pictures for comments.
________________________________________
para español...
leed debajo de las fotos los comentarios.
june has been a great and exciting month. i'm posing here on the Honda Shadow of a fellow kendo mate from another dojo... i want that bike!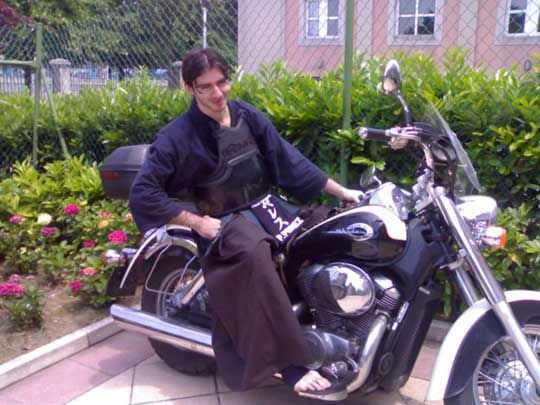 junio fué un gran mes lleno de aventuras y emocionantes sucesos. aqui posando en la Honda Shadow del gran motorista Montxo, que ya quisiera yo para mi... (la moto, que sus veo venir)
the II international open kendo tournament in sestao... 5 countries participating!? lol. it was lots of funnn overall. and all the people were great and nice, had a blast!
II open "internacional" de sestao... con la participación inter-estelar de kendokas de francia, españa, un méxicano rebelde way, un colombiano madrileño, otro japonés también madrileño y un niño que vive en la luna... el empana-niño. que majetes todos.
got caught off-guard picking up the trophee with the moronic face, tsk tsk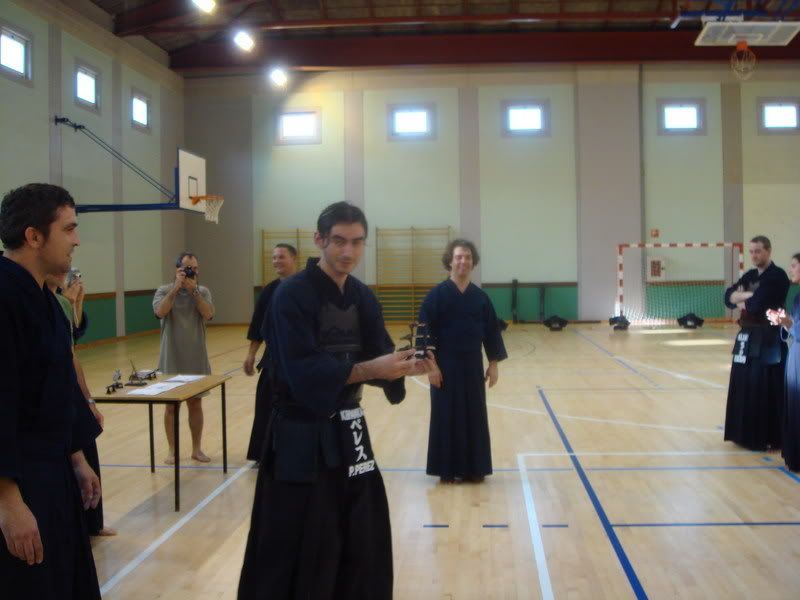 pillado infraganti con la cara de bobo y recogiendo el trofeo.
1st place trophy was very cool. 3 mini-katana with some ancient kanji on the tsuka. the 2nd place trophy was cooler though. it was a one foot tall samurai... oh well. not gonna complain about it!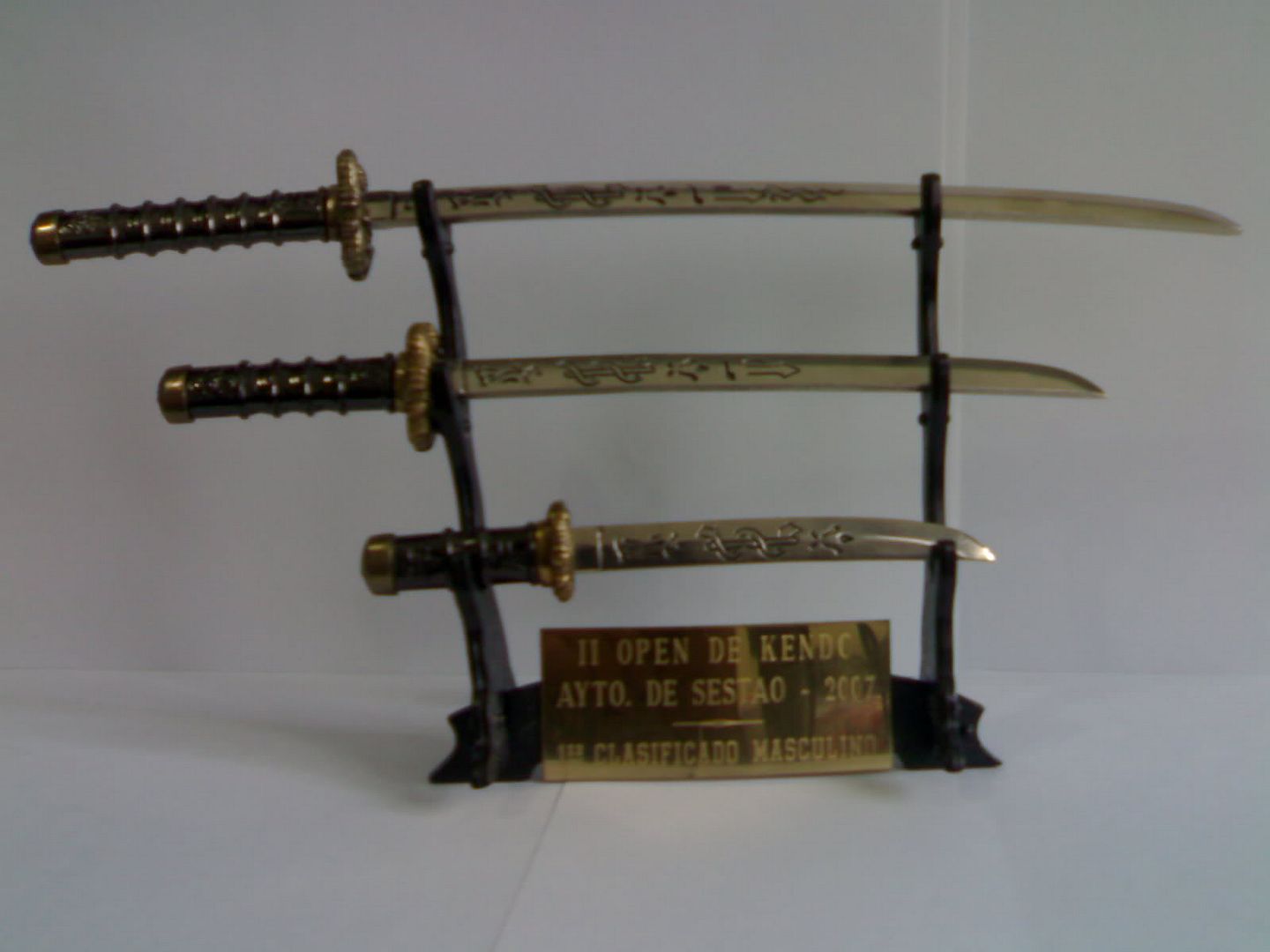 que era bastante bonito, de los más chulos que me han dado por hacer el paripé con la espada de bambú.
i fought the finals with some french kid. he broke my invincibility streak with a kote T___T i had to kick his arse with this hiki-kote for that, lol.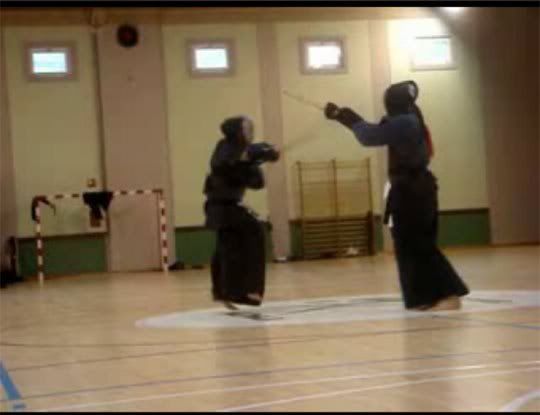 este es el francés que me metio un punto y jodio mi racha de 0 en contra el muy maldito, bastante peleón..... pero bueno, este hiki-kote se lo lleva para su casa! grrrrr.
i've raised my makizushi level by +1.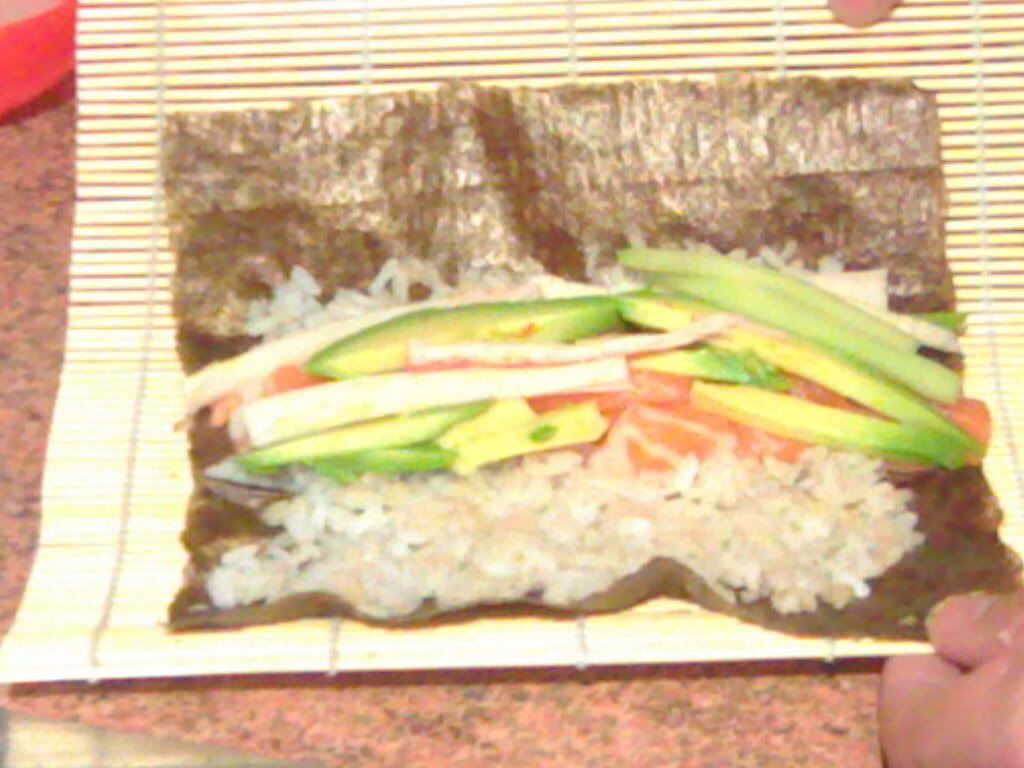 gracias a aleJJJ he aprendido a depurar mi técnica de los maki zushi hasta limites insospechables... rico riiico
can't wait to set up a makizushi tournament with the dojo ppl! haha.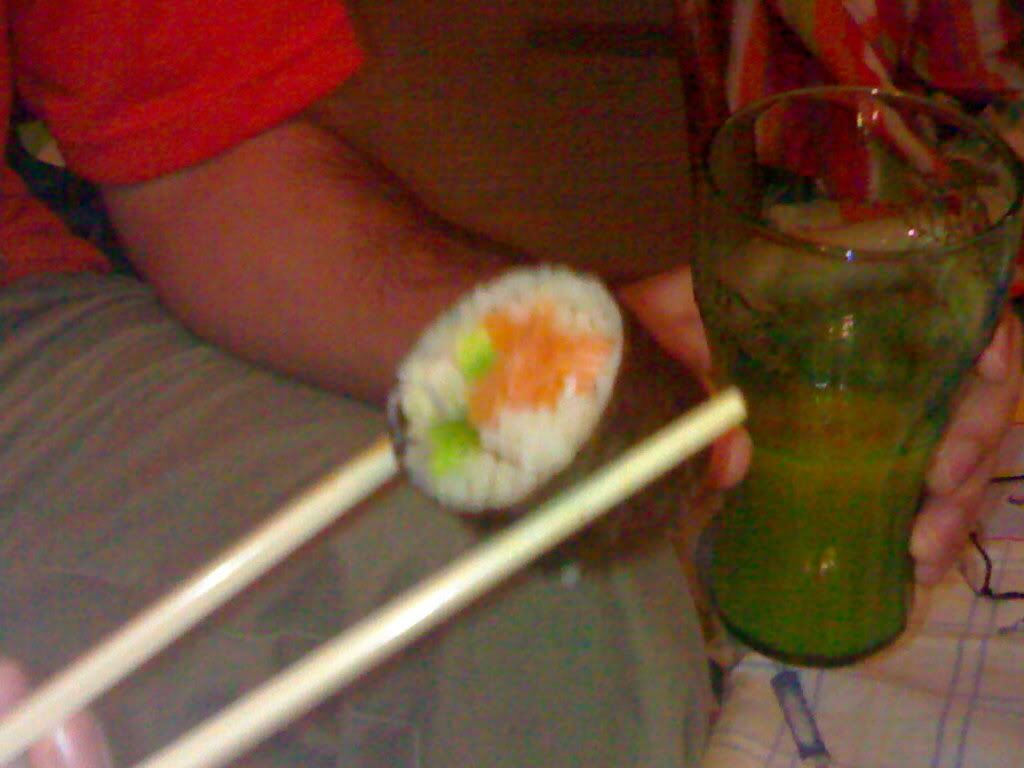 para cuando una fiesta/torneo makizushi???? este verano cae seguro!
all in all, june has been a very sweet month... yumm.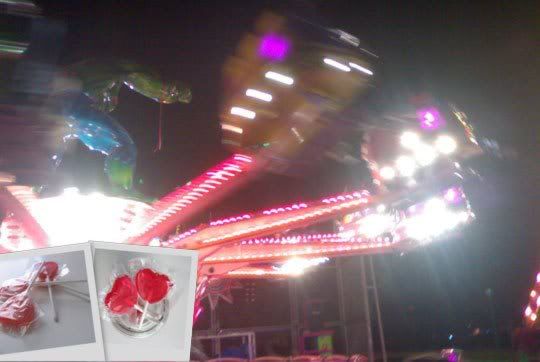 en resumen, junio ha sido un mes muy movidillo y bonito... lo demás sus lo tendreis que imaginar porque no tengo más fotos mostrables hahaha.
Más fotos / More pictures --》
http://picasaweb.google.com/paburo/TORNEOSESTAO07/
http://s17.photobucket.com/albums/b56/kenwakai/sestao07/
videos del campeonato / videos from the tournament --》
http://www.youtube.com/view_play_list?p=A81EC35A7470004F
http://www.youtube.com/view_play_list?p=A81EC35A7470004F&page=2
and you guys, what plans do you got for the summer??
________________________________________
y vosotros, que planes teneis para el verano??