Title
:
Malibu Jared©: Anniversary Edition
Author
:
_mournthewicked
Pairing
: Jared/Jensen
Rating
: PG-13
Word Count
: ~ 3,000
Warnings
: Unapologetic domestic schmoop.
Disclaimer
: Look up fiction in the dictionary. You won't find a picture of this story, but the definition of the word 'fiction', which this is.
Summary
: Ryan isn't the only one that's a bit nervous about her getting older. (Timestamp to
Malibu Jared©
.)
Notes
: This was written for
trueshellz
, who requested a Malibu Jared© timestamp that somehow included Chad for
help_japan
. I hope this fits the bill! Thanks to
kamikaze_redux
for the beta. ♥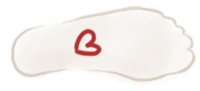 Jared opens his eyes to find that he's half-buried in rough, warm sand. Considering that he fell asleep in his soft, cozy bed next to a soundly sleeping Jensen, this does not bode well at all.
He sits up and shakes out his shaggy hair, sending sand raining down over his shoulders. The sun is bright overhead but he doesn't feel the need to squint against it, and ocean waves lapping at his feet are pleasantly cool.
He looks to the left and all he sees is sand and water, meeting in a line that disappears into the horizon. To the front is water, calm and blue as far as the eye can see. Slowly, Jared turns his head to the right and sees a huge, sprawling estate painted a slightly nauseating shade of pink.
It's Sandy's beach house, the newer model that they've been advertising on TV lately. Jensen had made a joke about buying it for Ryan, and she just rolled her eyes.
Jared's heart beats faster like he's trying to panic, but terror isn't an option here in Malibu. It never was.
Jared sinks to his knees, the pink fabric of his shorts pulling across his tan thighs. He buries his fingers into the sand and tries to cry, but the tears never come.
He isn't sure how long he stays there like that, kneeling in the sand, until a shadow falls over him and blocks out the sun.
"Well look at that! The prodigal son returns!"
Jared looks up to see a vaguely familiar face, deep blue eyes and sun-bleached hair. He's grinning, fake and arrogant, and Jared's breath catches in his throat.
"Chad?"
"Got it in one!" Chad holds out his hand and Jared takes it even as his heart leaps up into his throat. "It's good to have you here, man."
"I'm not here," Jared gets out, and then Chad is suddenly pressing a coconut shell with a tiny umbrella into Jared's hand. "I'm not here, I can't be."
"What, did you really think the magic was gonna last forever?" Chad asks, and Jared's eyes go wide. The coconut shell falls to the sand and there's another one in Jared's hand, like he never lost his grip at all.
"No – I'm not – I can't –"
"Whoa, dude, I'm fucking with you." Chad slaps Jared's bare shoulder and takes a sip from his own drink. "You're totally dreaming, man."
"I am?"
"Absolutely." Chad sits on the beach chair that's suddenly behind him and Jared does the same, thinking back to a time when he never had to want for anything at all. Well, except for being real. "The magic's never gonna fade."
"How can you be so sure?" Jared asks, fidgeting with the little umbrella sticking out of his drink. Chad levels him with a knowing look and smirks. "You're not even real."
"That's sort of a loaded statement, isn't it?" Chad rolls his eyes and flicks some sand into Jared's face with his toes. None of the grains get into his open eyes or mouth, and Jared brushes away the few that cling to his cheek. "I'm in your dream, so I'm part of you, which means that some part of you must be sure the magic isn't wearing off. So trust me dude, it isn't."
"No, no, you're right." Jared relaxes a little and when he looks up the sun is sinking time-lapse fast down towards the horizon, streaking the sky with a glorious palette of color. "I think."
Sandy comes out of the water then, wetness and sand sluicing off of her body as she moves forward. With a shake of her head, her hair is clean and dry, tumbling in runway-ready waves down her back. She smiles at him and her make-up is perfect.
"Jared," she says, and she almost sounds disappointed. "You don't belong here anymore." She says it kindly with a knowing smile, like she isn't mad at him for leaving.
"I guess I'm just nervous," Jared says, and he takes a sip from the bendy straw sticking out of his coconut. The blend of tropical juices is cool, refreshing and sweet on his tongue.
"Nervous about what, man?" Chad asks, and Jared looks up when Sandy drags her fingertips along the underside of his chin.
Jared opens his mouth to answer but he doesn't get a chance, because suddenly it's pitch black, like the sun set and the moon didn't feel like rising, and when he opens his eyes he's on his back.
His heart is racing and he flings his arm out to the side, all but smacking Jensen in the face as he checks to make sure he's there. He was dreaming. Just a dream.
"Pops?" That's Ryan's voice, and she sounds little and scared. Jared blinks in the general direction of the window. The sky is a cool grey, just beginning to turn pink at the horizon. "Are you guys decent?"
"Yeah," Jared says, too tired and mildly disconnected to chuckle at her. "Ryan, what are you doing up? You have a big day – "
And then Ryan's leaping up onto the bed in a way that she hasn't since she was little. She lands with a bounce between them and Jensen explodes into wakefulness, sitting up and letting his eyes dart around the room.
"What just happened?" He mumbles groggily, looking at Jared before glancing down at Ryan's innocent expression. "Ryan? You know shenanigans aren't allowed before dawn."
"I just – I want – " Ryan huffs and rolls onto her side, burying her face in Jensen's chest. Jensen blinks a few times and cups the back of her head, smoothing down her long, disheveled hair. He gives Jared a quizzical look and Jared rolls his lips into his mouth, running his fingers through his hair and scratching the back of his head before curling his hand around Ryan's thin arm.
"You're nervous about tomorrow," Jared says softly, and then chuckles a bit. "Or, well,
today
." Jensen's gaze softens into something understanding, knowing, and he tucks Ryan's hair behind her ear with his thumb.
"What if I don't want to start high school?" Ryan mumbles into the warm, safe cradle of her father's chest. "What if I want to just be a kid forever? Going to high school means graduating and going to college and getting a job and getting married and having a baby – "
"Whoa,
whoa
." Jensen chuckles a bit and tips Ryan's head back to look at her. "One thing at a time, kid. You're fourteen, and we're not quite ready to be grandpas just yet, alright? At least wait for me to get my first grey hair."
"Daddy."
"
Ryan
."
"This is serious!" Ryan says, voice raising to that certain teenage girl octave that makes Jared wince and want to cover his ears. Jensen, though, who took to fatherhood like a duck to water just smiles and meets her glare with a smile.
"It's very serious," Jensen says sagely. "But that doesn't mean that you have to take it so
seriously
."
"Sage wisdom," Jared cracks, and Jensen gives him the finger behind Ryan's head. "But, Ryan, your dad's right. High school is a huge deal. But it's a
long
huge deal."
None of them mention that Jared never had to experience the awkward, tumultuous period of time that is adolescence or that he never went to high school and therefore doesn't know what the hell he's talking about.
They don't really talk about Jared's life before them. They've adopted a sort of family motto: live in the now, think of the future, and never dwell on the past. It works for them. The three of them work together.
"Your pops is right," Jensen says, breaking Jared from his reverie. His dream is still weighing on his mind, and he supposes that Ryan isn't the only one nervous about her growing up. "Even when all that stuff happens way,
way
in the future, you'll always be our little girl. You know that, right?"
Ryan flops onto her back and looks up at Jensen as she lets out a long sigh. Her sleep clothes are now just boxer shorts and tank tops, and for a moment Jared misses her pink flannel cupcake pajamas with a fierce intensity.
"No matter how grown up you are, or how old you get, you can always come to us," Jared tells her. He slips down next to her and pulls her into his arms, and Jensen reaches out to tickle her stomach. She giggles and kicks out at him playfully. Jensen catches her foot and tickles the arch of it before he leans in to kiss her forehead. She looks at him gratefully and yawns a little, nestling back against Jared.
"Now you've got an hour left before your alarm goes off, so why don't you get some more sleep?" Jensen suggests, and Ryan nods blearily.
"Love you guys," she mumbles, curling her fingers around Jared's forearm as she drifts off.
"You too, kiddo." Jensen smiles fondly and tucks her hair behind her ear again, fingertips lingering on her cheek. The look on Jensen's face when he watches his little girl is like nothing else Jared has ever seen, and the fact that it changes into something a bit different, but no less fond, when he turns it on Jared never fails to make his chest swell. "Now, what's wrong with you?" Jensen's voice is a whisper, and Jared bites his lip guiltily.
"Bad dream," he mumbles, holding Ryan just a bit tighter. Jensen's eyes narrow a bit, assessing, before they go soft and knowing. He leans in and puts his hand on Jared's cheek, stroking the puffy skin under his eye.
"You're not going anywhere," Jensen says, quiet but firm, and touches the pad of his thumb to the swell of Jared's bottom lip. Jensen stares at him until he nods and Jensen looks satisfied with himself as he rests his head on the pillow just above Ryan's. Jensen settles his hand on Jared's wrist and Jared watches his face, so much like Ryan's, until he's asleep.
And then Jared closes his eyes. From somewhere he hears a faint, cocky voice saying "see, they'll always need you."
He's smiling when he falls asleep.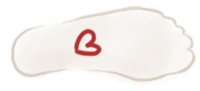 The alarm goes off and Ryan rips herself from Jensen's grasp to springboard off of the bed, displaying her impressive range of moods. Jensen barely has any time to blink groggily before the bathroom door is slamming and the shower is starting up.
"Well, now apparently she's excited," Jensen rasps. He turns his head to see Jared looking up at him fondly. He reaches up and curls his fingers around the back of Jensen's neck to pull him down into a kiss, clumsy and sleep-sour. "Mm, good morning to you too."
He kisses Jared again and kicks the covers off of his legs, stretching a bit before climbing out of bed. "C'mon, Pops. Gotta send the kid off with a hearty breakfast and you make better waffles than me."
"I make better everything than you." Jared smirks at him and gets out of bed, pulling a shirt on over his head and shaking out his hair.
"Oh, it's gonna be like that first thing in the morning, huh?" Jared slips behind him and wraps his arms around Jensen's waist, biting playfully at the side of his neck as he awkwardly walks them out to the kitchen.
Jensen's scrambling eggs while Jared mixes waffle batter when Ryan slides into the kitchen. Her wet hair is piled on top of her head in a messy bun and she's wearing a tank top and pajama pants. Her eyes are wide and she holds up two hangers with shirts that don't really look all that different to Jensen.
"Which shirt?" She asks, and when Jensen opens his mouth she just shushes him and looks pleadingly at Jared. Jensen rolls his eyes and dumps the eggs on a plate while Jared inspects the choices.
"The purple one," Jared says decisively. "It'll make your eyes pop."
"Thanks Pops!" She speeds back into her bedroom and slams the door before Jared can even respond. The blow-dryer clicks on as Jared and Jensen change into casual clothes, and Ryan's still in her bedroom when they have breakfast on the table.
"Ryan!" Jensen is about to go knock on her door when she appears, smoothing down the front of her shirt as she walks up to the table.
"So what d'ya think?" She asks, twirling around in a circle. "They're gonna love me, right?""
Jensen blinks a few times as he looks her up and down. Danneel took her out over the weekend to get her nails and hair done, buy a few new outfits, and basically spoil her rotten. After much wheedling from Danneel and Ryan herself, Jensen allowed Danneel to buy her some basic, neutral make-up pallets.
Jensen looks at the mascara on her lashes and the gloss on her lips and flashes back to carrying her around on his hip, pulling her hair back into practiced pigtails, blowing raspberries on her belly to make her laugh.
And now she's grown up.
"Dad?"
"Give him a minute," Jared says a bit thickly, and Jensen swallows. "He's in shock." He feels Jared's arm slip around his waist and Jensen finally snaps out of it.
"You look beautiful," Jensen tells her, and she gives him a huge grin. "Of course they'll love you."
"They'll be powerless against your charms," Jared assures her. "Now c'mon, eat your waffle or you're going to be late for your first day."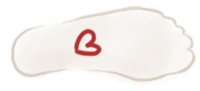 Luckily Ryan hasn't hit the phase where her parents are embarrassments that she never wants to be seen with.
Jared doesn't really think she'll ever hit that stage. She seems to genuinely like being around them, and if anything, it's her friends that she's embarrassed off. Every single girl she's brought home usually ends up blushing and simpering around them. Ryan banished them to their bedroom for the duration of her thirteenth birthday sleepover just so all her friends would stop gawking at her dads.
Jared thinks it's cute, Jensen finds it creepy, and to Ryan it's just plain gross.
After breakfast, she graciously accepts the ride Jensen offers, and she practically vibrates in the backseat all the way there. He pulls up to the curb in front of the high school and they both turn in their seats to look at Ryan. She looks nervous but excited, glancing out the window with wide eyes.
"Have a good first day, kid," Jensen tells her, and Jared nods.
"Try not to cause too much trouble." Jared winks at her and turns to look out the window when she waves at someone. Jared smirks and rolls down his window, leaning out a bit to smile at Ryan's best friend. "Hello Amy. You look lovely today."
Amy's eyes widen and then she giggles, cheeks turning pink as she waves at them. Ryan huffs and Jared chuckles when Jensen smacks him in the chest.
"Go, or you're going to be late," Jensen says, looking over his shoulder at his daughter. She surges forward to kiss him on the cheek and Jensen smiles.
"Bye Dad!" She gives Jared a kiss on the brow. "Bye Pops. Love you!"
"Love you," they say in unison, and she exits the car. They watch as she bounces over to Amy, linking arms with her as they start to talk animatedly.
"We've got a good one, huh?" Jensen says fondly, and Jared feels warm all over. It's been seven years and he still can't believe that Jensen and Ryan trusted him enough to let him become such an integral part of their lives, to be a husband and a father. It's more than Jared could have ever hoped for, and not a day passes that he doesn't think about how lucky he is.
"Yeah," he finally says, turning to look at Jensen. "You better hurry up. You're already late for the office."
"Nah, I'm not going in today," Jensen replies cheerily, taking Jared's hand over the center console after pulling out of the parking lot. "What's the point of being a partner if I can't play hooky every once in awhile?" Jared just grins at him and squeezes his hand. "I'm thinking you and me hit the beach, grab some lunch, and then head home for a little alone time. What do you say?"
Jensen glances over at him and wiggles his eyebrows, and Jared just can't help but to lean over and place a messy kiss against his jaw.
"Sounds like you're the man with a plan," Jared tells him, and Jensen grins as he presses down harder on the gas.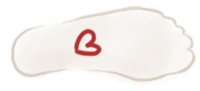 Later, when Jared and Jensen are sprawled out on the beach in the trunks they always keep in the car for beach-related emergencies, their cell phones both beep simultaneously. It's a text message that reads '
NO1 CAN RESIST THE ACKLES CHARM. HIGH SCHOOL IS AWESOME. <3
'
They both let out a breath they hadn't realized they'd been holding, glad that their kid is happy and safe. Jared rolls in the sand to fit himself against Jensen's side, heedless of the other people dotting the beach.
"I love her," Jared whispers against Jensen's jaw, lips brushing the soft lobe of his ear. "I love you, and I love us."
"That's a whole lot of love, Padalecki." Jensen turns to grin at him, tipping his face down so he can look at Jared over the top of his sunglasses. He reaches up to tuck Jared's hair behind his ear, brushing sand from his cheek before pulling him in for a kiss. "I love you, too," he mumbles against Jared's smiling mouth.
Jared rolls them and presses Jensen's bare shoulders into the warm sand, draping himself over Jensen's chest and eliciting an amused chuckle from him before he kisses him deeply.
Jared takes it all in; the warm sun on his back, the taste of Jensen's lips on his own, and the sand digging into his knees. He feels Jensen's pulse flutter beneath his fingers when he puts them on his neck and he knows that he never has to worry about the magic going anywhere.
It's all around him, every single day, and it'll never fade.
[end]