updates will probably be even more scattered than usual until
nerd prom
is over, so here are a couple of drawings to remind my lj who's boss in the interim. i don't want it getting any smart ideas while i'm away!
character: iron man.
rating/warnings: NEWNEW IRON MAN™ SO INVINCIBLE!
media: pen, ink, & ps7
artist's note: my entry for the
project: rooftop 'iron man: invincible upgrade' contest
.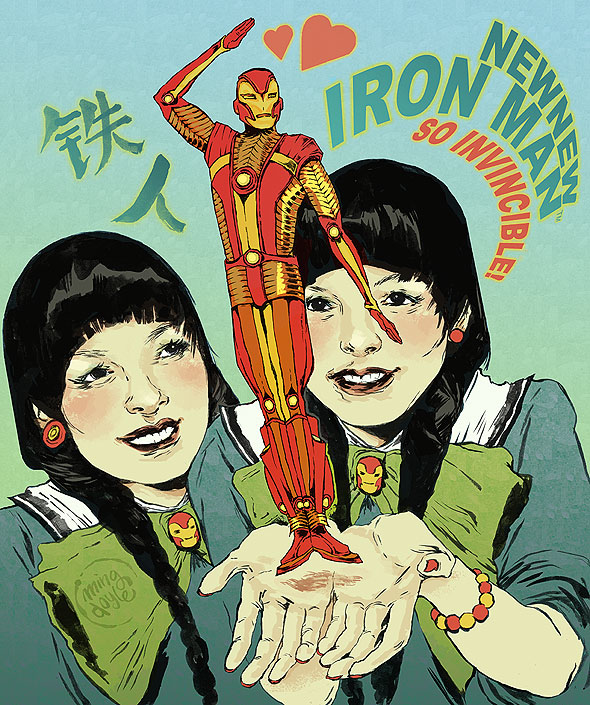 stark enterprises advertising property/company mascot
iron man is a real hero who lives and works predominantly in the US,
but the "character" of iron man does embarrassing commercials for any
product you could think to slap an iron man logo on in asia.

that tony. always trying to make a few billion bucks.



and here's a special fun exciting bonus, the new top image from my oh so very updated website.
fighting for your rights in her faded grey jeans, it's wonder ming!