Del! Our Del! She's published! YES, our
del_kaidin
!!!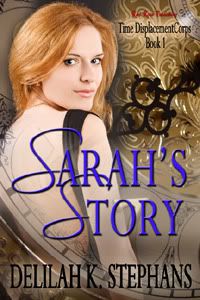 Sarah Beauchamp has made a life for herself in the past having given up on returning to the present. She only has one question – What had happened?

Captain Matthew Barrington is determined to find the longest missing agent – Sarah. She was lost when the Time Displacement Unit exploded.

The Time Displacement Corps greatest fear is causing a Paradox. But when an agent has been missing for ten years, can they avoid it?
http://redrosepublishing.com/bookstore/product_info.php?products_id=462
Guys! One of us, and she's made it! After Tir, she's the first! So, even if it's not your taste, even if its not your style, even if you're broke, go buy it! Its only 2.99$, guys! Lets help one of us make it through!! Buy one, even two!
\^V^/