So living in Virginia is going well so far, so is 2k6
I still only know how to get to about 8 places and part of the way to school.
I keep expecting to see people I know from Charlotte.
Eight days until school starts and Ellen and I are bored, which is a nice change of pace for me.
We are also training for a 10k in April.
It's nice to have something to work towards again.
My family is coming up this weekend and staying in Richmond to wish me luck before school.
I still can't parallel park.
Met up with Micah the other day and went to the VCU gym with her!
Ellen's dog Gus is mad in love with me and is always sneaking off to my room.
I STILL miss going to bars with Jake Johnson late at night after work circa the end of 2k5 and once in 2k6.
Got free starbucks drink passes b/c of this dumbass guy making our drinks trying to hit on ellen and offending me at the same time.
Did you know telling a guy "I've had better" will offend them no matter WHAT you are talking about?
Try it.
Went out today and took pictures of this guy and his new Harley.
Sometime soon, Ellen and I are also going to take pictures of this guy who is going to the Inaugural Ball.
Holler if you want a photoshoot!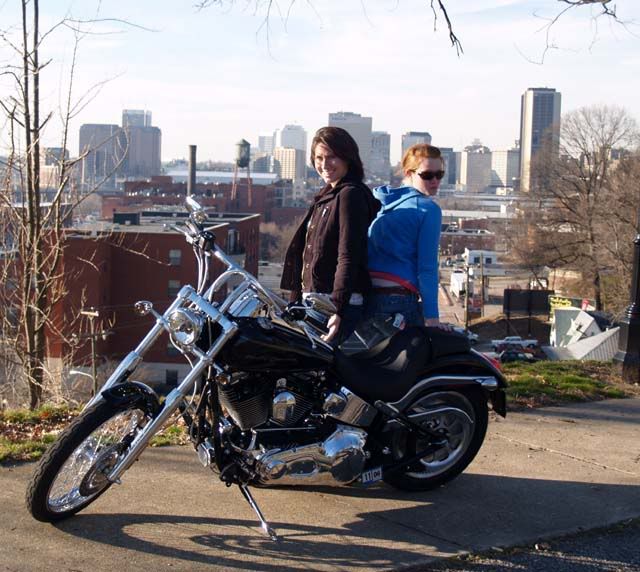 (
I've had better
Collapse
)