OHHHHHH KAY! I haven't been around much in the past few days, but here's what's been goin down
k. so friday was pretty much just cooking and prep work for saturday. sat morning we went to church and then came home and made an assload of food (my mum and I...kristin can't ever really be bothered doing anything) then at about 4, my grandparents, ali-basci (family friend) and my aunt, uncle and their 4 kids all loaded into our condo and we had dinner, we had potatoes, my grandma made fried chikin, there were salads, cranberry sauce, lasagnas, AND A TOFURKY!!! yes that's right, a tofu-turkey. and it was dang good.
before



after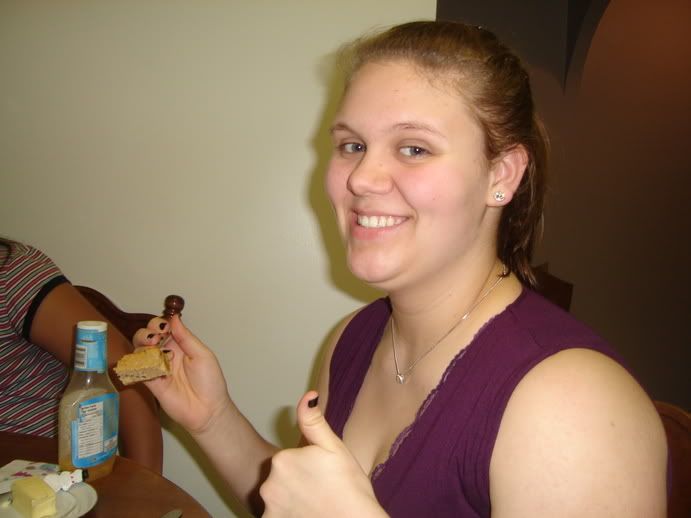 me and kristin sat with the cousins at dinner (oh pain. those kids are crazy. like beyond nuts, all they do is scream and fight and whine and they're all like 10-15 years old but you'd never know it.)
yes, I am aware they're brown.
willy and natalie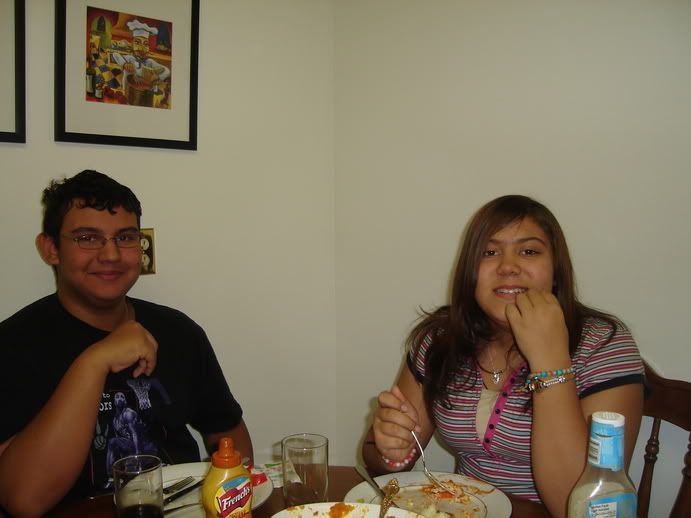 max and willy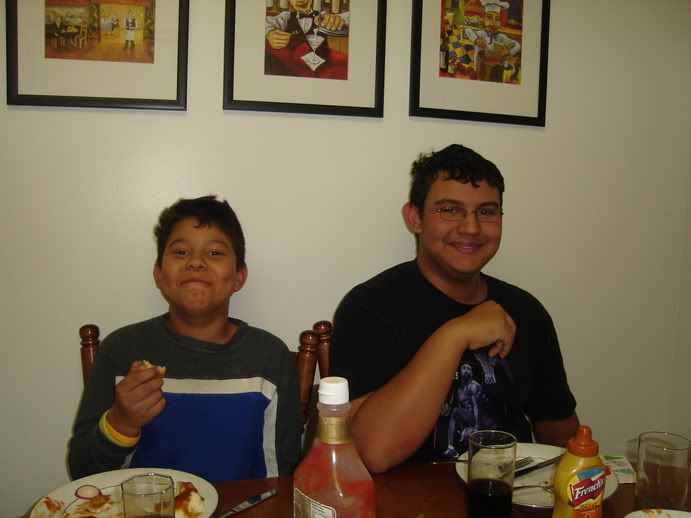 julia and max




max and natalie...she was wearing some messed up gift-wrap do rag on her head, I dunno.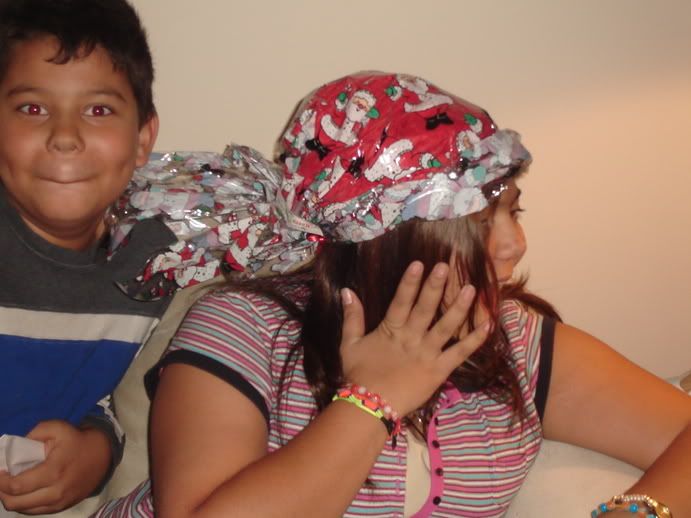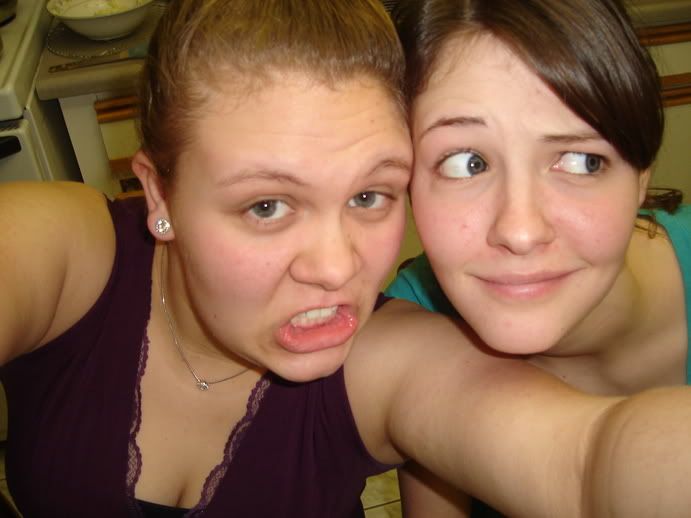 then we watched chikin run and a bit of wizard of oz/a christmas story (tbs was doing a 24-hour marathon of it...genius!) then we "opened" presents (it's gotten so chill...christmas presents consist of handing cash to each other lol), then we watched dodgeball and then they all left around 9:20ish and then me, kristin, mum and our grandparents all opened our presents together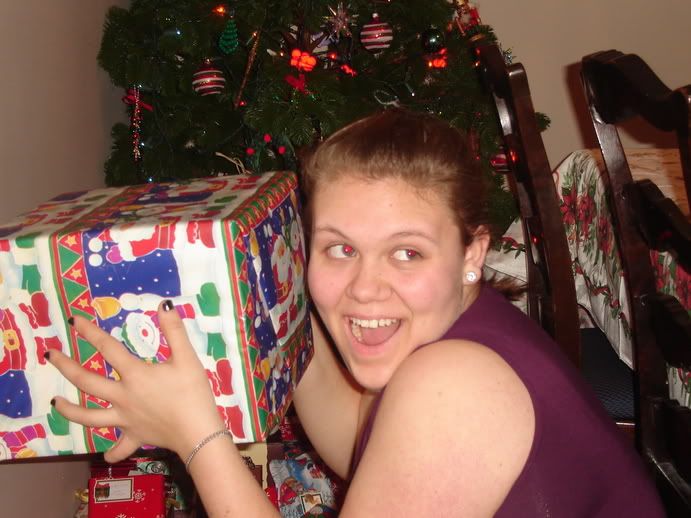 I got a pretty sick haul this year, highlights include this movie package thing, that comes with all these free admission tickets and stuff, I got this neutrogena microdermabrasion kit (I used it the other night and my face is so smooth and touchable now!), dumb and dumber dvd and a bunnnnch of other stuff...after all the presents were done, me and kristin watched the blues brothers (I got her that) and slothed out on the couch, and later on went to bed.
then sunday morning rolled around and me and K went to our daddy's house for christmas..we got there, gelled around and cracked into our stockings and then started on presents. I got this prepaid visa card, which is pretty much the coolest thing ever, cos now I can get all that clandestine merch I've wanted forever and ever without having to bug my mum for her credit card...I also got pretty much the exact shrug I wanted (though I never told anyone I wanted it..these people are skilled gift-givers), some shirts, scarf and mittens and a ton of other stuff as well. we chilled around some more and then linda's parents, lisa and her son mark (friends of ours), sharon (linda's sister) and kelly, michael and brian all came home for dinner. dinner was good, we ordered food from stage west in mississauga which was pretty tasty. after dinner, there was flavoured vodka shooters lol, which I politely delined, K said the chocolate one was pretty good. there was more present opening after that, and I scored some new perfume and scratchnwin bingo cards (though I didn't win anything..kristin won $2!) then we gelled around some more and then daddy drove us home. we watched bad santa and called it a night.
now for boxing day. it was busy. me and dangerous d (who just got her wisdom teeth removed) hit up fairview mall for some boxing day sales. there were basically none to be had, which was really disappointing, cos last year we hit up eaton center/yonge street and buffalo had a 75% off everything sale, and this year it was only 50% off selected (selected=ugly ass) items. but we walked about, doris got this serious green sweater/shirt thing from h&m for like $10, and I bought some eyeliner and shadow. we finished the mall and drove home.
then, k and mum and me went to the zoo with some church folk (andrew/mala/nicolas, the dooks and jason's girlfriend irena) cos it's always free on boxing day. we walked around and took lots of photos: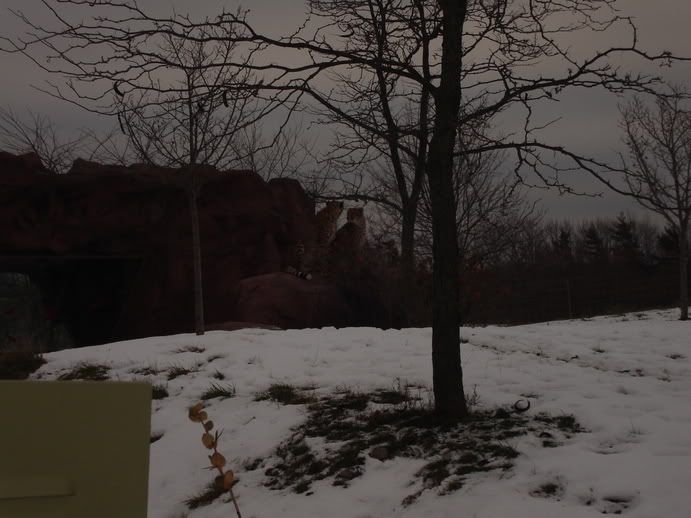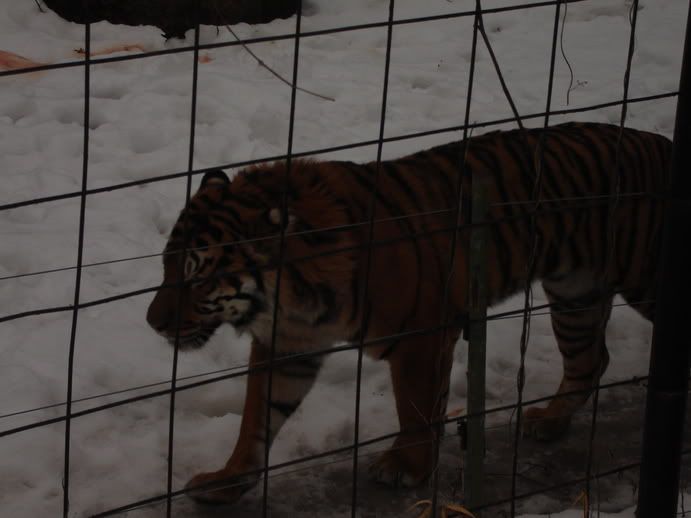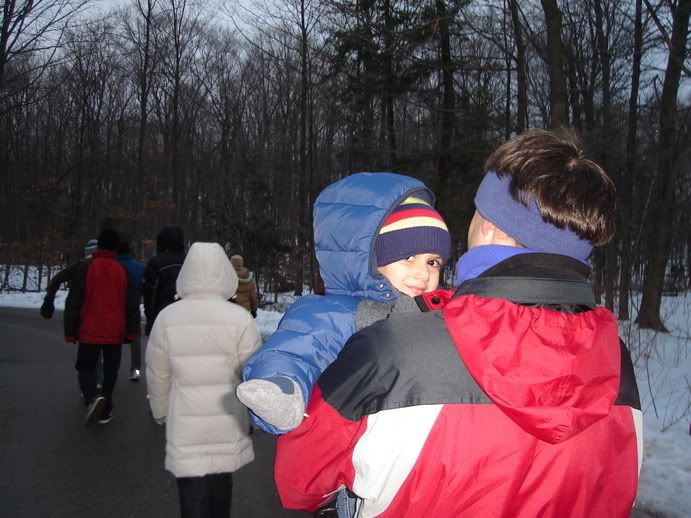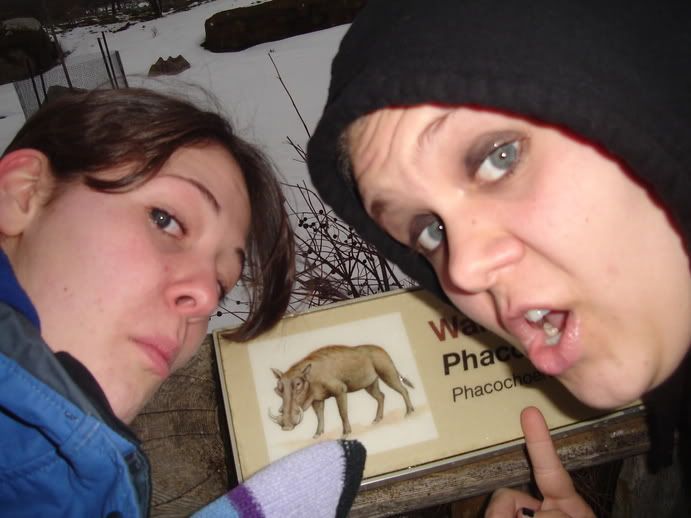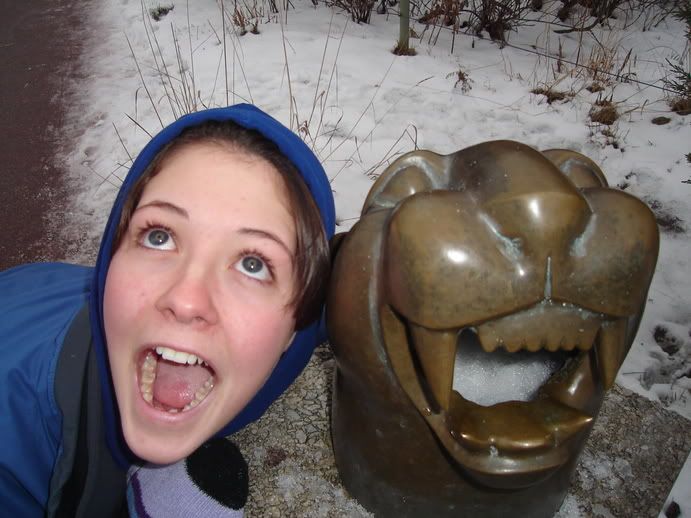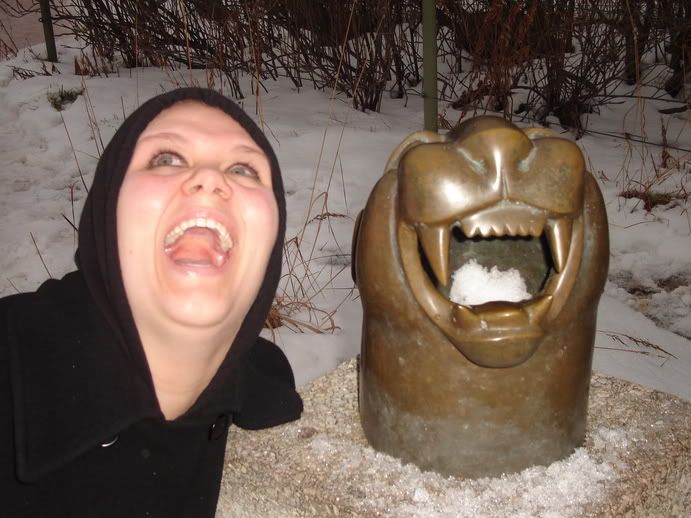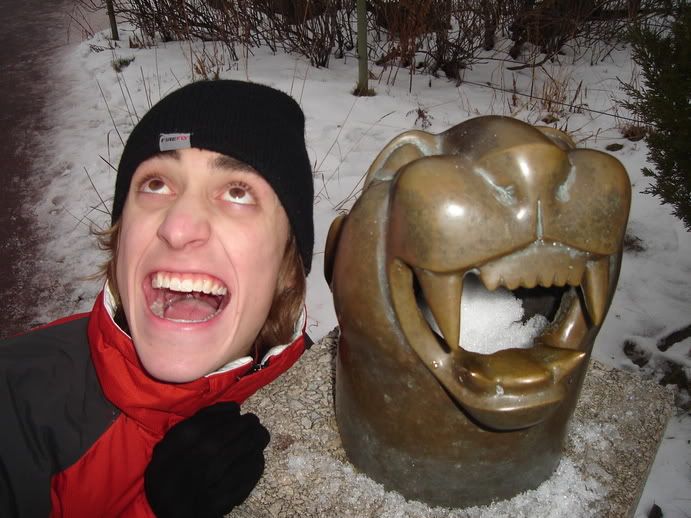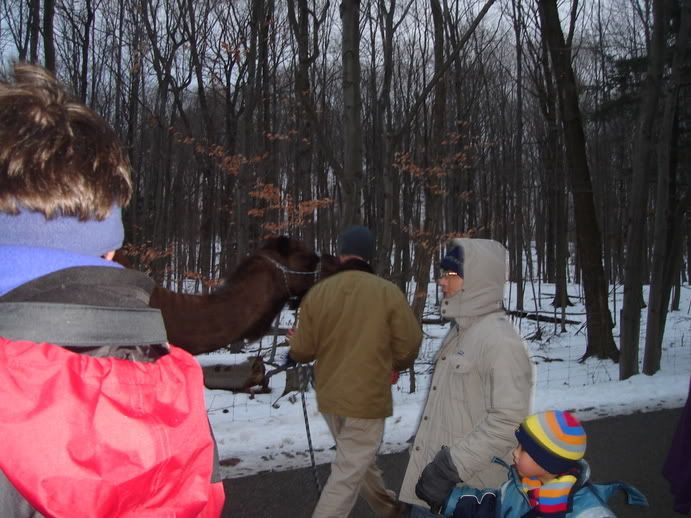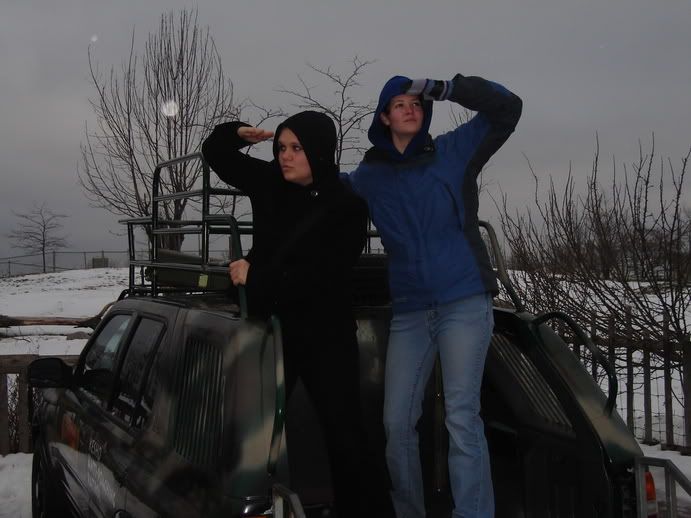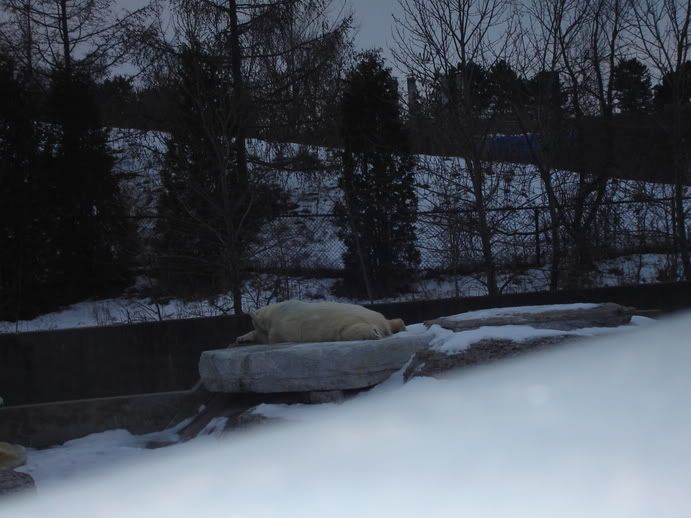 we got to see all sorts of animals, although it was seriously nippy outside. we sor llamas!!! which made my day cos they're my favourite animal..we took pics and then got yelled at by some grouchy zoo keeper cos apparently we weren't supposed to be back where we were, but whatever.
in case you didn't know, the official name for llamas is "lama glama glama". real creative, naming people. lol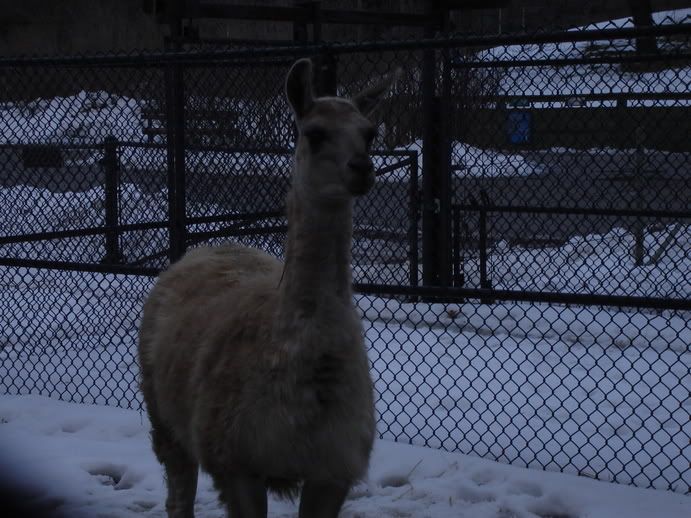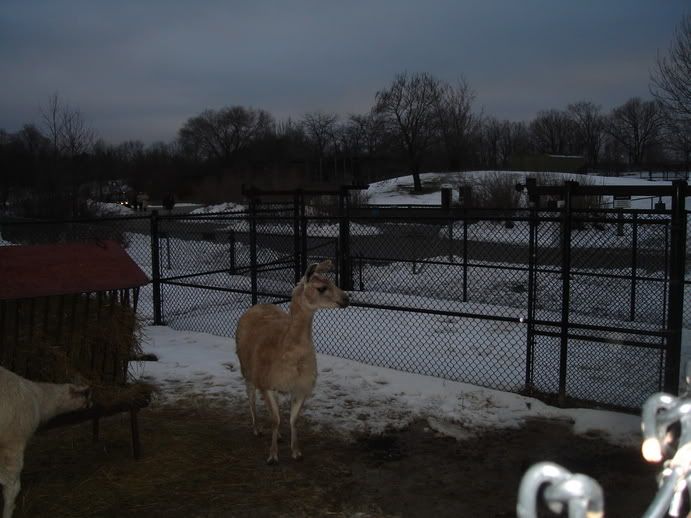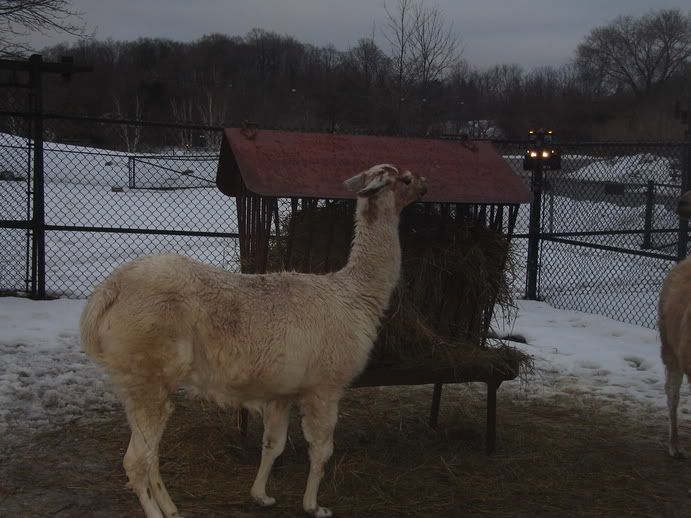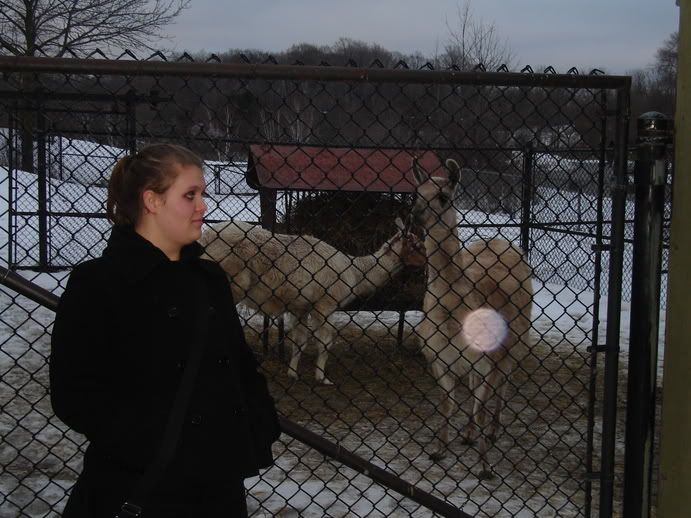 after the zoo, we all went to lotus pond for some serious vegetarian chinese dinner. food was super, and then we went home pretty much. oh, and me and kristin have been roped into standing up in front of the congregation and doing some reading business next week at church. we are both extremely dislexic. it should be good. I am currently surviving on chestnuts and truffles, ordering up my patrick 2.0 mint polo and tonight we're going to see walk the line (yes!)