ah, british summer - the rain, the constant cold, a general sense of gloom - how we all love thee. in actual fact, I kind of prefer my summers to have sunshine and clear skies and warm weather. as such, I decided it was high time I pack up and visit the continent for a while so as to catch a glimpse of what I remembered summer to be like. my travels took me to barcelona in spain and budapest in hungary. go grab a cup of tea and relive my adventures with me!
my journey began on a sunday. I headed to birmingham airport (not too far from me, about half an hour on the train) and got through security (they took my sunscreen away!!) and eventually onto a plane bound for barcelona. the flight was fine, since I only had carry-on luggage I whisked through security and tried to get to the city centre. after an accidental tour round el prat airport (whoops...at least it didn't cost me anything) I eventually made it on the right train, through the metro and to my hotel, which was just off la rambla near la boqueria market. my room was fine, though the air conditioning wasn't working which meant a few very hot nights, but otherwise just fine. I freshened up and hit the town - I did a walk up la rambla (it's like a big, pedestrianised avenue with loads of shops, stalls, knick-knacks, cafes and restaurants) and through the top of the barri gotic ("gothic quarter") I spent a few hours just having a wee mooch round and then decided it was time to feed. I didn't realise it was about 9:00PM and that I'd only had a little sandwich and bottle of water since leaving home. I'd done my research and found this fab vegan restaurant nearby my hotel so I meanedered that way and sat down to this really lovely meal. I had a gazpacho (I'm not normally one for cold soups, but it was SOOOO good!), this aubergine-tofu-brown rice number, a really green fresh fruit juice and some kind of gingerbread cake. everything was going fine, I was communicating in spanish and the meal was really good and then I started feeling really terrible really quickly. I was hot, then I Was sweating, I felt sick to my stomach and I was beginning to worry that I was having an allergic reaction to something I'd eaten, then feeling really dizzy, I put my head in my hands and passed out. when I came to, there was a really nice british lady (who I thought worked at the restaurant) talking to me and trying to figure out what was wrong. the staff brought me a plate of cherries and lots of water and I think I fainted a couple more times. in the end, the british lady (who was from tamworth! not far from leamington!) and her husband walked me back to my hotel and made sure I was ok. I think I had a case of dehydration with all the sweating and walking and lack of water-intake, so I spent the rest of the night in my room lying down, drinking about 3L of water (and subsequently, going to the bathroom a lot.)



la rambla




barcelona cathedral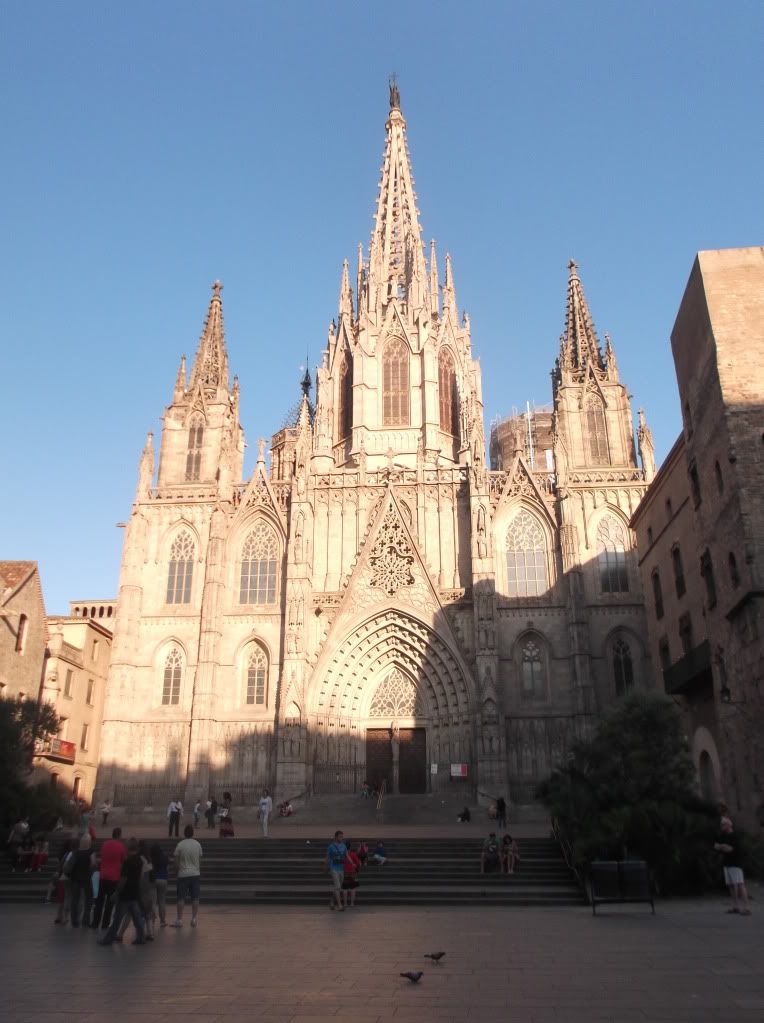 the old roman aquaduct by the cathedral




bishop's gate

right. day two. a fresh start. I was feeling loads better so I got up early(-ish...I was on holiday after all!) and I made my way to la boqueria mercat (or "meerkat" as I called it in my head..the word for "market" in catalan is "mercat" which looks a lot like "meerkat") and got some fresh food for my brekkie! I picked up a fruit box, some delicious freshly squeezed fruit juice (fresh fruit juice is really popular in barcelona, it's everywhere!) and some manchego cheese. I munched my way through the market, taking it all in.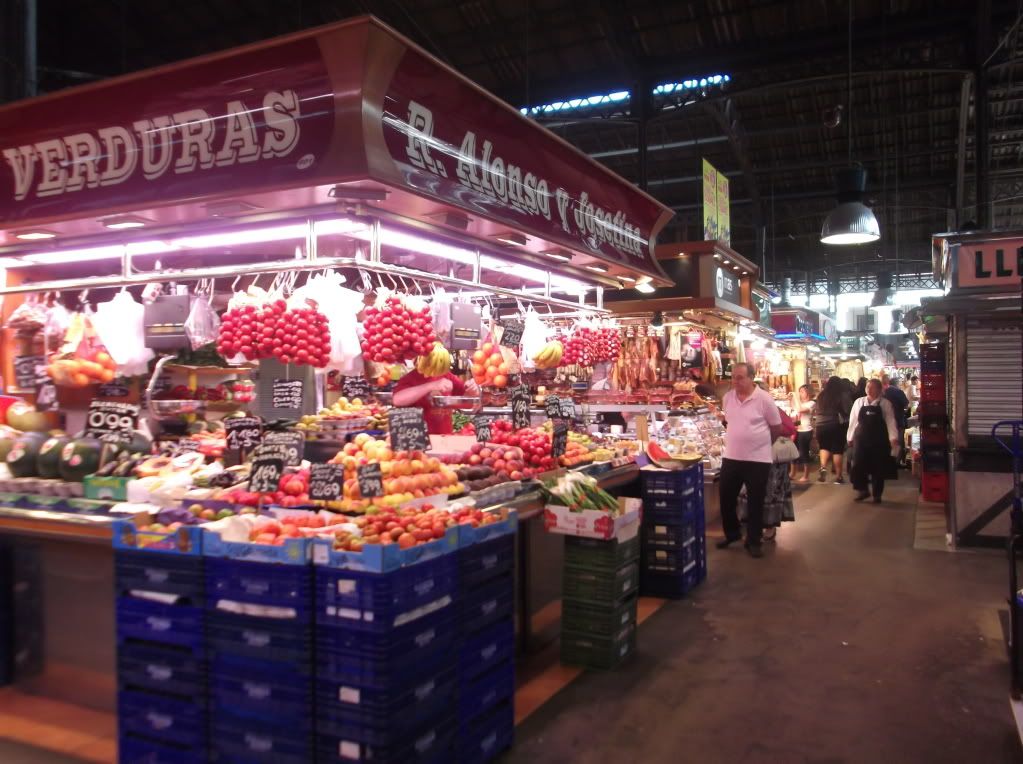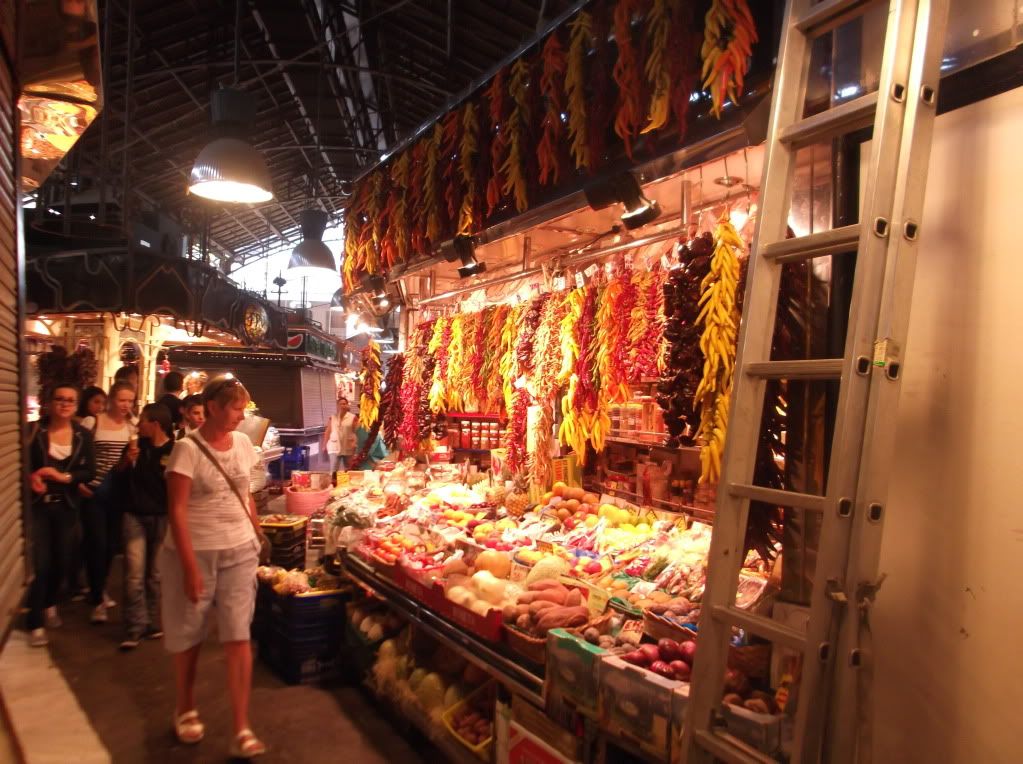 I made my way to where a bike tour that I'd planned for the day was meeting and enjoyed some of my market purchases before joining up with the bike tour and hitting the streets!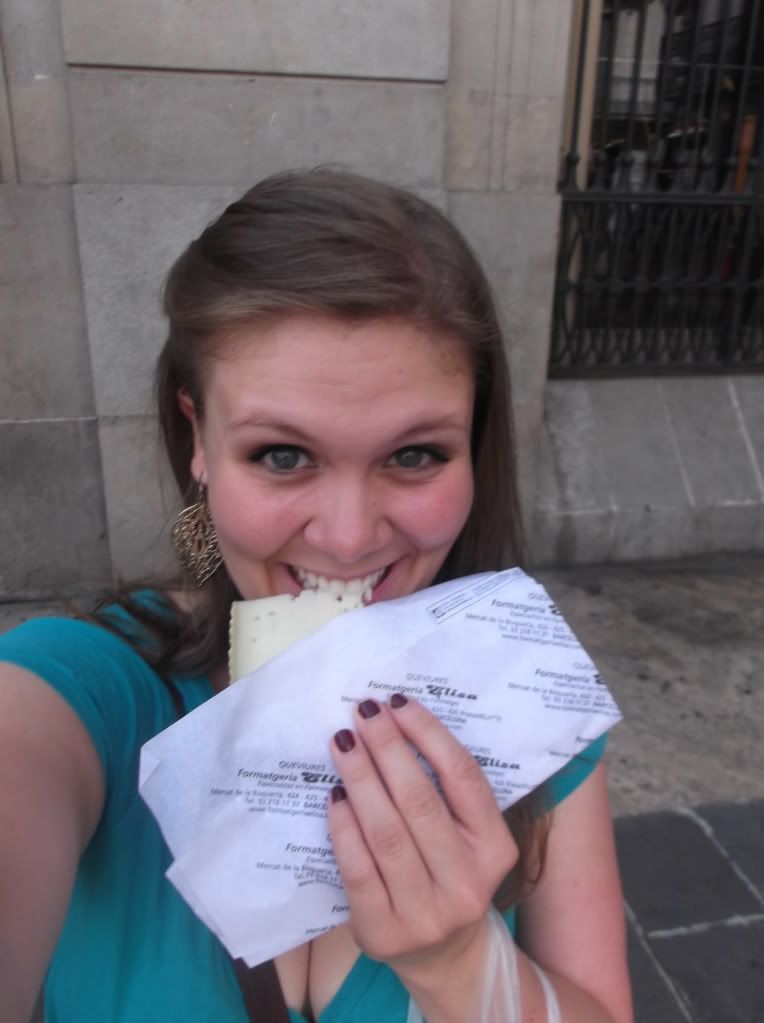 the tour was great! we biked all over the place, for about 4.5 hours. the tour leader was australian and was pretty funny. I made friends with a welsh couple and just really enjoyed being out in the nice weather, biking around a new city.
palau de la generalitat de catalunya - this is where the autonomous government of catalonia sits




placa del rey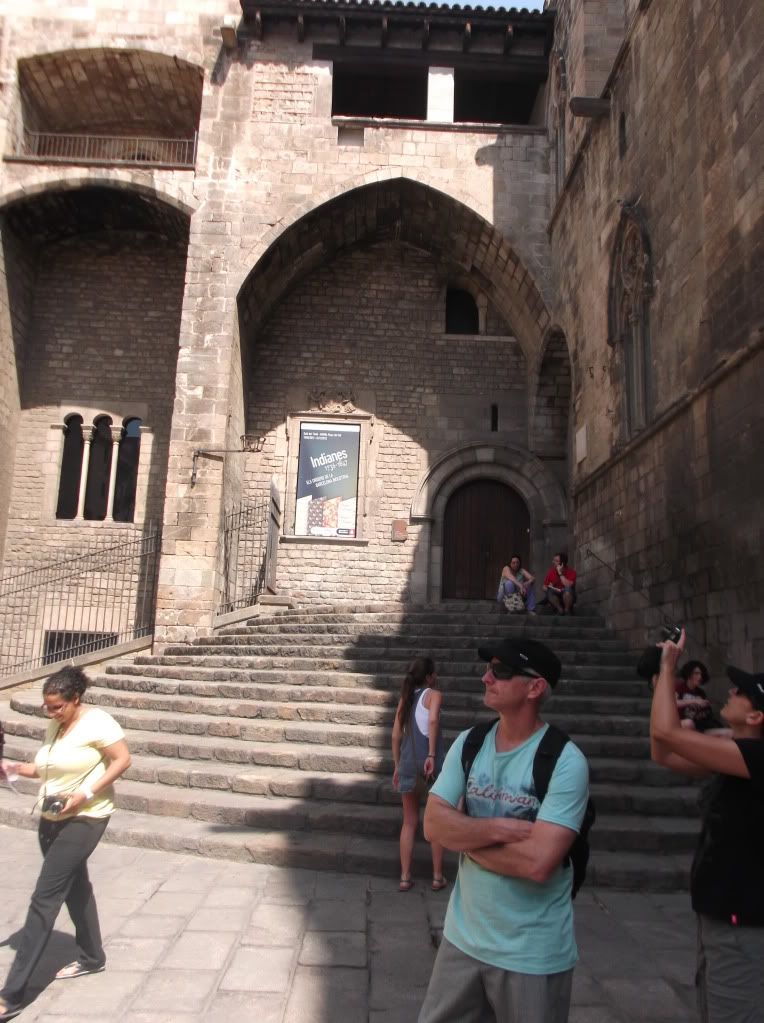 palau de la musica catalana - a big concert venuepalau de la musica catalana - a big concert venue




arc de triomf by the parc de ciutadella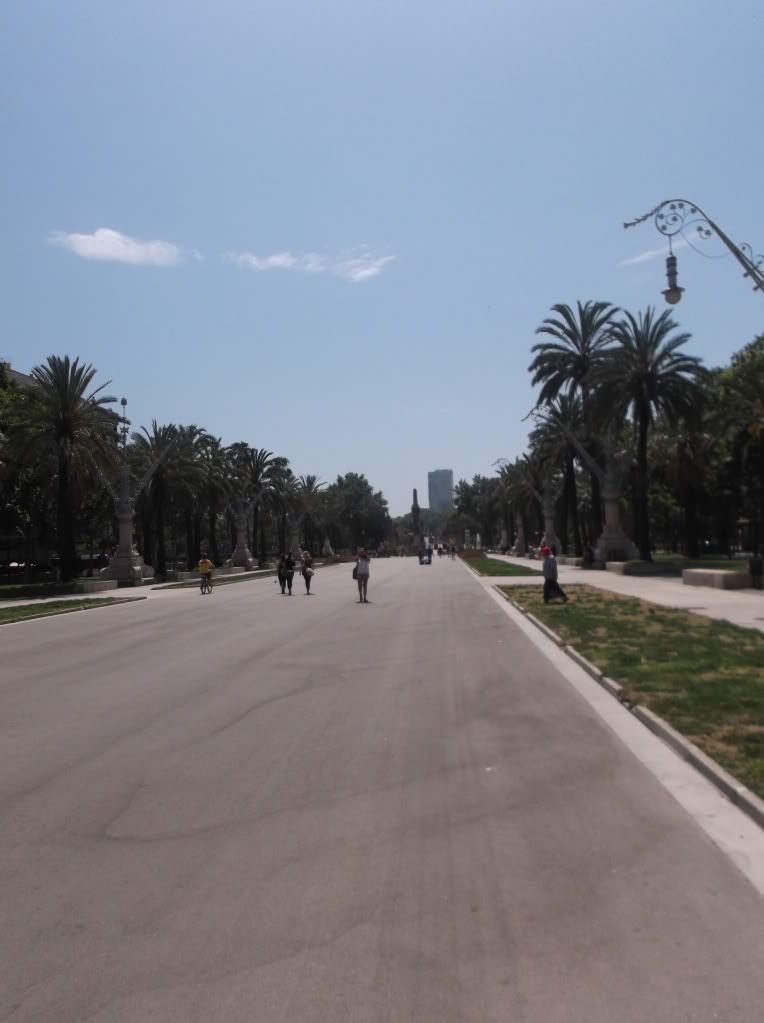 by the big fountain in ciutadella





gaudi's la sagrada familia cathedral - unfinished but still really stunning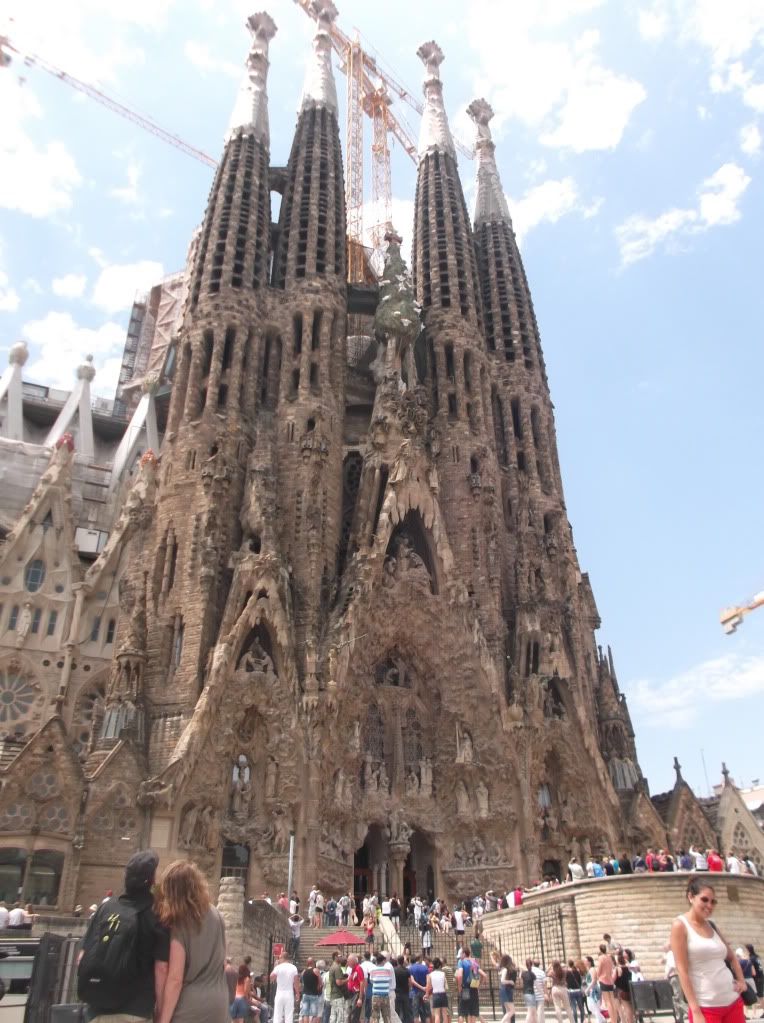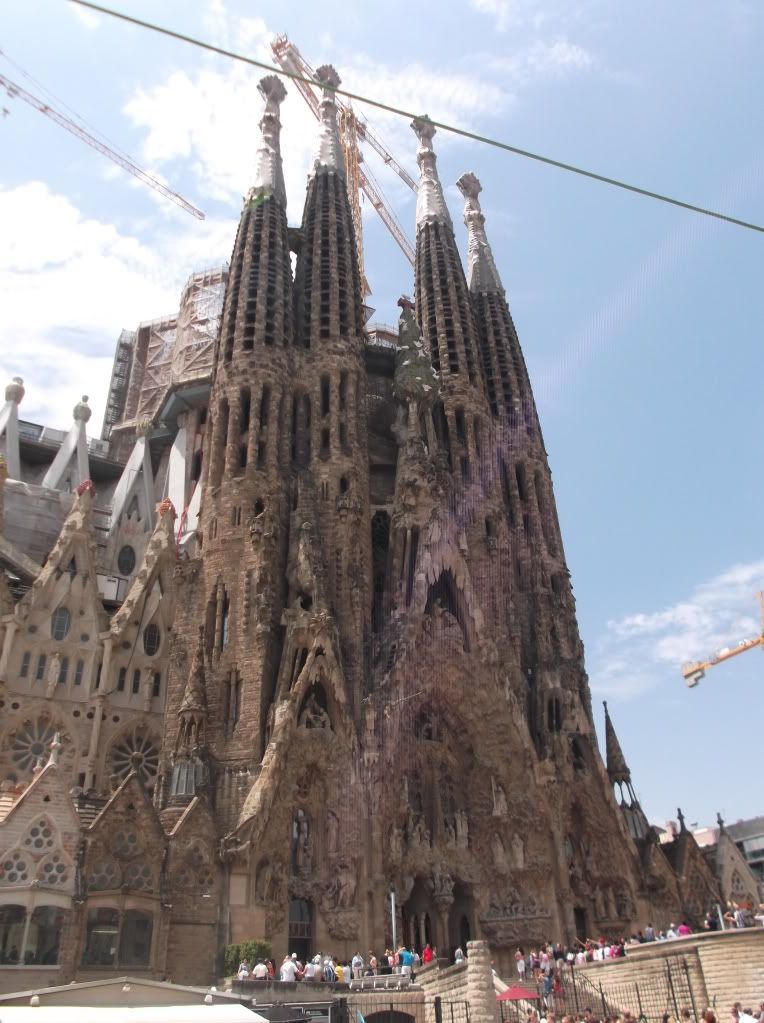 the beach! the mediterranean sea!




big massive copper fisk.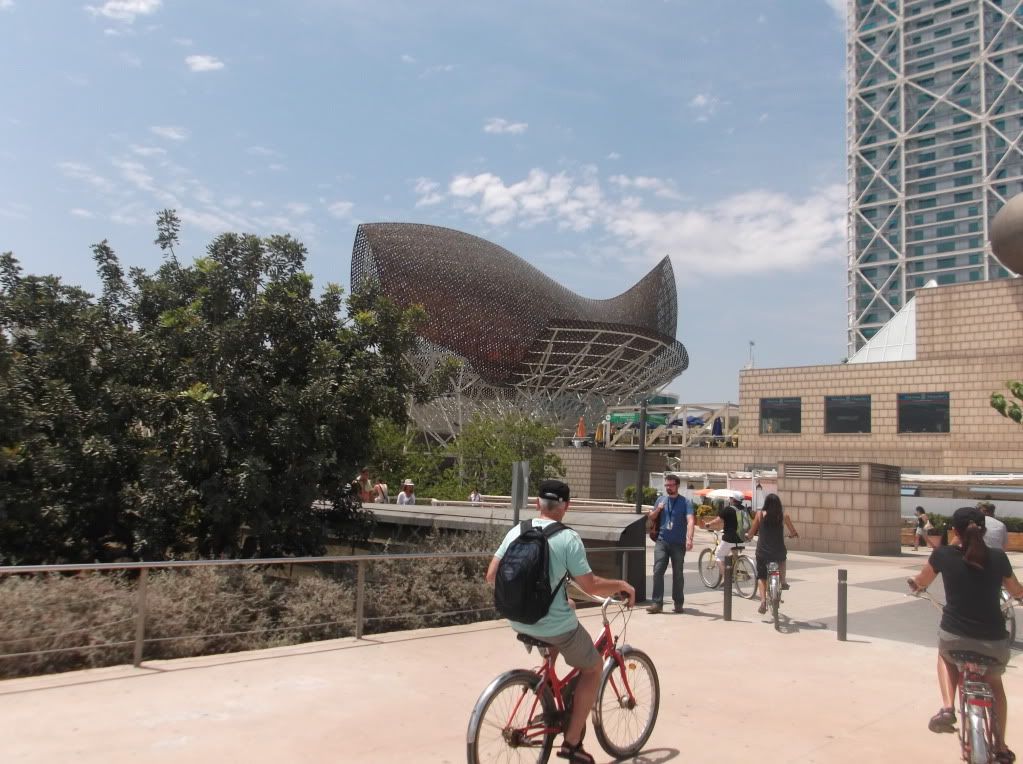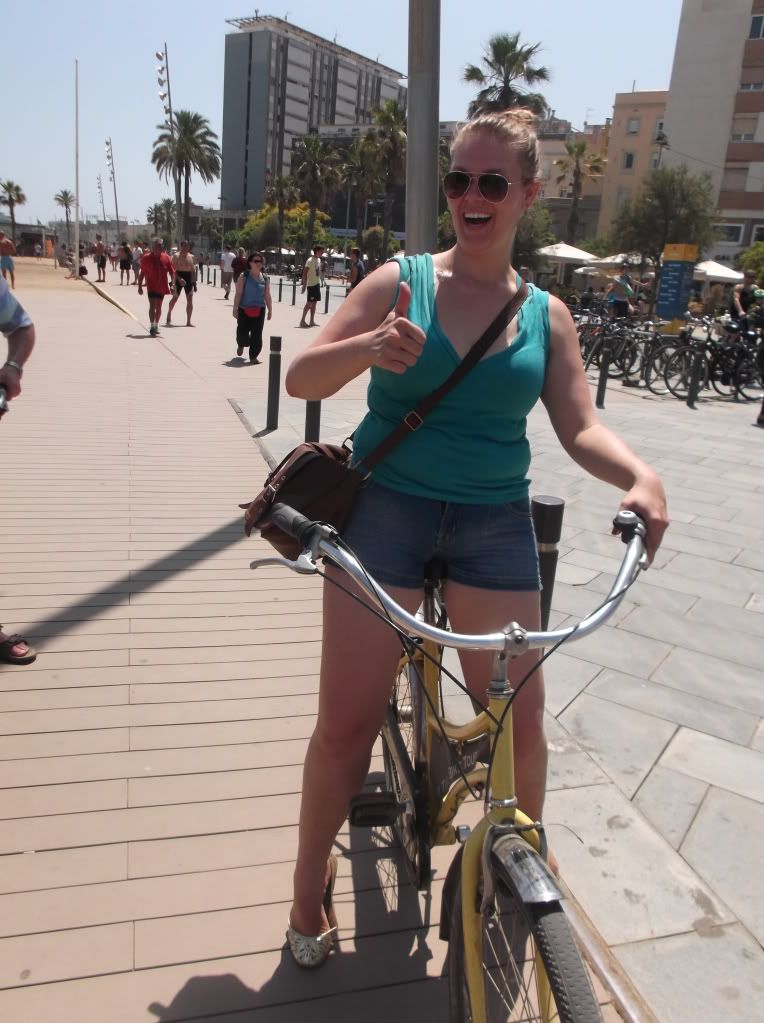 after the bike tour was done I went back to have a shower and get ready to go back out for the afternoon/evening. my first stop was for an afternoon hot chocolate! the trouble with spain (well, barcelona anyways) is that a lot of things shut for a few hours in the afternoons. after a bit of searching I found a place and had a mug of delicious xocolata and churros! yum! I should also note that this granja (a granja is a place that sells xocolata, coffee, snacks etc) also sold whipped cream. MUGS of whipped cream. it was highly exciting to be in a place where one can shamelessly order a big mug (or plate) of whipped cream.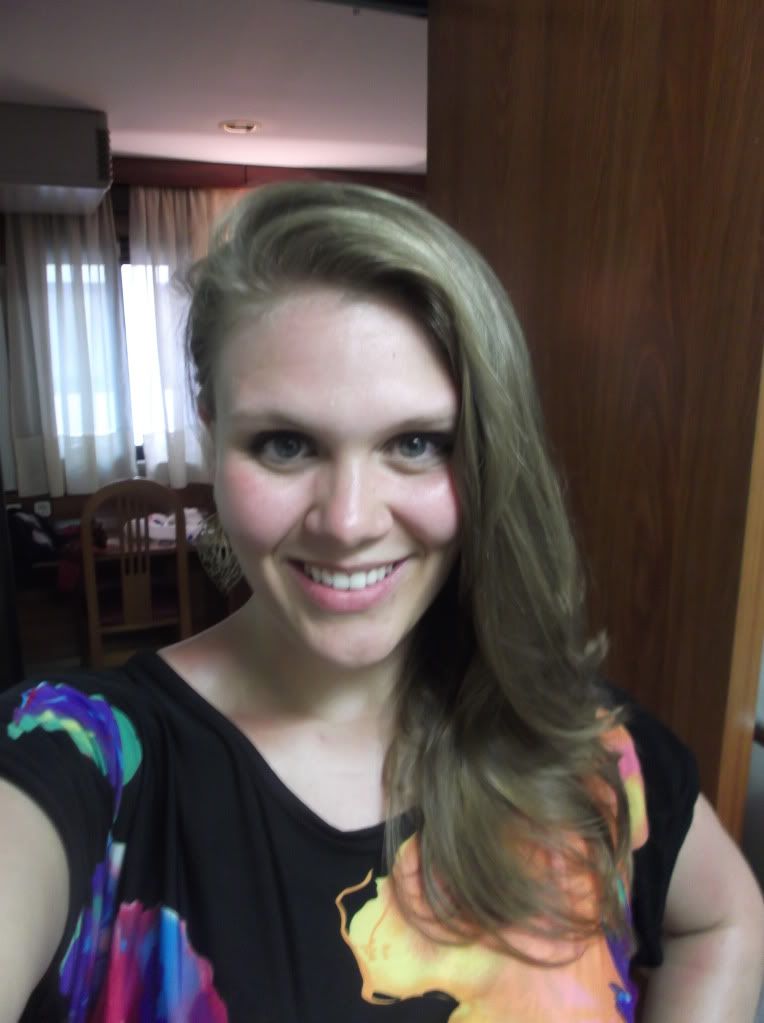 so good! you need a spoon to eat it!

from there I decided it was a nice afternoon to go visit parc guell - a giant leisure park designed by gaudi (this guy comes up A LOT in barcelona) the park is high up above the city, which means that getting to the top is an epic trek, especially when it's really hot out! it was worth it though, I saw the giant lizard (as recommended by my dear friend, mandi), had a great view of barcelona and got to chill for a little while.
you can't really tell in this photo, but even the pavement up to the escalators was STEEP





these reminded me of gingerbread houses!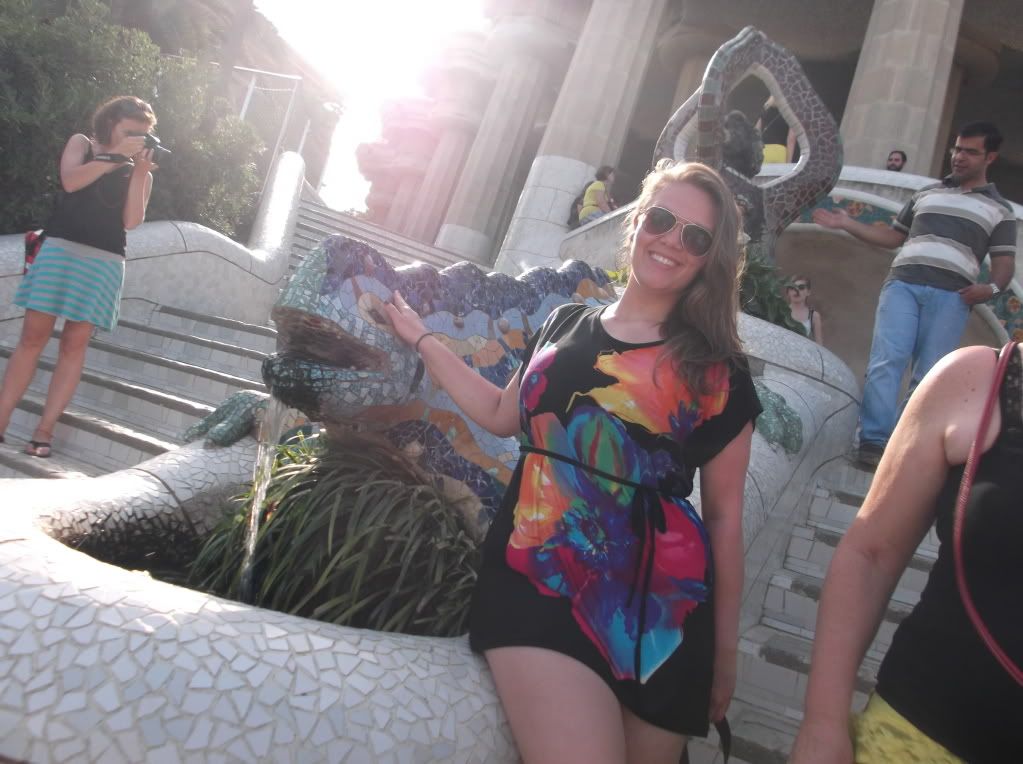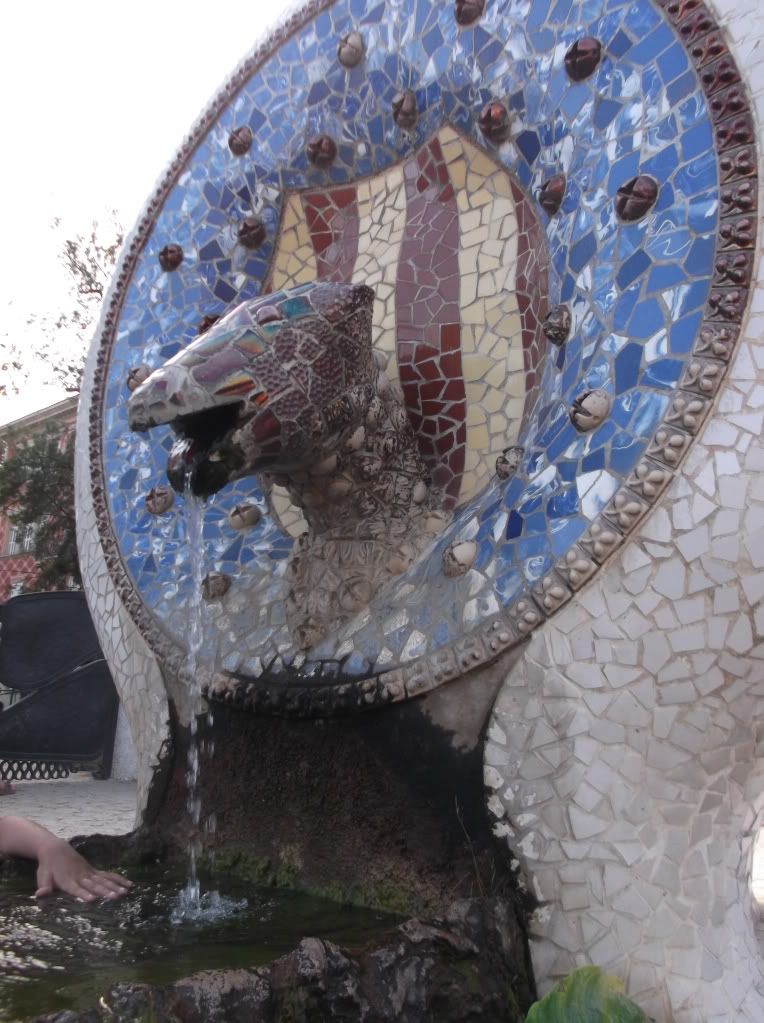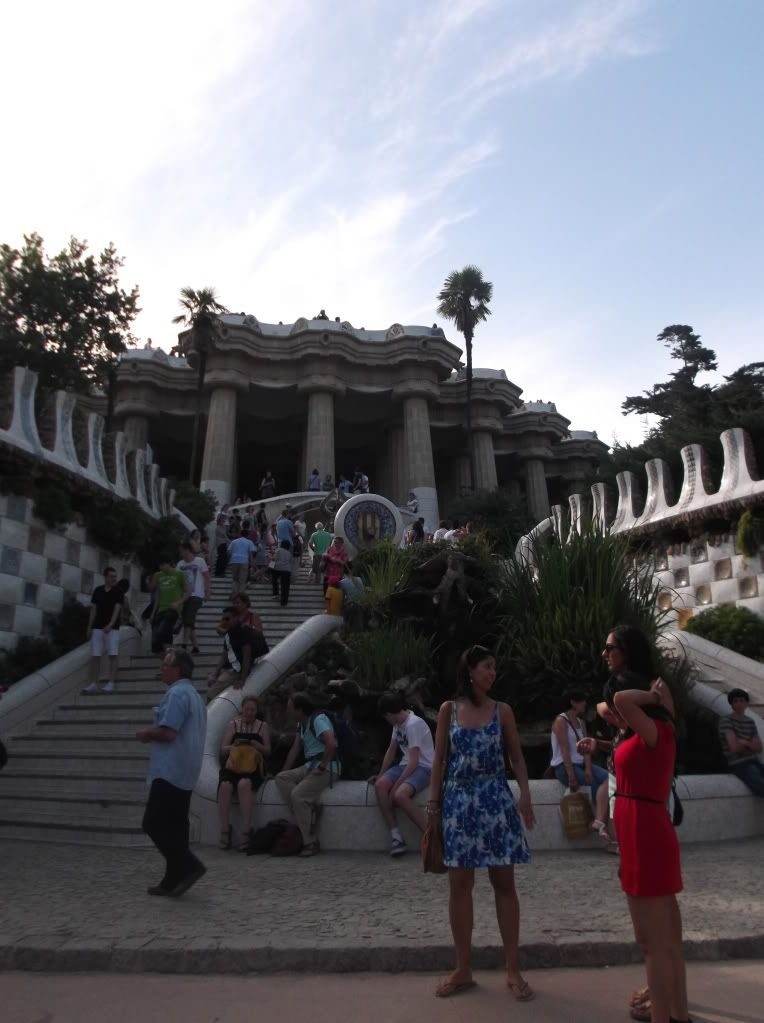 from there I decided to head to the beach. I took the metro as far as I could and then walked towards the beach. by the time I actually got there the sun had gone down. it was still civil twilight, so I changed into my bathing suit and lay out on the sand for a while. I ended up talking with this mexican-american girl who was also traveling by herself, so it was nice to connect with a fellow traveller for a while. after I was finished lying on the beach being constantly harassed to buy beer out of random carrier bags from people walking up and down the beach, I decided to call it a day and head back into town for my tea.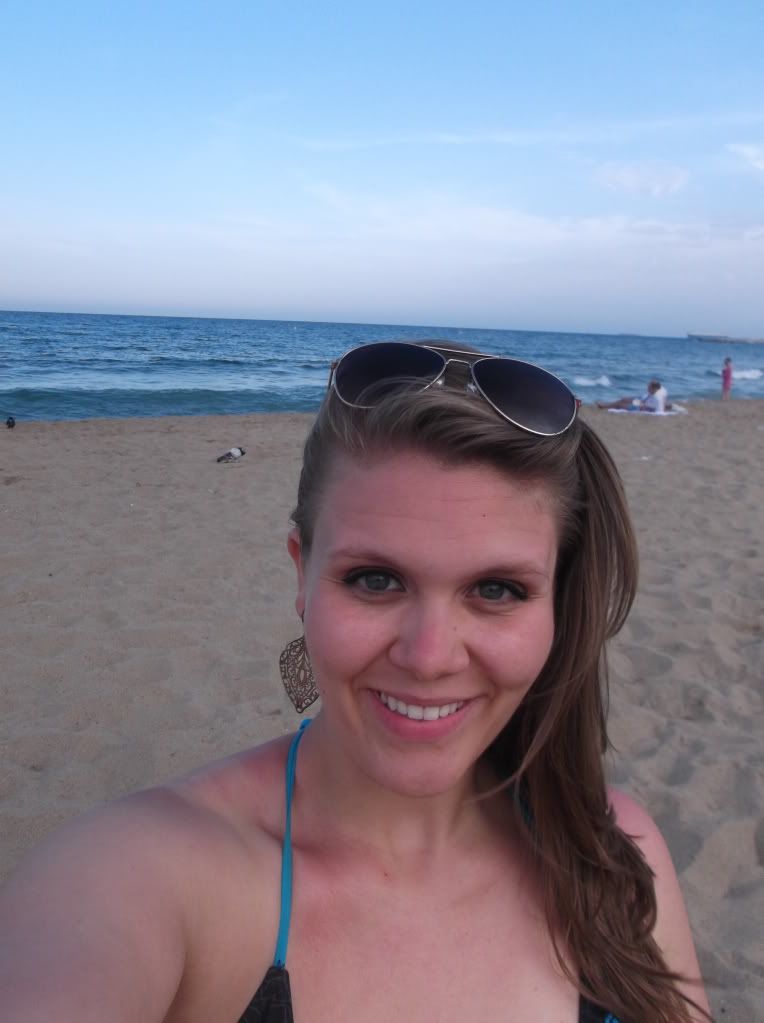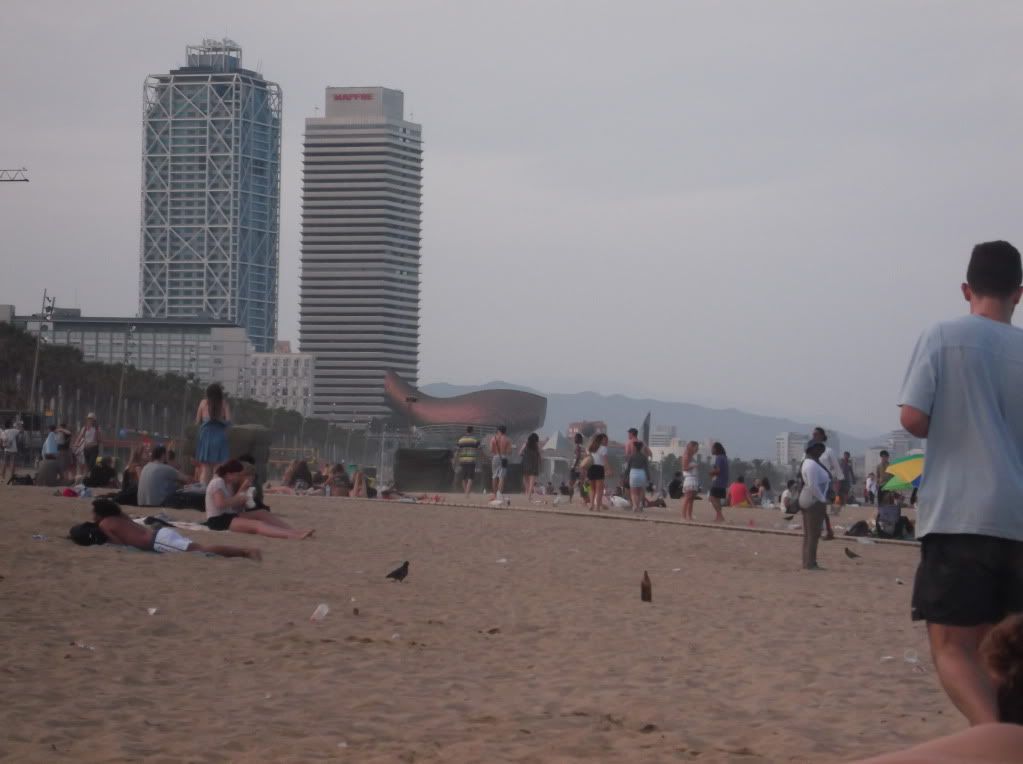 first time dipping my toes in the med!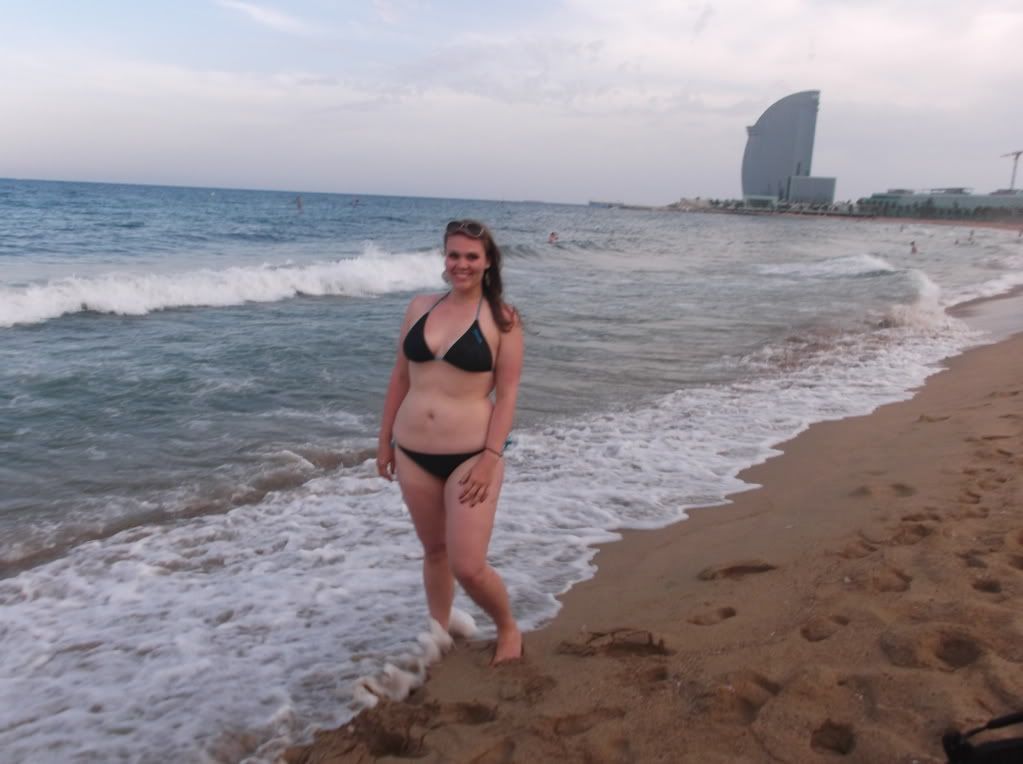 I got changed (very strategically) on the beach (I wasn't waiting another 20 minutes for the toilets!) and headed back towards the metro. after a quick change back at my hotel, I decided to hit up my other spanish-vegan choice, a little restaurant in george orwell square back up in the barri gotic. I had this really yummy vegan paella and just chilled out for a bit.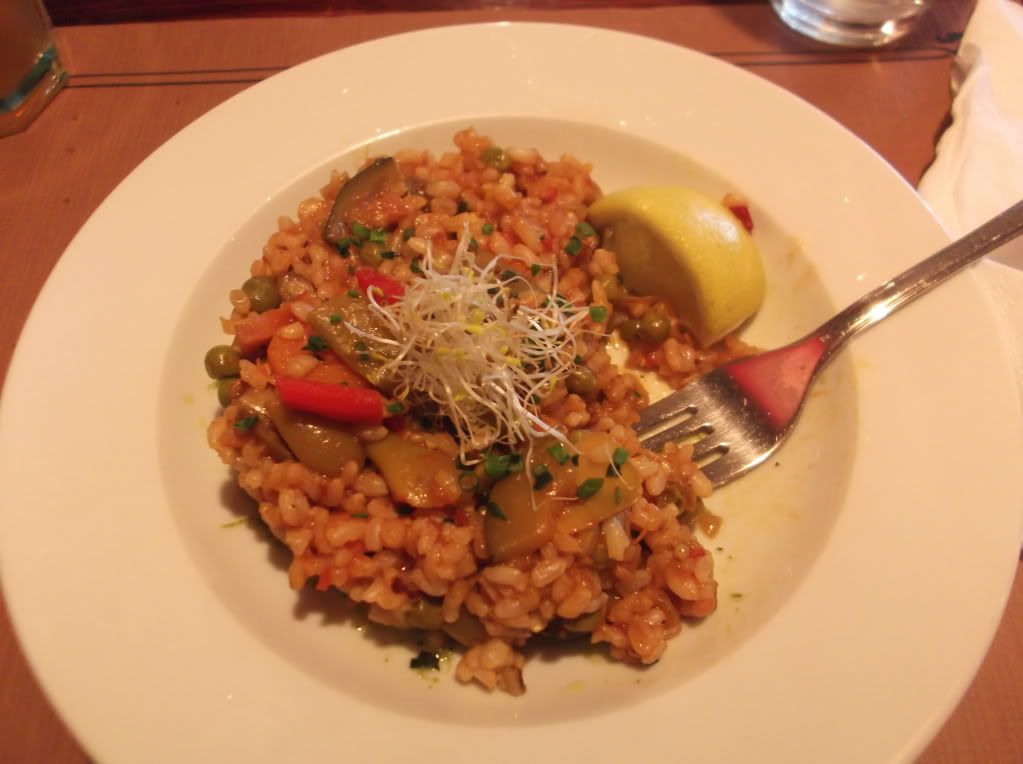 after dinner I decided to have a little stroll around. I walked back down la rambla towards the sea and explored the waterfront a bit.
a chicken rotisserie!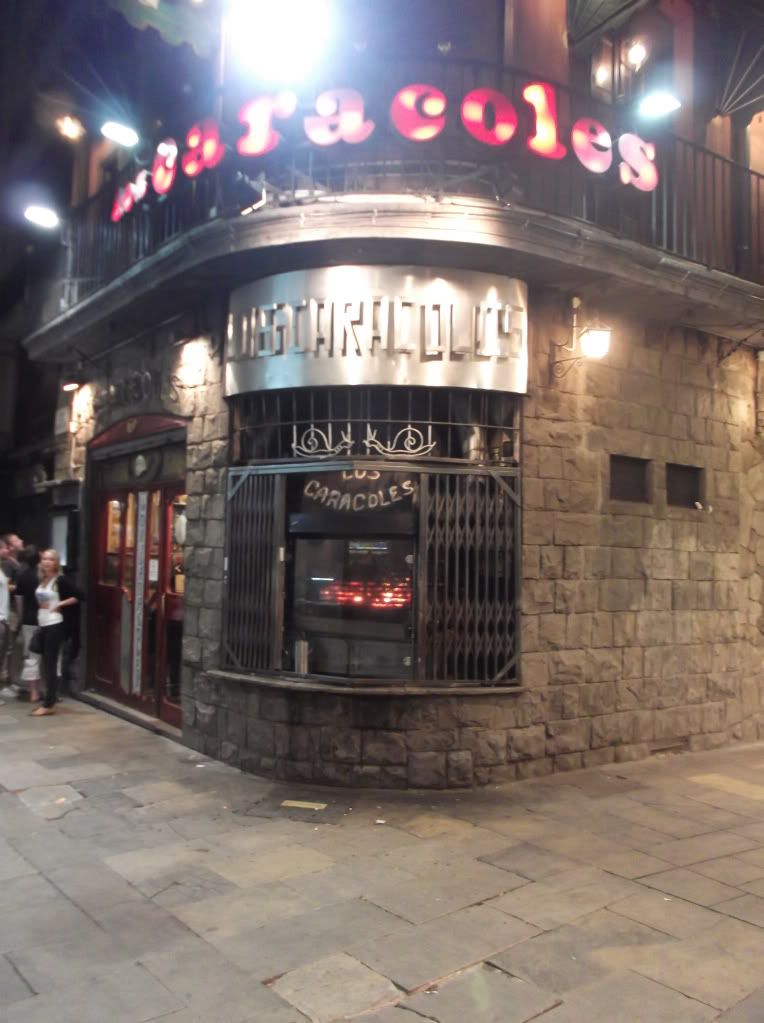 the colombus columnn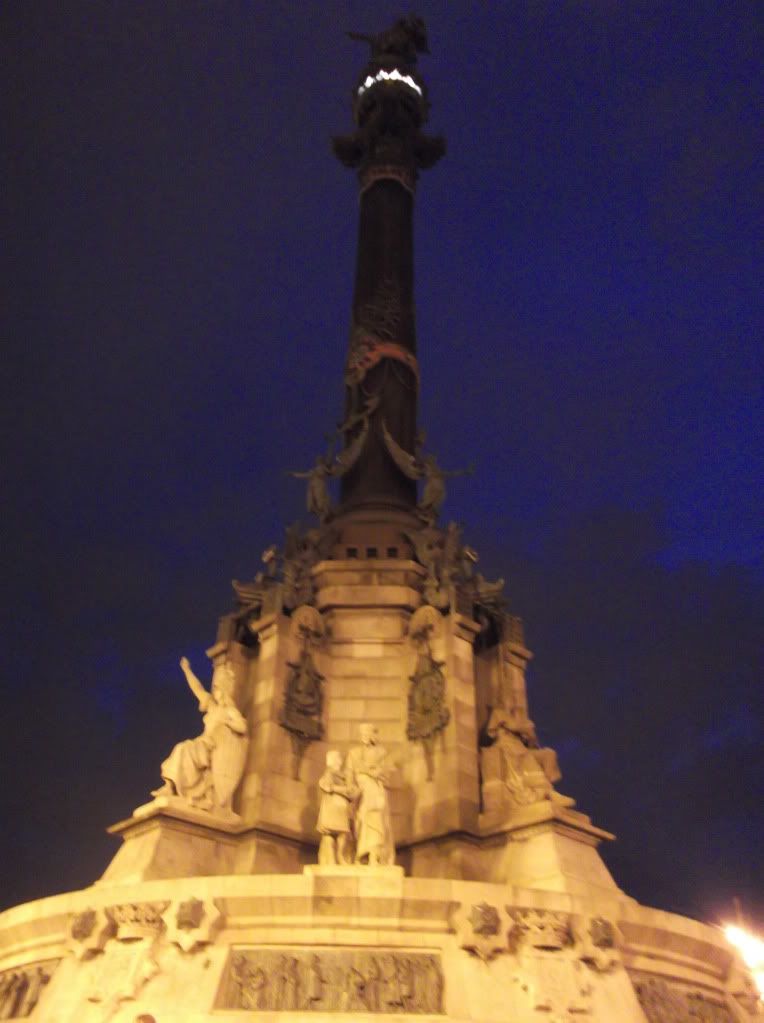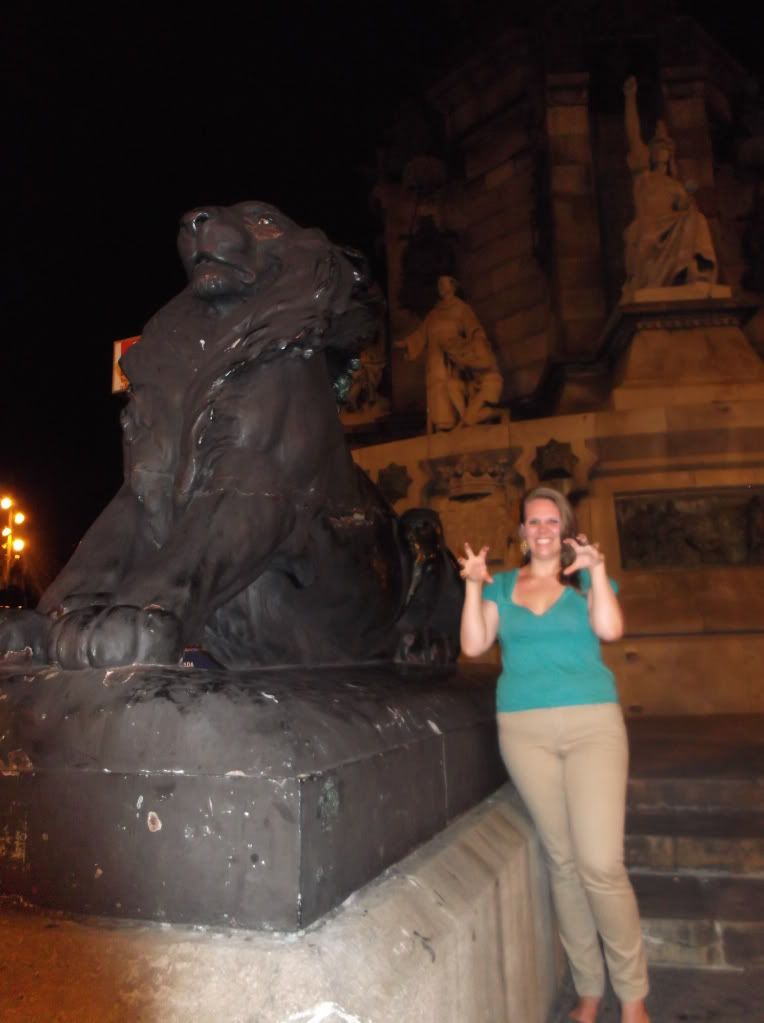 port of barcelona - the busiest port in the mediterranean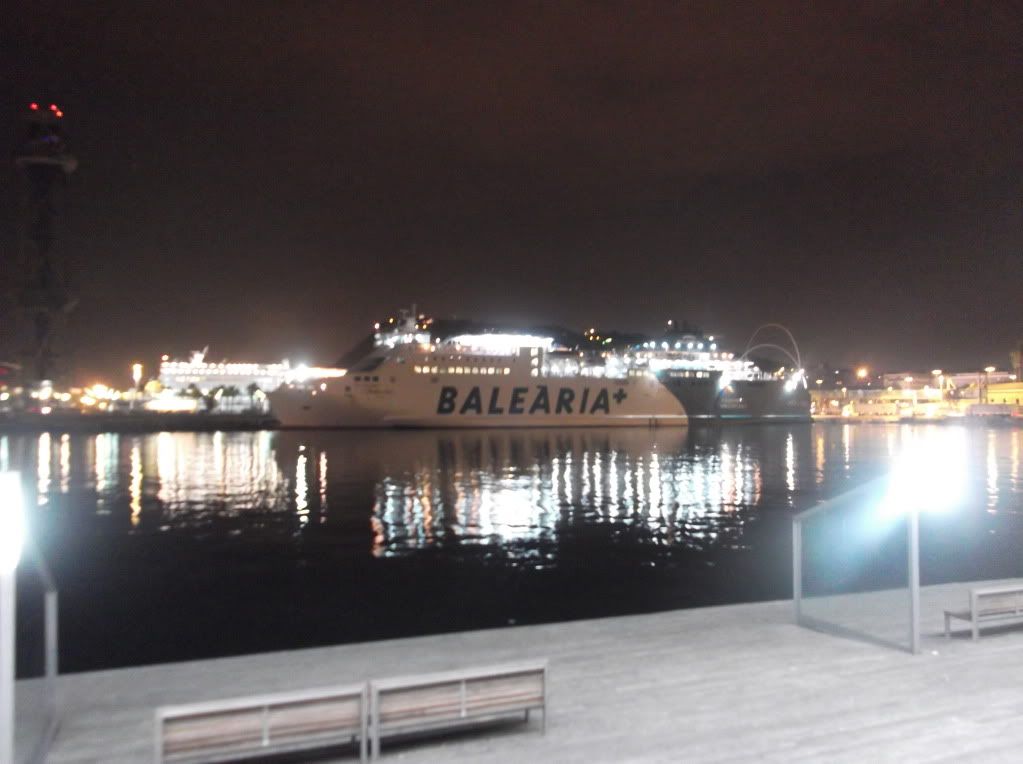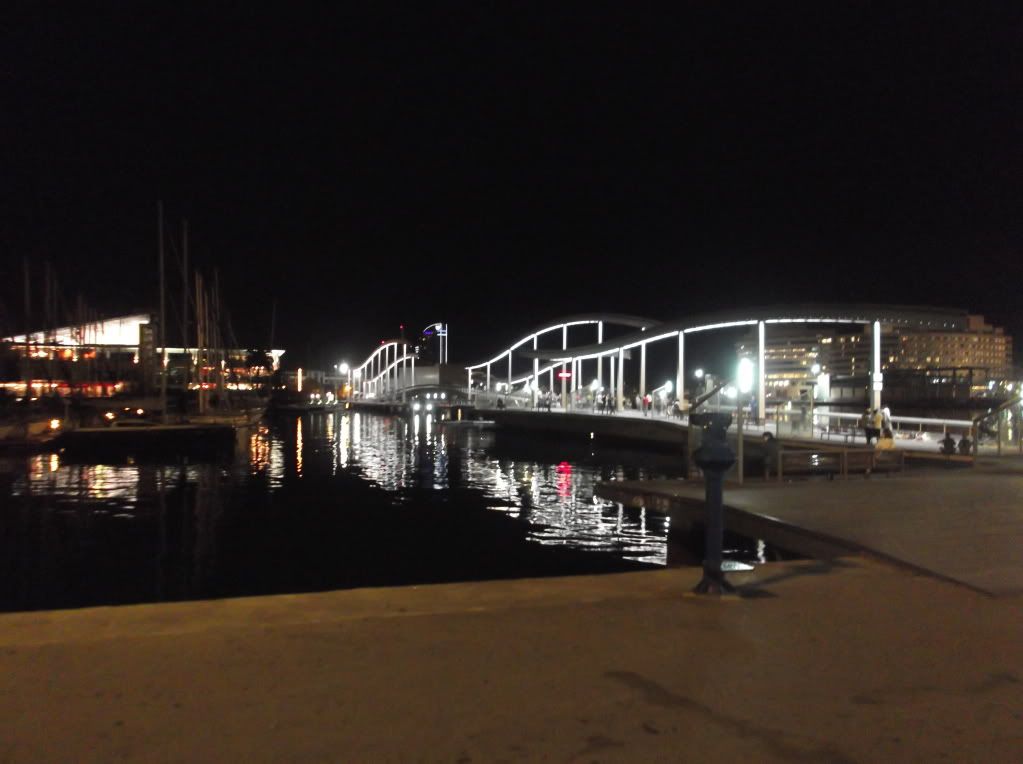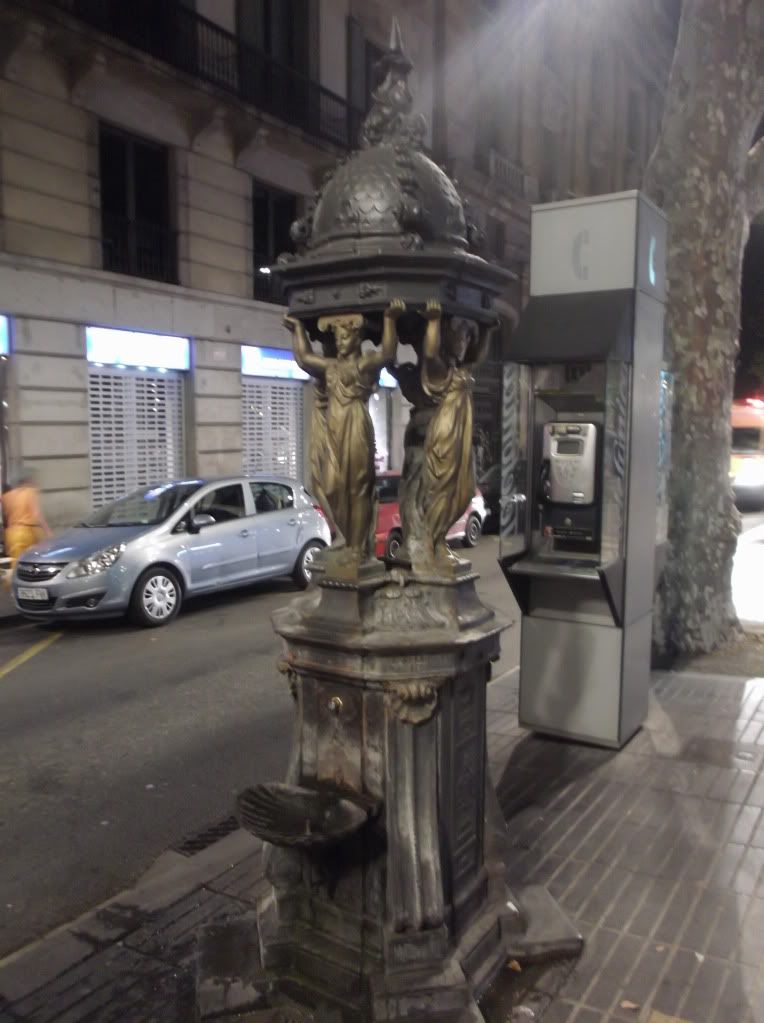 wax museum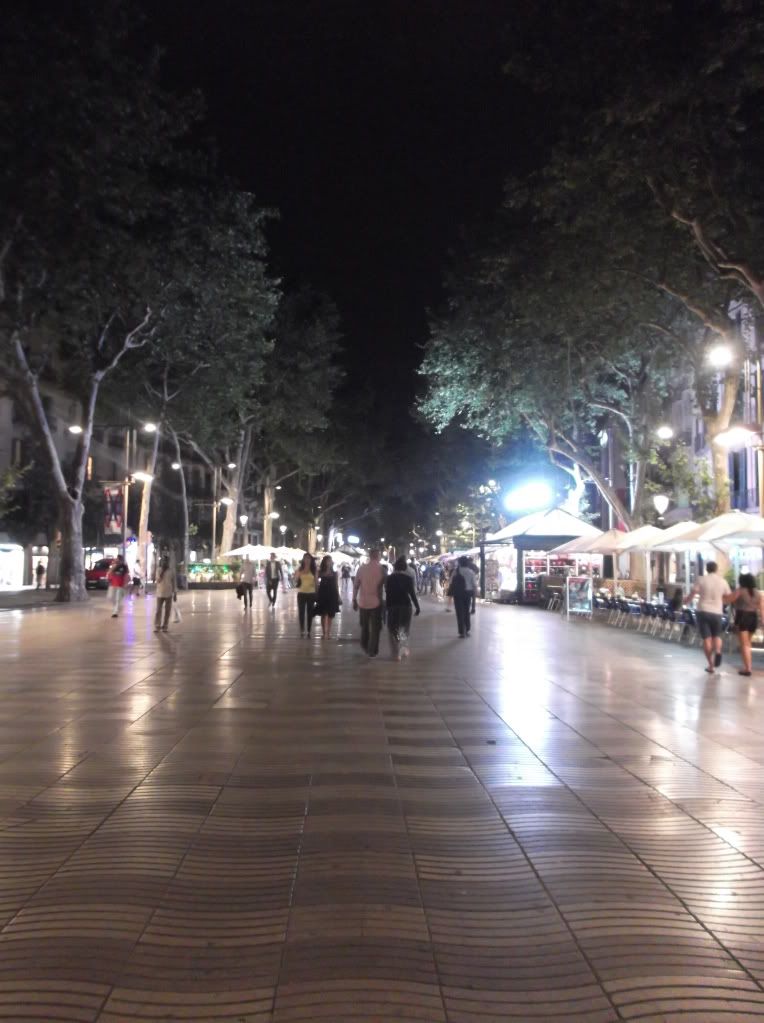 the next day I woke up and walked to a granjaria that I had intended to go to the day before, but that was closed in the afternoon. I had a really yummy xocolata picant (a spicy chocolate drink!) and this cheese-tomato sandwich thing. very scrummy!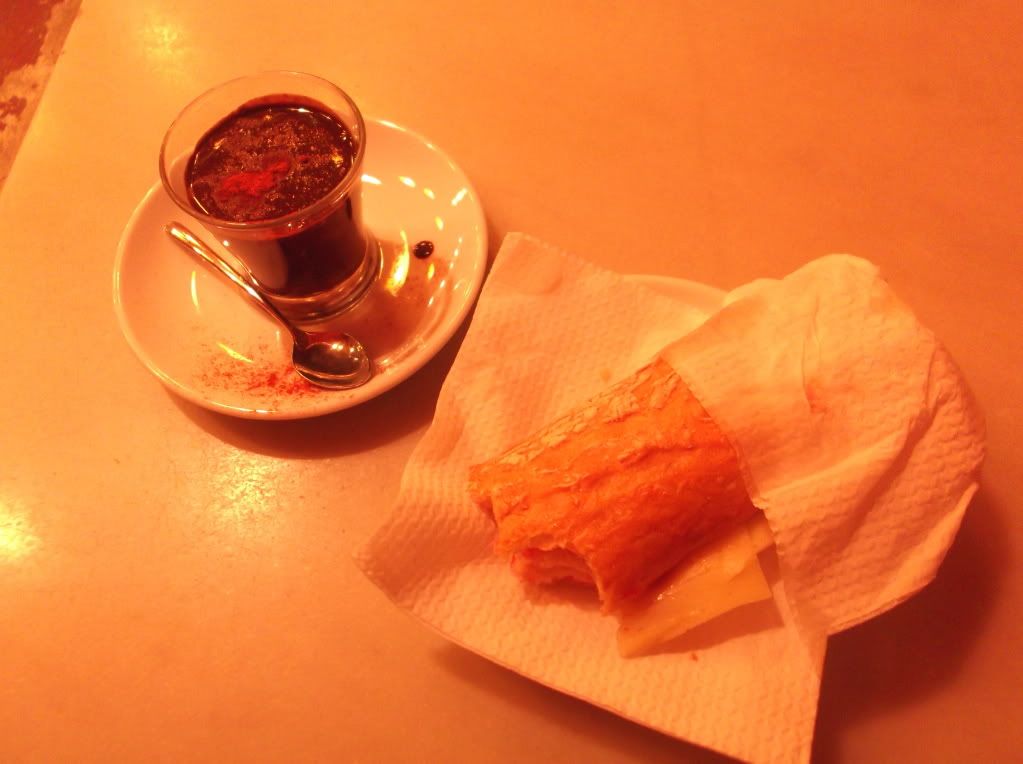 next up I walked to the museu de xocolata - a whole museum dedicated to chocolate! one of the rooms was so perfumed with chocolate, I wish my home smelled like that! it was heavenly!
lots of sculptures made entirely out of chocolate!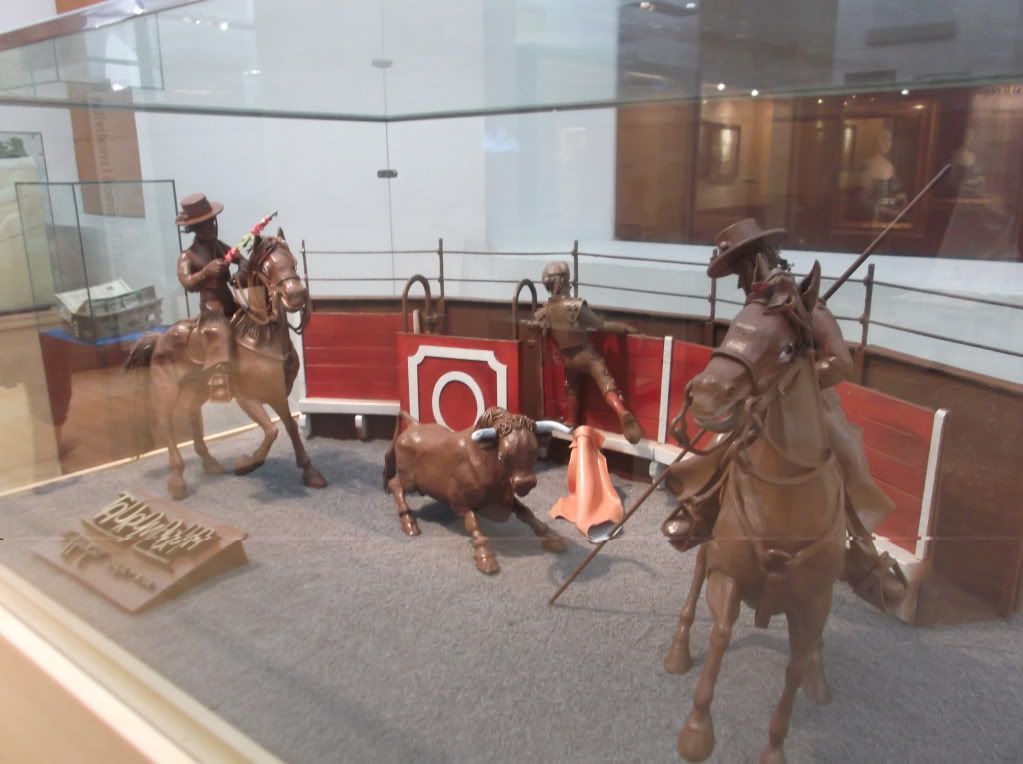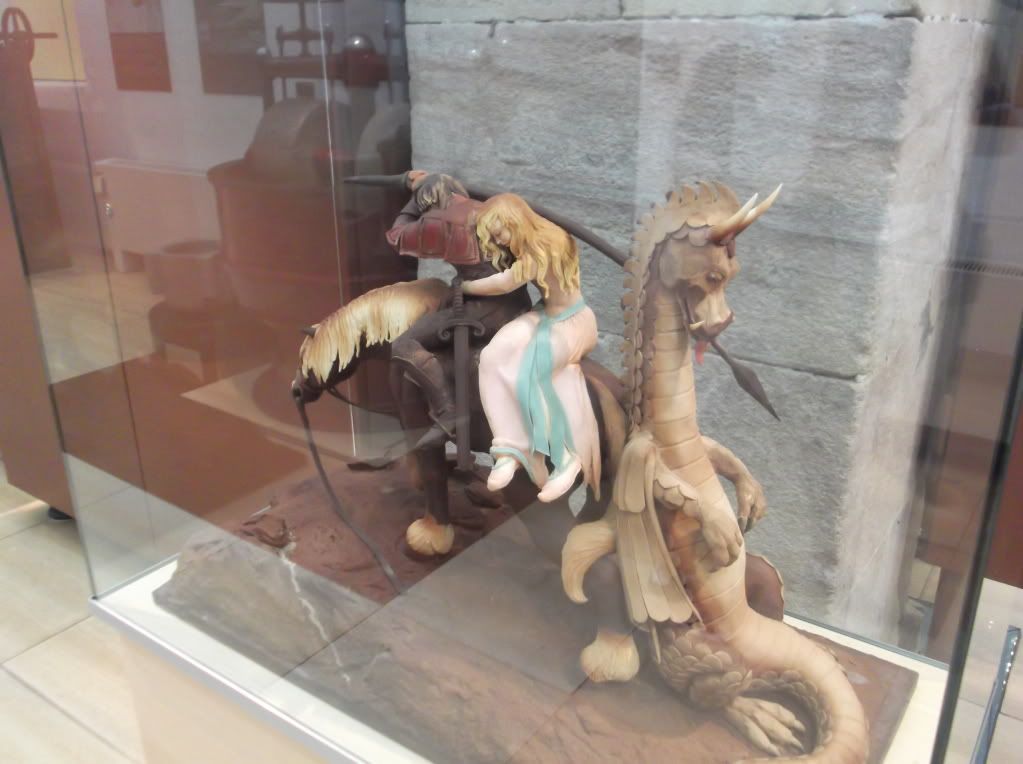 some cool very spanish-looking flats

from there I walked/metro'd up to casa batllo (yes, another gaudi creation) and stood in admiration for a while. I didn't opt to go in (too expensive / too long a queue) but it was really neat to look at.

from there I walked around the passeig de gracia area and did a bit of shopping (I bought a cute shirt for my sister from el corte ingles.) from there I heade back to drop my stuff at my room and then to have tapas for lunch at a place nearby. I had patatas bravas (spicy potatoes) and pimiento del padron (grilled, mild green peppers.) I let the waiter pick my drink (MISTAKE!!!) and ended up with this really weird nasty soda that smelled and tasted of sick. I literally had to plug my nose and chug it down so as not to offend the guy. being honest, the potatoes were a let down too - plain potatoes with some marie-rose sauce on the side! the peppers were alright, but they were so salty I could only finish half of them. this hasn't put me off of tapas forever - I think I just had bad luck with this place.



placa de catalunya




legend has it that if you drink from this fountain you will become enamored with the city and return to barcelona again.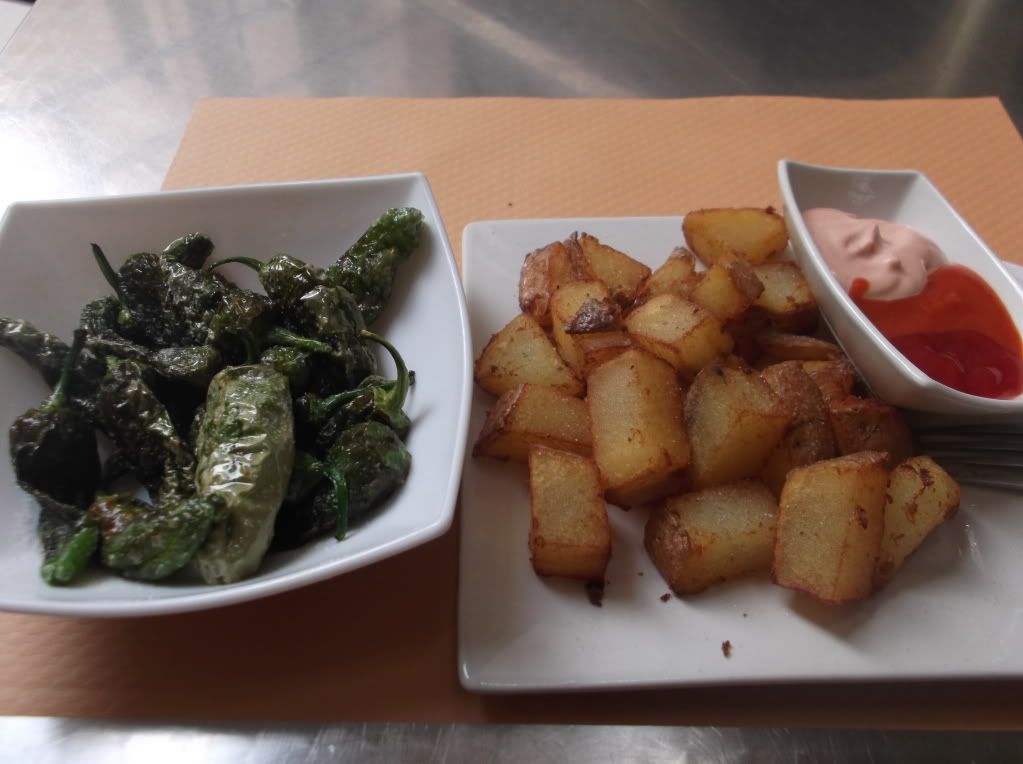 I decided to have a quick stop into la boqueria to get an afternoon snack - I ended up wandering around again (I quite like food markets!) and I got some fruit and some delicious fresh coconut juice. SO GOOD! (ok, I bought two of them..)


so many creatures for sale!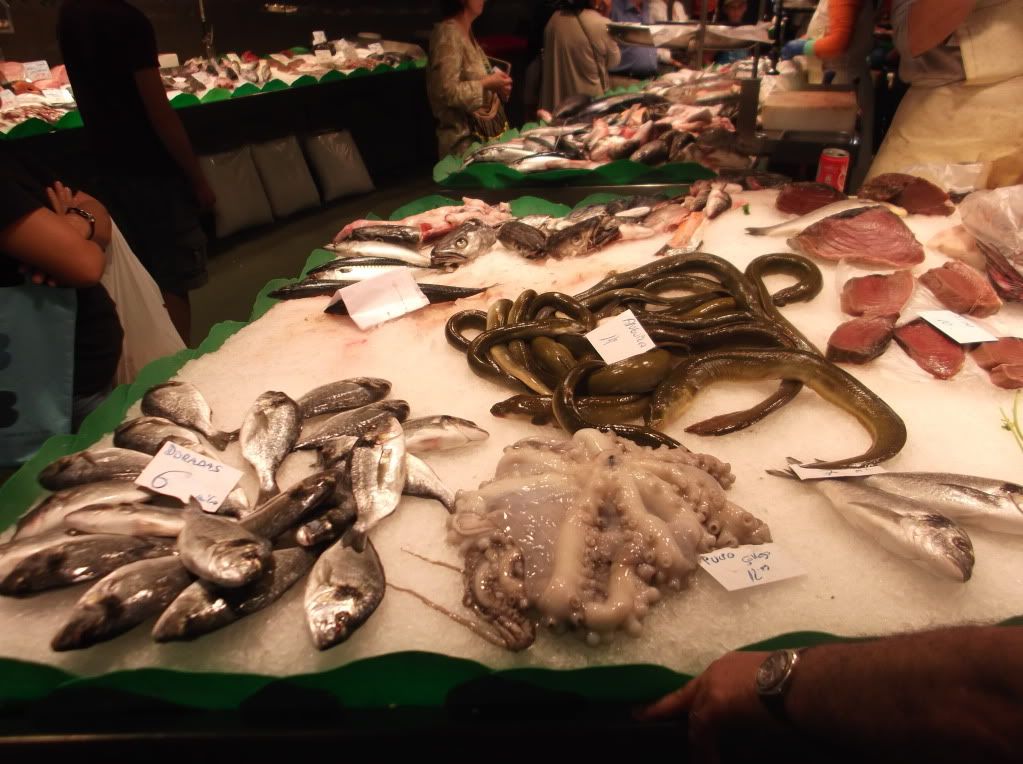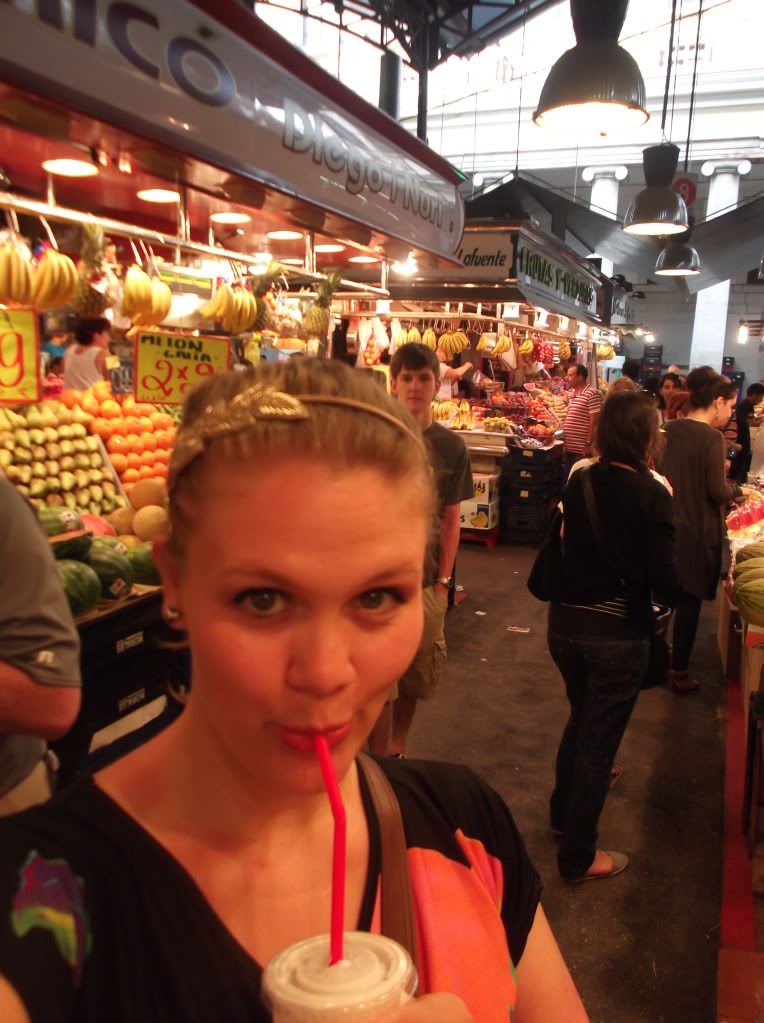 from there I decided to check out la pedrera - a really kooky apartment building (built by gaudi) with this bizarre architecture up on the roof. I didn't really know what to expect so when the door opened at the roof level I was blown away! it was actually really cool! there were massive sculpture type things that were stylised air vents and chimneys..it was like stepping into an alternate universe!
from the ground floor, looking up




the roof!!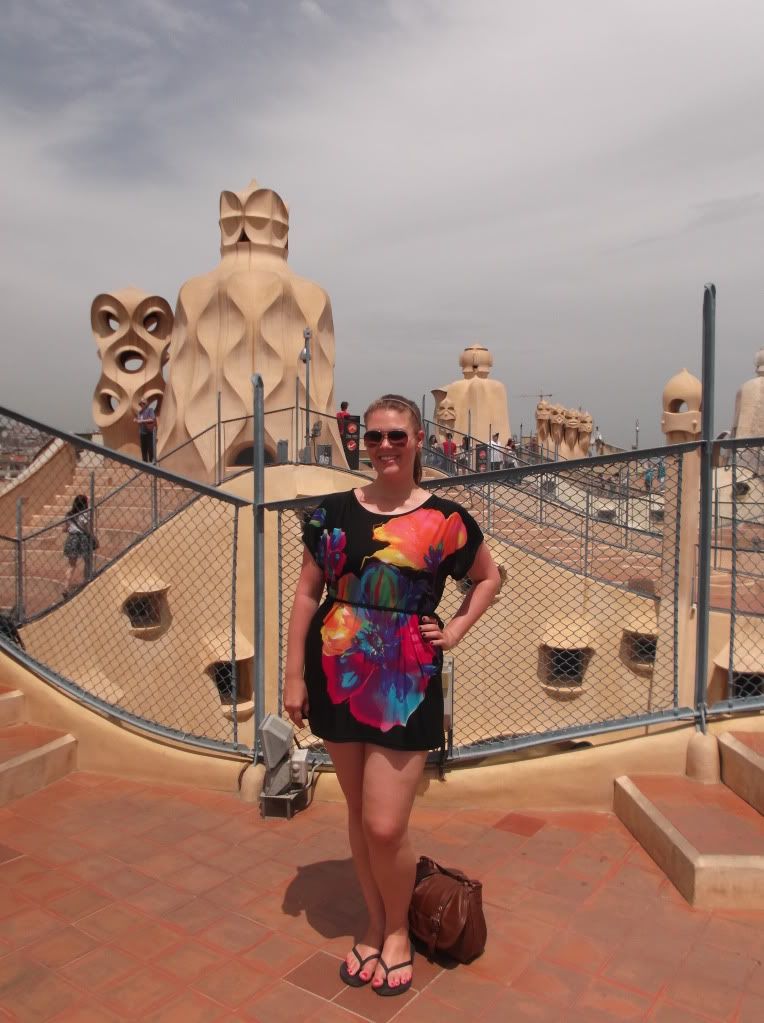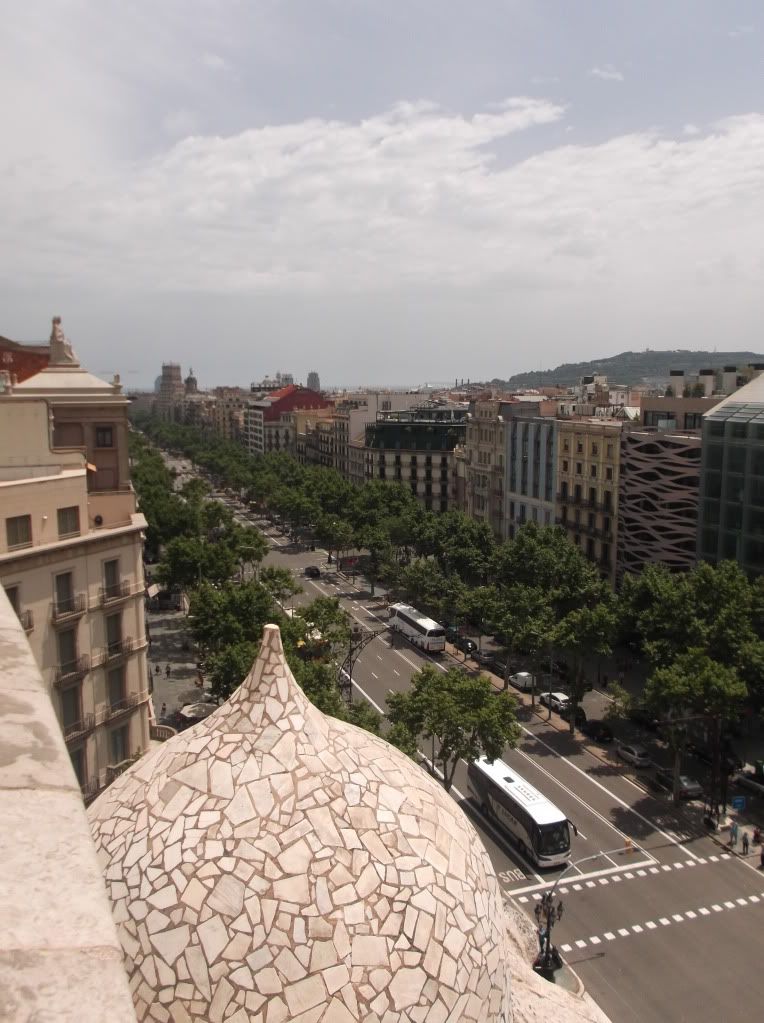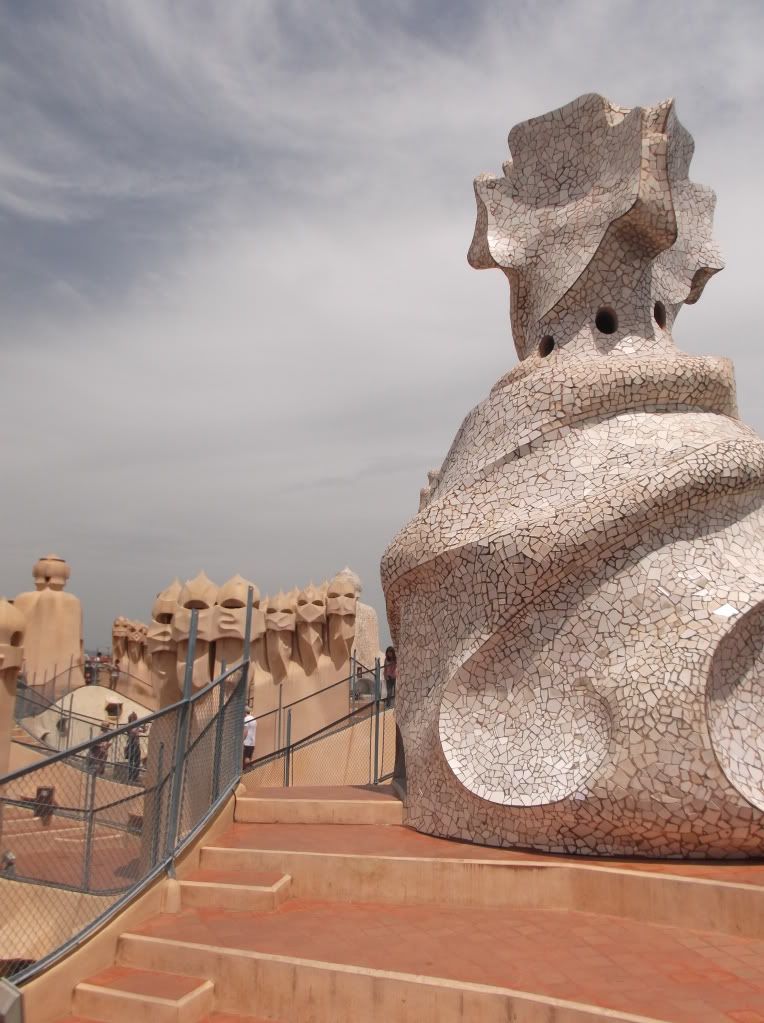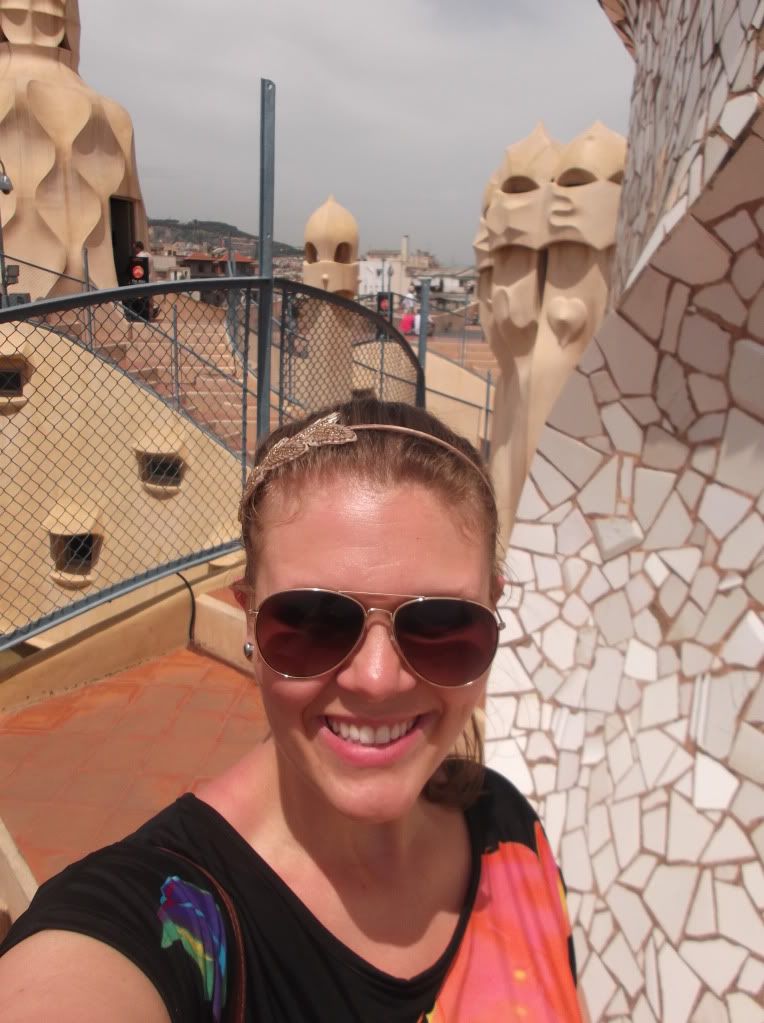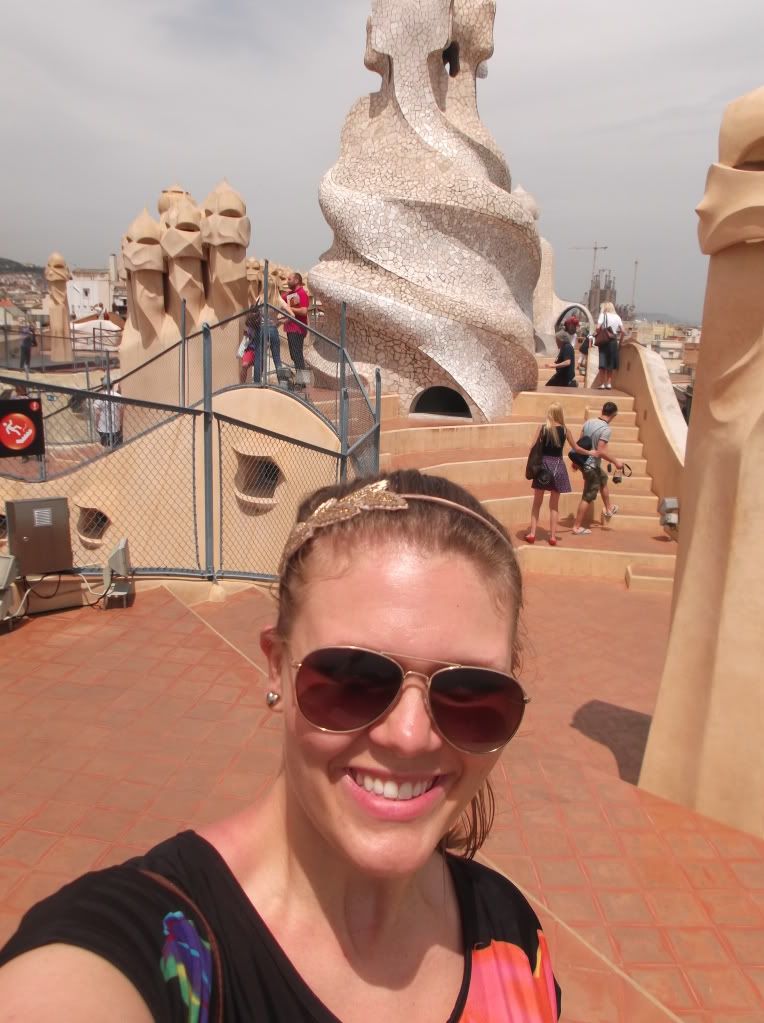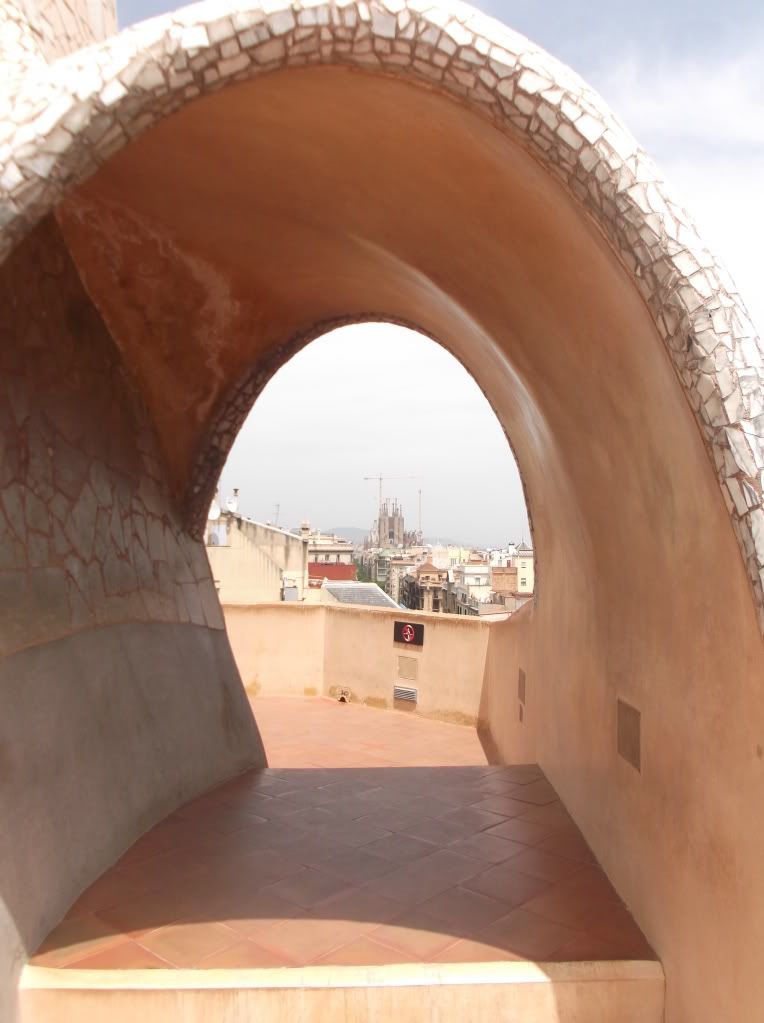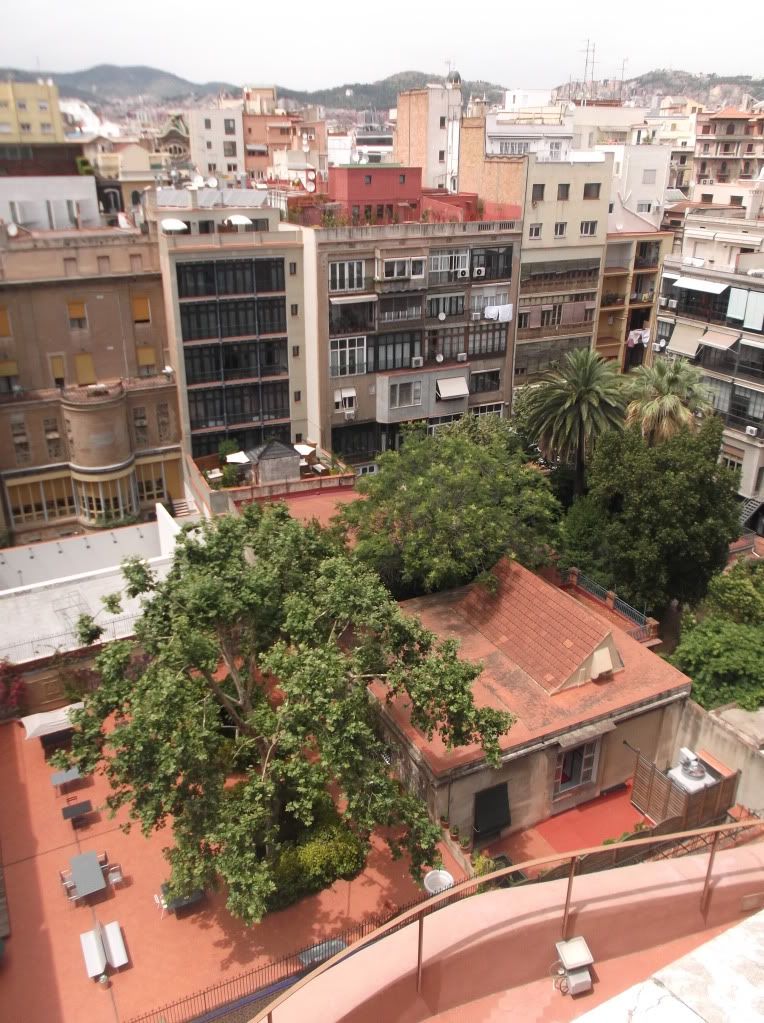 in the "attic"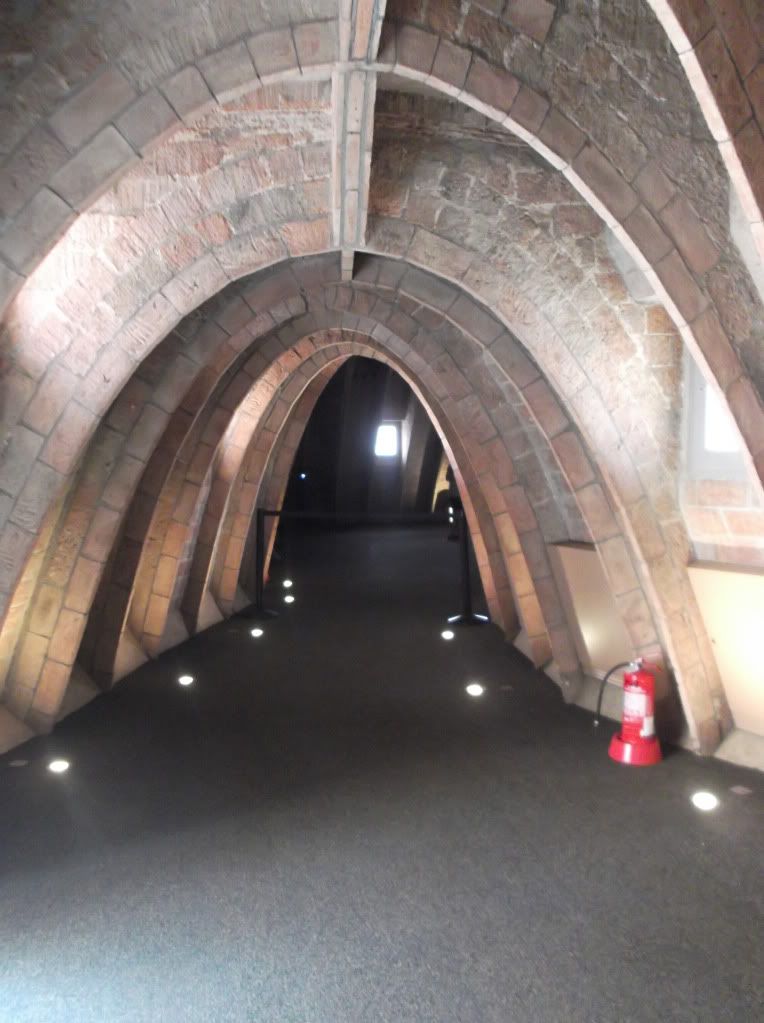 the apartment, kind of like a walk-through museum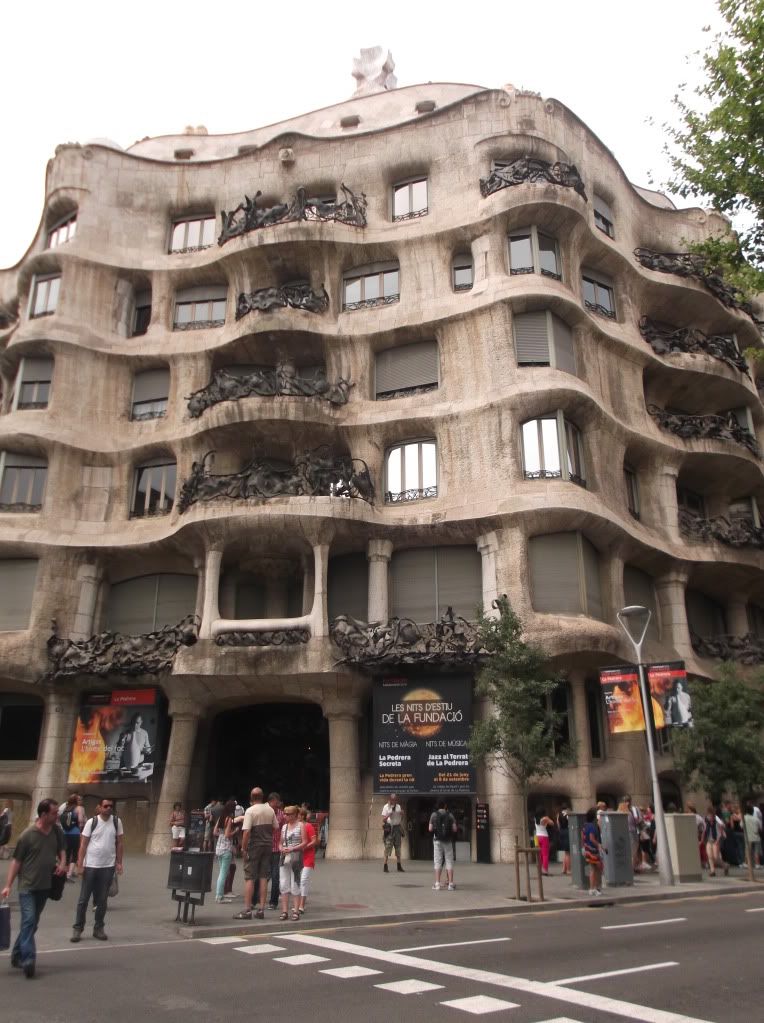 after la pedrera I made my way over to the ciutadella park again. I found my way to the fountain and had a coffee (and 1.5L of water..), I laid out under a palm tree for a while and just relaxed. later I explored the rest of ciutadella park - I saw the parliament and some other buildings and a big greenhouse.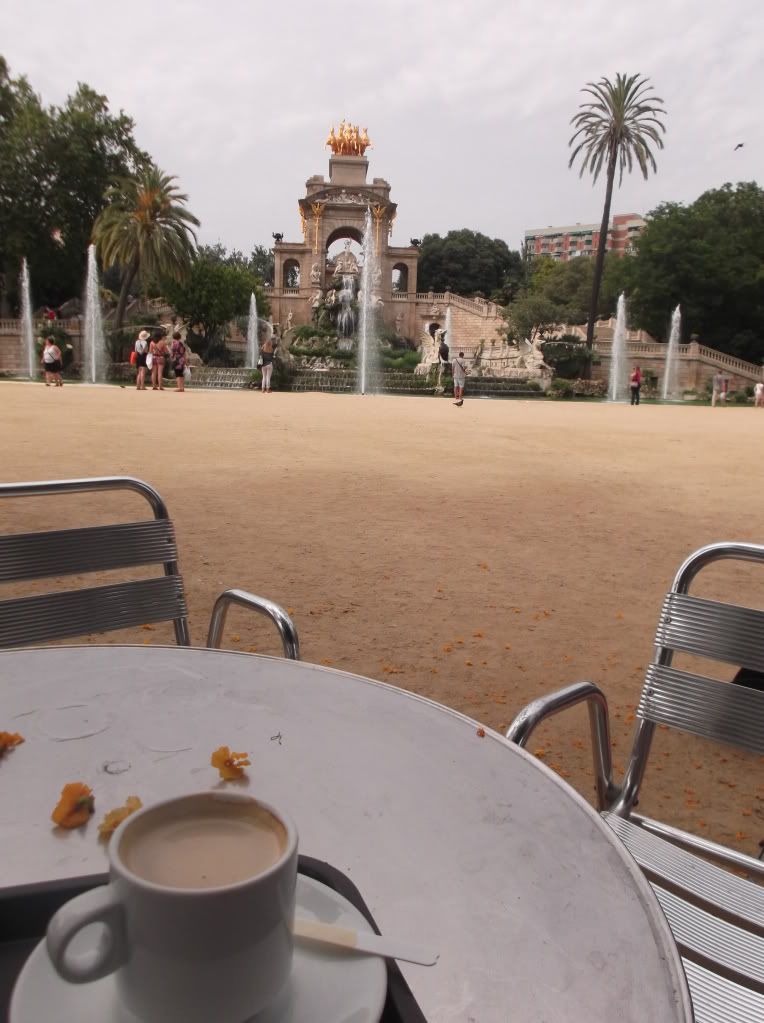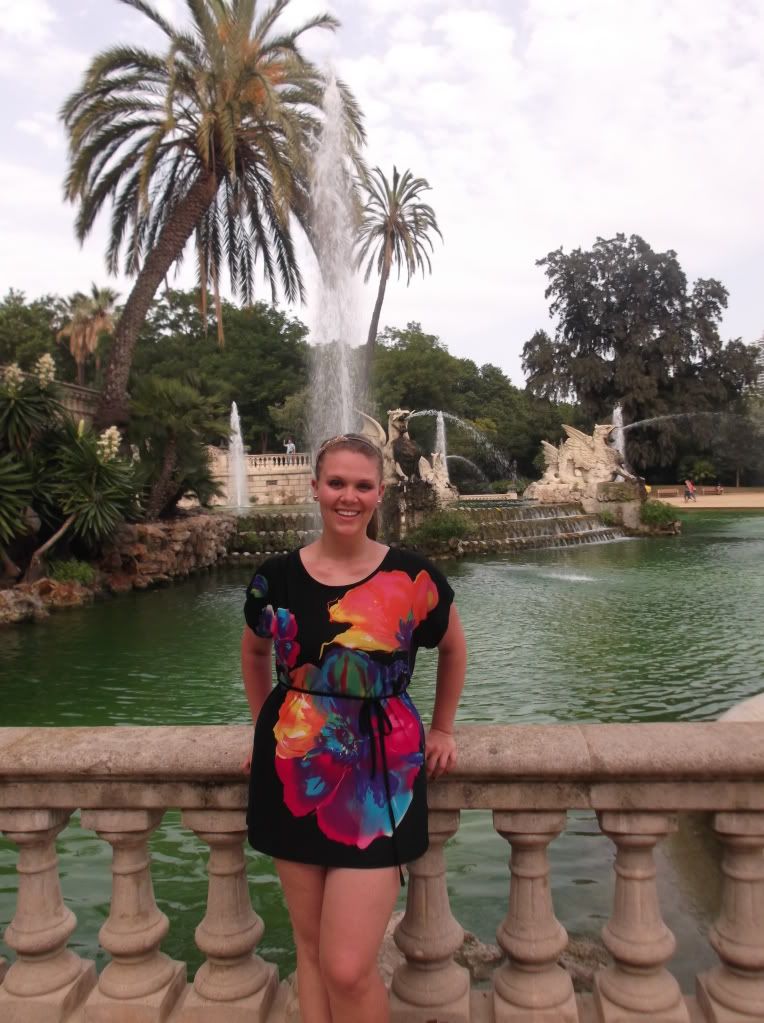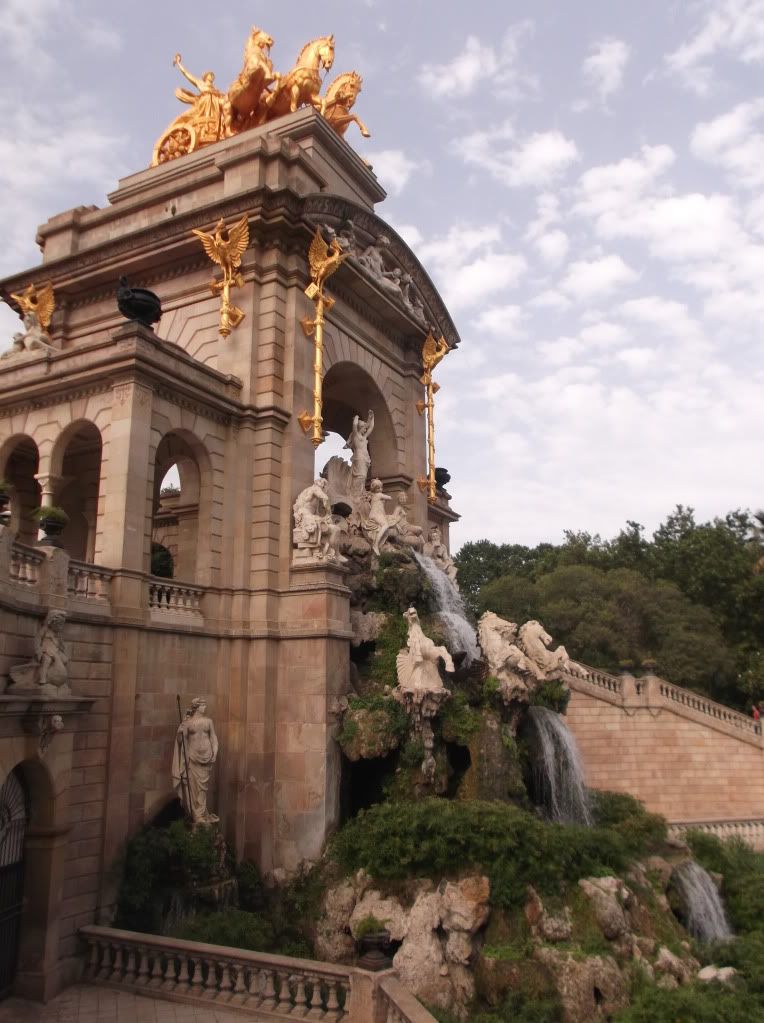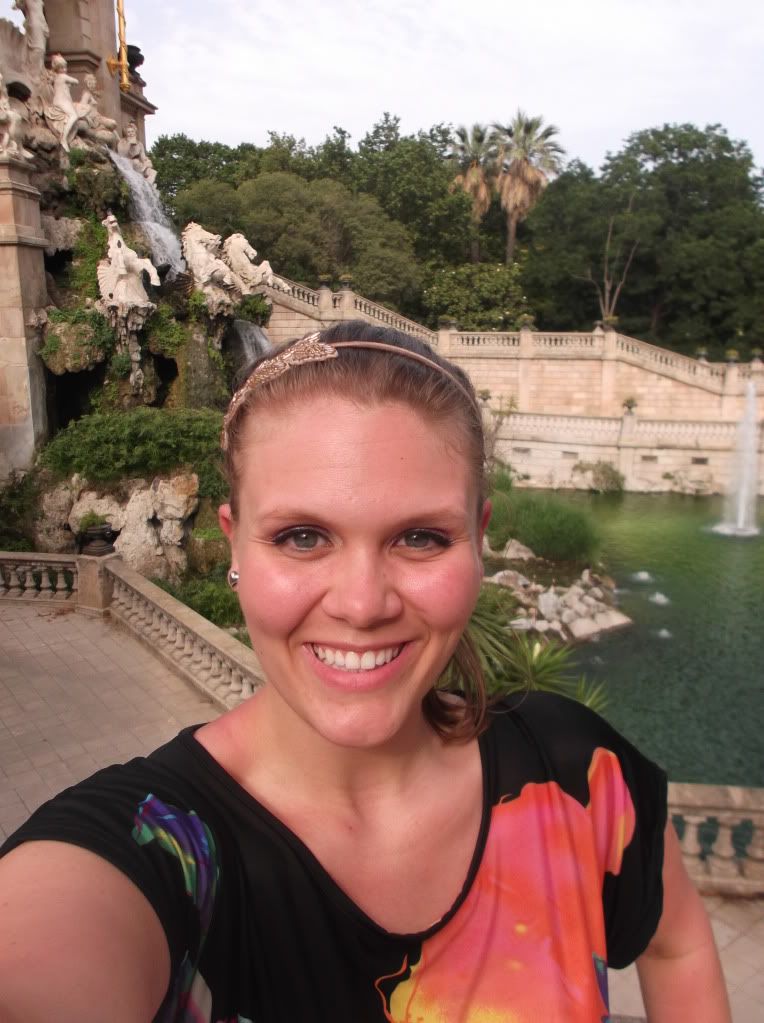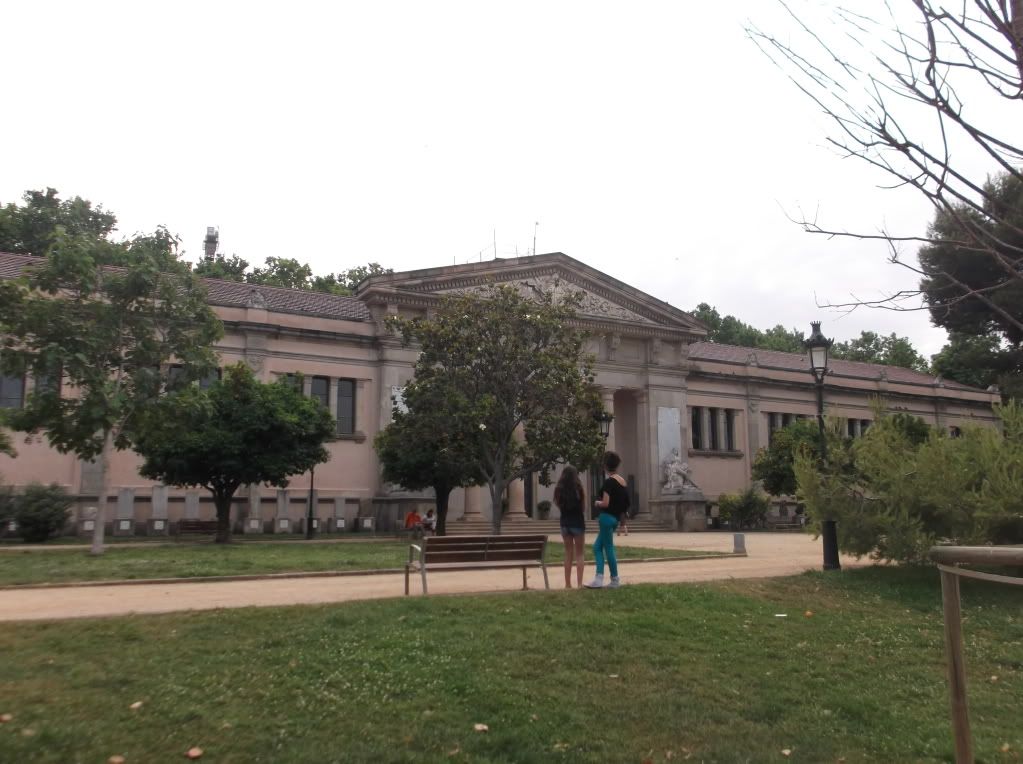 from there I just walked around, enjoying my last night in barcelona. I happened upon the santa maria del mar cathedral - the most beautiful cathedral I have ever been inside. it was so spacious inside - massive vaulted ceilings and not too much clutter like I've seen in many other churches - just beautiful. I sat inside and admired it for a while. afterwards I just walked around until late in the evening and then called it a night!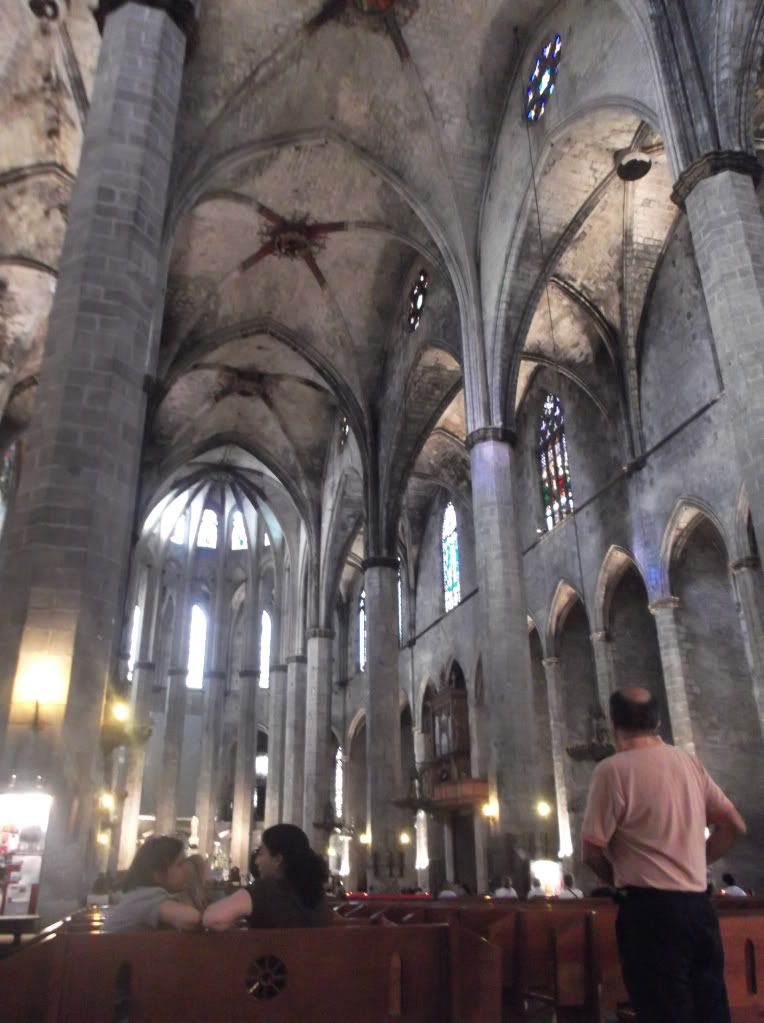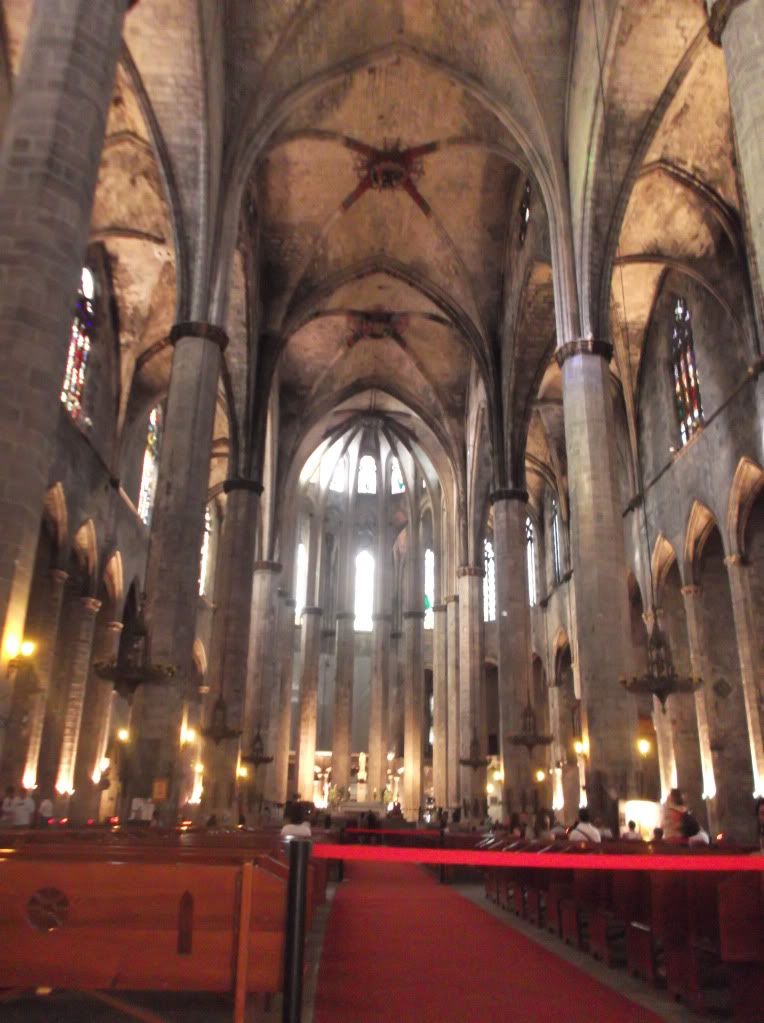 the letters spell "barcino" - the roman name for barcelona




the roof of a market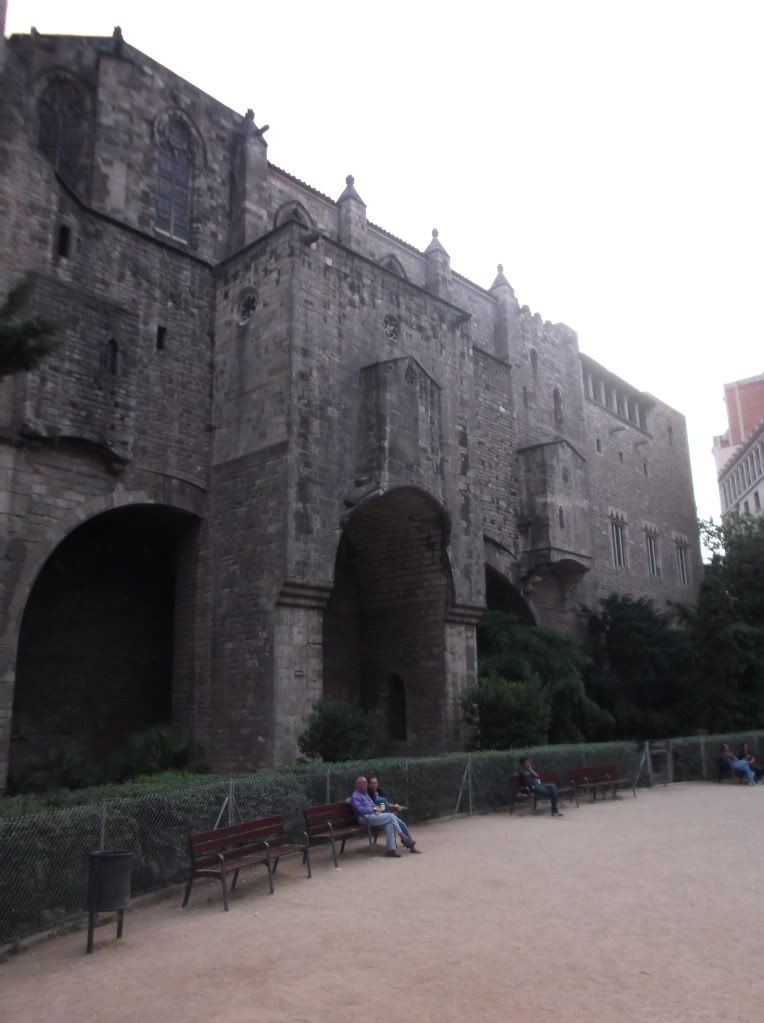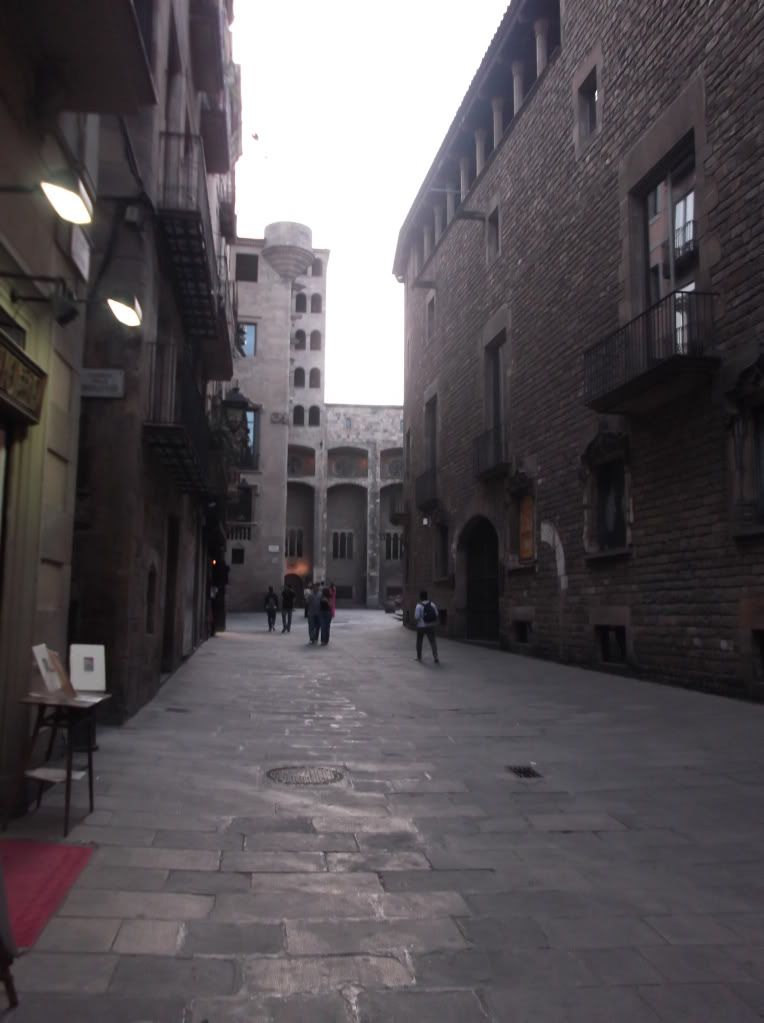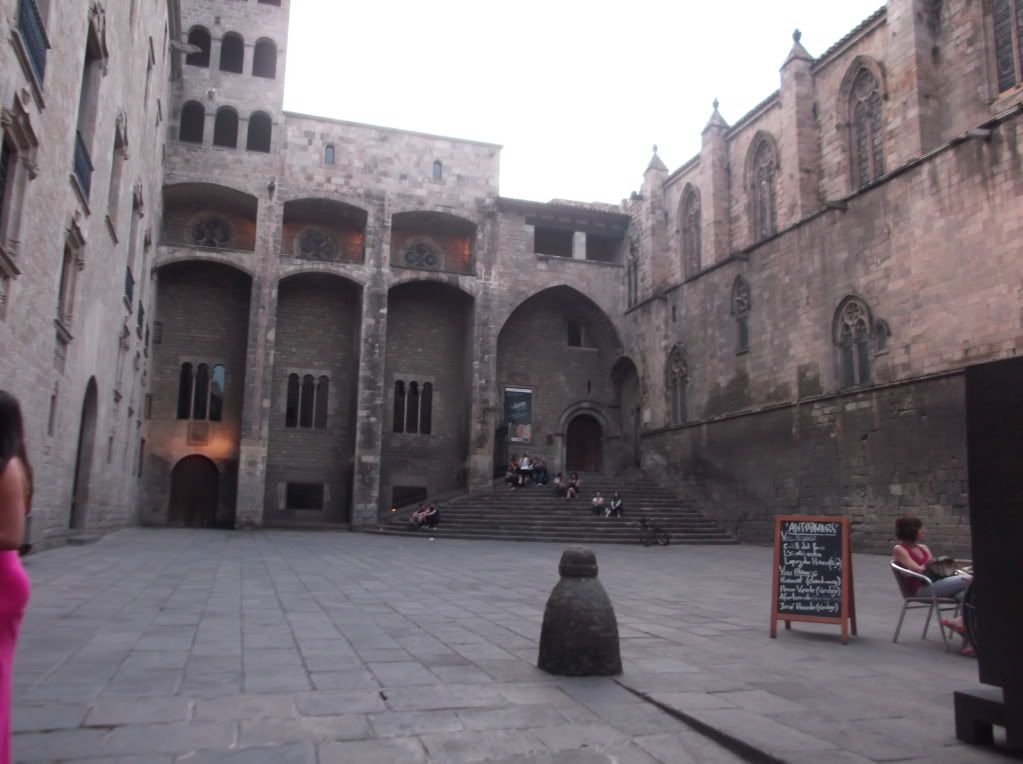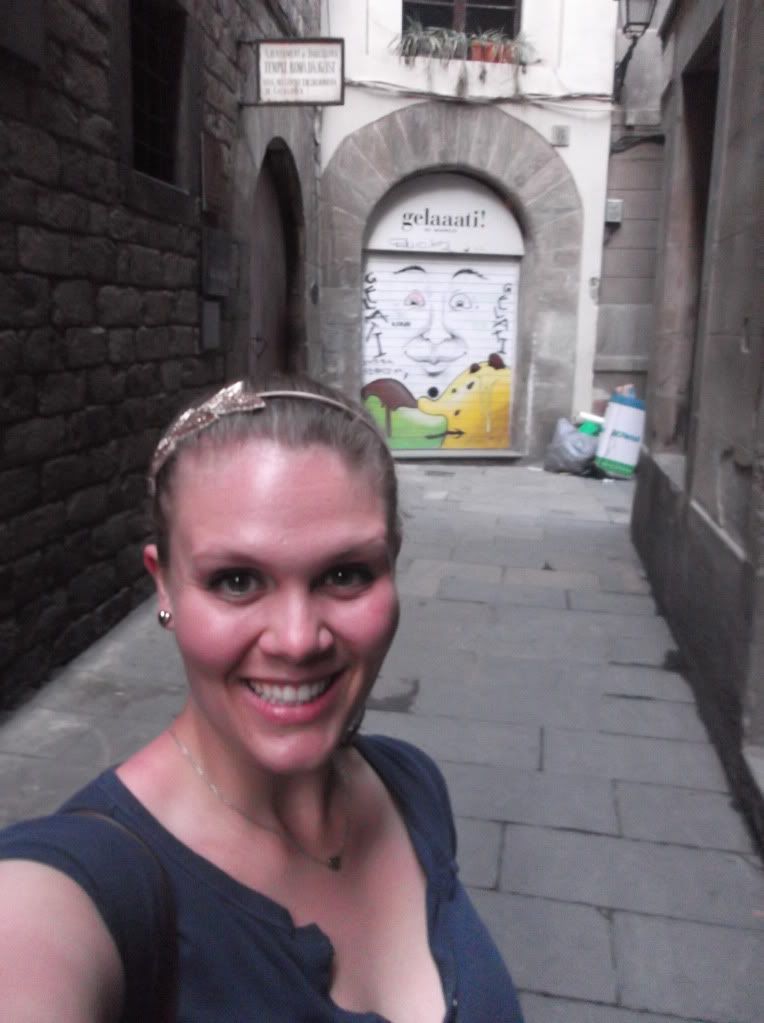 george orwell square - there were kids playing out here til after 10 at night!




placa del rei

I went back to my hotel and packed my things and got ready for my early start the next day. I really liked barcelona - the city had a really cool vibe to it. my favourite was probably the gothic quarter - it was really old and beautiful, with LOADS of little streets (what north americans would probably classify as "alleys" were proper streets!) lovely city, I'd definitely return, I really enjoyed it.