ahh, bank holiday weekends. they're probably my favourite kind of weekend. I like them even more when our fair queen gives us even more days off, as she graciously did this past week with the combination of the spring bank holiday and the diamond jubilee bank holiday. knowing I'd be getting a couple free days off from work I decided it was time to flee and make a run for the north..
on friday afternoon, straight from work I hopped on a train bound for edinburgh waverly. it's about a five hour journey by train from the midlands up to scotland (I brought along some reading material to keep myself entertained) and I fergus, who happened to be up in edinburgh already for something completely different, met me at the station. we got me checked into my (very small) hotel room and then we went on an accelerated tour of the city. we walked all over the place (in retrospect, this was actually really helpful as it gave me my bearings a bit.) after our walk about we went for drinks at this cool pub called
jekyll and hyde
- a horror-themed pub that had a cool decor going on inside. afterwards, fergus left for where he was staying and I headed back to my room for an early night in so I could be bright-eyed and bushy-tailed first thing saturday morning.
a little adventist church! now out of use, but it was right in the town centre!




arthur's seat!




the unicorn - a symbol for scotland, outside holyroodhouse palace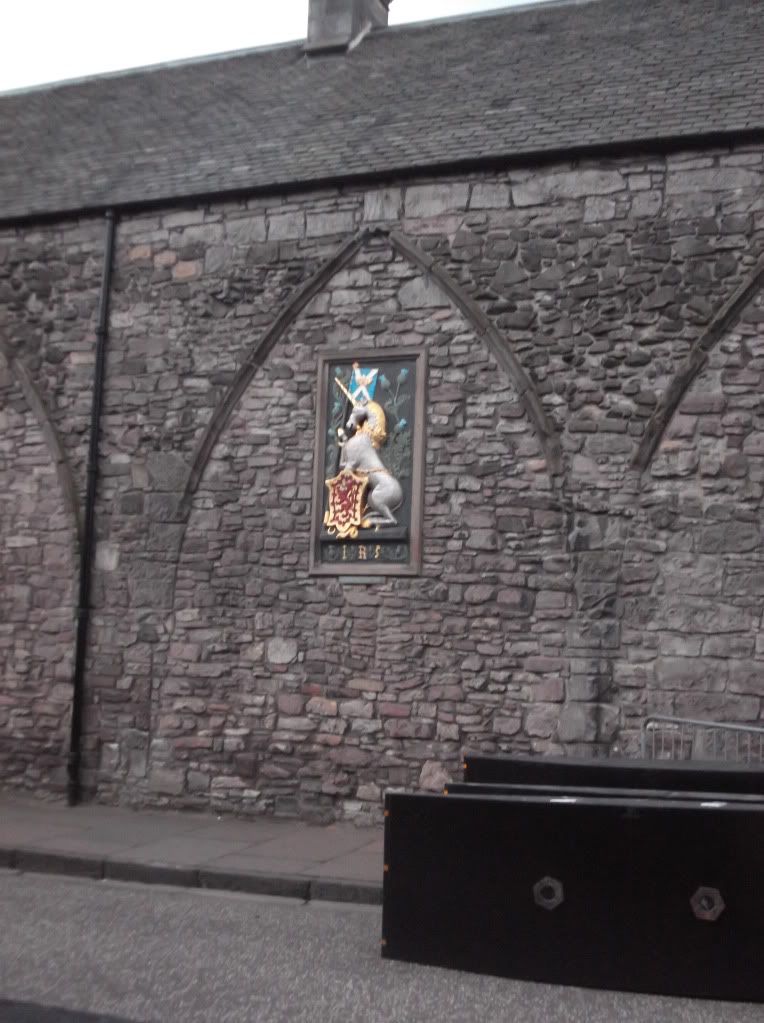 the only traces of bunting / excitement for the jubilee, outside holyroodhouse palace




edinburgh castle by night




my micro-room! did the trick though!


on saturday morning I got up early indeed, walked to a starbucks which was nearby for some breakfast and a quick email check and then headed for edinburgh castle. it was a good thing I got there early because a) it was a saturday and b) it was a saturday on a bank holiday weekend. I exlpored around a bit, watched the 21-gun salute (apparently this happens every day at 1:00PM), watched a marching band play (they played a tune that was familiar to me - I was humming along, unable to place it, and then I realised it was michael buble! a little piece of canada atop a castle in scotland :D)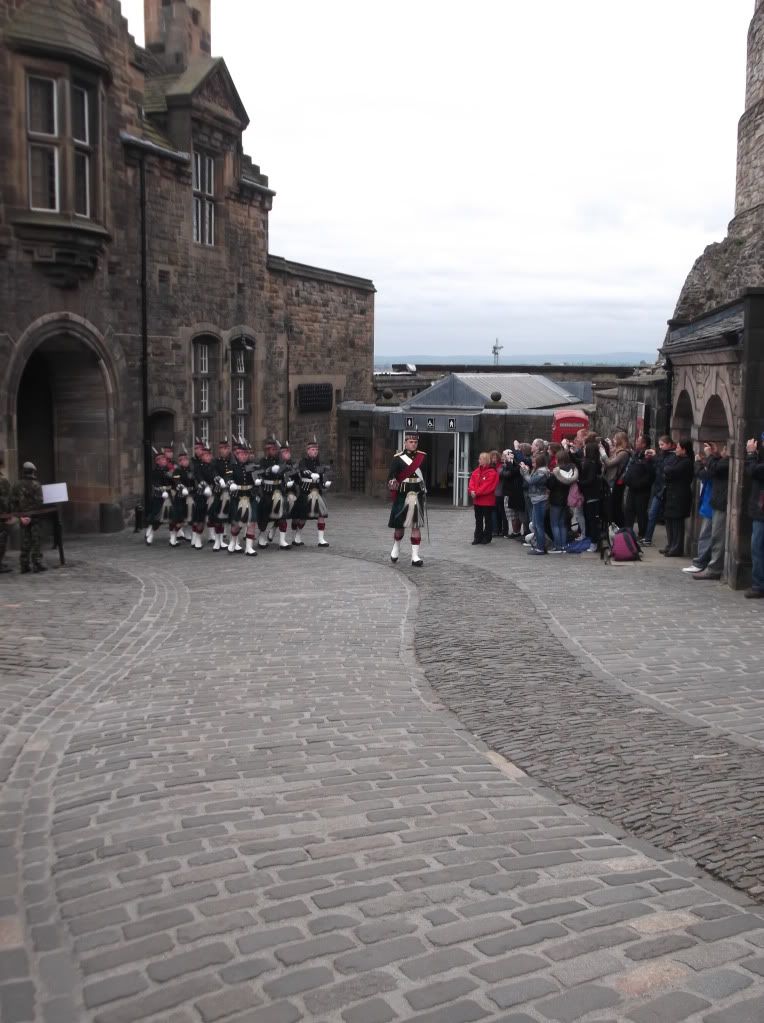 so close!!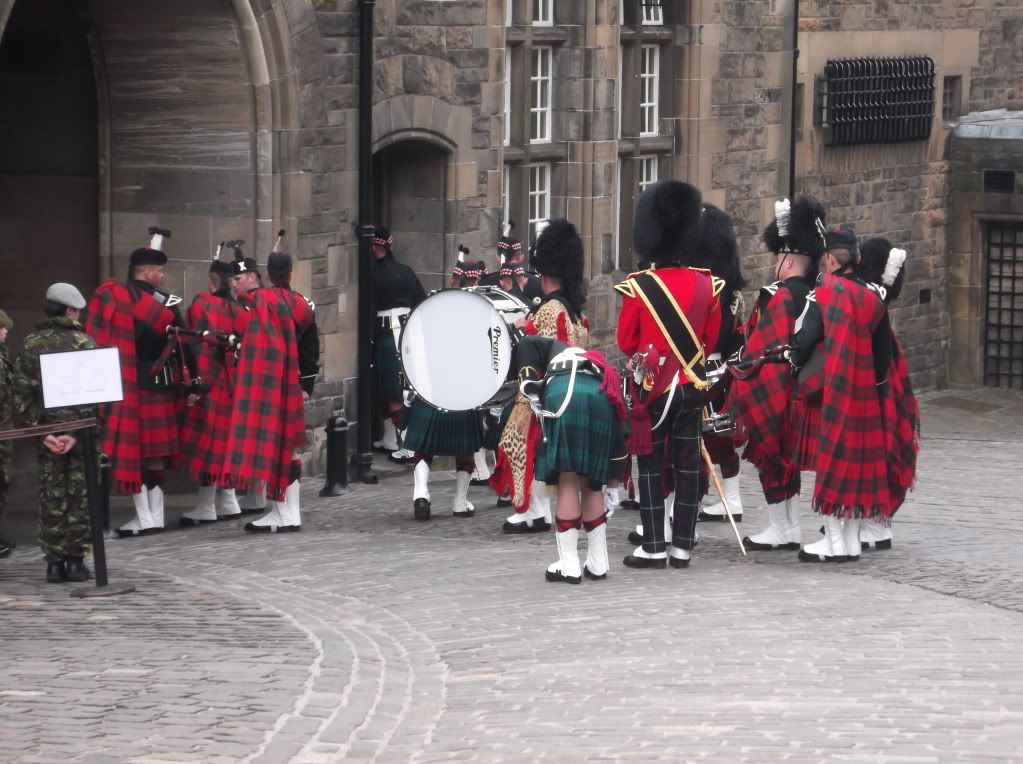 the view from the top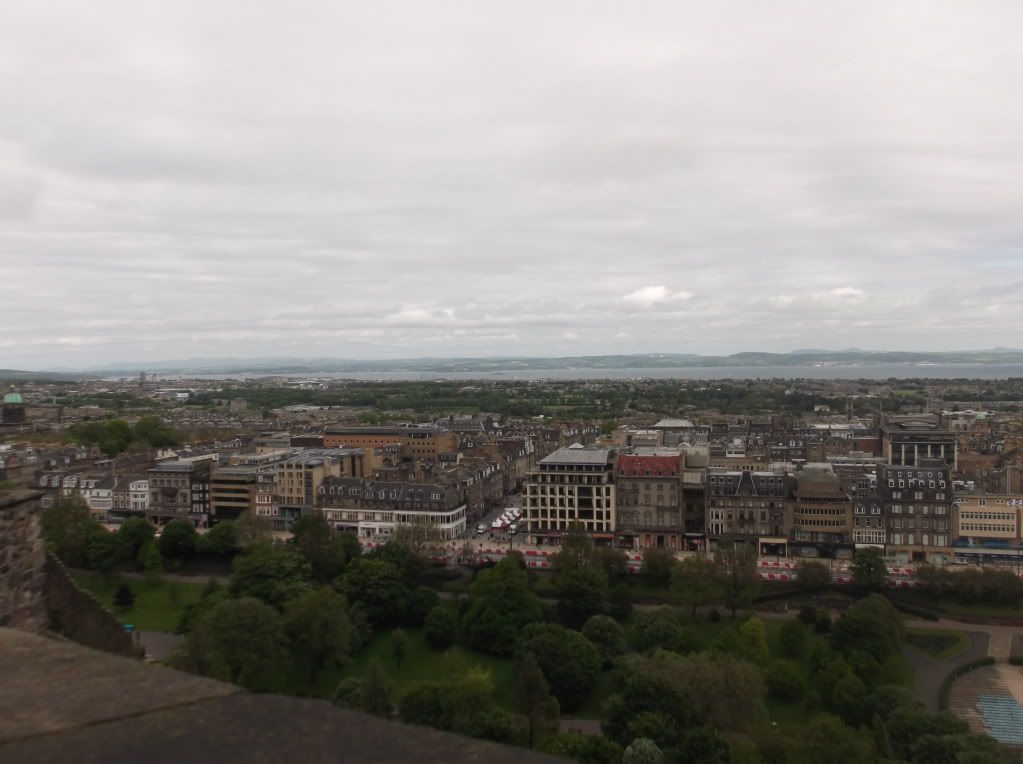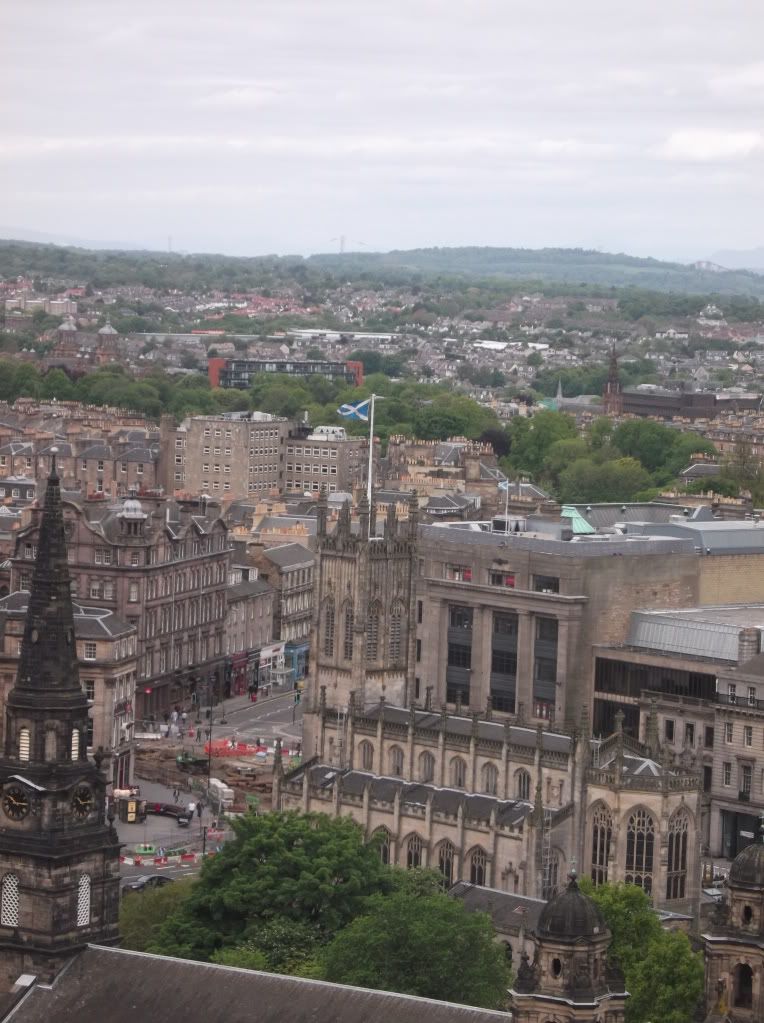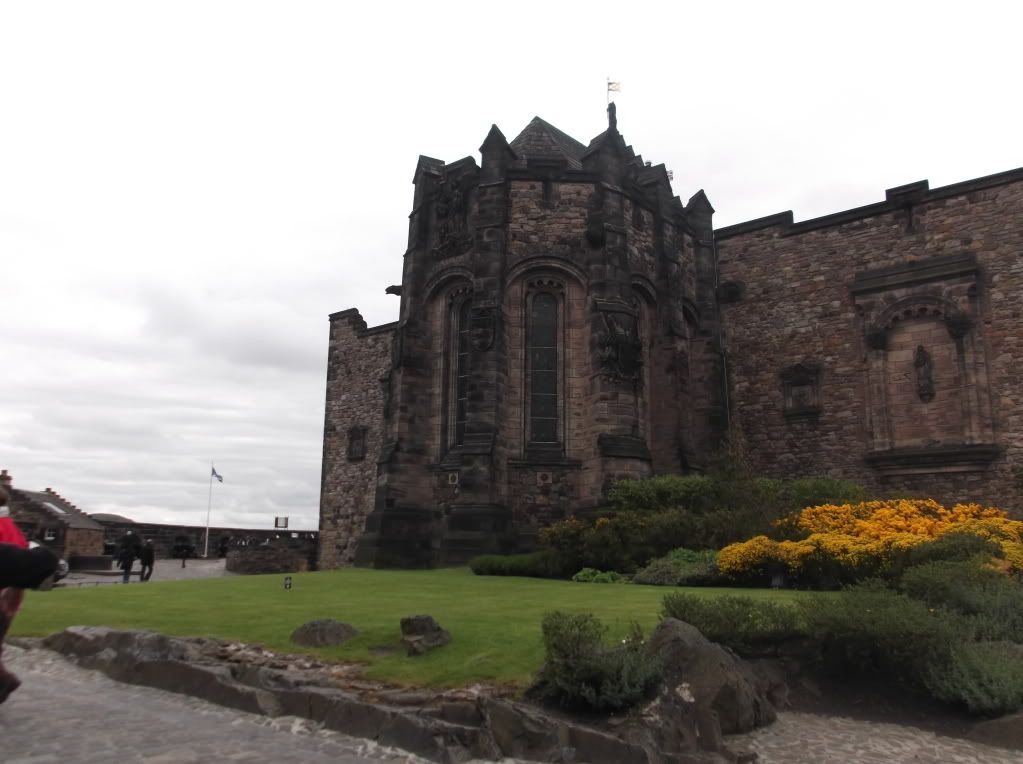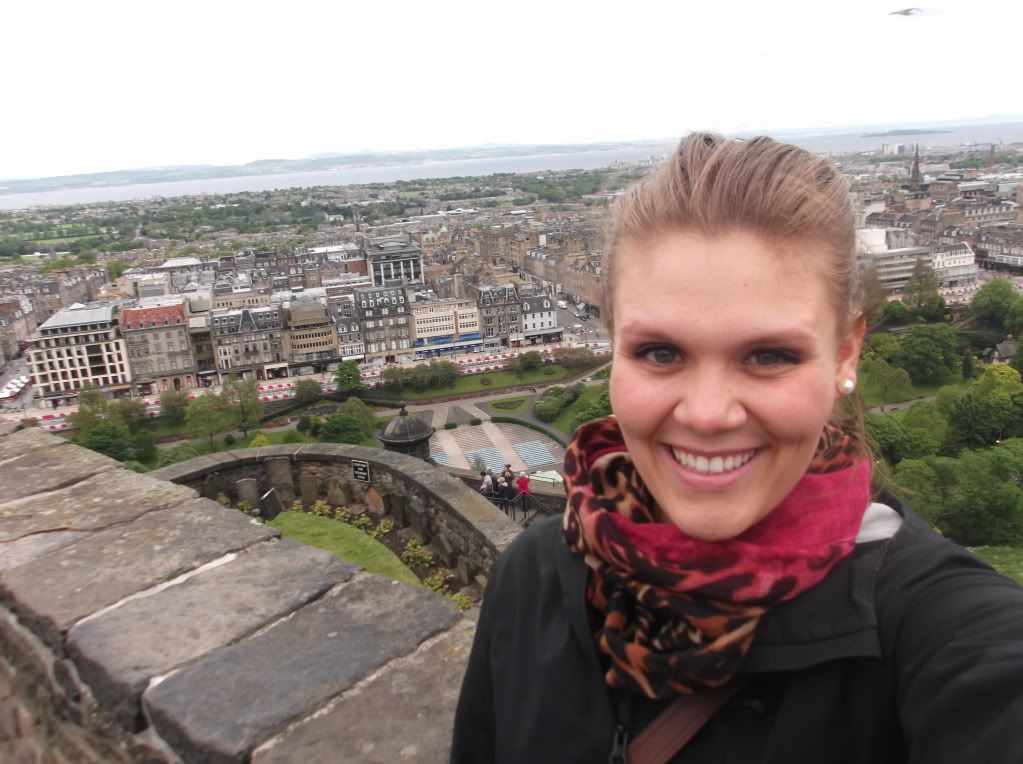 the half moon gunnery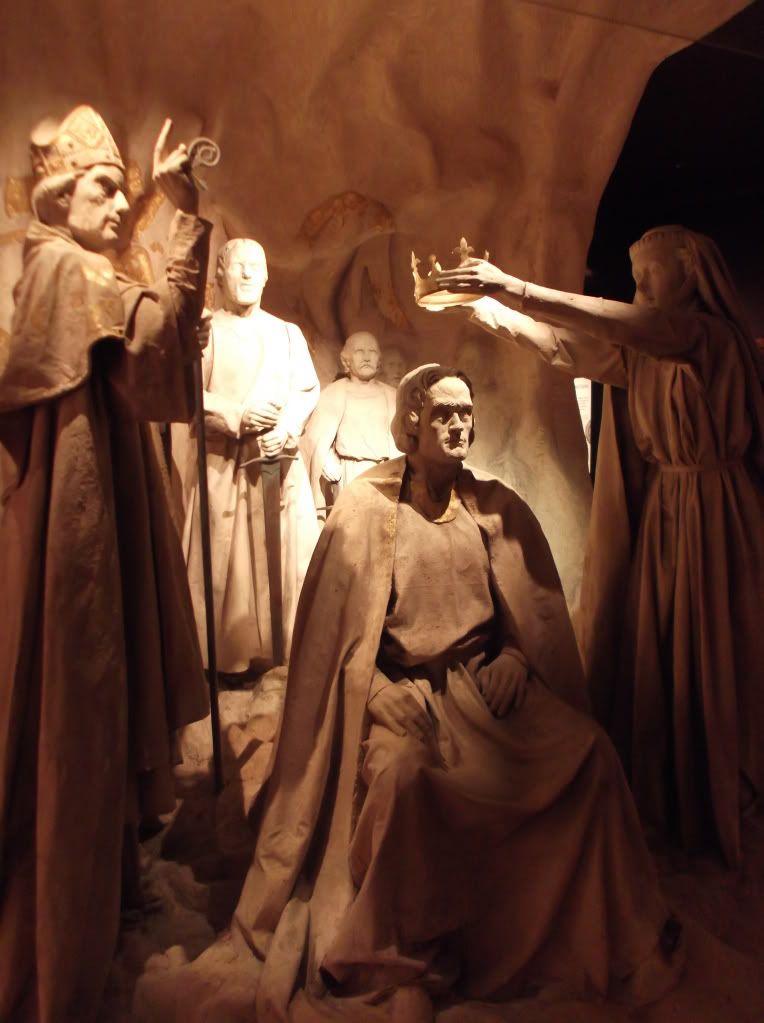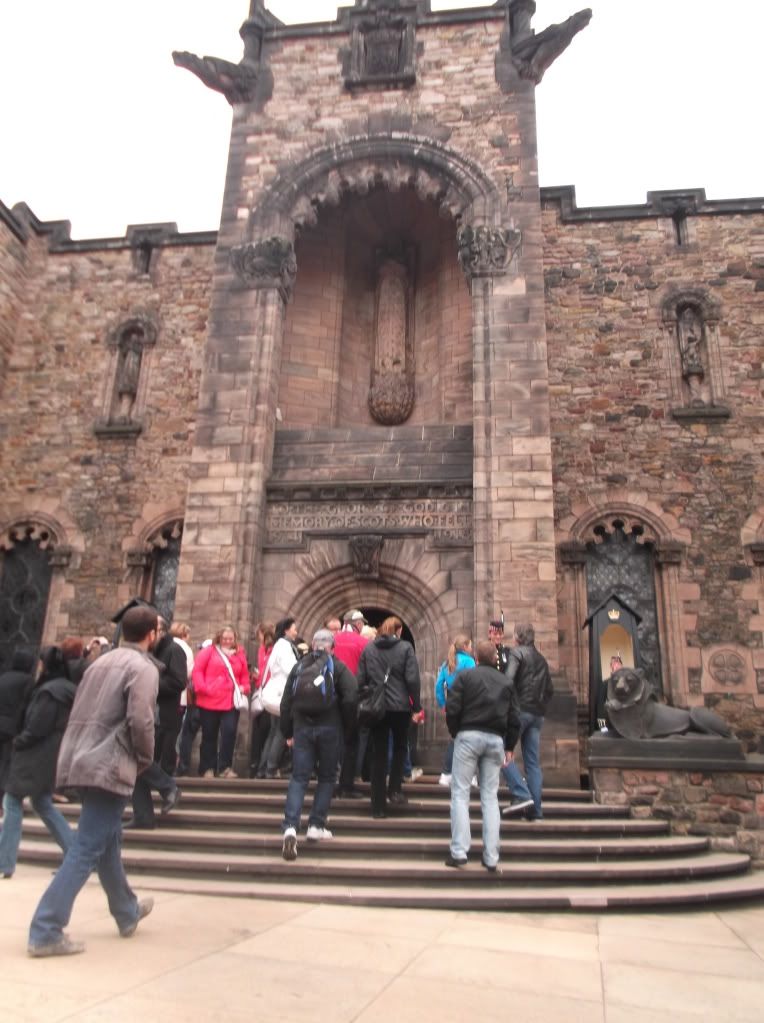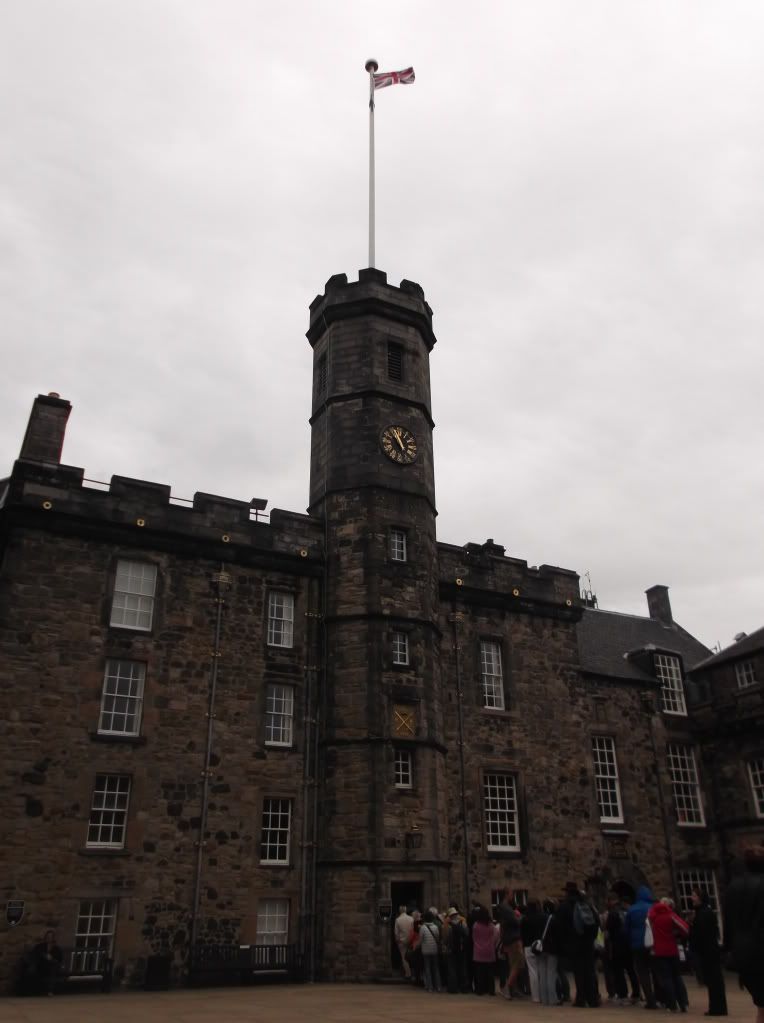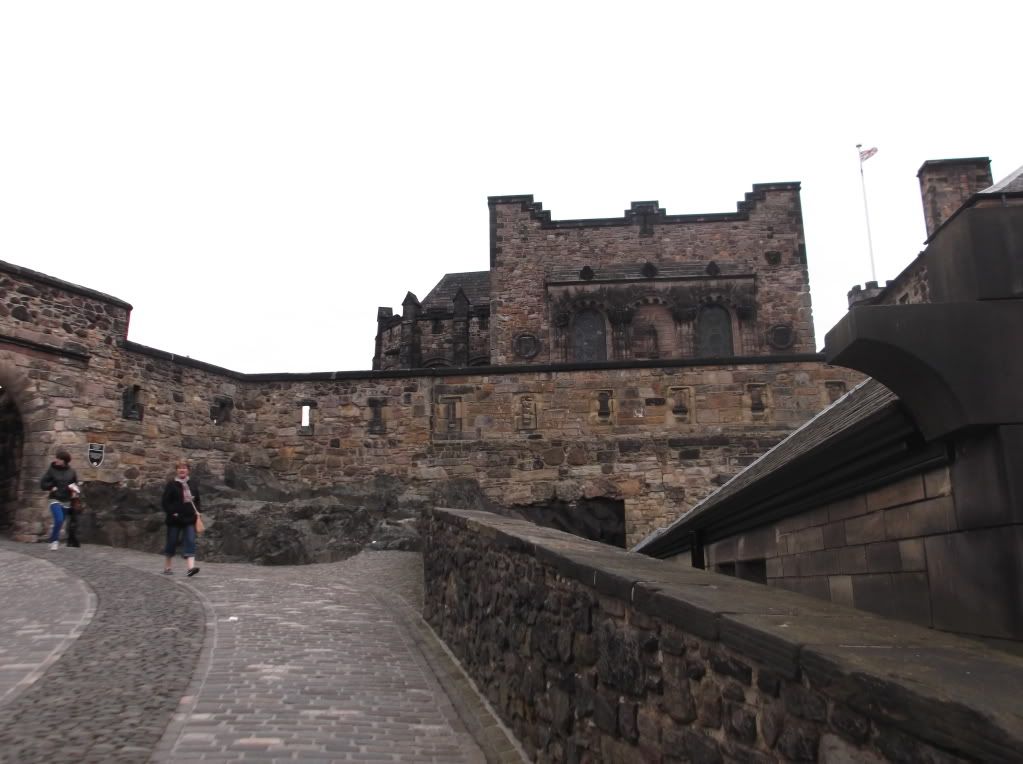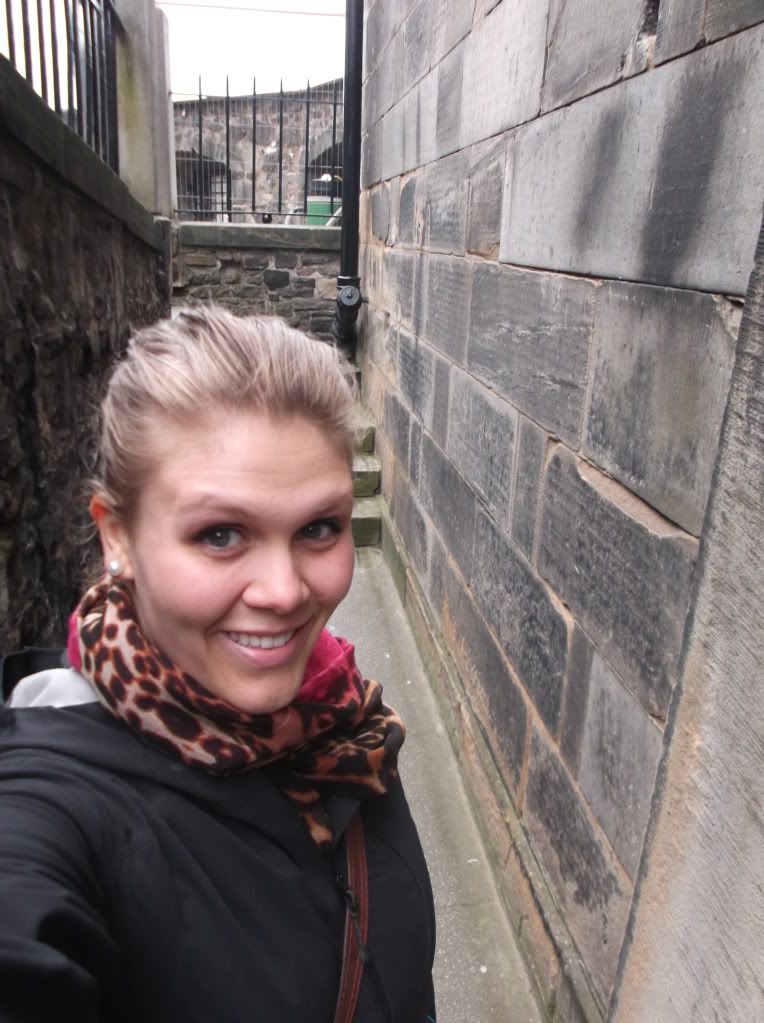 inside the prison




this is bigger than my hotel room! I should have booked in here!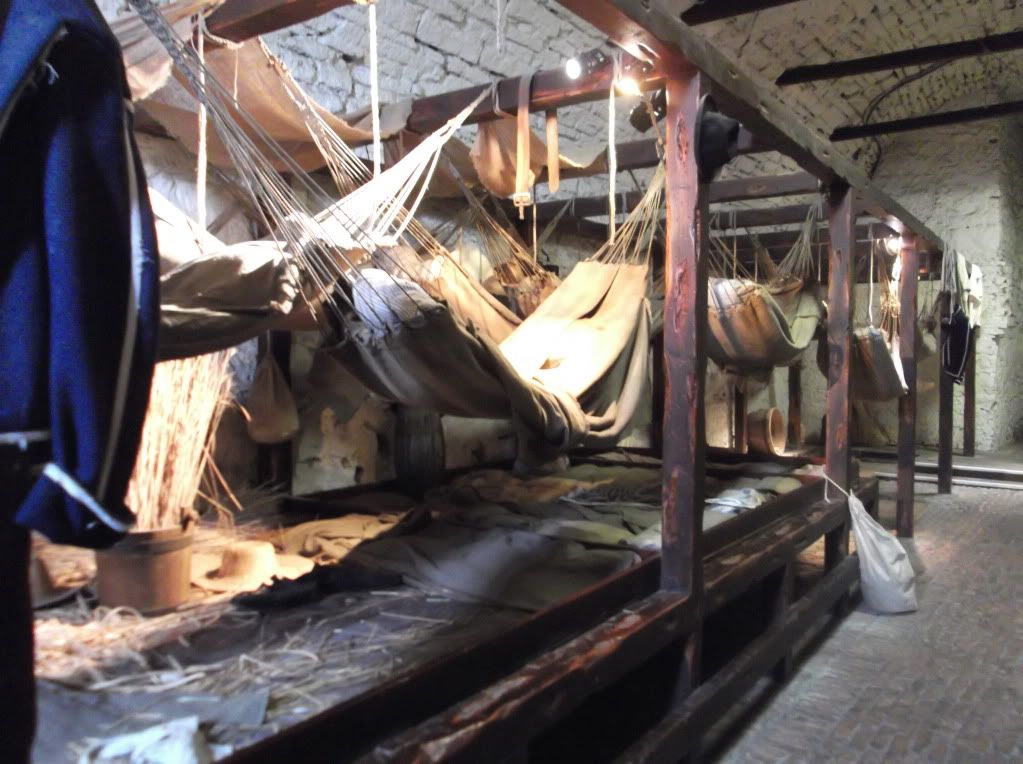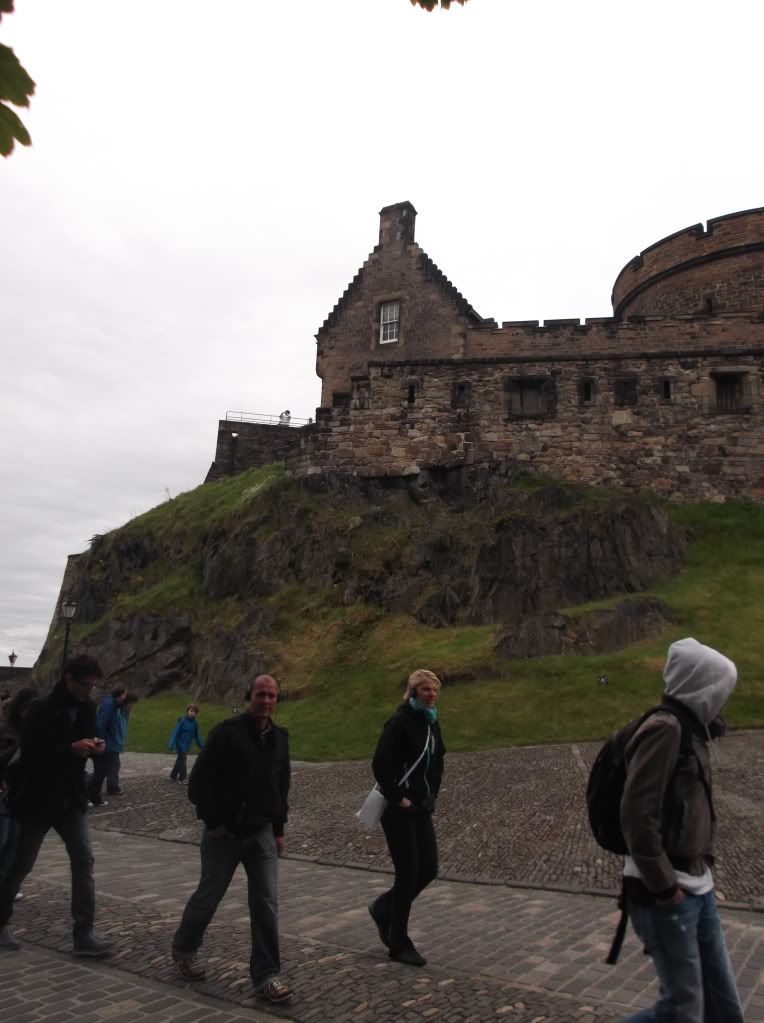 21-gun salute!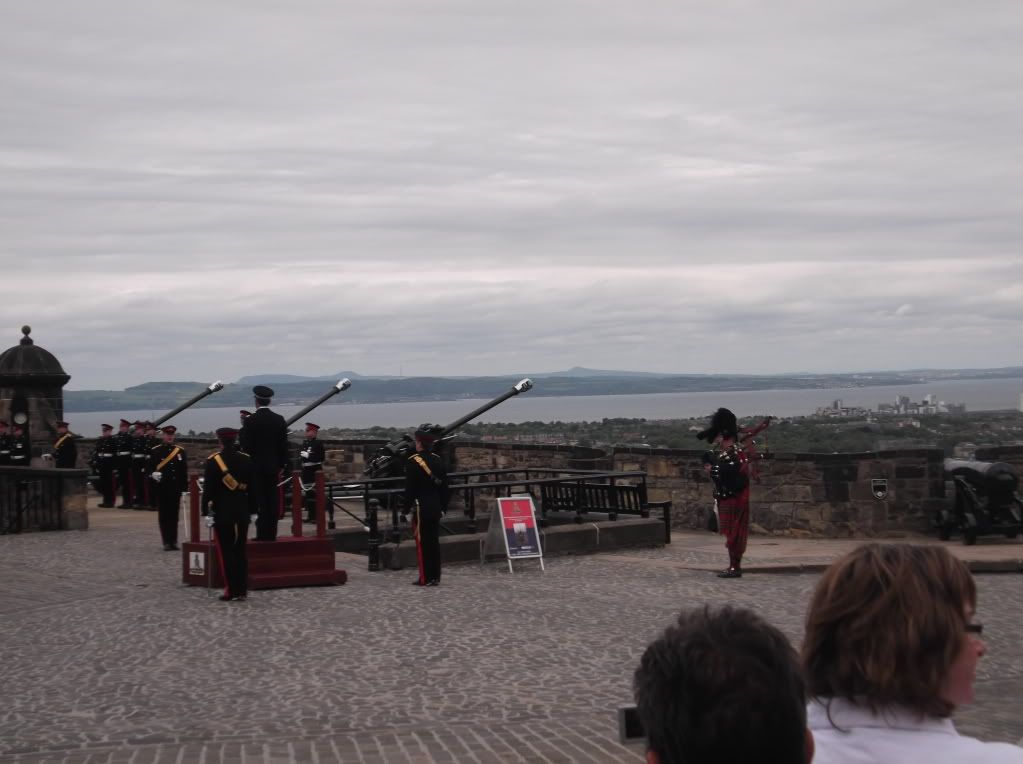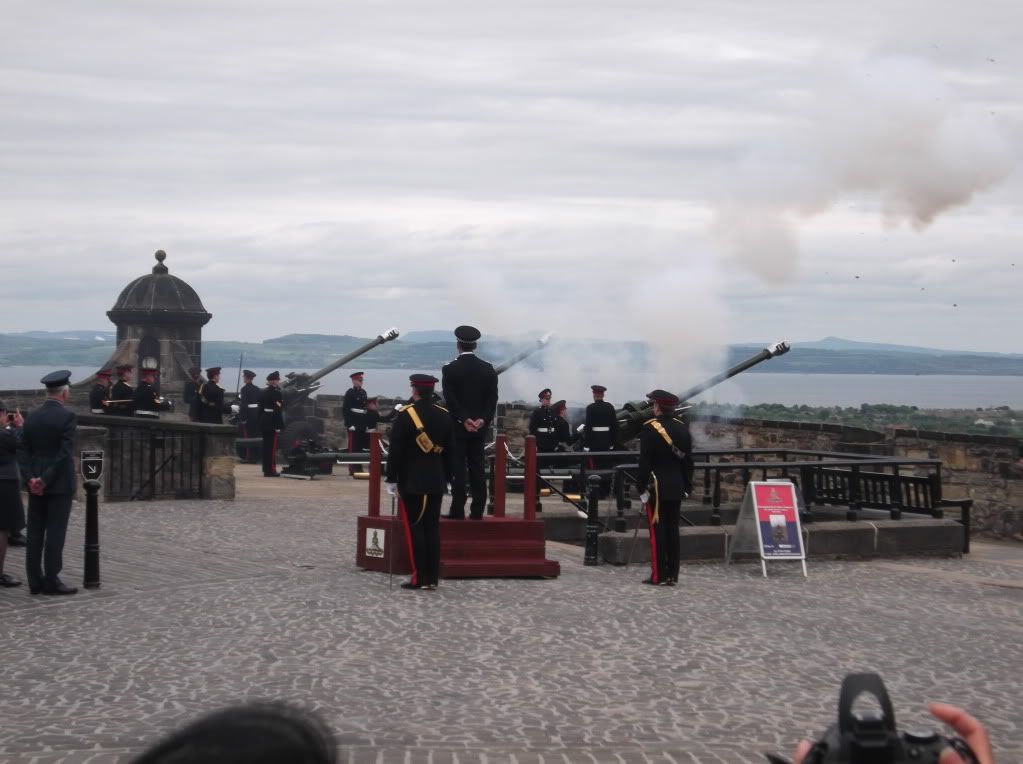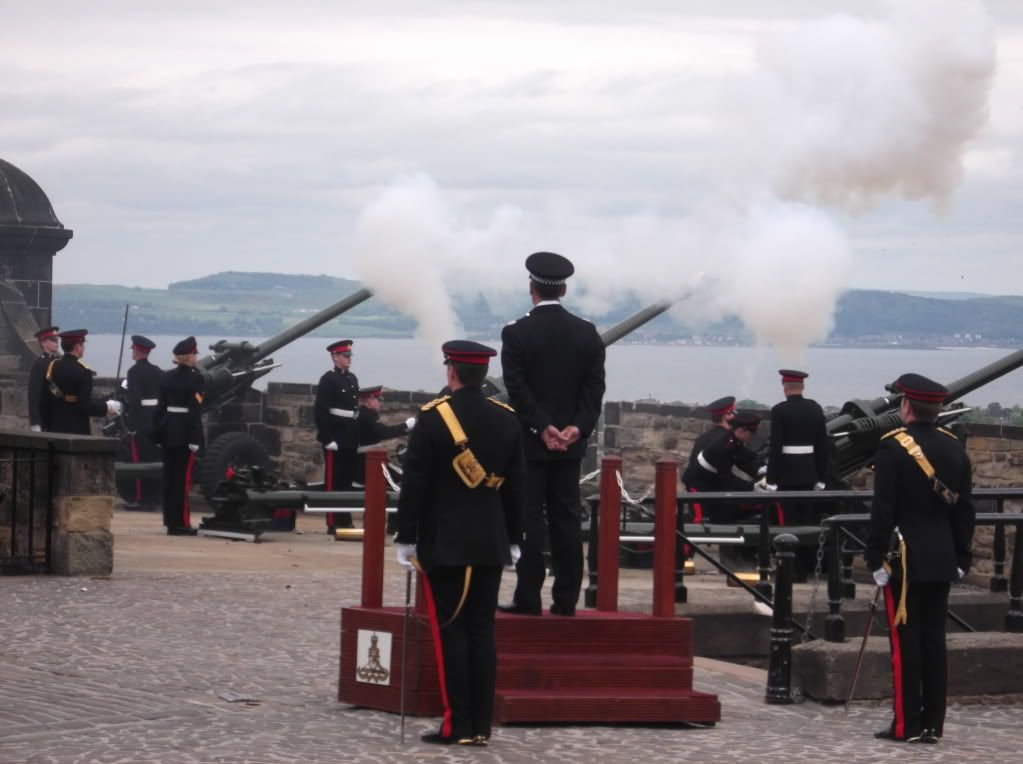 inside the scottish war museum




some vintage recruitment posters!

from the castle I made my way down the royal mile towards arthur's seat, stopping to pick up a sandwich and a treat on the way (butter tablet and chocolate-coconut fudge! SO AMAZING!) I started my hike and got to the first "landing zone" as I called it and stopped for (a well-earned) lunch.
a happy, unknowing face before the hike...




scottish parliament..kinda ugly and not in tune with the rest of the architecture in the city...




the start of the long and winding and steep climb..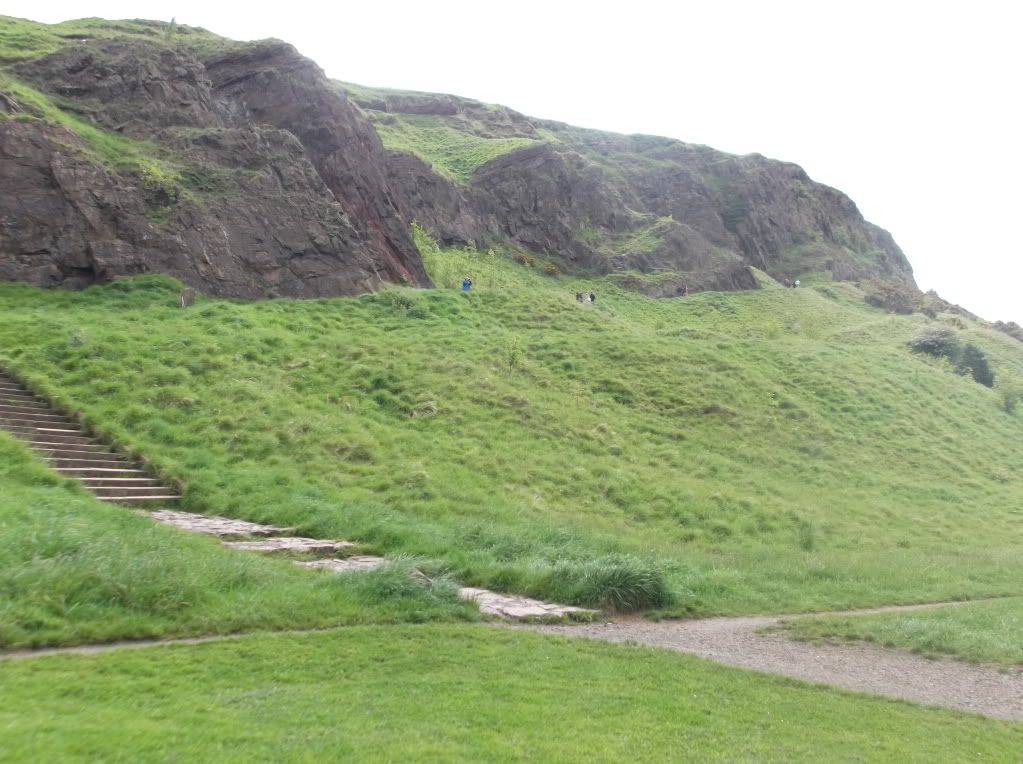 part-way up, really giving it!




made it! lunch time!




the view from my lunch perch!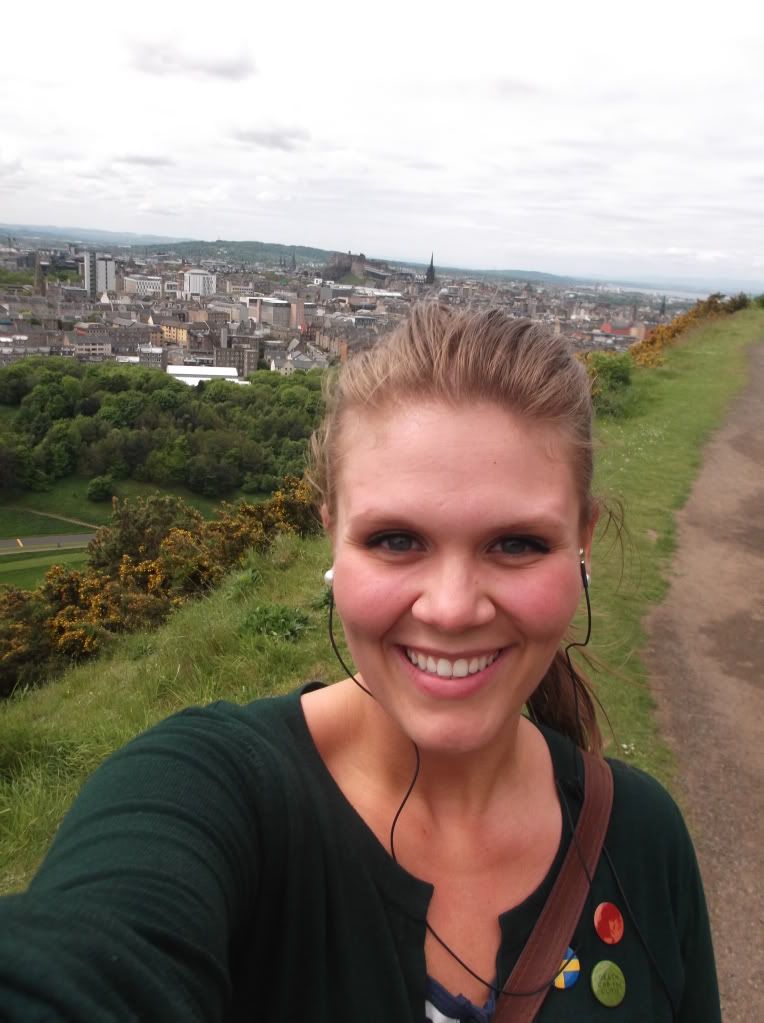 sandwich!

I stopped and enjoyed the lovely view of the city for a while, munched on some tablet and then headed off for round 2 - the summit of arthur's seat..



frigtened face / when laura realises she's not actually a hiker.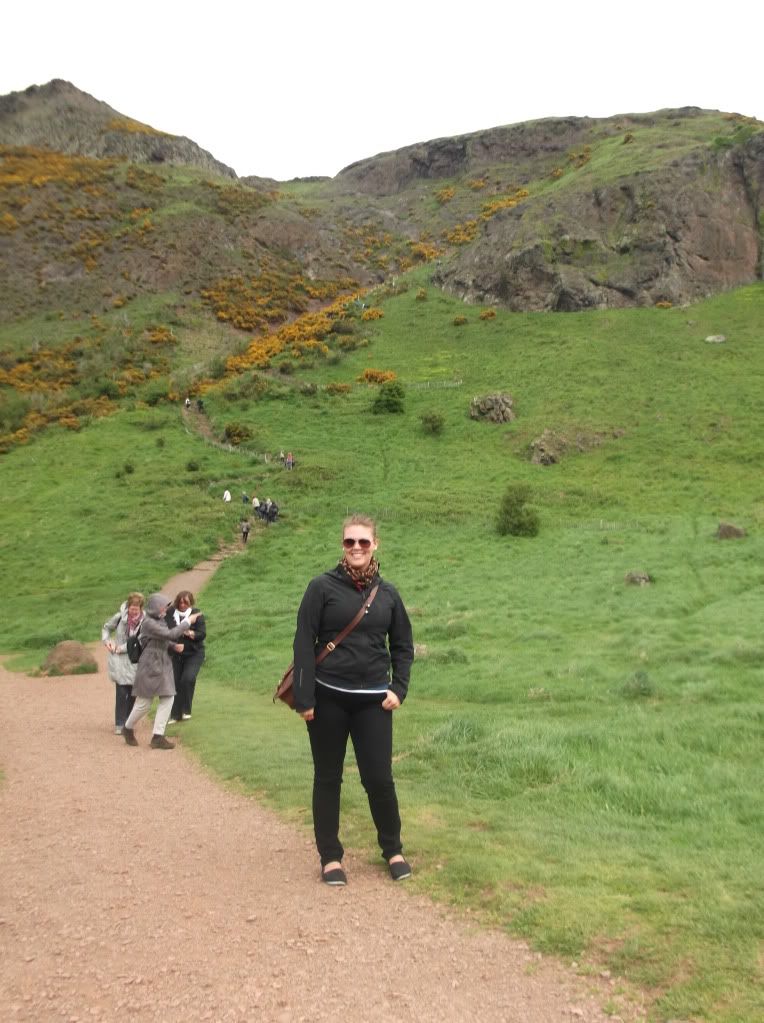 this was the route up...in some places it was just loose rocks and a steep grade!




getting there!




the final countdown! I can see the top!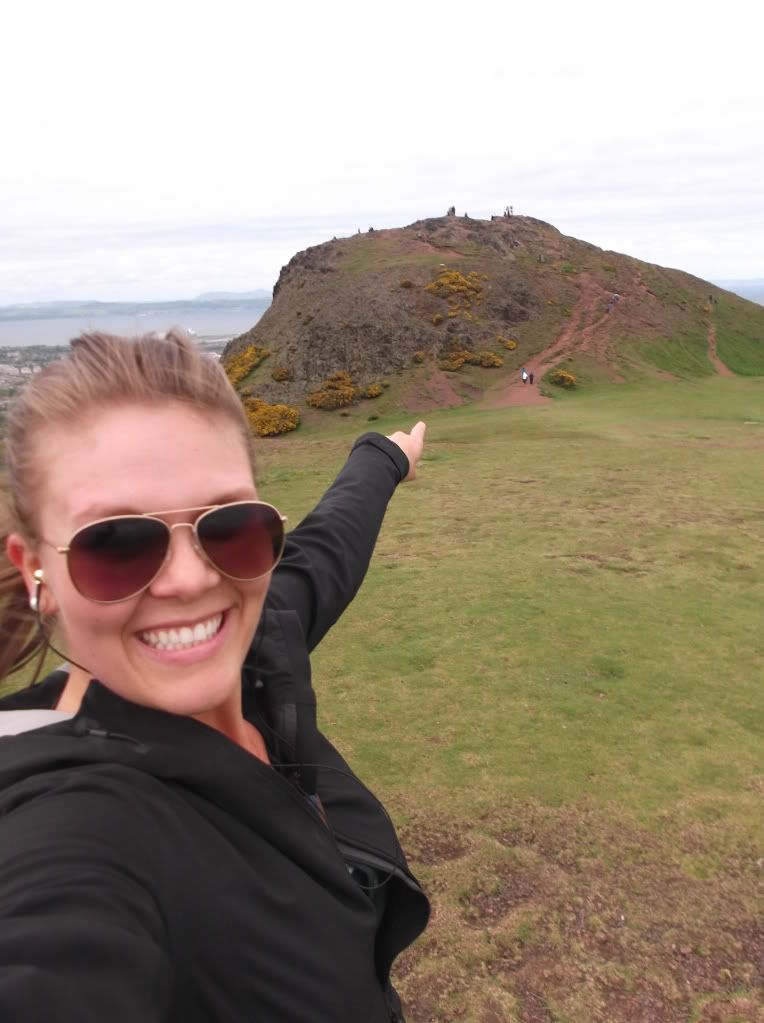 made it! wooooo!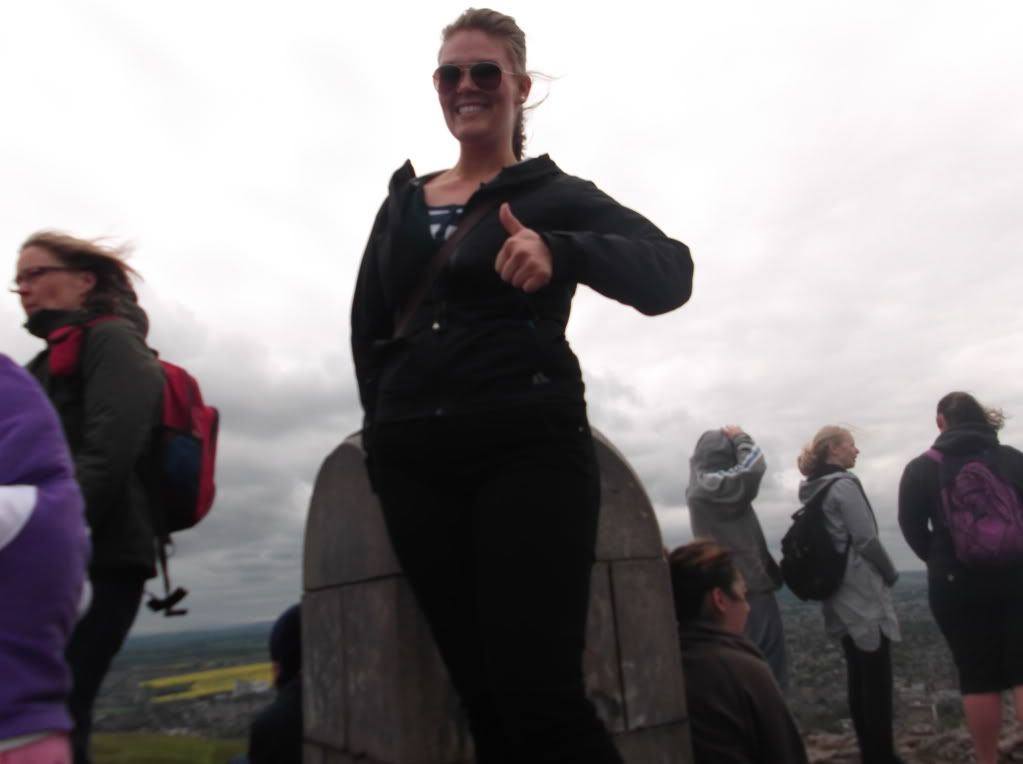 I happened to meet a nice group of canadians at the summit who kindly took my photo - canadians are (very quietly) everywhere!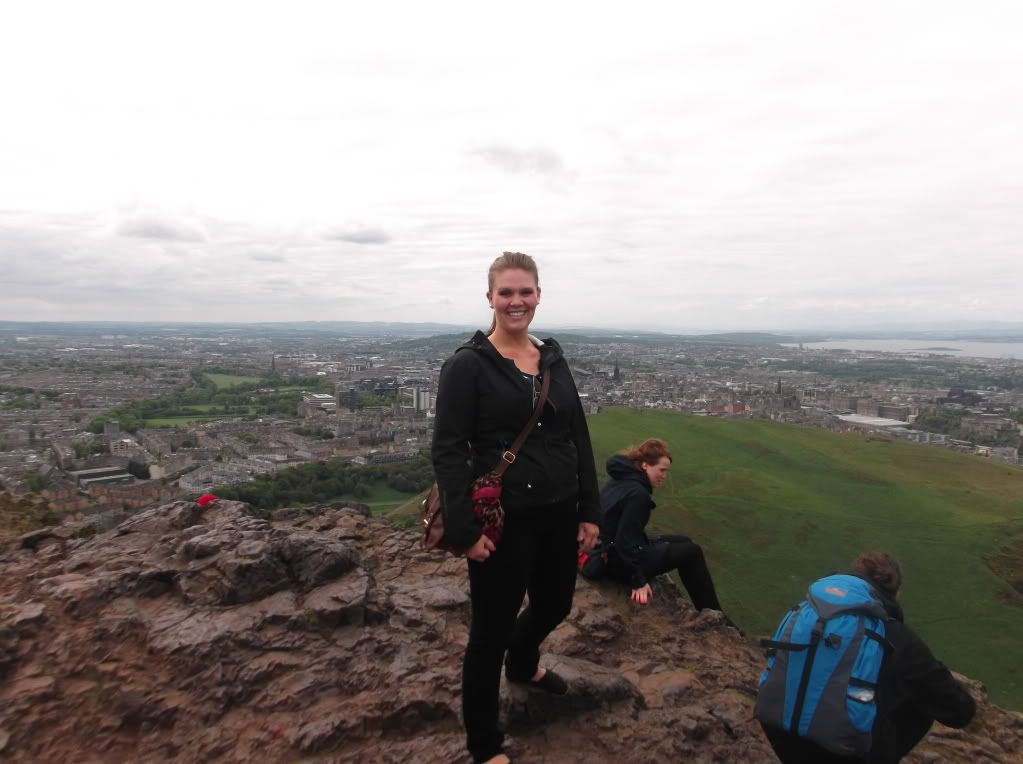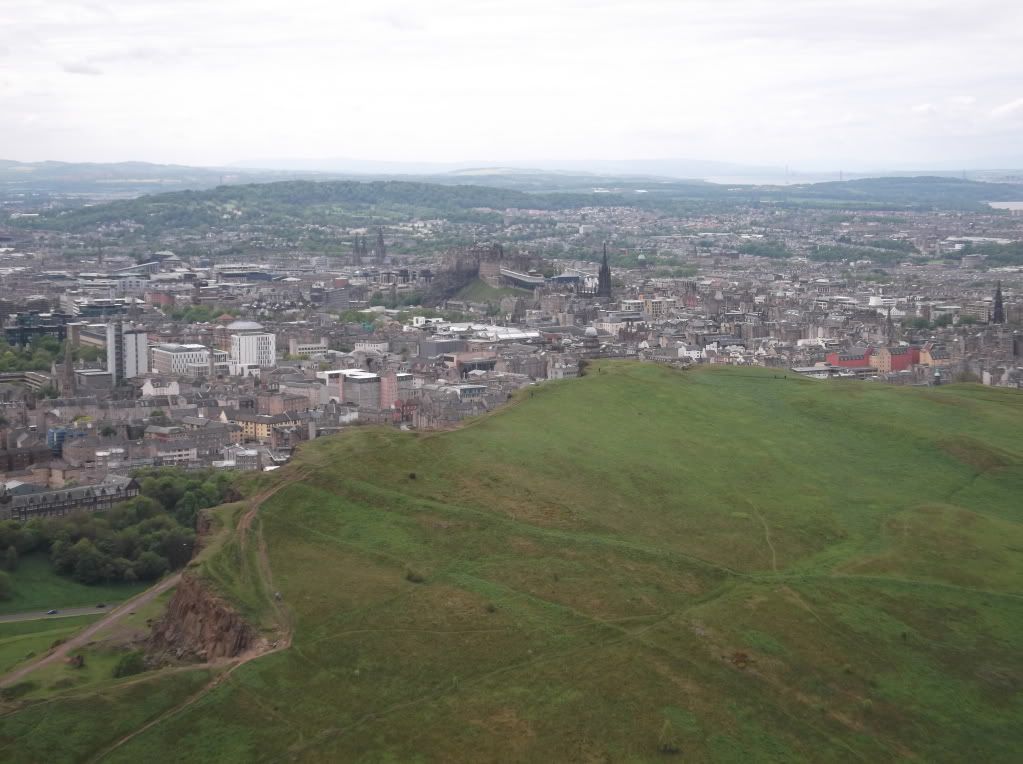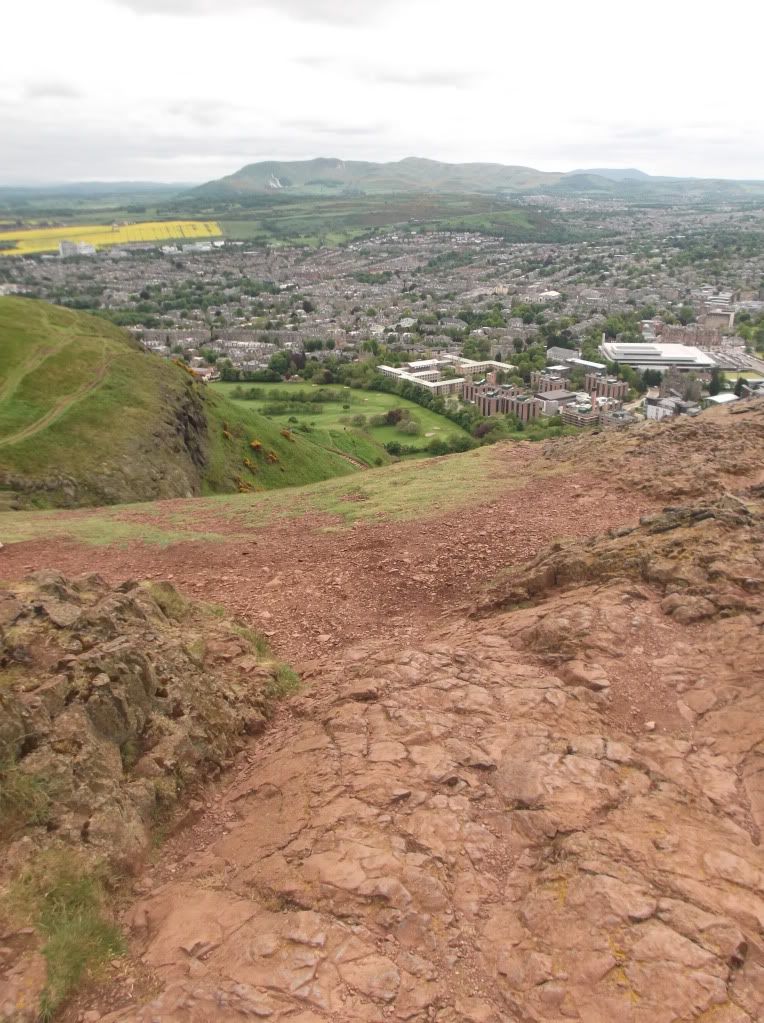 the start of the trek back down..which was nearly as hard as going up!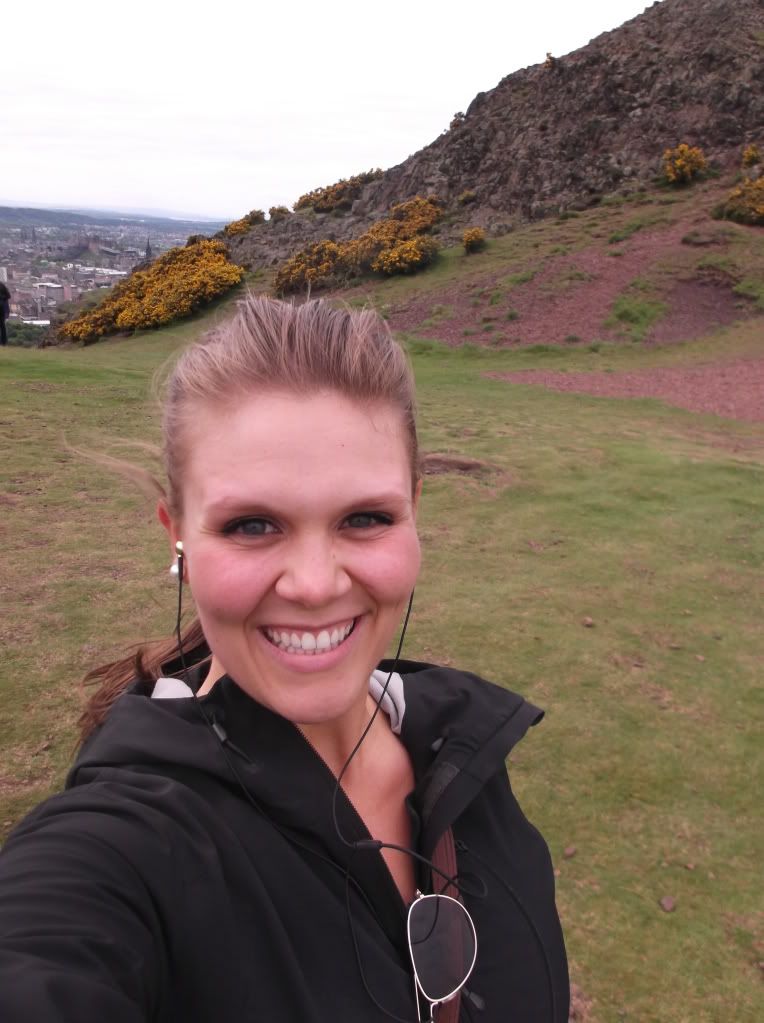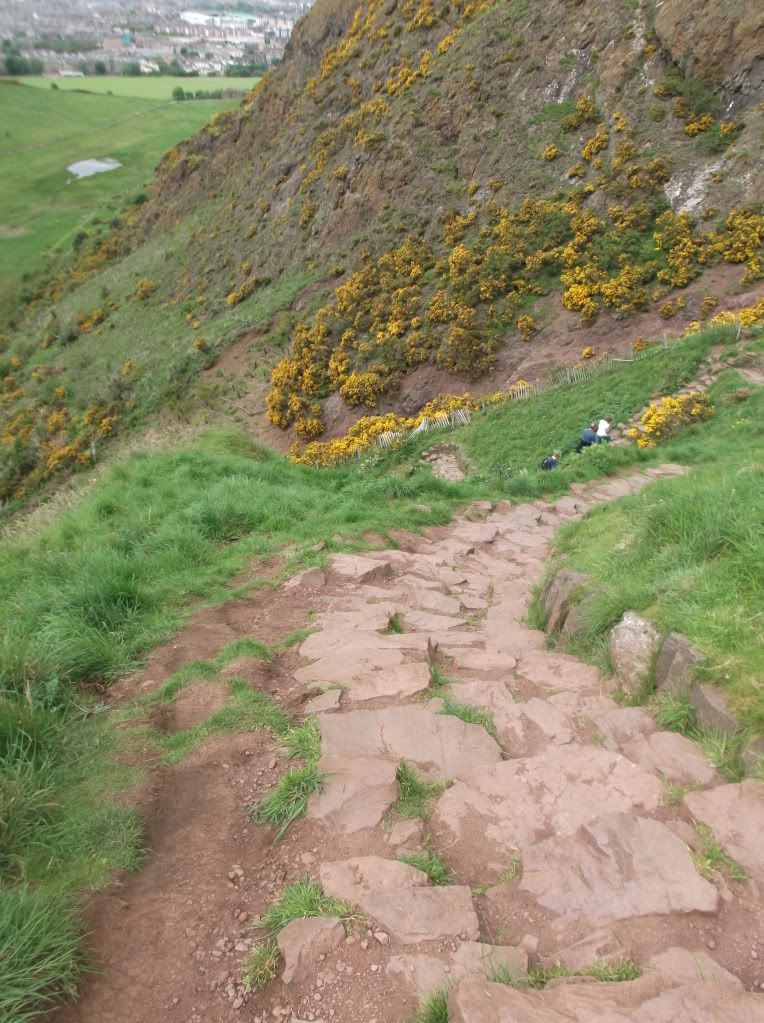 that evening I met up with one of fergus' friends for dinner. we went for drinks at a couple (really classy!) places and then ended up at this seafood restaurant,
fisher's
, for dinner. surprisingly, they had an entire vegetarian menu - excellent! we had a nice time, a good meal and by the time 11:30 rolled around I was properly knackered so I retired for the evening and slept like a log - all that hiking and climbing and walking wore me out!
on sunday I didn't really have a set agenda, so I found myself at st giles cathedral. I was taking photos and realised that the service was due to start shortly so I decided to take a pew and stay. it was a lovely service, the acoustics were beautiful, and we sang lots of songs that I know from my church in toronto that we don't really sing at my church in the UK, so that was really lovely :)
en route, I passed jenner's - the oldest department store in edinburgh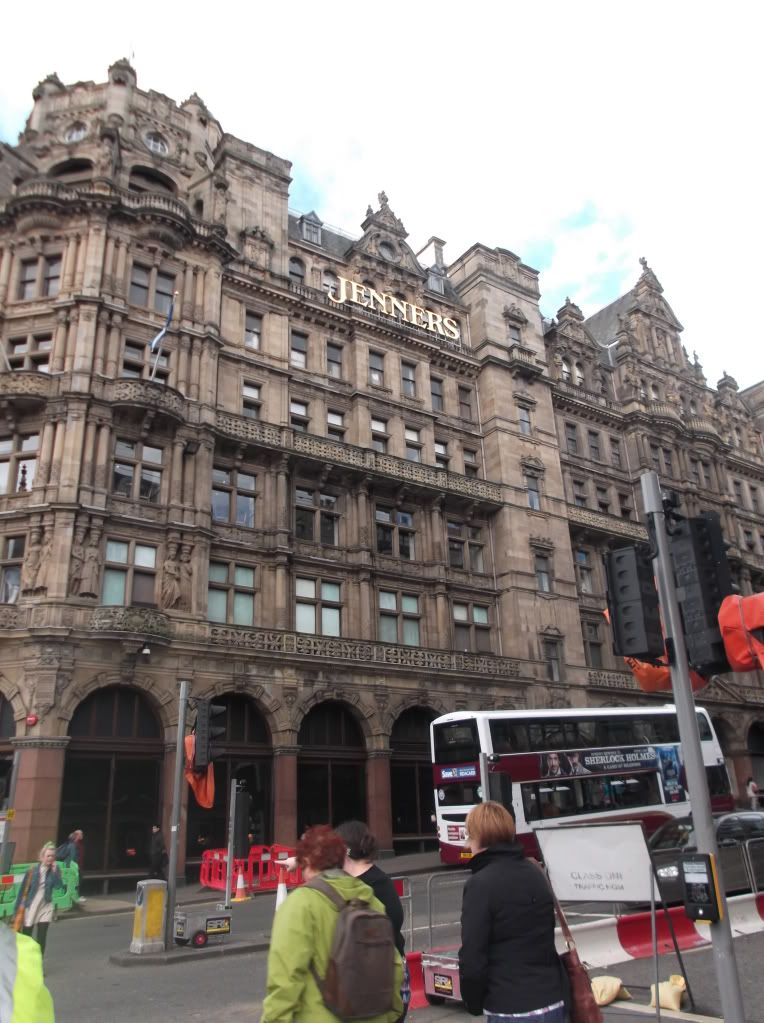 view from the north bridge into old town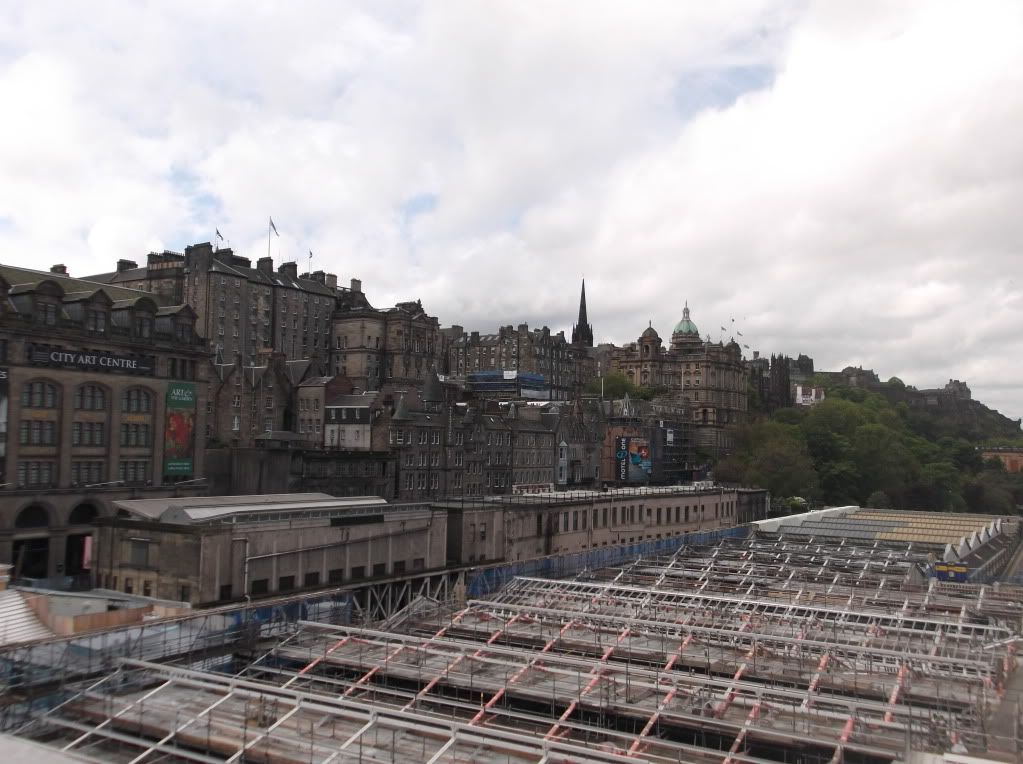 adam smith!




the heart of midlothian - people spit on this a lot so it tends to get rather gungy..




inside the beautiful st giles cathedral

after the service I had a little walk about, did some shopping at a couple cute vintage shops and stopped for lunch at
the white hart inn
- one of the oldest pubs in edinburgh (I had an amazing macaroni cheese..yummmm!!)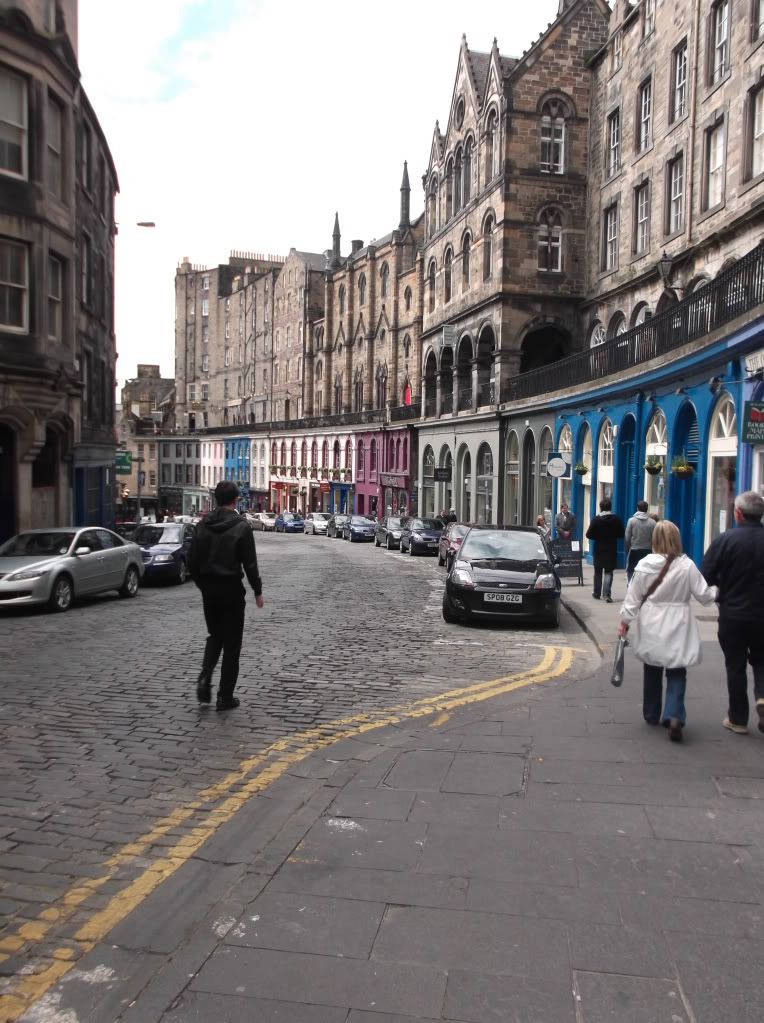 grassmarket street - lots of cool pubs and cafes here



my view from my lunch table




view of the castle from grassmarket

after lunch I meandered my way back to the royal mile, where I had a tour booked for the
real mary king's close tour
. it was a really cool tour under the royal mile where there used to be closes, wynds etc (these are like little alley-ways to my north american viewers) it was a really cool piece of history to see, it was pretty well-preseved and the information they provided was good. no photography was allowed though, so after I made it back up to modern-day street level I went close-hunting and for a little walk around town.
trunk's close - an original bit of wooden door frame, though it's been bricked up.




it was traditional that there was wooden connecting bridges between closes..you can see a bit of original stairway and bridge work if you look up!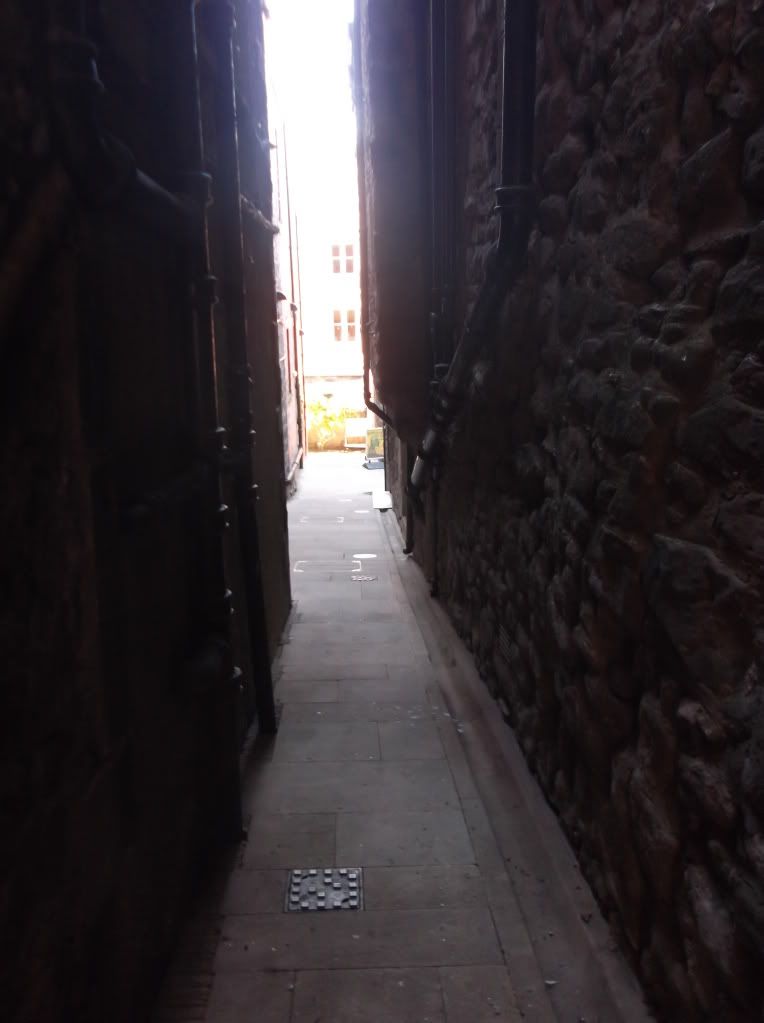 people were smaller then! I barely clear the door frame!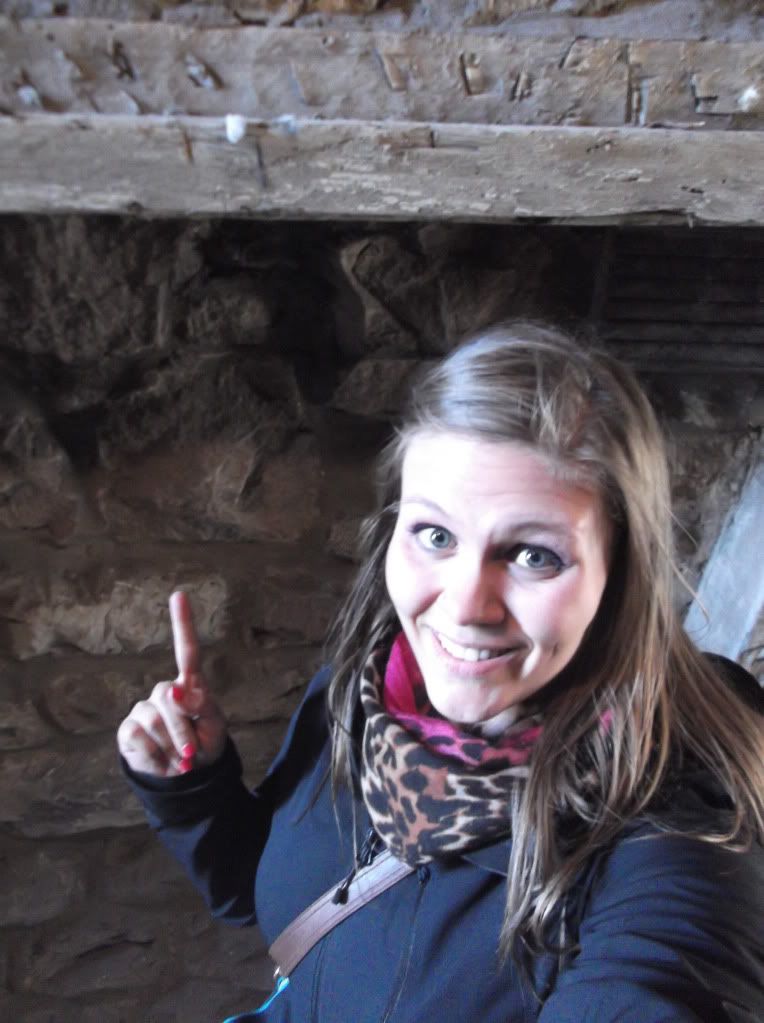 a gibbet used to be here! this was the site of public executions in edinburgh until the 18th century!




the west bow well - one of the first wells to be built in edinburgh for fresh water




the greyfriar's bobby statue




after a long day of walking and exploring, it was time to relax for a bit and enjoy the sunshine! I headed to princes st gardens and lay out in the grass for a while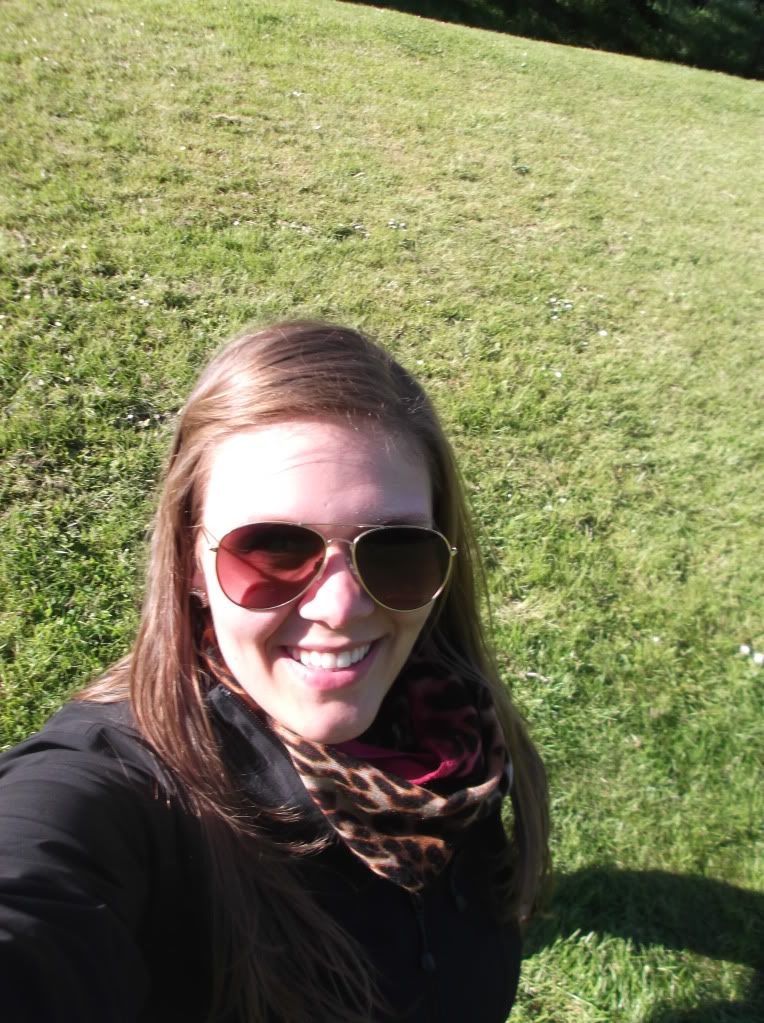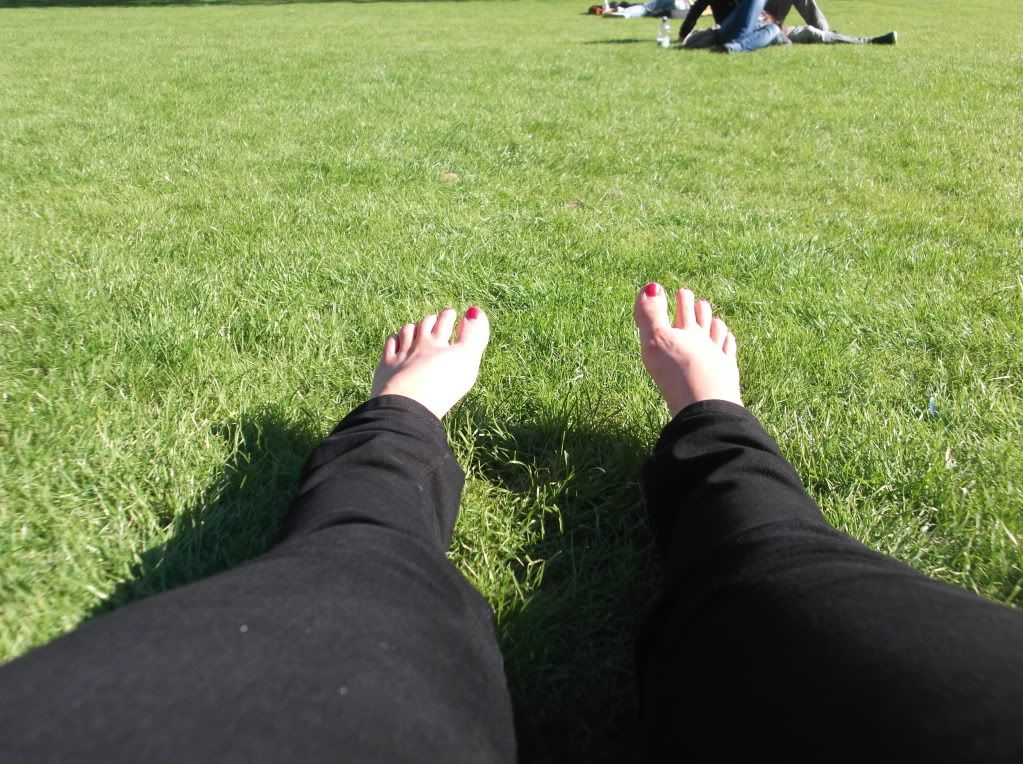 obligatory floral clock photo. the one in niagara falls is modeled after this one..though I don't think they're done decorating it yet...

once it clouded over I decided it was dinner time! I had picked out
henderson's bistro
a while ago because it offered an entirely vegetarian menu! they were super busy and were turning people away at the door, but because I was just on my own they let me sit down. I opted for the vege haggis, neeps and tatties for my main (SO GOOD!) and this chocolate pot/mousse for dessert (SO CHOCOLATEY!!!)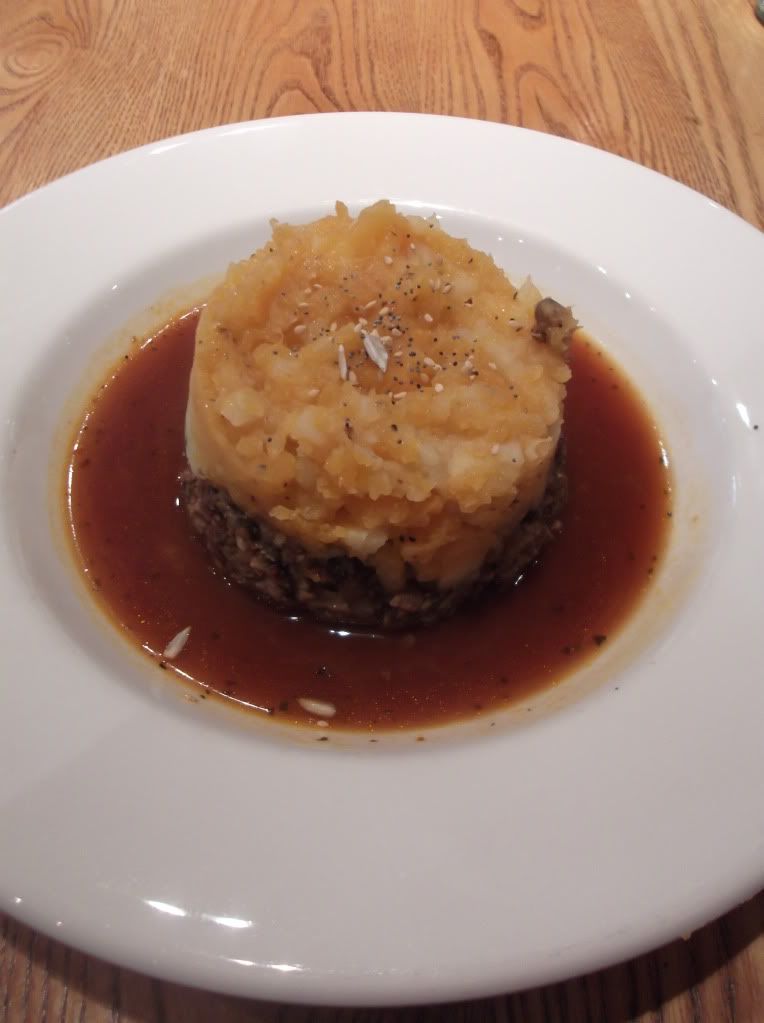 it almost beat me...but I won the chocolate battle in the end!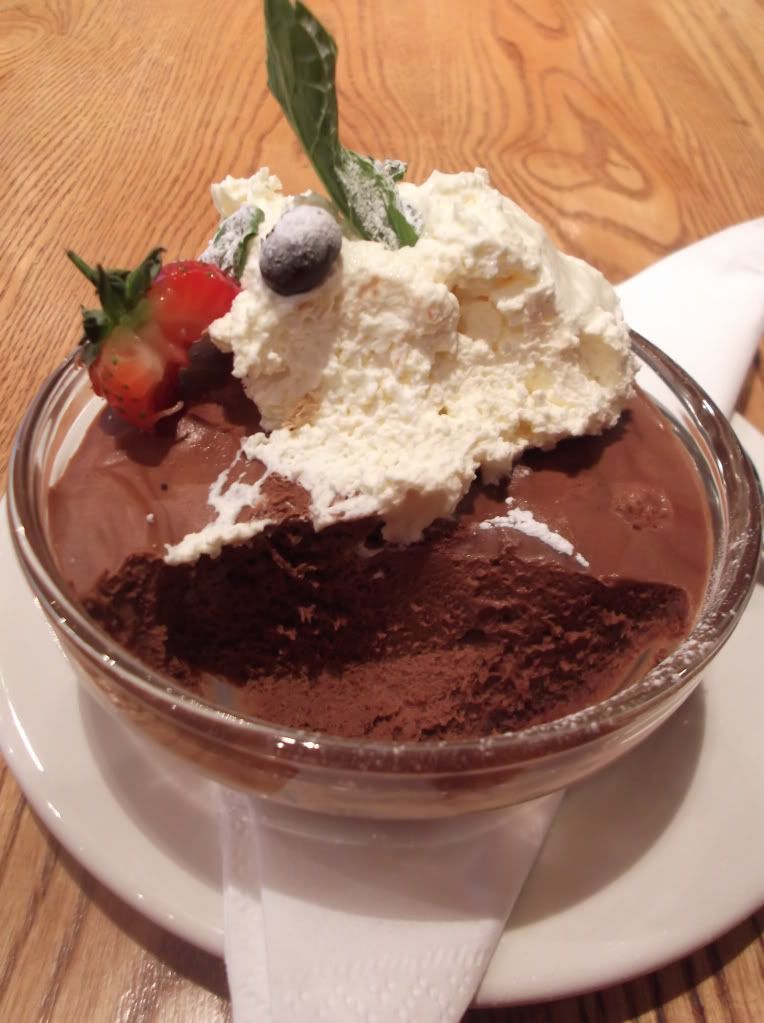 after dinner I walked to this pub that was recommended to me by my lovely new
friends in bath
..this pub (sandy bell's) was meant to be good for live music, which I enjoy, so I made my way over there (read: tried to walk my dinner off haha) and walked in, had a drink, realised that there wasn't actually much going on that night and promptly left (I was the only female / person under the age of 55..whoops!) so instead I wandered back to my hotel room and called it a night.
on monday I had a bit of a lie-in as I was really feeling knackered and like I needed a rest. when I did get up, I hobbled to the bus stop (my body was so stiff after arthur's seat! creakier than a haunted house!) so I hopped on a bus and made my way to
rosslyn chapel
. it was a nice bus ride, about 25 minutes out of edinburgh. there was no photography allowed inside the chapel itself, so I got to admire its full beauty without having to do it through a lens! the masonry was absolutely gorgeous - every surface was detailed with something, loads of intricate carvings and beautiful work, I really enjoyed it.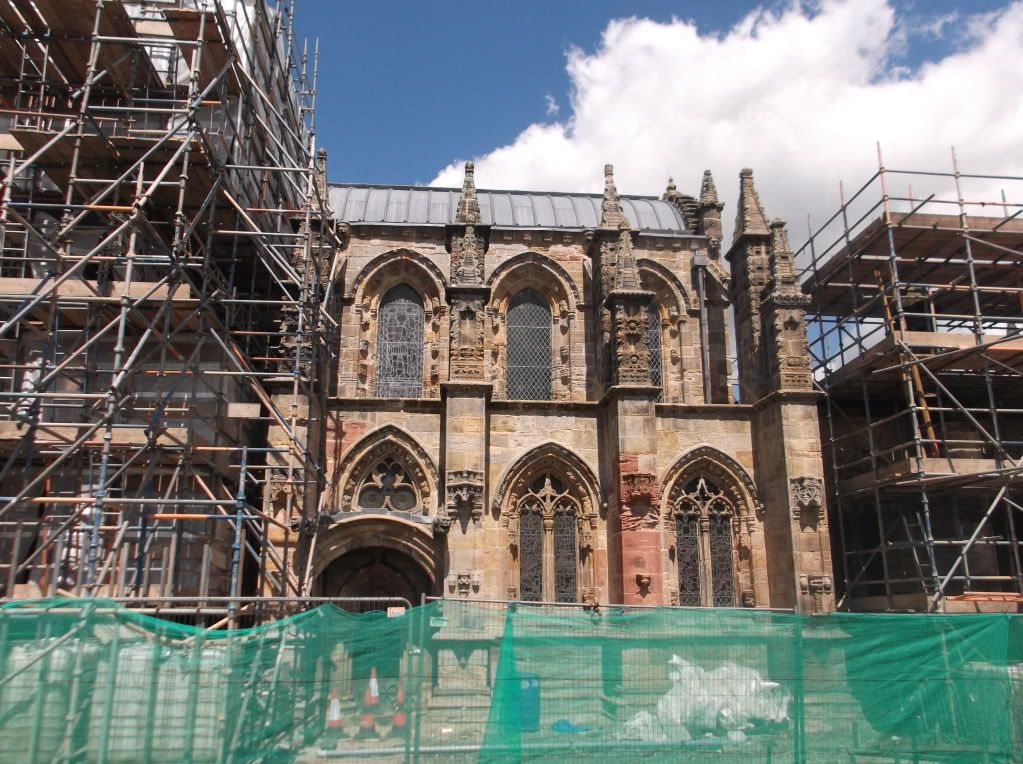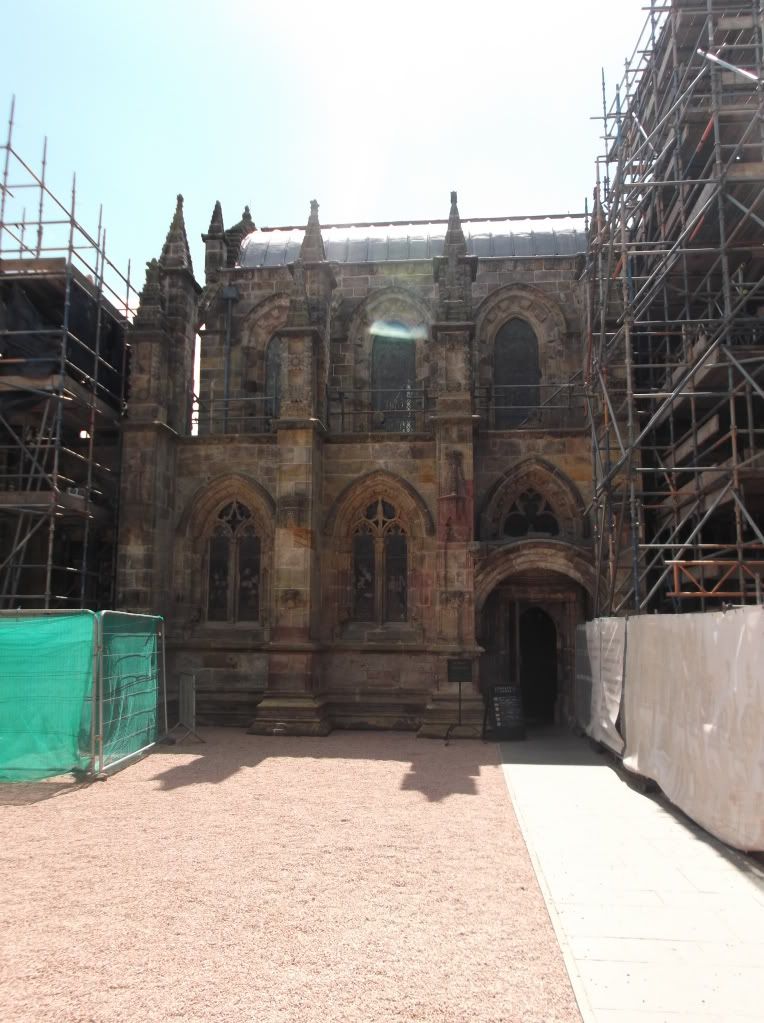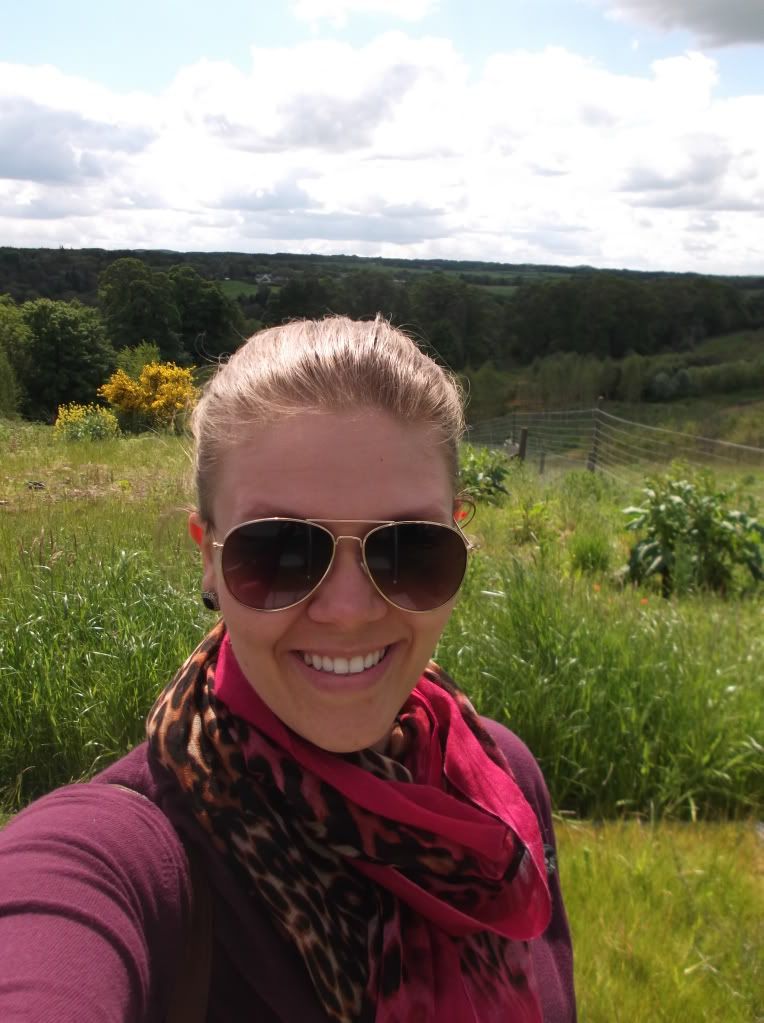 I got back on the bus into edinburgh and made my way to the
surgeons' hall museum
- a neat collection of things all having to do with health care and surgery in edinburgh. it was really cool, but after a while, kind of gross. the highlight for me (this might sound a bit morbid...) was the burke and hare bit - they had the diary made out of the skin of burke on display! afterwards I went for a walk back up to new town and just wandered around for a while enjoying the architecture.
the walter scott monument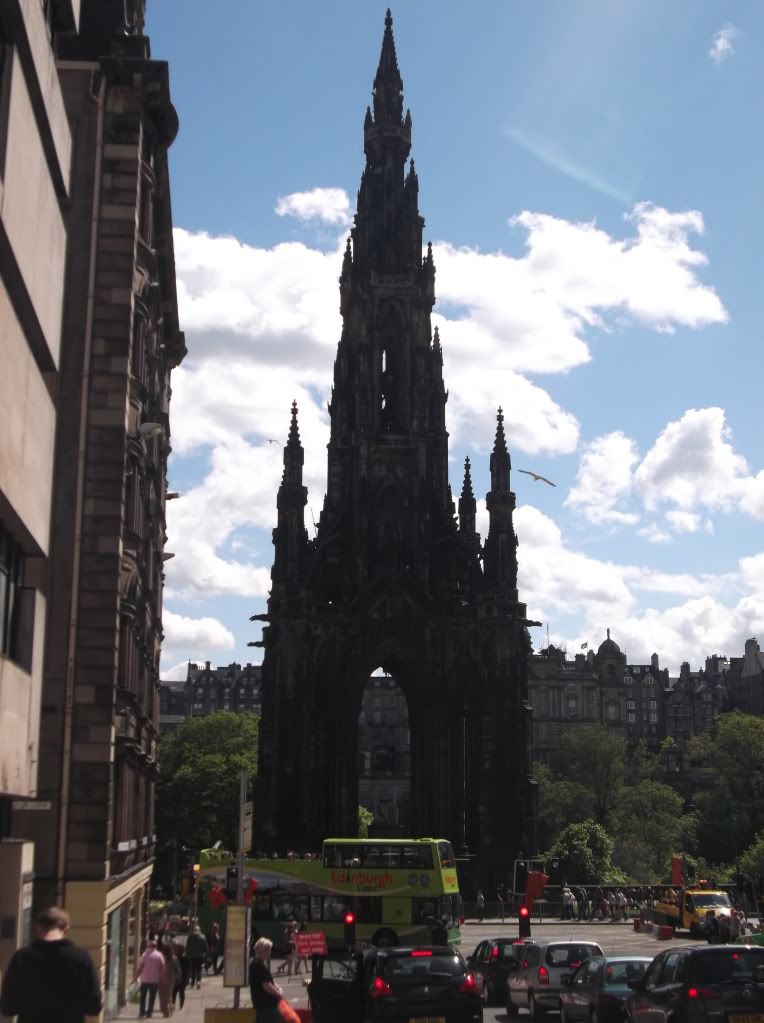 very typical georgian style new town townhouses

I decided it was time to get some dinner, so I walked down to wagamama (I passed it on the bus on the way to rosslyn chapel and decided that's where I'd have dinner) and it happened to be near festival square where they had a jumbotron set up streaming the queen's jubilee concert live. it was a bit of a poor showing, there was
maybe
50 people there watching, and that was the extent of jubilee festivities in scotland :( anyways, I watched the concert for a bit (grace jones - what the heck?!! hot. mess.) nipped out for a delicious (and fast!) meal at wagamama and then headed back to the square to watch the end of the concert. queenie was so cute - she looked genuinely moved by it all! we gave the queen three cheers, sang the national anthem and then everyone dispersed shortly after.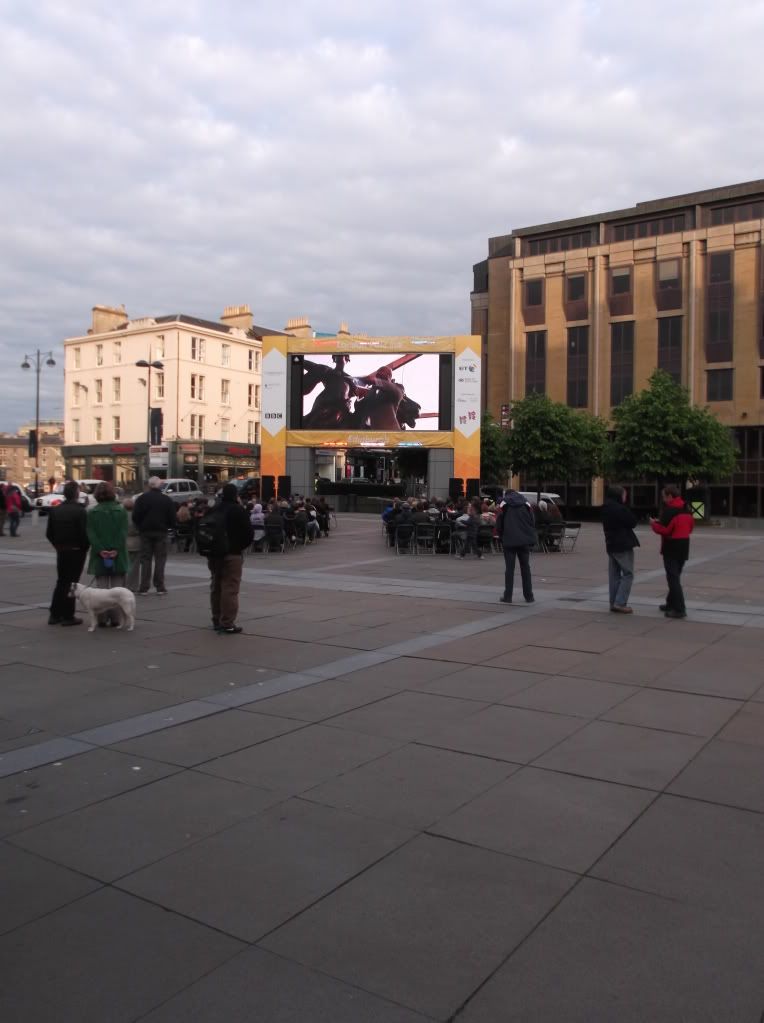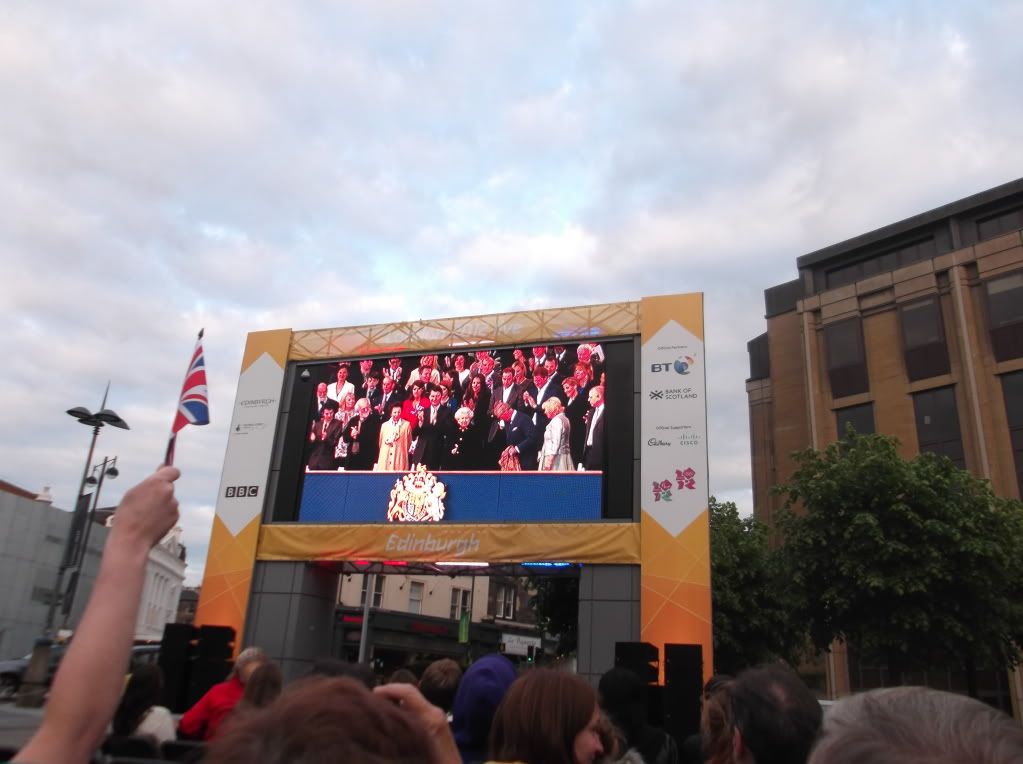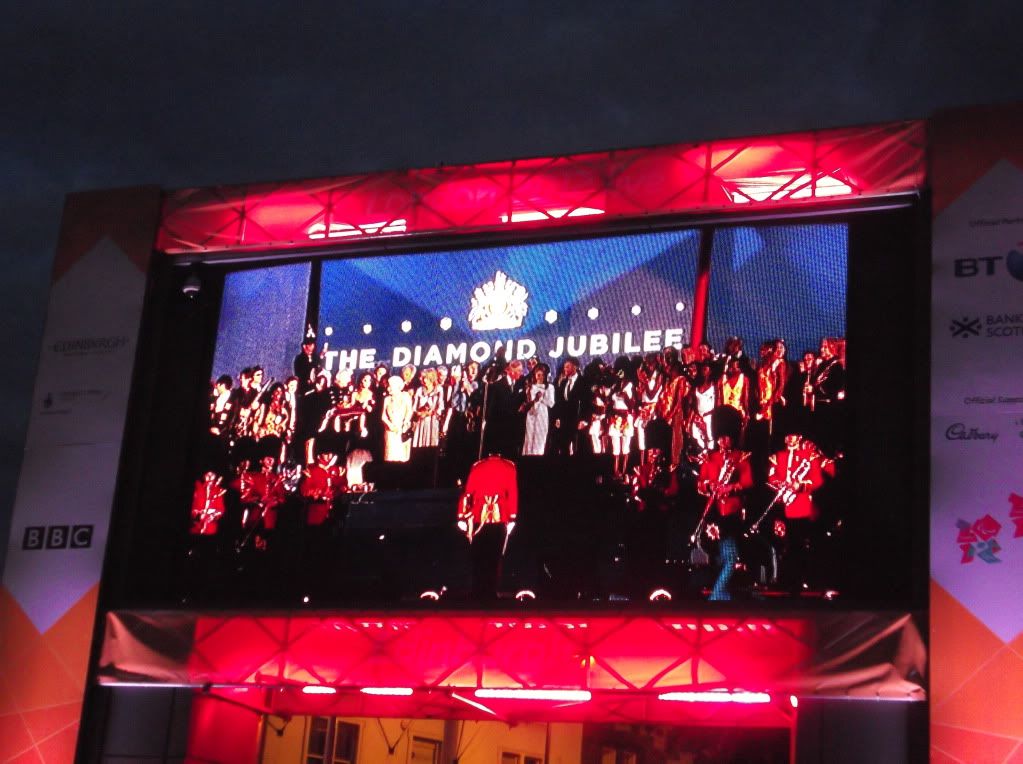 tuesday was my last day, so I (foolishly) went for breakfast at a nearby wetherspoons (I asked for my egg to be replaced with tofu or spinach and just got a very blank stare..never ask for tofu at a wetherspoons.) I had the vege brunch, which was all very beige and fried-coloured :S I ate about half of it, watched the first half of the australia-scotland rugby match and then set off for the national museum. the museum was actually really cool! there wasn't tons of stuff in it, but what they did have was alright and it was laid out in a way that is really accessible, especially for kids. there's a rooftop terrace that I went up and sat on for a while, with a cup of tea and a muffin.
doing my canadian seal-clubbing duty




giant sloth!!!




fighting peacocks!



giant squid!!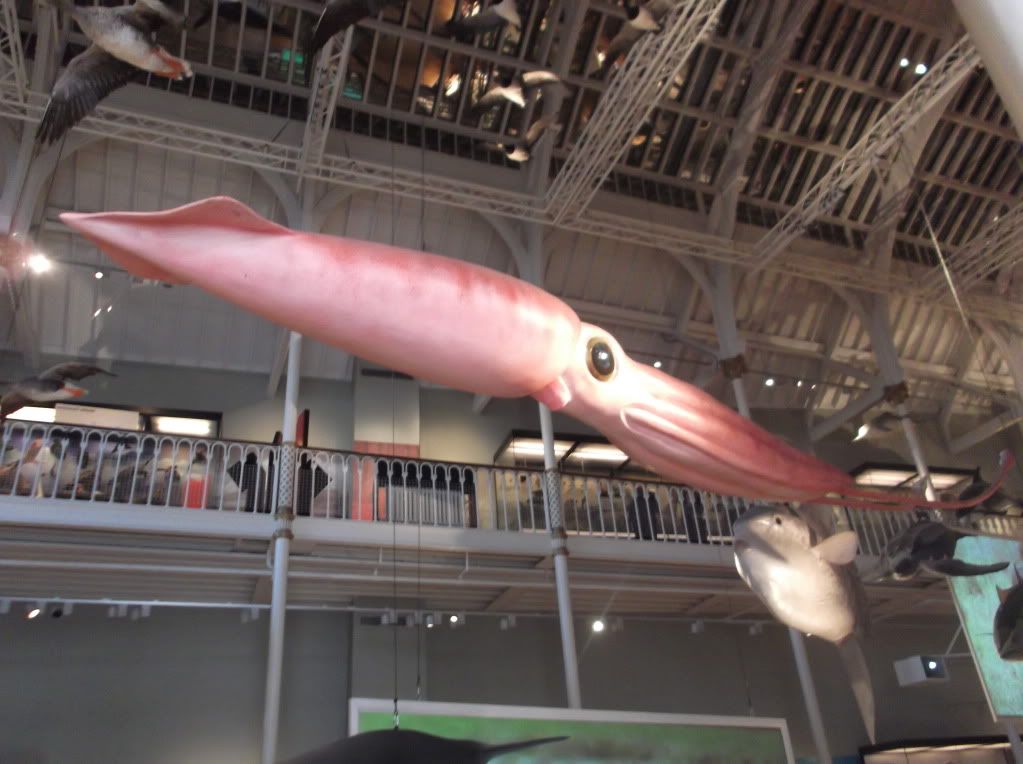 the view from the roof!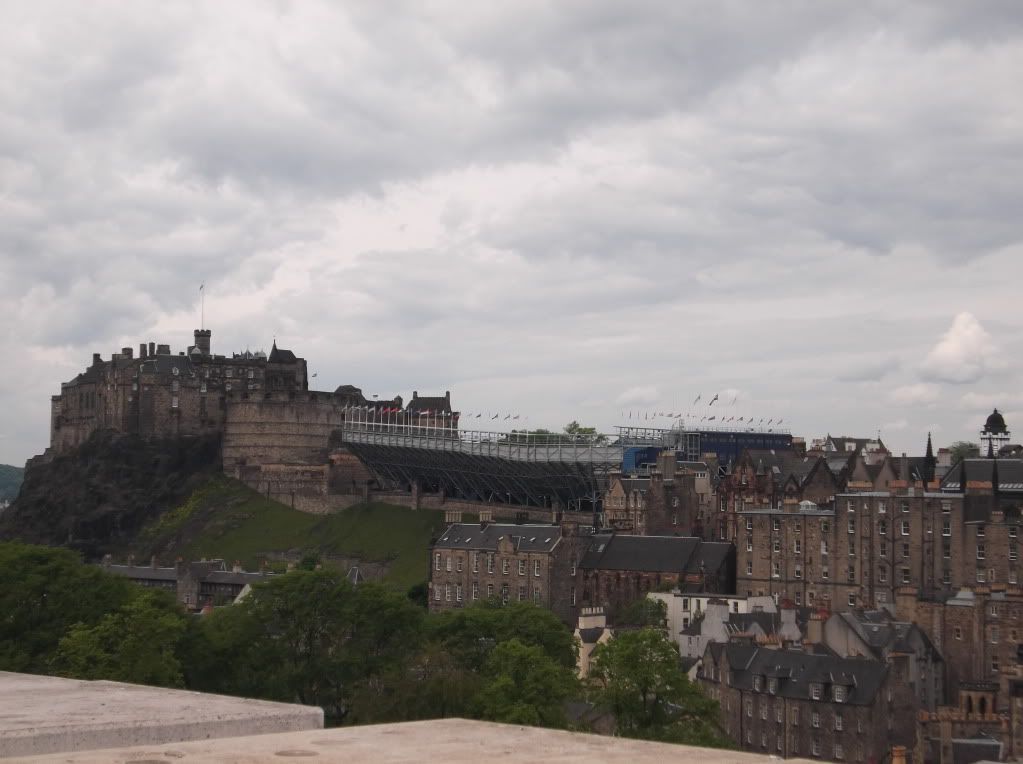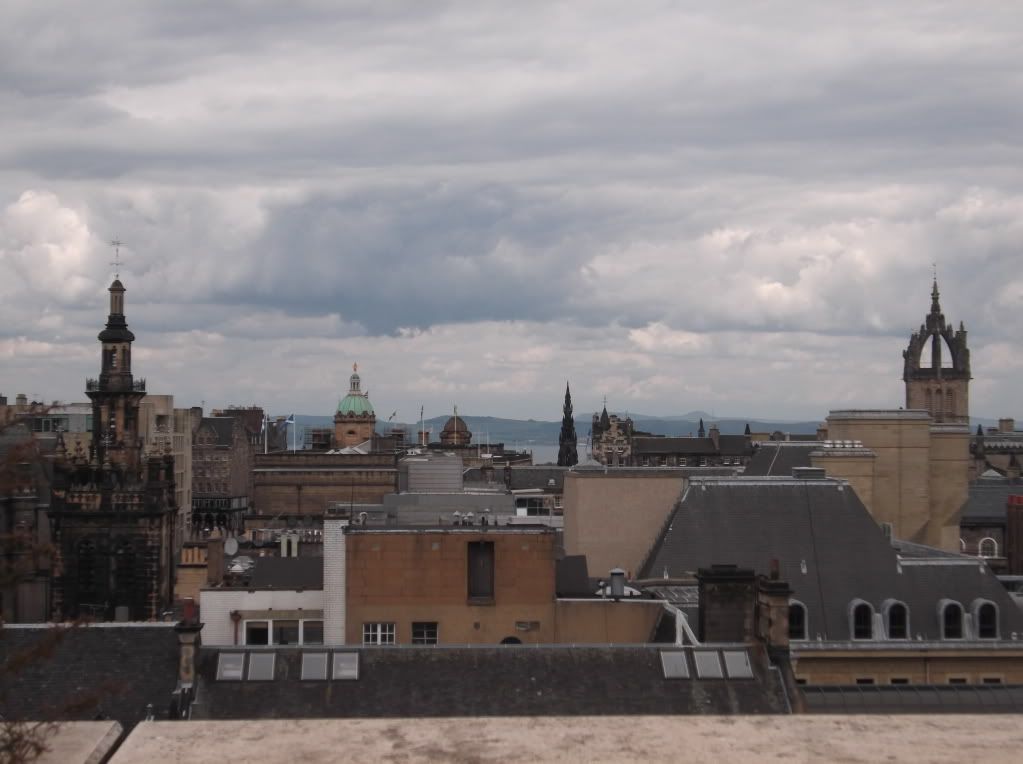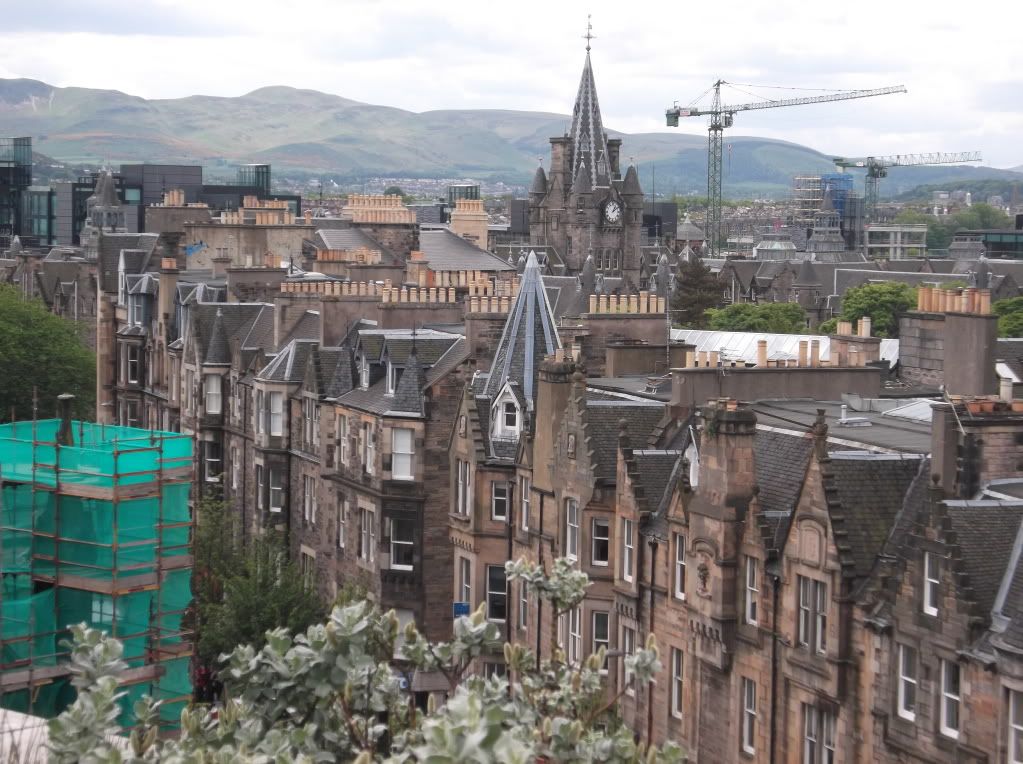 after that I went to the national gallery and admired some art for a while, then headed back to princes st gardens for some quiet time. then sadly, it was time to go home! I collected my bags, made my way back to the train station and in five hours, I was back in my little midlands flat.
verdict: I had a really lovely time in scotland, edinburgh is a beautiful city - but it's so hilly! it was like a keep fit class just walking from place to place. I also didn't realise that the city was kind of on different levels - streets that look like they intersect on a map actually run underneath one another, making navigation a bit difficult in the early days. otherwise, I loved it! cheers, edinburgh!