it's christmas! there's been relaxing, LOTS of eating, pubbing, etc. this has been my first (planned) christmas in the UK and it's been really lovely.
so on christmas eve, I went to church (and was chosen to do a reading - eek! it went ok though) and then straight off to coventry to volunteer at a homeless shelter that was doing a free dinner for those less fortunate. I hung out there for a few hours helping to sort out donations and helping out in the kitchen prepping dinner. it was a nice thing to do and I hope I made a small difference in someone's christmas :)
I got home and met up with fergus. we headed out to have dinner at piccolino's in warwick. one of fergus' clients gave him a little christmas bonus so dinner was on him. we had bruschetta and I had a ricotta ravioli in a marscapone sauce and fergus had a carbonara. it was sooo yummy! we also had a few christmas crackers and things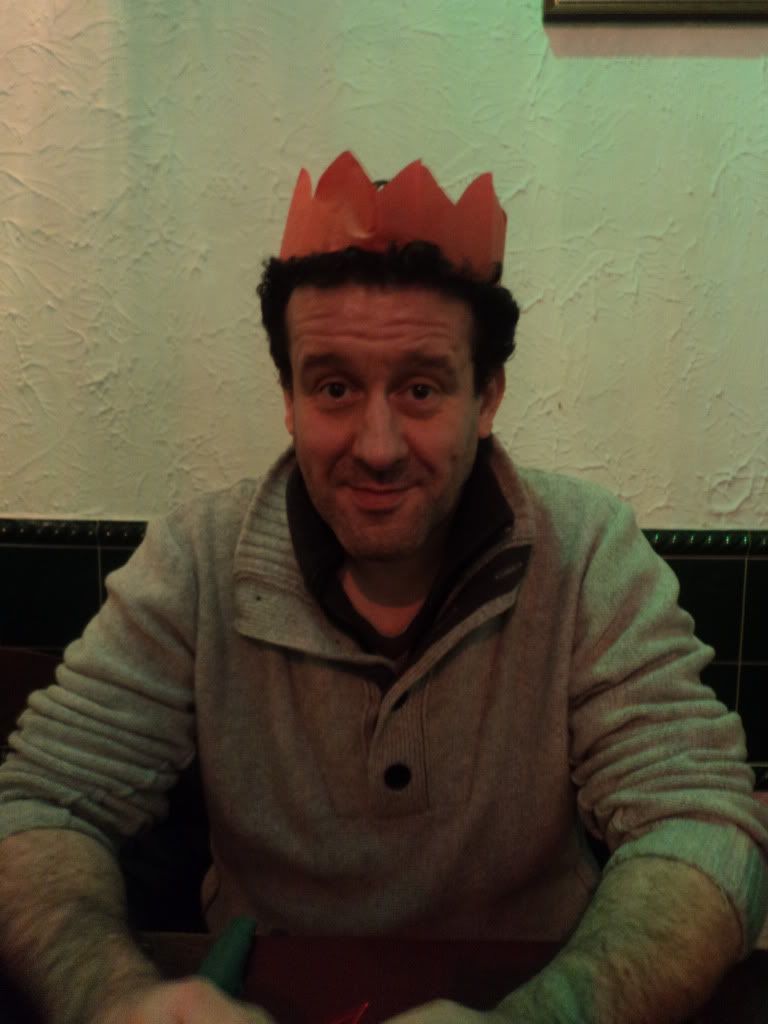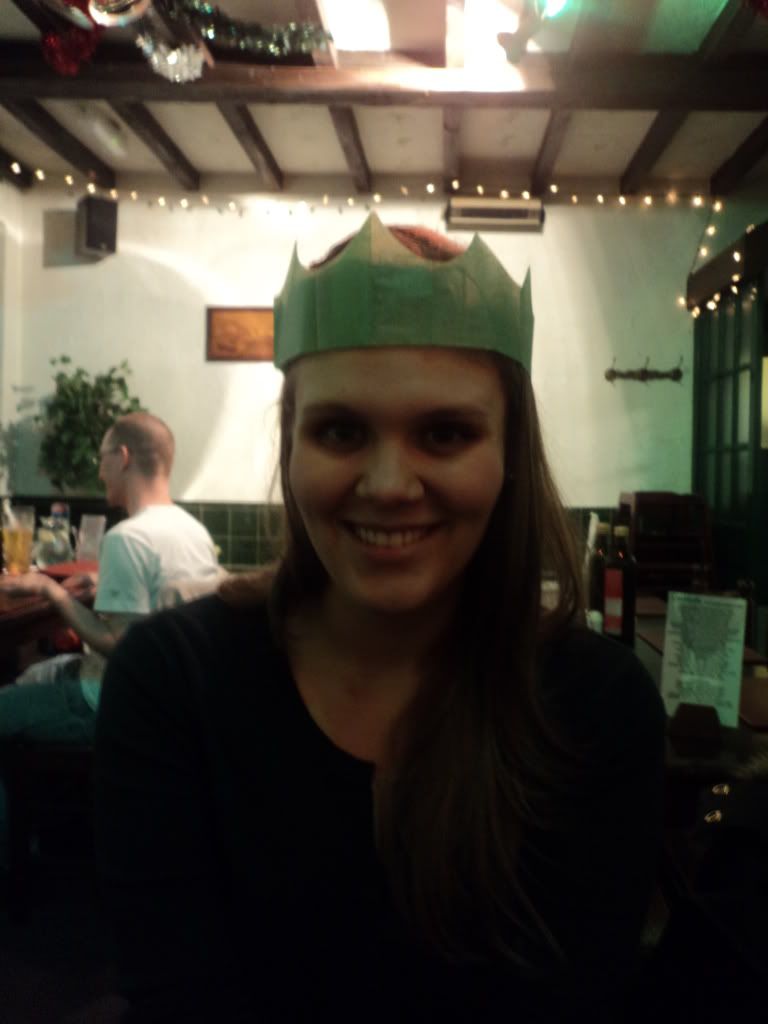 from there we headed over to the wild boar (a nice local pub in our area) and we spent a few hours there with friends. they have a really good non-alcoholic ginger beer there so I drank that all night. afterwards, we hopped on our bikes and headed for home (a bit of a strange sight to see two people biking home at about 2:00AM on christmas day, but hey! when in rome...)
we had a couple more drinks at home and fergus wanted to open one present each, so we did..then we figured why not just open all of the presents from each of us to the other. I got LOADS of nice stuff from him! makeup, DVDs, kitchen stuff, new headphones (I feel really bad about the headphones though..they're the suctiony-in-your-ear type ones and my ears are too small :((( all these jokes about little ears have finally proven themselves to be true!) I got fergus a jumper (which he looks rather handsome in), a nice new backpack for his lappy (he LOVED this one, yay!), a DVD and some stamp stuff.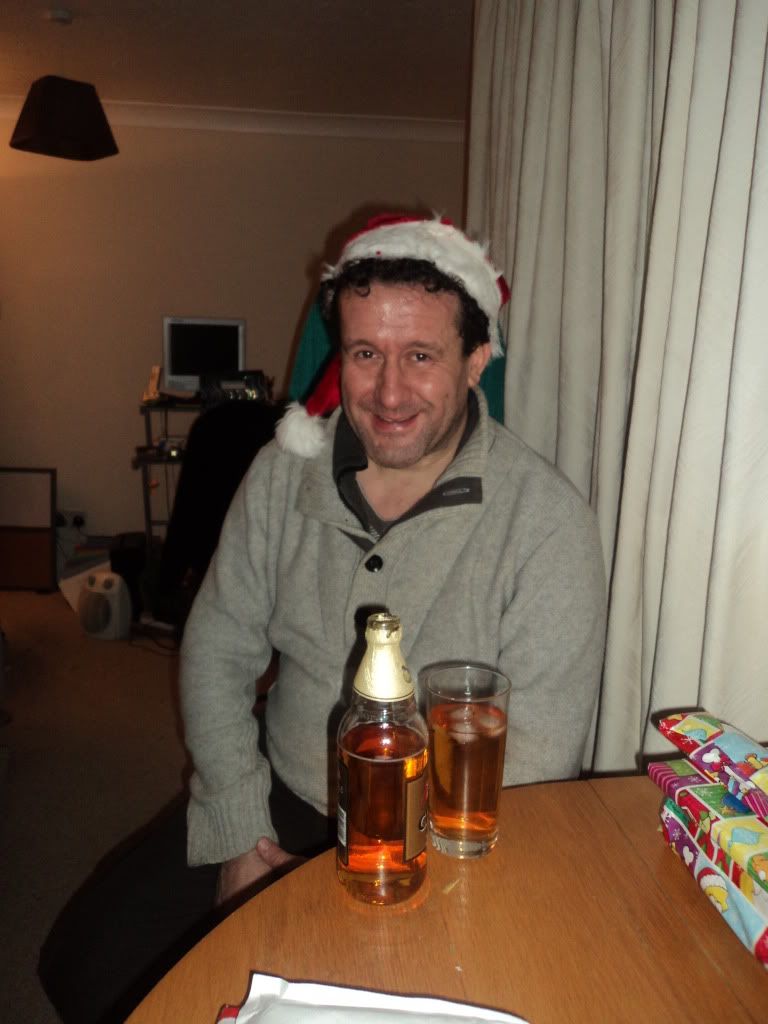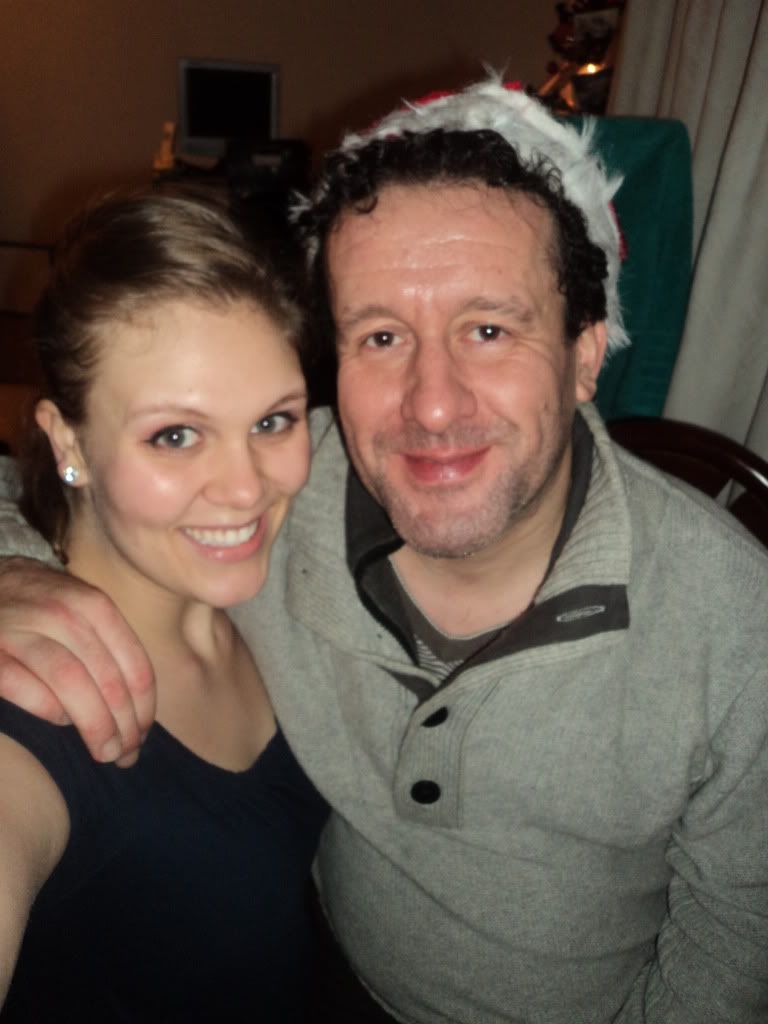 then we retired to the couch, watched some tv and fell asleep. it was lovely :)
the next morning - christmas day - we had a nice little lie-in and then I got to work making our super fantastic christmas dinner! fergus went off to the pub for a bit and I put some christmas music on and set about prepping dinner. we had a feast! I made a roast chicken (for fergus) and a tofurky (for me), roasted sweet potatoes, mashed potatoes, stuffing, roast brussels sprouts, carrot and coriander soup, yorkshire puddings, gravy, cranberry sauce, cherry cheesecake and chocolate pots. it was delicious! we ate around 4 and then quickly rolled to the couch. we watched the rise of the planet of the apes and some tv and called it a day.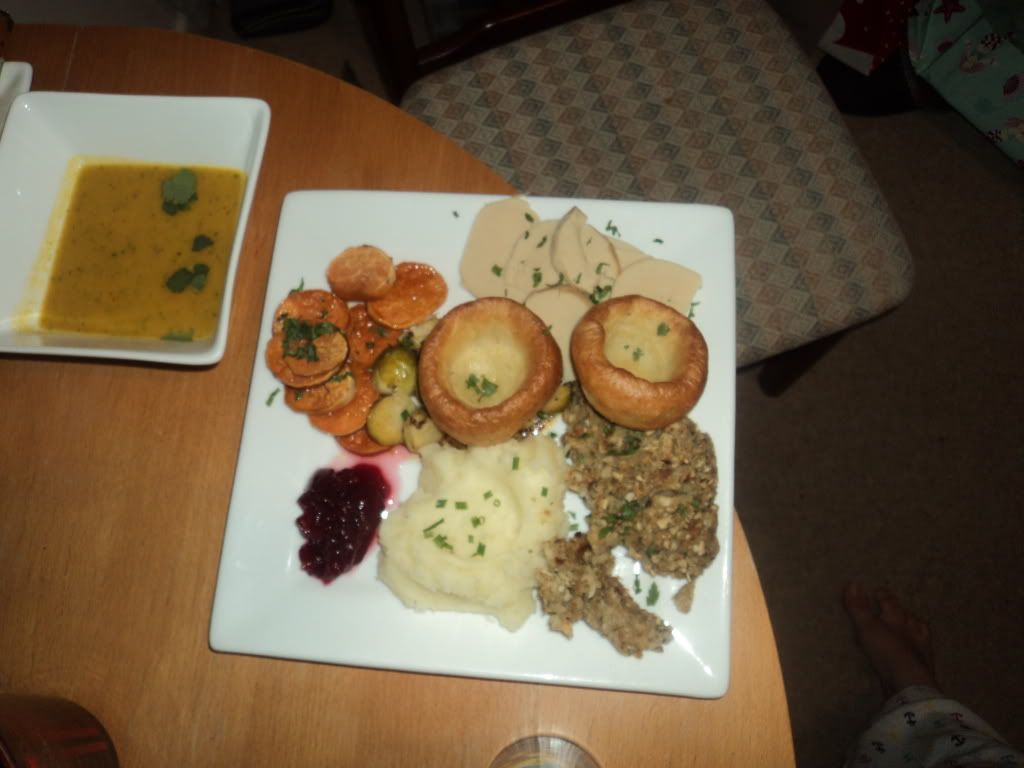 boxing day has been fairly quiet, slept in and watched the snowman. I attempted to go into town for some shopping but came up fairly empty-handed (I got a pair of trousers from the gap [not on the list of things to get], some listerine, moisturiser and deoderant. bah.) lots of leftovers and some roasted chestnuts for food. a very lovely christmas with the man I love :)