so tonight i saw the cure. they were freaking amazing and i loved them and i wanted to marry robert smith and have sex with him. o man it was great. we got up there kinda late and so i didnt get to get a hoodie cuz all they had were mediums and larges left so i was sad about that. then i decided that i like the rapture alot and i kinda like interpol. i was sad my camera was being mean and wanted to only take on crappy picture but i guess i wasnt supposed to have it in there anyway..........i snuck it in. oo yeah and i saw jj joelle eric and some other kid. that was cool to see them. i miss jj. to say the least i had a really good time with my mother. we danced and loved the cure together and it was great.
i missed luke tonight but i guess im gonna have to start learning how to be away from him. sadness.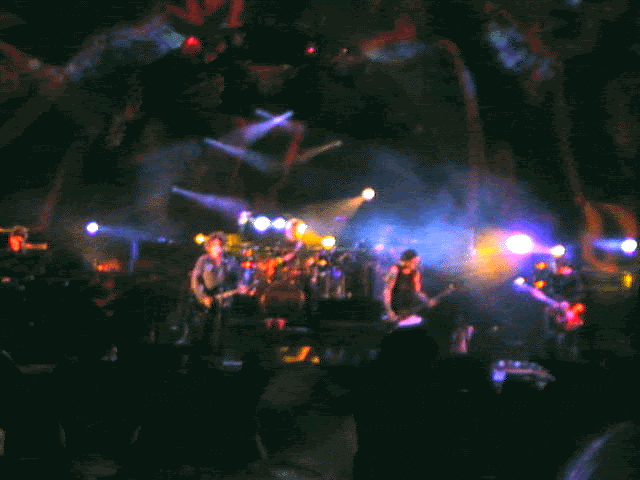 spinning on that dizzy edge
i kissed her face and kissed her head
and dreamed of all the different ways
i had to make her glow
why are you so far away? she said
why won't you ever know that I'm in love with you,
That I'm in love with you?

heather<3