tbh I really tried to write a reaction post but apparently I can't focus on anything. I would write one or two phrases about Hazel then I would squee about Nico and then go crazy about Percy being a GQMF. My head, ladies and gentlemen. A total mess.
Anyway I couldn't help but start shipping Percy and Reyna because BAMFs belong together, hell yeah. As always, here's a fanmix since I'm shipping like crazy.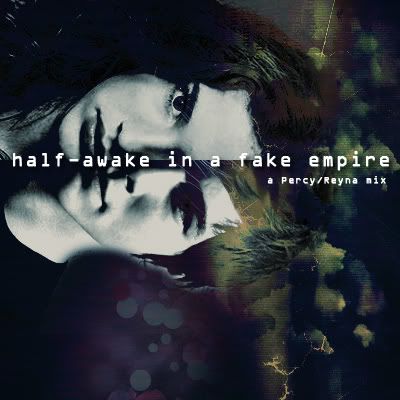 Maroon 5 – Secret
I know I don't know you
But I want you so bad
Everyone has a secret locked
But can they keep it
Oh No they can't
The Cardigans – Erase/Rewind
So, where did you see me go?
It's not the right way, you know
Where did you see me go?
No, it's not that I don't know
I just don't want it to grow
It's not that I don't know
One Republic – Secrets
Tell me what you want to hear
Something that'll like those ears
Sick of all the insincere
So I'm gonna give all my secrets away
This time
Don't need another perfect lie
Don't care if critics never jumped in line
I'm gonna give all my secrets away
The Fray - Unsaid
Not that you're the one
Not to say I'm right
Not to say today
And not to say a thing tonight
But suffice it to say
We're leaving things unsaid
We sing ourselves to sleep
Watching the day lie down instead
The National – Fake Empire
Turn the light out say goodnight
no thinking for a little while
lets not try to figure out everything it wants
It's hard to keep track of you falling through the sky
we're half-awake in a fake empire
we're half-awake in a fake empire
Metric – Twilight Galaxy
I'm higher than high
Lower than deep
I'm doing it wrong
Singing along
Did I ask you
For attention
When affection
Is what I need
Mumford and Sons – Awake my Soul
And now my heart stumbles
On things I don't know
My weakness I feel
I must a finally show
Lend me your hand and
We'll conquer them all
But lend me your heart
And I'll just let you fall
Lend me your eyes
I can change what you see
But you soul you must keep,
Totally free
- Feedback is always appreciated!