Toady is the last day to get free shipping (for you or people on your FL) on any order from
my etsy shop
.
Here's a sneak preview!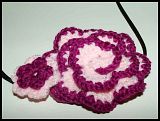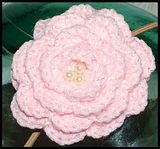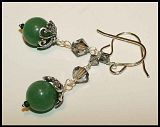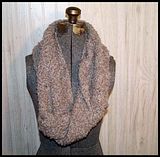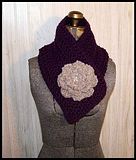 (
Larger photos under here!
Collapse
)
Remember -
free shipping for my FL and friends of the people on my FL for the month of February
!
I am in the process of adding a few new things to
my etsy shop
. Just mention your LJ name in the comments of your order. (AND free shipping on any commissions.)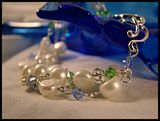 I was thinking that I might also include a little surprise. :)
And and and if anyone from YOUR FL places an order, I'll give them free shipping too. Just have them mention their LJ name and yors in the comments of the order. (Thogh only my friends get little surprises.)
So... anyway... free shipping on
my etsy
for all my lovelies (that's you guys!) all month!
Feel free to cross-post and/or link my pics.
I was thinking that for the month of February, I would offer my LJ friends free shipping on any purchases from


Because you all have been so complimentary, I am willing to make each of these first collars a custom job - so that means you get to let me know what color and/or pattern you're interested in for your pup! Examples: bright pink, floral pattern; dark blue, star pattern; green, leaf pattern; red plaid. (Don't make it too hard for me though!) Right now I know I can find dog-themed fabrics (bone patterns, etc.) at Jo-ann. I know there are also holiday-themed fabrics, retro-patterned fabrics, and cutesy fabrics like cupcakes and cherries. Give me a first choice and second choice, just in case.

Here is what I have come up with!
Small - $12
approximately 7-11 inches long
3/4 in. wide

Medium - $14
approximately 10-15 inches long
1 in. wide

Large - $16
approximately 15-24 inches long
1 in. wide
(This is what Gage and Una were wearing.)

Extra-large - $18
approximately 19-30 inches long
1 1/2 in. wide

Black buckles, cast nickle D-ring.

If you need a size other than what is listed, let me know and I will see what I can do.

I will probably end up listing collars a little bit higher on my etsy, particularly for custom collars, but I wanted to give a bit of a discount to my first dog-collar customers. :)

Once I finish your pooch's collar, I'll list it on my etsy, reserved under your name and send you the link.

And now... time to work on some baby quilts.
Okay, because I had so many people on my friends list express interest - I'm totally going to make more dog collars!