MAKE AN OFFER ON ALL
Books I am Selling:
True Crime
Killer Kids
Special Delivery
The Vampire Killers
Internet Slavemaster
Murder in Amityville
Textbooks
Clinically Oriented Anatomy: Third Edition
Little Brown Grammar Workbook
Chemistry: A Student's Guide to the Central Science
Economics: Principles and Practice
Integrated Physics and Chemistry
Understanding Elementary Geometry with Algebra: A Guide for College Students
Nonfiction
When Nothing Matters Anymore
Becoming Vegan
Becoming a Jewish Parent
Bushworld
Celtic Magic
Odd Girls and Twilight Lovers
M.C. Escher: The Complete Graphic Work
The Worst Case Scenario Handbook
The Prince by Niccolo Machiavelli
Ozzy Knows Best
Paint it Black by Voltaire
Literary Baby Names
The Beginner's Guide to Mandarin Chinese
The Complete Idiot's Guide to Baby Names
The Qur'an
What Are You?: Voices of Mixed-Race Young People
Fiction
Scary Stories to Tell in the Dark
The Shining
The Boyfriend by R.L. Stine
In the Flesh by Clive Barker
A Walk to Remember by Nicholas Spark
Stephen King's Desperation
Harry Potter and the Half-Blood Prince (hardcover)
Harry Potter and the Deathly Hallows (hardcover)
Horror Show by Greg Kihn
Gabriel Knight: Sins of the Fathers
Kisscut by Karin Slaughter
The Nightmare Chronicles by Douglas Clegg
Lost Souls by Poppy Z. Brite
Night Shift by Stephen King
The Dead Zone
The Lord of the Rings Trilogy
The Hobbit
Requiem for a Dream by Hubert Selby, Jr.
Blood and Chocolate by Annette Curtis-Klause
The Parallel Universe of Liars
What my Mother Doesn't Know by Sonya Sones
JtHM: Director's Cut (tear on cover, otherwise great condition)
Squee's Wonderful Big Giant Book of Unspeakable Horrors
Shattered Mirror by Amelia Atwater-Rhodes
Midnight Predator by Amelia Atwater-Rhodes
Demon in my View by Amelia Atwater-Rhodes
Hawksongby by Amelia Atwater-Rhodes
Snakecharm by Amelia Atwater-Rhodes
Falcondance by Amelia Atwater-Rhodes
Twilight (paperback)
New Moon (hardcover)
Eclipse (hardcover, special edition with Team Jacob and Team Edward iron-ons, a print of the cover art from Breaking Dawn and the first chapter of Breaking Dawn)
You Slay Me by Katie MacAlister
Fire me Up by Katie MacAlister
Light my Fire by Katie MacAlister
Manga
Slayers 1
Gravitation 1, 2, 3
Chrono Cross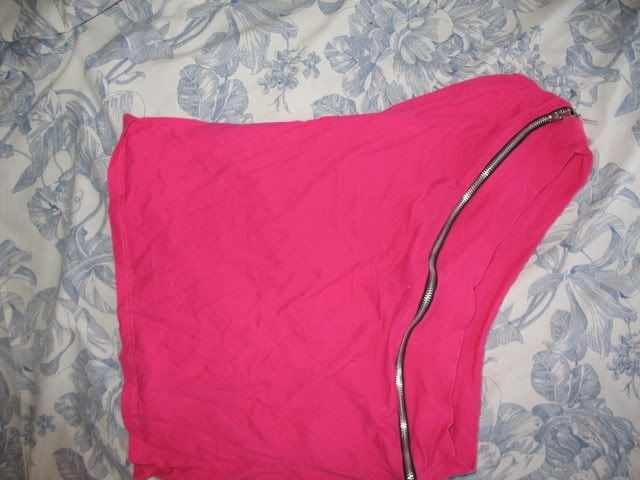 Wet Seal one-sleeve pink shirt, size M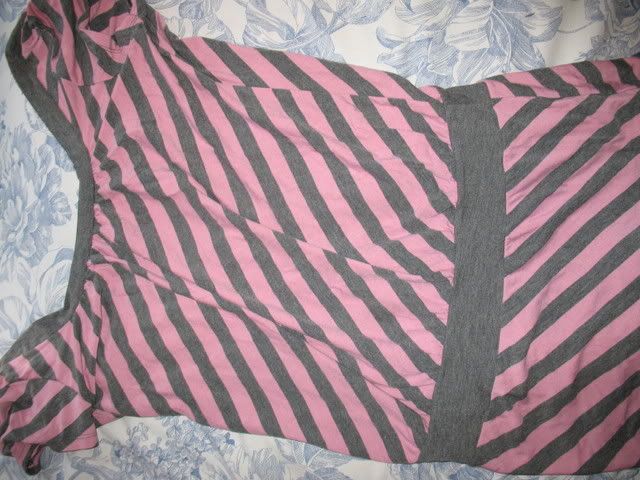 Pink and grey striped tunic top, size XL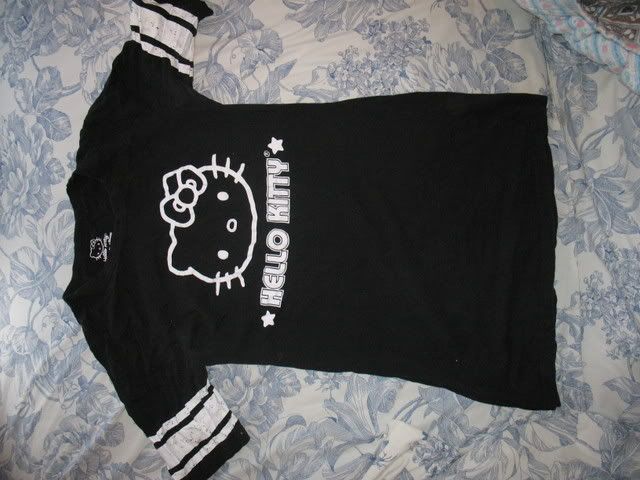 Hello Kitty top size L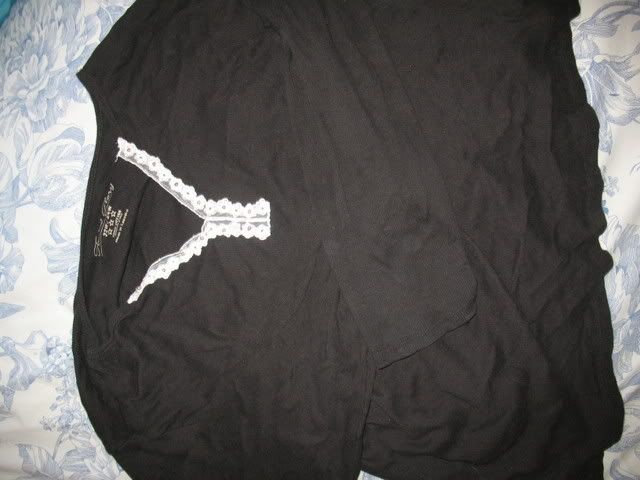 Long sleeve top with lace, size 22
Lane Bryant top, size 20-24 (it's stretchy)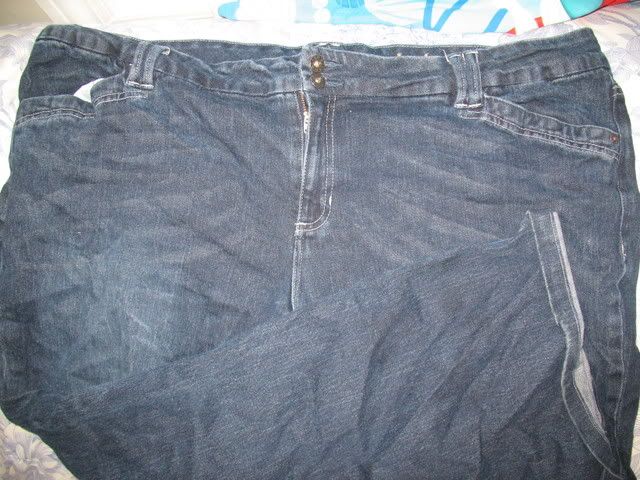 Size 24 jeans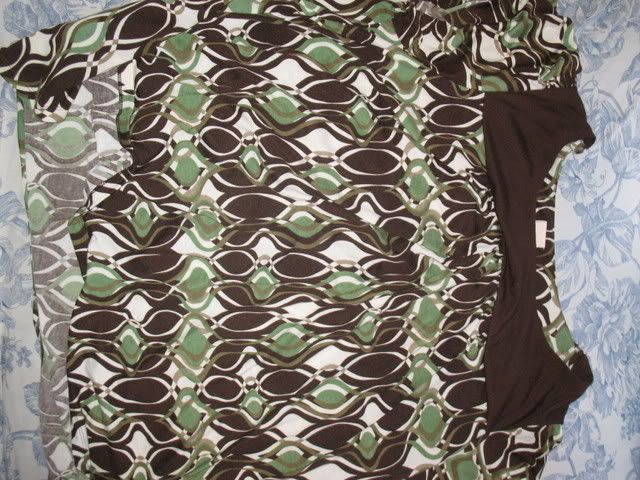 Size 24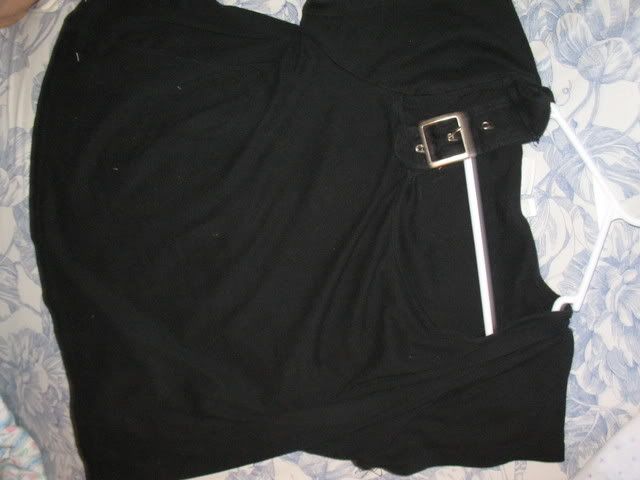 size 22, wrongly size, fits like 18
Job for a Cowboy XL band shirt
House: The Complete First Season
Degrassi: The Next Generation Season 2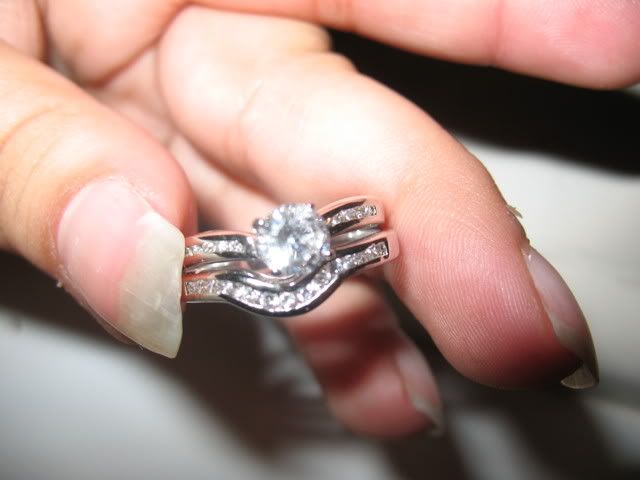 2-band sterling silver engagement ring with simulated diamonds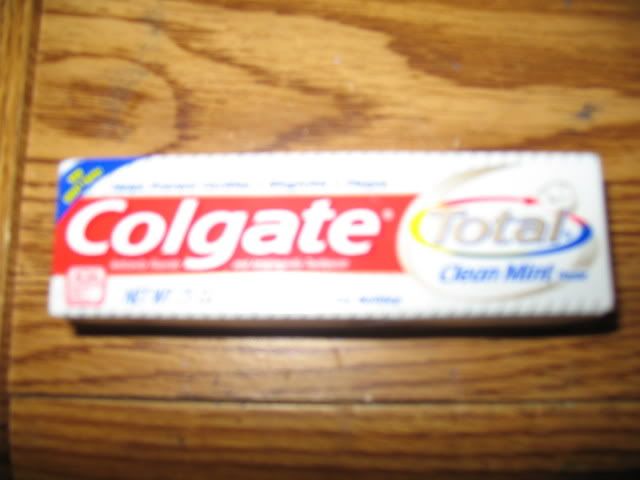 Travel-size toothpaste (the right size to be allowed on airplane carry-on)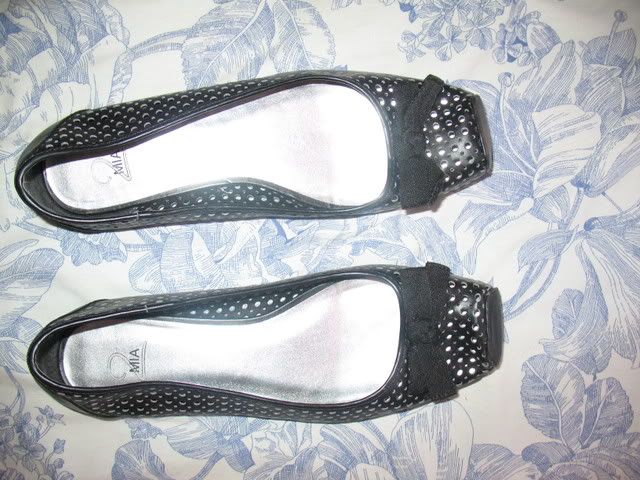 Size 9 flats
2g ebony spiral, 10g stainless steel spiral, 2g real amber plugs (comes in a pair), 0g acrylic flared plug, 00g pyrex plug
one size fits all back brace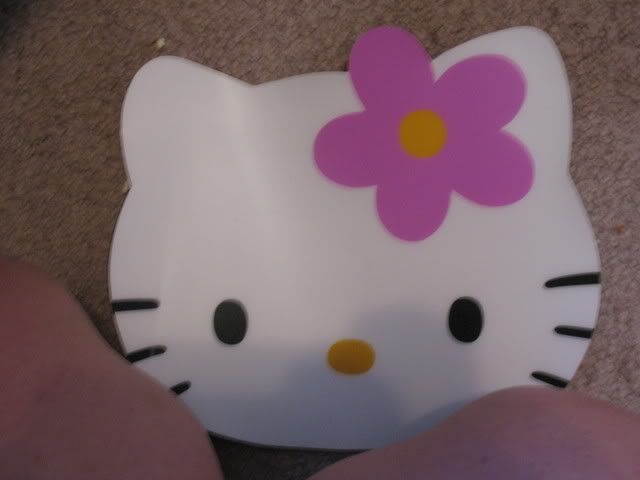 Hello Kitty mousepad
Rocky Horror Picture Show trivia game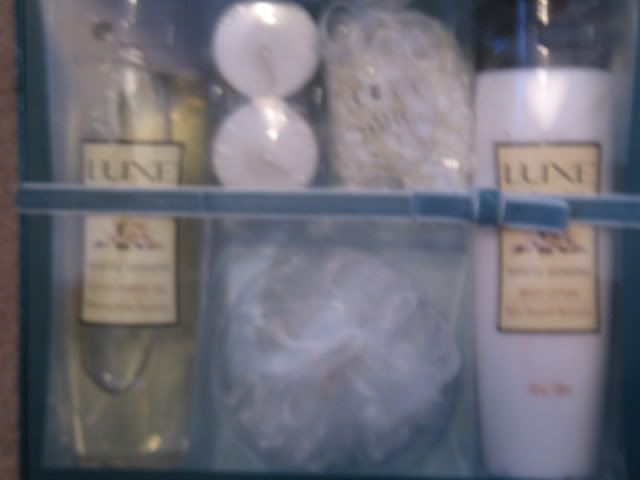 White Jasmine Luxe bath set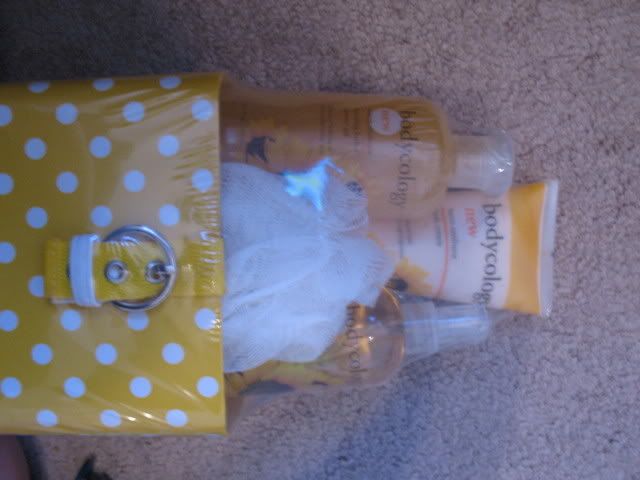 Bodycology Sunflower Burst bath and body set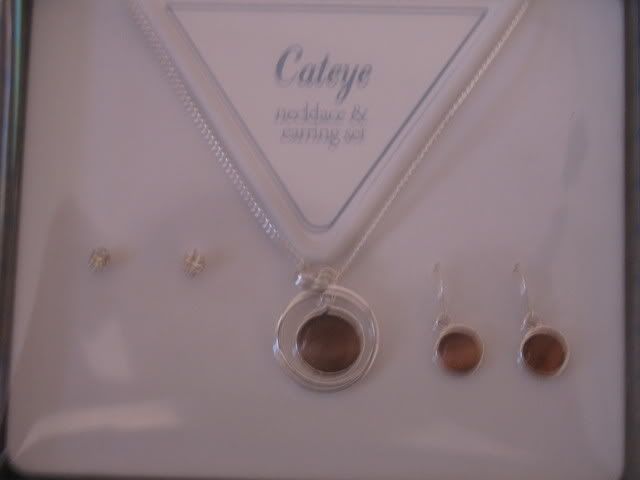 2 sets of earrings and a necklace, sold as a set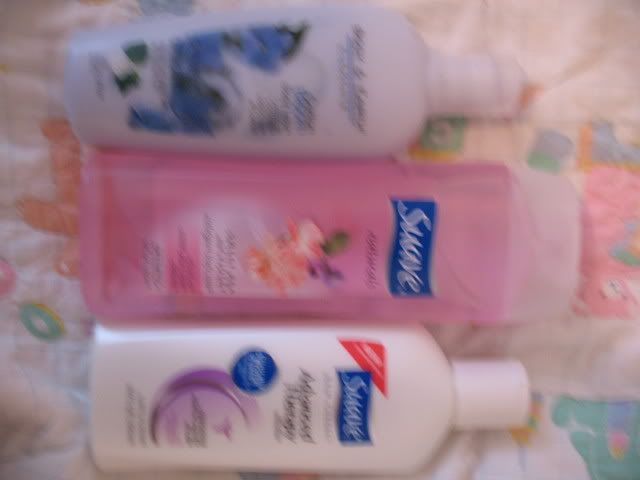 Cotton Bloom lotion, sweet pea body wash and advanced therapy lotion