Stressful week last week, but a good one.
First off, my computer semi-died the week before. The cooling fan fell of the CPU and landed on my graphics card, luckily not damaging anything. I took the machine to a friend, she bought a new fan, then had to go to five stores to find a replacement for the screw that broke. Then it turned out the threading was damaged so she brought it to a computer repair shop. All in all it took one week till I got it back. Cost me twice as much as anticipated and for no reason I can imagine I have to re-register Word now!
But I'm content, I got to edit my "multiculti" photos in time for my exam.
On Tuesday I met up with Mick Mazzei, who asked me to assist him in a photoshoot in Italy. At first it was going to be in Milan, but then was relocated to Naples. We were to shoot sports fashion for the company's catalogue. The location was a run-down machine hall where they repair the public busses.
Italians don't seem to place much emphasis on being on time. Our flight from Rome was delayed one hour, then the next morning we were picked up an hour later than it was said. I wouldn't have minded the extra sleep, I didn't get much because we arrived past midnight and then I couldn't get the air conditioner to work. We don't have air conditioners in Germany, and in Hong Kong they were working anyway or had buttons. Turns out the next morning, this one had a remote. The guy from the reception, whom I'd asked for help, never showed up either.
Anyway, back to the story. The model was apparently some TV personality, that much I could make out from the makeup artist's little English. She used to be on Italian Big Brother, and the bus mechanics were rather excited about her presence and had pictures taken with her. I found that amusing, both Mick and I had never even seen her before.
Despite the heat it went well and I enjoyed being active. My job was to set up the flash and battery at every new location, and to upload the photos onto the laptop. Shortly before the end, however, I was told to set up the equipment at one of the gates. I did so and when I was gone to get the battery, the flash was blown over by the wind there and broke. The photographer stayed cool, thankfully, we had both forgotten about the draughts at that particular place, and we did the remaining four outfits with a reflector.
We were done at 5pm, got to the airport and - yes, we had to wait an extra hour for our plane, hence missing our connection in Rome by mere 5 minutes. The flight to Munich, ironically, had been on time. I wasn't too sad, we got to sleep at the five star airport hotel, got a free dinner and breakfast, an airconditioned room and I could hit the bed earlier.
Some pictures after the cut:
Flying over the Alps for the first time!
Nocturnal view from my hotel room in Naples.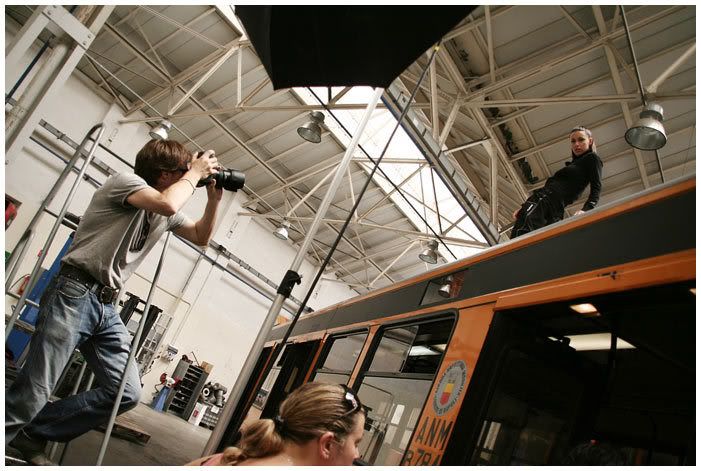 Melita on top of a bus.
Caught the flash! :-)
Fierce?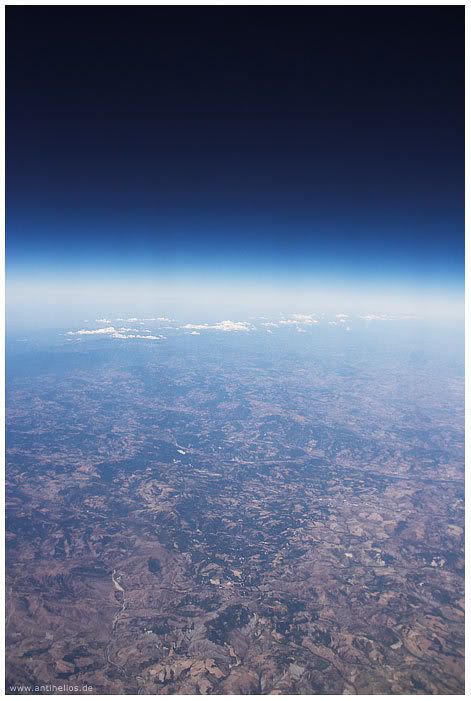 Flight back home.
Some more can be seen here:
http://s61.photobucket.com/albums/h50/fivelein/MiscPhotos/