These last 5 years have been really insane. So lets start with the DJ'n thing. So back in 2007 I created the party
Gutter Butter
.
It was sexy, dirty sweaty thing and I received a lot of
Press
for it. It was definitely my baby and I'm still very proud of it. Gutter Butter was an outlet for a lot of these creative ideas I had and in fact I almost never made any money doing. It started at a dirty rock'n roll bar called Todd's aka the Broken Record. After taking the party to a few different places I ended up at an amazing club, the Trapp Door. I had a pretty good stint there until I got fucked over and had my night canceled. I still don't know why it happened but I still see it as a stab in the back because they replaced my night with some stupid Irish thing that no one ever went to. I did end up doing a few other fierce nights there with my buddy Vision from the band Tragic Black before the club met its demise, by the hands of its manager, an ex gay cop who blew all the money we were making on cocaine and young boys he found on manhunt.com.
Some club / party highlights I've had since 2007:
In 2008 (by far the best year!) Bruce LaBruce was in town to promote his film "Otto the Zombie or Up With Dead People." My friend Brian the Mormon Hustler aka DJ Prix told me I should book Bruce to DJ at the Trapp Door, which of course I did. It was really awesome to finally meet someone in the queer world that I've looked up to for so long. He DJ'd with me on
Thursday night
and then we hung out the rest of the
week and partied.
I also had the privilege of joining him for his movie premiere and a party for Canadian filmmakers during that years Sundance. Also the last night he was in town Bruce and his producer came down to the Broken Record for my "ScumDance" party. Here's a link from an article he wrote for
CBC.
I get the pleasure of being name dropped a few times. That never gets old.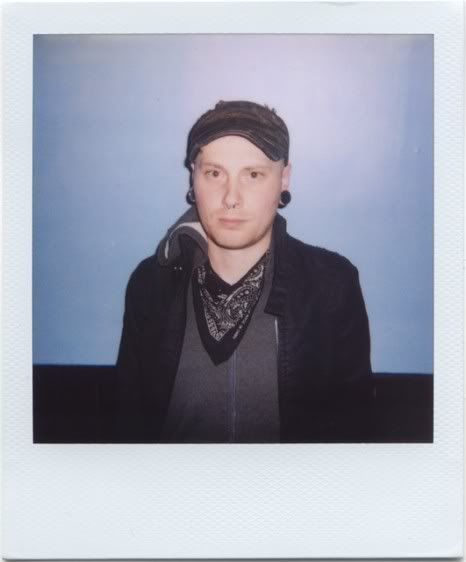 La Justin Strange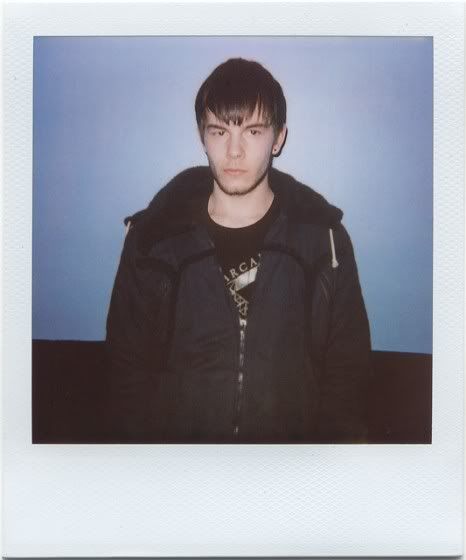 Jeremy aka "Otto" in Otto the Zombie.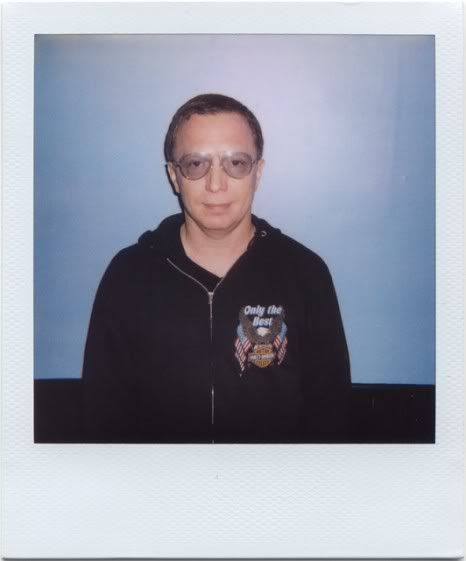 The Bruce LaBruce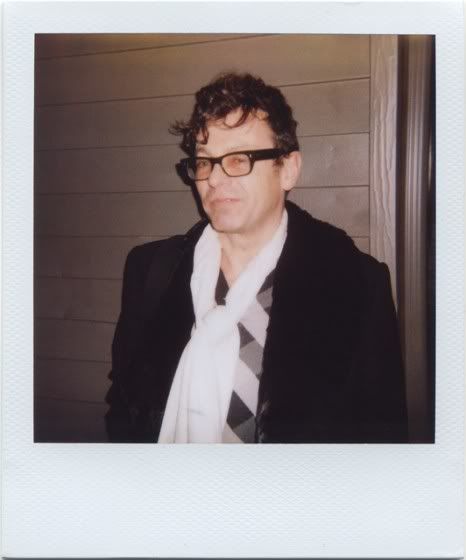 Producer Bruce Bailey

Also during this time I was DJ'n a lot of fashion / party events for fashion designer Jared Gold. They were all amazing, from in store dance party's, clothing line release parties and big fashion show after parties. I have to dig up all of my fliers at some point and do a whole post dedicated to just those.
After the Trapp Door I moved on to Club Edge. When I first saw it I wasn't really that stoked on it. It just reminded me of a giant dark barn and I really couldn't get my creative juices flowing. I tried a couple parties. The best one was with my friend Alisha and it was called "Tease." It was actually geared towards lesbians and queers. It was small but a lot of fun with a make-out booth and parties like "scissor me timbers"...get it? Scissor?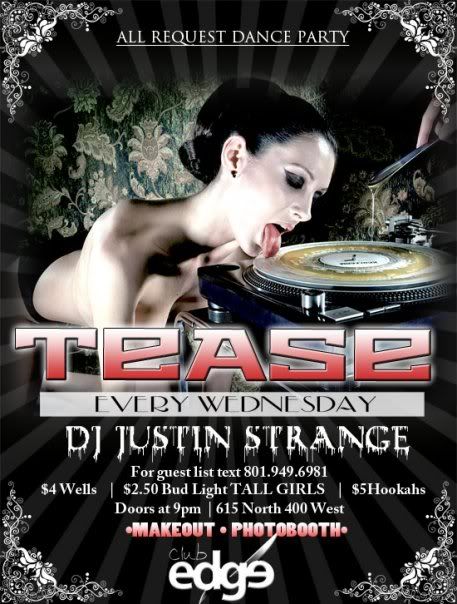 After about 6 months we got fucked over again by a new owner. We opened at 9am, had a band booked, band never showed up but the new owner did and they just ended our night like that. We told them to go fuck themselves and we were out.
A little time later I DJ'd some other party there with Tragic Black and the Fucktards. I got really drunk, had an great time and played Dolly Parton over and over again. At closing I decided to leave all my music at the club and pick it up in the morning. That was a huge mistake. The club got broken into that night. The burglars stole all of my DJ shit, a flat screen TV and a fucking VACUUM... So I was fucked:(
I was really upset at first but now I'm kind of glad it happened. It's pushed me into becoming a better DJ. I went out and bought all of my own equipment (two technics, a rane 56) and a bunch of vinyl. Now I'm working on becoming a scratch turntablist and focusing purely on my techniques instead of my ego. Not to say I won't still do parties but I'm no longer just going to think about that or deal with club owners and friends that will stiff you your pay at the end of the night and take advantage of your craft (I've been a total pushover and do to many favors).
I've turned down a lot of parties this year just so I could focus on my scratching, but there was a couple that I just had to do. "Tranimals" with Peta and Princess Kennedy. The other was for the Native American Filmmakers during Sundance 2011 up in Park City.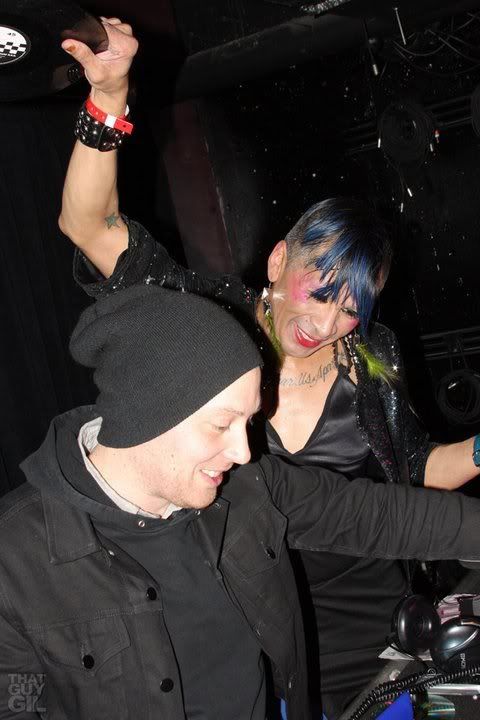 DJ Nature Boy and I rockin the party.