Saturday, March 12th, 2011
---
12:11 am
- ...WTF.
Originally posted by
lavenderfrost at ...WTF.

Well, there goes my good mood for the day.

NYTimes, the

bastion of quality reporting

, reported on the

gang-rape of an 11 year-old girl in Texas

that's led to charges against 18 high-school boys so far - all well and good so far, right? Shit like this NEEDS publicity to raise awareness.

Only problem is, they repeated - without refutation or critical commentary - the claims that the girl brought the rape on herself because of the way she was dressed.

Choice Quotes (No cut b/c everyone needs to see this - DEAL.):"It's just destroyed our community," said Sheila Harrison, 48, a hospital worker who says she knows several of the defendants. "These boys have to live with this the rest of their lives."

As opposed to the victim, who's gonna bounce back lickety-fucking-split, right?

Residents in the neighborhood where the abandoned trailer stands — known as the Quarters — said the victim had been visiting various friends there for months. They said she dressed older than her age, wearing makeup and fashions more appropriate to a woman in her 20s. She would hang out with teenage boys at a playground, some said.

TOTALLY BEGGING FOR IT.

THIS IS RAPE CULTURE, PEOPLE.

Now, what's being said and done in this community is bad enough, but the NY Times should be fucking ashamed of themselves right now.

( Here's how to contact NYT: )
(When I die, will they remember not what I did, but what I haven't done?)
Saturday, November 20th, 2010
---
6:03 am
Thursday, April 9th, 2009
---
10:46 pm
- So cute!
Saturday, July 14th, 2007
---
1:24 am
Monday, July 2nd, 2007
---
5:18 am
- Don't judge our love.
(3 Remember | When I die, will they remember not what I did, but what I haven't done?)
Wednesday, June 20th, 2007
---
11:22 pm
- I don't normally do this.
Monday, June 18th, 2007
---
3:02 pm
- It seems fairly accurate.
The Everything Test
There are many different types of tests on the internet today. Personality tests, purity tests, stereotype tests, political tests. But now, there is
one test to rule them all
.
Traditionally, online tests would ask certain questions about your musical tastes or clothing for a stereotype, your experiences for a purity test, or deep questions for a personality test.We're turning that upside down - all the questions affect all the results, and we've got some innovative results too! Enjoy :-)
Personality
You are more emotional than logical, more concerned about others than concerned about self, more atheist than religious, more loner than dependent, more lazy than workaholic, more rebel than traditional, more artistic mind than engineering mind, more idealist than cynical, more leader than follower, and more introverted than extroverted.

As for specific personality traits, you are outgoing (100%), romantic (86%), innovative (71%), musical (65%).
Stereotypes
College Student
100%
Emo Kid
100%
Punk Rock
93%

Life Experience
Sex
27%
Substances
38%
Travel
12%
Politics
Your political views would best be described as Socialist, whom you agree with around 83% of the time.
Socioeconomic
Your attitude toward life best associates you with Middle Class. You make more than 41% of those who have taken this test, and 79% less than the U.S. average.

If your life was a movie, it would be rated PG-13.
By the way, your hottness rank is 55%, hotter than 29% of other test takers.
TAKE THE TEST
brought to you by
thatsurveysite
(1 Remember | When I die, will they remember not what I did, but what I haven't done?)
Saturday, June 2nd, 2007
---
11:31 pm
Wednesday, May 30th, 2007
---
3:51 am
- Starburst Little Lad Dance - Berries and Cream
Sunday, May 6th, 2007
---
4:26 pm
Friday, May 4th, 2007
---
1:55 pm
I think I've decided to do this after I graduate. It's what I wanted to do in the Peace Corps, and I can set the terms of my service, instead of 27 months.

Speaking of graduation, if I can stay on track this time, I will graduate in December (finally!).

I will be interning at Ocean Dreams again this summer. They're farming clownfish of all sorts, so that will be freaking awesome. :)
(When I die, will they remember not what I did, but what I haven't done?)
Thursday, April 26th, 2007
---
1:28 pm
- Dog update.
Skylar got X-rayed. She has a bad case of hip dysplasia and a somewhat milder case of spinal arthritis. She's only 4. I love that my vet is a hippie, and doesn't automatically run for the hip replacement option. Right now, she's on Rimadyl (anti-inflammatory) for a month and I've put both her and Shelby on glucosamine supplements, which will continue forever and a day. She's already showing progress. I didn't realize just how aggressive towards Shelby she'd gotten, I suppose from the pain in her hips and spine. In any case, walks are more pleasant now, and I can ever walk both of them at once with minimal trouble, due to Shelby's gentle leader. Skylar doesn't pull if Shelby doesn't pull and Shelby doesn't pull if I control her head. It's a win-win-win situation. And Molly? Molly is bed hogging lazy ass.

The end.
(When I die, will they remember not what I did, but what I haven't done?)
Tuesday, April 10th, 2007
---
12:30 pm
- Sounds kinda right.

6 - the Questioner

Thanks for taking the test !


you chose CY - your Enneagram type is SIX (aka "The Loyalist").




"I am affectionate and skeptical"
Questioners are responsible, trustworthy, and value loyalty to family,
friends, groups, and causes. Their personalities range broadly from reserved
and timid to outspoken and confrontative.
How to Get Along with Me


Be direct and clear.



Listen to me carefully.



Don't judge me for my anxiety.



Work things through with me.



Reassure me that everything is OK between us.



Laugh and make jokes with me.



Gently push me toward new experiences.



Try not to overreact to my overreacting.


What I Like About Being a Six


being committed and faithful to family and friends



being responsible and hardworking



being compassionate toward others



having intellect and wit



being a nonconformist



confronting danger bravely



being direct and assertive


What's Hard About Being a Six


the constant push and pull involved in trying to make up my mind



procrastinating because of fear of failure; having little confidence
in myself



fearing being abandoned or taken advantage of



exhausting myself by worrying and scanning for danger



wishing I had a rule book at work so I could do everything right



being too critical of myself when I haven't lived up to my expectations



Sixes as Children Often



are friendly, likable, and dependable, and/or sarcastic, bossy, and
stubborn



are anxious and hypervigilant; anticipate danger



form a team of "us against them" with a best friend or parent




look to groups or authorities to protect them and/or question authority
and rebel



are neglected or abused, come from unpredictable or alcoholic families,
and/or take on the fearfulness of an overly anxious parent



Sixes as Parents


are often loving, nurturing, and have a strong sense of duty



are sometimes reluctant to give their children independence



worry more than most that their children will get hurt



sometimes have trouble saying no and setting boundaries



(When I die, will they remember not what I did, but what I haven't done?)
Wednesday, April 4th, 2007
---
5:23 pm
- Also, for Lacy:
4:55 pm
Tuesday, April 3rd, 2007
---
8:12 pm
12:49 am
Hillsborough County Animal Services
Dog Bite Reduction Strategy Options/Recommendations


1. Increase the "failure to register a dog/cat" fine from $50 to $200 for a first offense
2. Increase the dog/cat at-large fine from $100 to $250 for a first offense; reduce to $25 w/proof of sterilization and microchip. MC for 2nd and 3rd offenses
3. Increase the boarding fee for impounded dogs from $8 to $15 and $ 10 for cats
4. Add a $25 late charge for not registering a pet within 30 days of the expiration of the Rabies Registration Tag
5. Require sterilization of dogs and cats unless the owner obtains a $150/year Intact Animal Registration Tag from the county; only $100 w/proof of microchip
6. Prohibit the tethering of intact dogs and establish a $250 fine for a first offense; Reduce to $25 w/proof of sterilization and microchip. MC for 2nd and 3rd offenses … to be effective six months after the approval of the Animal Ordinance revisions
7. Require the owner of a dog/cat that has puppies/kittens to register (for free) those puppies/kittens within 30 days of their birth; fine of $50 per puppy/kitten for non-compliance
8. Require all dogs and cats be micro-chipped by July 1, 2010 unless the dog/cat is sold/purchased prior to July 1, 2010 which would require the animal be micro-chipped within thirty (30) days of the sale/purchase
9. Require the sterilization and micro-chipping of any dogs or cats that are found to be roaming at-large after the 1st offense
10. Approve the establishment of a "Community Resource Animal Control Officer Team" consisting initially of three Animal Control Officers
11. Fund a Dog Bite Prevention Public Education Program budget
12. Partner with the School District/Board to develop two classroom dog bite prevention curriculum programs that will be taught to every child in the second and fourth grades
13. Require dog owners of dogs that weigh 30 or more pounds to have proof of $100,000 in liability insurance coverage should that dog bite a person, destroy property, etc.
14. Prohibit the ownership/possession of any dog hybrid or cat hybrid (i.e. wolfdog, chaussie, etc.)
15. Pet sellers must provide mandatory obedience training
16. Pet sellers must provide educational materials
17. Partner with the Parks Department to offer obedience training
18. Offer a free registration tag with successful completion of obedience training
19. Offer a free registration tag with proof of sterilization and microchipping
20. Prohibit the use of animals as weapons
21. Prohibit dogs in the vicinity of schools or vulnerable people's facilities
22. Require rental agents to distribute educational materials
23. Make culpable negligence a violation of ordinance with option to enforce criminally
24. Offer insurance underwriters liability insurance requirement in an ordinance in exchange for funding educational program
25. List all bites in a searchable database on website
26. Mandatory obedience training for all dogs weighing 75 or more pounds
27. Authorize a fee payment program for indigent citizens who cannot pay all of the fee at one time

Some of these items were voted out at the meeting including item numbers: 13, 15, and 26.

(Thanks to
gsd_bulldog for the copypasta.)
(7 Remember | When I die, will they remember not what I did, but what I haven't done?)
Monday, April 2nd, 2007
---
4:42 pm
RIP
Cracky AKA Crackbaby
1997 - 2007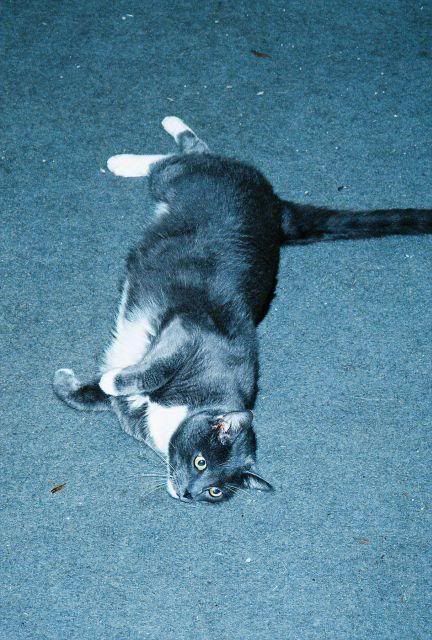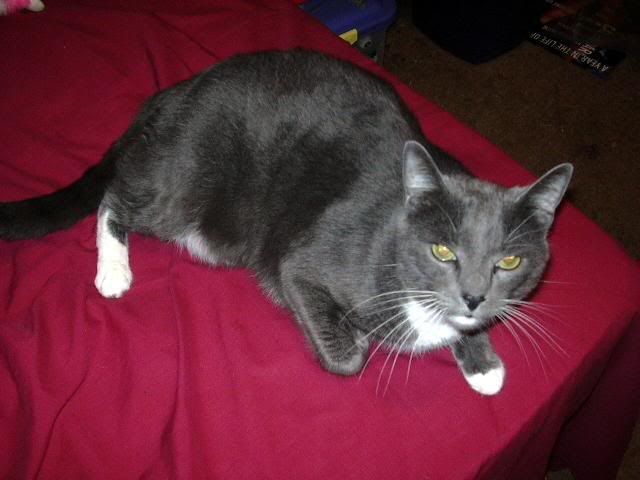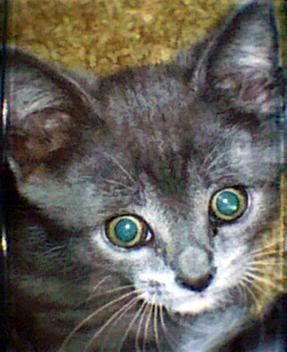 (3 Remember | When I die, will they remember not what I did, but what I haven't done?)
Sunday, April 1st, 2007
---
9:46 pm
Monday, March 26th, 2007
---
11:25 pm
- Oh BSL, I hate you!
http://www.tampabays10.com/news/local/article.aspx?storyid=51150

Pit Bull owners bark at 'dangerous dogs' ban


Tampa, Florida - Pit bulls, German Shepherds, Rottweilers and Dobermans are among the breeds that would be banned under a proposal before the Hillsborough county commission. The goal is to cut down on the number of dog bites in the county.

Last month, a toddler was critically injured after his grandmother allowed him to get too close to her 3 Pit Bull mixes as they were eating. 20-month old Ian Keo screamed when he got tangled up in the dogs' chains. Then one of the dogs attacked. Ian suffered critical bites to his neck and head.

Friday, the public was invited to sound off on a proposal for a 'dangerous dogs' ban during a meeting at Hillsborough County Animal Services. Crystal Jimenez showed up to say she's tired of people singling out certain breeds. She says her 2 pit bulls are just like any other dogs.

Instead of a breed ban, Jimenez says she wants the public to be taught about different dog breeds.

'I've been asking Hillsborough county for at least 3 years now for an education program. Nobody wants to listen to me,' she says.

She adds that owners also need to take responsibility when they have breeds with a predisposition for violence.

'You need to know that when you chose to take this breed on. It's a bully breed. You need to know what you're getting into,' she says. 'You can't chain a dog in the backyard and not expect it to be aggressive.'

Animal services is holding 3 more public input sessions, as warranted, at its facility in Brandon. The dates are: March 19, 22, and 26. All the meetings are scheduled for 2 p.m.

Animal services will then compile the input to be presented to county commissioners within 30 days.
(9 Remember | When I die, will they remember not what I did, but what I haven't done?)