Friday was my Saw 4 Night and I liked it... even tho many people i talk to said they were dissapointed =[ but more gore than 3 and the kids i went with wanted to leave after the first 10 min... but ended up staying =] i have to say it is my favorite movie =] I guess i am a October Baby lol! Before the Saw movie, ryan came over cuz his class got cancelled, we watched A Night At The Museum and i like it. I decided that if i were to become something besides me.. i would become an Neandrathal cuz they are just goofy as hell!
Anyways.. On the way home Stac brought drama again and didnt tell us that she was going to a partay after the movie so when the movie ended the boys ate sushi and stac was just pissed off and wanted to go home.. but i drove so she couldnt go home... all she did waas complain to me.. but i kinda just ignored her ass. FUCk the world does nyo revolve around you! Anyways... again... On the way home.... we almost got into a serious car crash... and no joke... stac was crying and ryan hit his head on the window... so the story is that ryan yelled to me when i was driving that there was a spider on my window... and so stupid me tried to multi-task and killed it... but then when i killed it... i lost contorl of my steering wheel... as i turned to the right, the car went totally right towards the poles.. and when i turned left... it went towards a diffrent car and i couldnt take contorl.... it was the scariest shit ever.. and honestly... we could've died... =[
i felt so shity after wards and ryan tried to calm me down but i felt so bad... im sorry... i leaned my lesson and im gonna be a good driver now...
So on Saturday went to go buy my jacket for Japan cuz it's gonna be cold and i have no jacket to keep me warm... so i went and bought a Holister Jacket! omg! i would never buy it but eyyyy mom wanted me to so i just did.
Sunday i worked on my 3D Art Project all day =] ot looks great so im rpoud of it <3333
Picture Below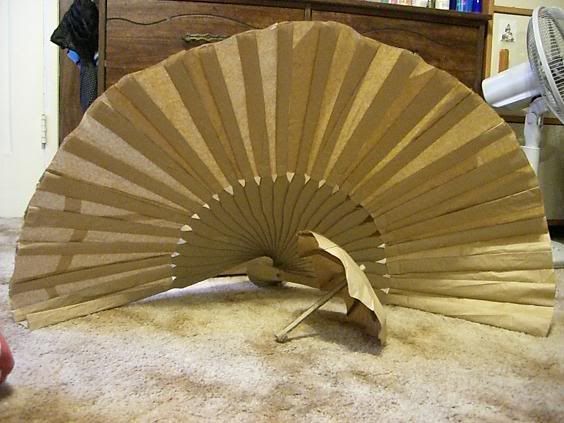 so what i had to do is make a small object 3 times big and a large object 3 times smaller.
My other part Projects =]
this one is made out of Foam and we had to carve out a histoical thing.. going on today int he world so i picked Global Warming
So for this one, i had to choose a 3D recycled object witha 2 demension and make the 2D into a 3D. Proud to say that i got a A on this =]
This one is called Miniture something lol i forgot the name but i had to carve out an object that represents the USA witha bar of soap =] so much fun@ And again a A on this =] I picked out corn because the Native Americans settled to america first and they brought corn to us.