I actually meant to do this awhile ago but never get into it.
So this is me and what I like. Lot's of pics!



First the random :)This is my wallpaper at the moment :D


Music

Tegan and Sara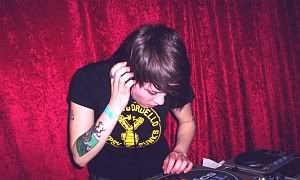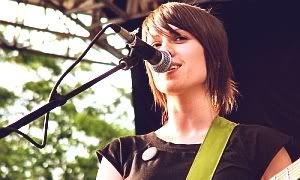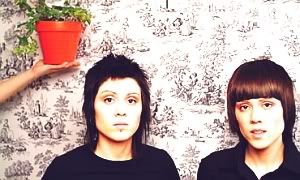 - Well what can I say. Tegan and Sara is a great band and I was pretty obsessed year/few years ago. Day and night I listened to these girls and it was too much. Now a days I rarely listen to them and if it's mostly "If It Was You" album because it's awesome. i hope someday I can listen them like I used to..day and night. :)

Spice Girls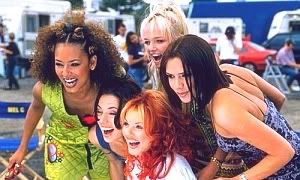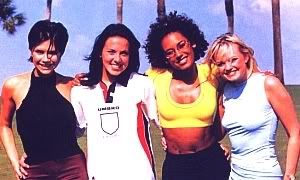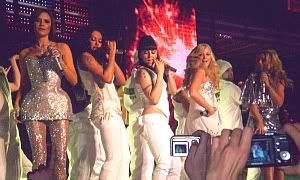 - Spice Girls..hah yeah good times,good times. The first time I saw them on TV in wannabe music video it just hit me and they got me lol At that time I didn't even try to listen other bands. I was very upset because the girls were coming to Helsinki,Finland and my parents didn't let me go. I was bitter...very. Until I heard Geri left the band after Finland. Bitterness just kept growing and I put it all to Geri and finally the whole group. I didn't listen them for awhile until I heard them again at my friends house who was a fan too. It was hard to accept their solo careers but I got finally over it. Years went by and then they announced the reunion tour. I was so exited. I got the ticket's for me and friend for the Cologne,German show, 77e each. Those 2 last pics are from that show. It was just awesome. Sometimes I still wonder if it was all true because it felt and still feels like a dream.

Michael Jackson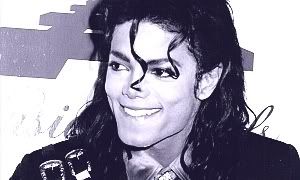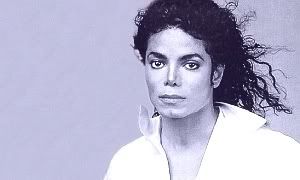 **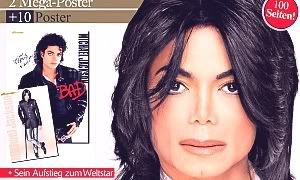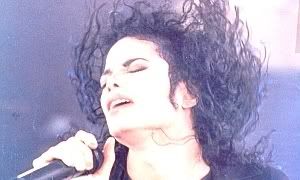 - Everytime I mention this mans name everybody go all wtf the man's a pedo etc. etc. I like it how you can get a conversation and maybe even a controversy about it. The thing is I love his music and I think he's a genius when it comes to making music and dancing. I really do not like what I have been hearing of him but no ones perfect. The King Of Pop.

**I almost bought this magazine when I saw it but it was almost 10euros or something.

Lauryn Hill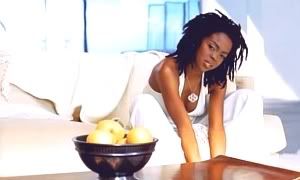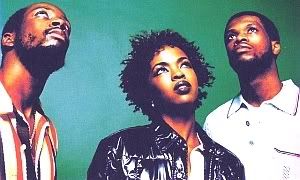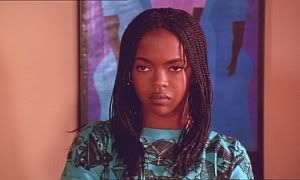 - "The Miseducation of Lauryn Hill" is one of my favorite albums ever (I'm ready to upload it if someone is interested). I'm pretty sure that we all heard her when she was in "Fugees". Don't even get me started how awesome band that is. Next time I saw Lauryn was in the movie "Sister Act 2". Didn't actually bay attention in that few of the times a saw it. Shame on me. Then I saw the name Lauryn Hill and went all fangirl haha. I had to buy "The Miseducation of Lauryn Hill" and I'm so glad I did. She was in Finland hmm if I remember right it was 2006 summer and I missed her. I fail at life.

Anna Tsuchiya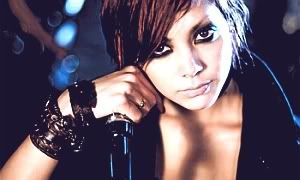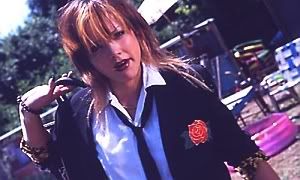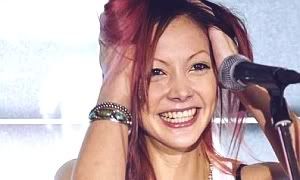 - Saw her from the first time in a movie "Shimotsuma Monogatari" (Kamikaze Girls). It was love from first sight. Btw the movie is HAVE TO watch. Then I heard that she makes music too like many else Japanese actors. She sings in english/engrish/japanese. I love her voice and the randomness of her songs. Before her solo career she was in a band "Spin Aqua". Her voice from the Spin Aqua times has changed so very much I don't know if it's even possible. Well seems so.


Movies

Repo! The Genetic Opera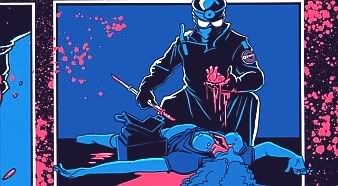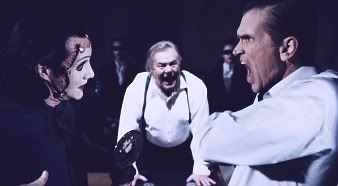 **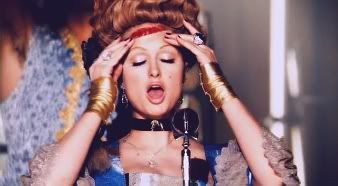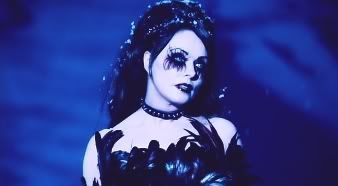 - Let me tell how awesome this movie is. Song's=I love them!Chase the Morning takes the win easily. Blid Mag is so great and the best part is that she's played by Sarah Brightman! Now how awesome is that?! Plus it has other great actors. Anthony Stewart Head was great choice to play Nathan/The Repoman.

**I think I do enjoy way too much when her face falls off. LOL

Planet Terror




-The movie that made me fangirl Rose McGowan. How awesome is to have a machine gun where you foot should be?! God I do love this movie so much I can't put it into a words.

Death Proof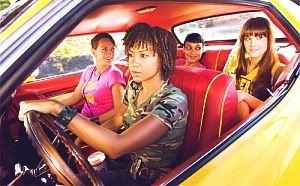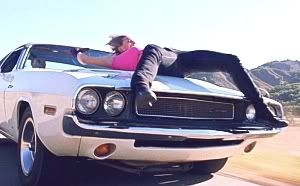 **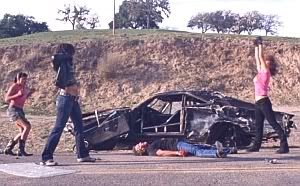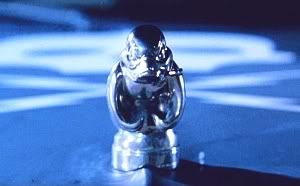 - More Grindhouse. I love it this movie was made. How they filmed it and all. The soundtrack was great.

**Gets me everytime! Die you bastard DIIIIIE! XD

The Phantom Of The Opera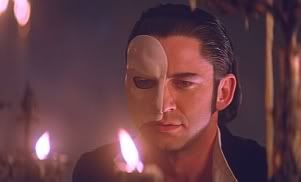 - My second musical. This shows the fact that I do love every kind of music. I even liked Gerard Butler in it. How amazing is Emmy Rossums voice?! Sometimes it feels like I have to watch the movie because of her voice and she's very beautiful too.

Moulin Rouge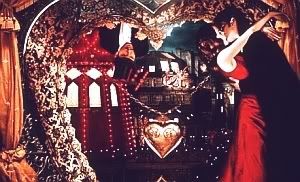 **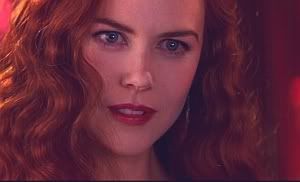 - Moulin Rouge. I watched this like 3times in a day when I rented it for the first time. Nicole Kidman and Ewan McGregor were just perfection. And this was the first musical I saw. I gotta say that when I rented it I didn't know it was a musical and probably if I would have noticed it while renting I wouldn't take it. I'm glad I saw it. Nicole was SO beautiful.

**Kylie As The Green Fairy was awesome!

Hackers

**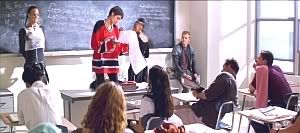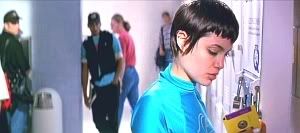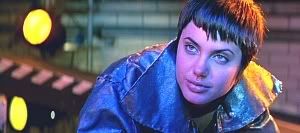 - What can I say it's my all time best from Angelina Jolie.

**Kate "Acid Burn" Libby isn't amused. *giggles*

Black Snake Moan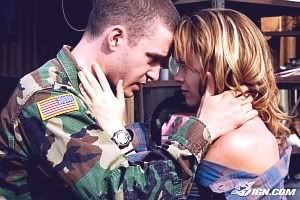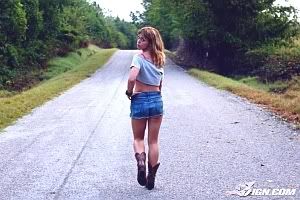 - I watched it because Christina Ricci is awesome. The movie turned to be great as well. Samuel L Jackson made it even better.

Azumi 1/2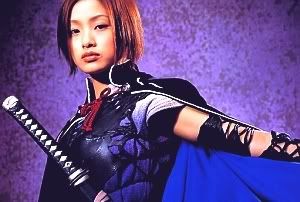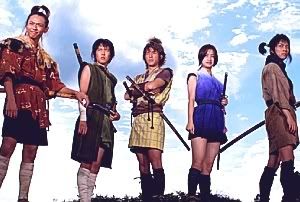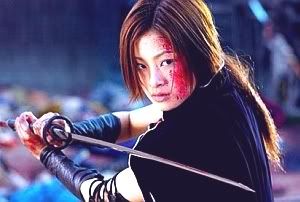 - I loved Aya Ueto on these movies! She's just perfection to play Azumi. Samurai movie with lot's ass kicking and blood...lot's of blood lol.


Characters

Susan "Sooz" Lee




- Sooz played by Emily Corrie.
I dunno what to say. Sooz is just beyond the other characters in "As If". She's the only one I ship with a guy only btw Sooz/Jamie ftw! Soozs POV's were always great to watch. Here's a clip. It's the first I found and it isn't that cheery but thats the way she's.

http://www.youtube.com/watch?v=R3awOTIaVi4&feature=related

Shell Dockley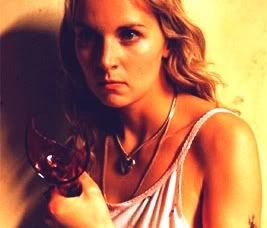 - Shell played by Debra Stephenson
Haha Shell is just a crazy bitch and I love her! The only reason I watched "Bad Girls"

Faith Lehane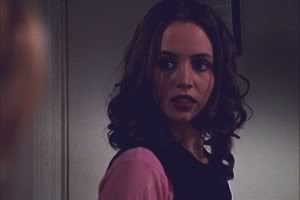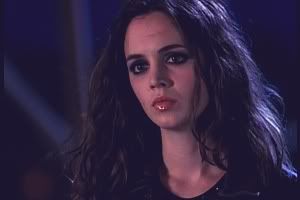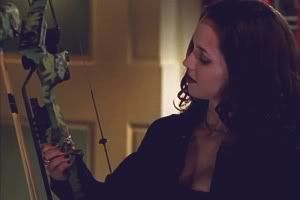 - Faith played by Eliza Dushku
I liked Buffy the most until Faith came along. Loving the crazyness and I do love shipping Buffy and her. Best character from Joss Whedon ever. Five By Five.

Emily Fitch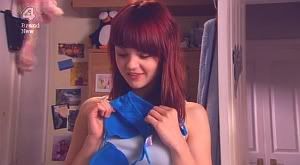 **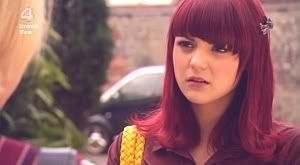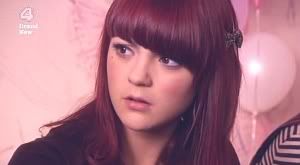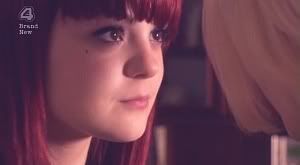 Emily played by Kathryn Prescott
- I think everyone on my f-list know the fact that I love her. From the first episode of Skins 3. Season. How much do I love that red haired girl who tells a lie to flirt with girls..well a girl. *squees*

** "What?!I'm not!I'm not gay." LOL

People

Emma Bunton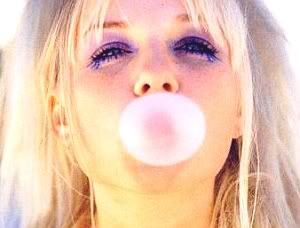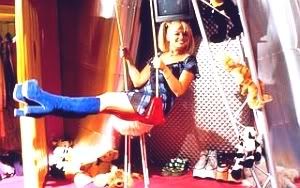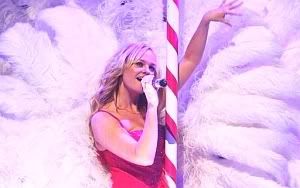 - Trough The Spice Girls to Solo career she's always been my favorite and I really do love her.

Angelina Jolie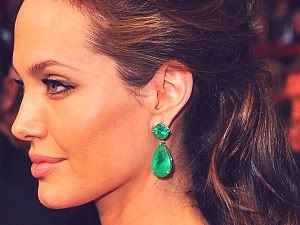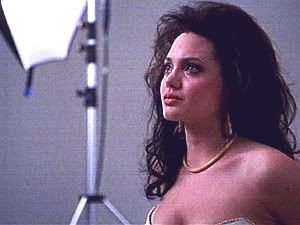 **

- I remember very clearly that people used to talk how hot Angelina Jolie is and such and I was like she's not that hot without even seeing one of her movies. Then I just rented the first "Tomb Raider" and yes indeed she was hot lol It took awhile all I thought about her that shes hot and beautiful. Now a days I really respect her an actress. I forgot to watch the Oscars. FAIL. She looked lovely by the pics I have seen.

**From this pic we can go to next my favorite person and that is..

Gia Marie Carangi

**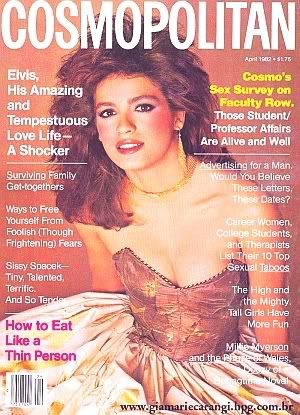 ***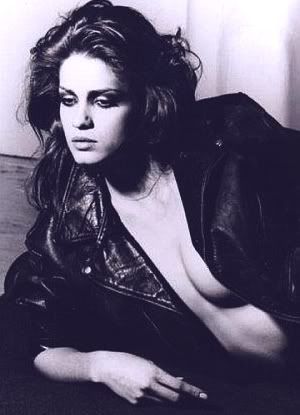 - The most beautiful Woman god created. Tragic life. I'm obsessed by her. What else..I love her!

** You may or not recognize that this photo shoot is also in the movie (last picture in Angelina Jolie ones). Gia asked the photo shoot and Francesco Scavullo gave her a cover for the cosmopolitan. It's was her last cover.
*** This photo shoot was also in the movie.

Anne Frank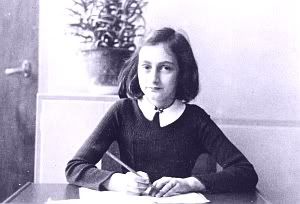 **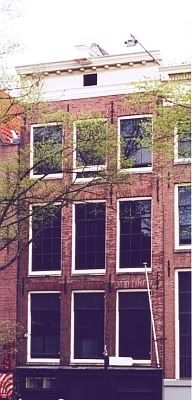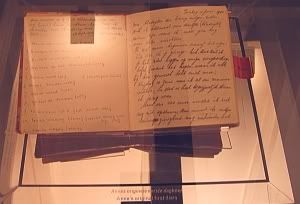 ***

- When I saw the movie on TV I haven't forgotten this girl since that. Few years ago I started to read her diary but I was and still I'm slow reader and I had to take the book back to library which I didn't finish. Now I bought my own book and I'm glad I bought it now because these's some new info. This girl is my hero so to speak. I don't know what I would have done if I would have been in a same situation.

**This Is the building where she was hiding with her family and the others.