This is what happens when I get bored. I spent the whole day reading before I finally went on the computer and fixed up my
blog
. I got really tired of the old layout quickly and decided to play around with photoshop. I ended up making myself a new Boyd layout so I was quite happy with that.
Lately, I've been making icons when I have nothing better to do. I really wanted more Boyd stuff so yeah, I went through a couple of websites and made some icons from pics that I loved.
Credit
__vintagebomb!

001
002
003
004
005
006
007
008
009
010
011
012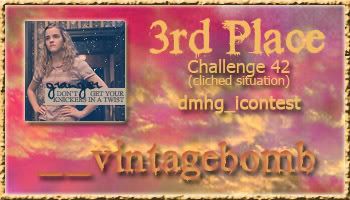 Eeep. Better start writing. I've been neglecting my writing lately. Sigh.