Alexander technique
class. It was surprisingly fun! I mean, not the class itself, I'm not really comfortable with bodily practices while somebody's watching, but I felt happy and laughed as I sat in a way I had never sat before, and that was unexpected (and welcome) as heck.
Tags: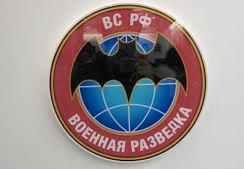 And here is Putin looking at it on the floor:
RL: Owning our fannish imagination since forever.
(Via
BoingBoing
)
__marcelo
Latest Month
February 2016
S
M
T
W
T
F
S
1
2
3
4
5
6
7
8
9
10
11
12
13
14
15
16
17
18
19
20
21
22
23
24
25
26
27
28
29