Even though "lovely monday" is an oxymoron, I'm still terribly happy that the weekend from hell has ended. Today Brian, Nico and I snuck out of health kinda to watch the honors
film
disaster that we made. There were planes all in the background of the dialogue and it made me laugh. Mrs. Smith called me well-spoken and I think I said thanks.

This is the most perfect spring, even at 44°. Especially in the afternoon.


I'm not good at adjusting to change. I'm trying to be better. I'd also like to add that working a lightboard isn't so hard. Although, I could probably deal without the twenty minute interrogations about recording music that the sound designer is always starting every time he sees me alone. He wants to come see The Historical District play a show. Beth called him creepy and I agreed. I think.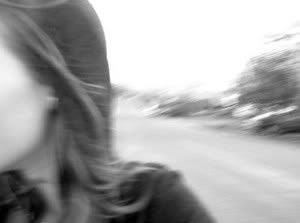 I'm never coming back.