New drama season~
SPOILERS AHEAD
IRIS
Kim Hyun Joon (Lee Byung Hun) is an assassin who belongs to a top secret organization known as the "NSS" whereas T.O.P is an assassin who works in another secret organization located in the United States called "IRIS" and was ordered to kill Hyun Joon. Seung Hee (Kim Tae Hee) is a psychological analyst who plays an important role in bring Hyun Joon into the "NSS." Jin Sa Woo (Jung Joon Ho) is Hyun Joon's colleague and falls in love with Seung Hee as well but keeps this to himself.
(
Iris...read on
Collapse
)
OHITORISAMA
33-year-old Akiyama Satomi (Mizuki Alisa) is a history teacher at the prestigious all-girls high school she once attended. One day, a young man named Shinichi (Koike Teppei) arrives at the school as a temporary instructor. He's ten years younger than Satomi, has only worked part-time jobs, and has neither money nor status. Although the other female teachers and students find him cute, he is completely not Satomi's type... or is he? Will love blossom between this unlikely pair?
(
Cute is right...
Collapse
)
TOKYO DOGS
Takakura So (Oguri Shun) witnessed his father's murder at a young age. Pledging to catch the killer, he grows up to become an elite cop in New York City, where the criminal lives. His character is cool-headed and disciplined, yet adapts well. Because of major drug dealings, he gets sent to Tokyo to conduct a joint investigation with the Japanese police. There, he gets teamed up with, Kudo Maruo (Mizushima Hiro), a detective from a special investigative division. Kudo is a hot-blooded fighting expert due to his earlier days as a delinquent, but he makes a strong impression with his stylish appearance and is always interested in going on group dates. His personality, interests, and investigation methods are completely mismatched with Takakura's, but the two somehow work together to crack the case they've been given.
(
Why is the poster so photoshopped?
Collapse
)
There were two more other dramas I wanted to check out, but no subs yet. I saw Samurai High School RAW and Miura Haruma is so adorkable. That's just one more drama to add to Iris and Tokyo Dogs. :3
Also, to new friends~ Welcome!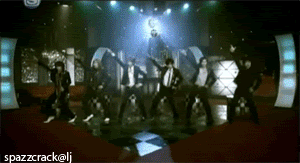 Mood: calm
Music: SS501 - Wasteland