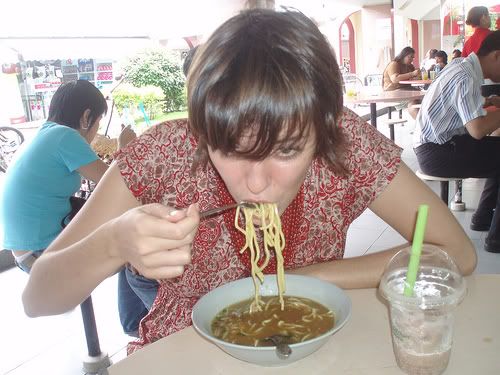 this is a photo of me eating mee. mee is malay for noodles, and there are several dishes that include these delicously tasty noodles. this dish was really spicy but i washed it down with a yummy soy mocha from mr. bean. yum!
this is a view of the financial district from esplanade. we sat and enjoyed fresh sugar cane juice, listened to some live music and watched the sunset after window shopping. lovely place.
near my boyfriends place there are lots of apartment buildings that look like this, tall and colorful. in between the buildings there are nice parks, places for kids to play, some small convenient stores and the best thing is it is all clean!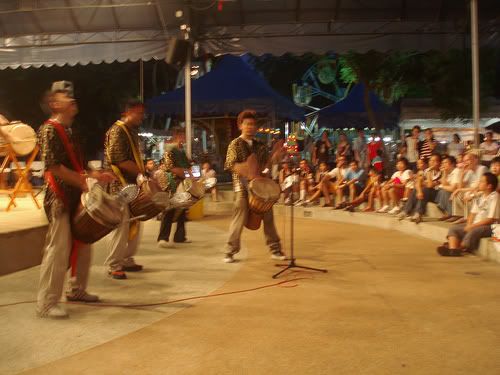 after a long day of double biking around east coast beach, ritz and i ate some japanese food and then watched the lila drum group perform at the ampitheater, and it was so amazing! they performed several pieces from africa, and it was really enjoyable even though no one danced! they teach classes and i wanna sign up!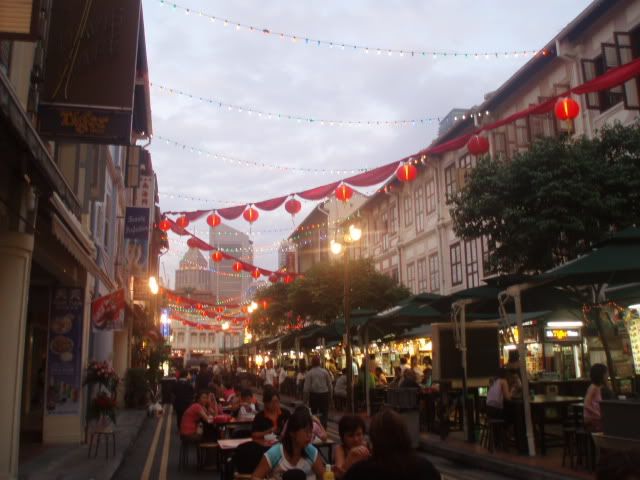 here is chinatowns food center, and as you can see it's quite busy. they close off the street as the sun is going down and set up tables as to accomodate the hundreds that come to enjoy the amazing food. i liked the string light effect, very nice! the buildings around this area are very colorful, just like the food.
this is our huge meal at chinatown! i can't even describe how delicous it was. i've never had most of this stuff, the only familar dish was wanton, and even that tasted better than ever before. my favorite was black egg with ginger. mmmmm. it was fun to try a little of everything. =D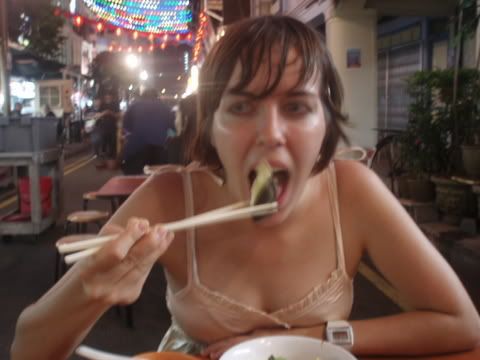 here is me eating the black egg. yum!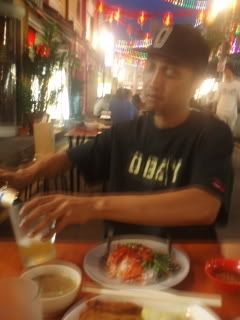 ritz pouring the drinks... such a cutie!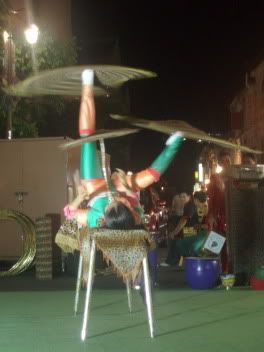 after our extremely large dinner in chinatown we enjoyed some live entertainment in the intersection. there were contortionists and guys doing some acrobatics. bravo! i've never seen this stuff live so it was a nice treat.