Dec. 17th, 2005 | 10:33 pm
mood: accomplished
music: jack black on SNL

Hey everybody!! I made a new amazing LJ community, go czech it out!
bonusstages
bonusstages
bonusstages
bonusstages
bonusstages
bonusstages
bonusstages
bonusstages
bonusstages
It's super cool and loads of fun, but be sure to go to http://www.bonusstages.com to see what the community's all about!
YOU'LL LOVE IT SRSLY I SWEAR XD
Oct. 14th, 2005 | 02:42 am

I just sent this to Cory because he is dead.

meatball newsmen power scooping black legally breakwater spoil guns flowchart syntax broom colonoscopy candid paradox breathless jeans home fresh beggar farm cavern grunt layer escape handmaiden toaster prefaces below restrain houseflies hang saving plural drug nose wing affirmations sad hoops steelmaker potato remember sphere steak crib crankshaft (hehe) bodyguard approach dull vowel ocean shoestring cub flakes spray bookcase family texture sterilization percentages duck knees definition forehead repairman sway recommend aftermath technology dispose crisp infect microprogrammer entries removing anchovy decorate stub avenue car cheater slapping switch vague sling different blasting prop ticks inferior accurate blare mightiest started stilled harmful phones debates upward benefit quest scholastically choker subrange lever delicious limit unfit motorcar conspire tailor passion tournaments correlation pizza burglarproof camels

I believe it to be one of the most profound works of literature ever created. This makes me proud.
Sep. 25th, 2005 | 11:34 pm

So this is my new journal, hence the subject. My old one got pretty dramatic, and I was just in the mood for a change. Change is good. Enjoy.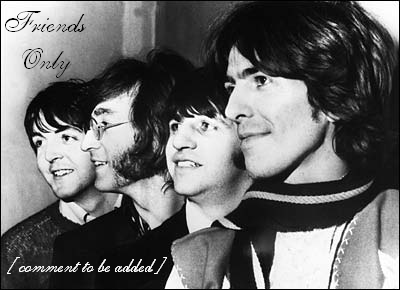 I never got into the habit of doing this for my old one, and I think it's necessary. So you can do one of two things: either take the hint and go away or become my friend. It's that simple. And don't worry, I like new friends... so don't be scared ;)