Cracked.com: 5 Classic Board Games With Disturbing Origin Stories.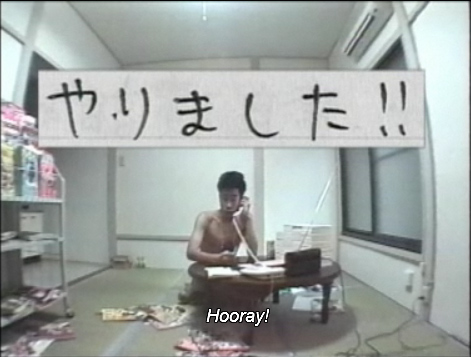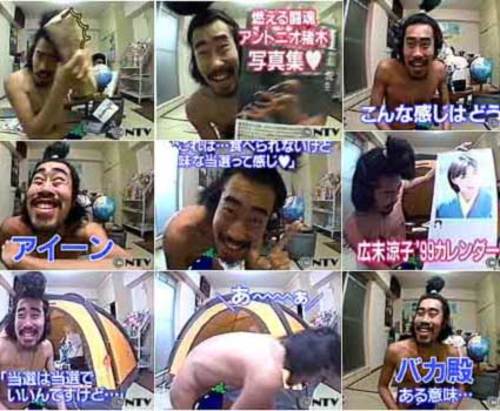 Made in Japan: The Incredible True Story of "Eggplant."
"Mix reality TV and Japanese game shows and throw in the plot of The Truman Show, and you've got this unbelievable true story."

A friendly reminder that Valentine's Day is around the corner.

'Jenius' arrested for assaulting pregnant woman.

Oopsie: University blunder as exam papers are handed out with the answers stapled to the back.
Bonus: Some students didn't notice the answer page and are mad that they missed out on an unfair advantage.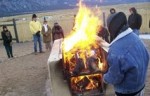 Colorado town offers possibly nation's only non-religiously-specific outdoor cremation service.
"The outdoor funeral pyre in this southern Colorado mountain town is unique. Funeral and cremation industry officials say they are unaware of any other place in the nation that conducts open-air cremations for people regardless of religion. A Buddhist temple in Red Feather Lakes, Colo., conducts a few funeral pyres, but only for its members.
Ancient Vikings lit funeral pyres to honor their dead, and it is accepted practice among Buddhist and Hindu religions. But the practice is largely taboo in the U.S."
See also:
Tibetan Sky Burial.

Japan to go fishing in space.
"In a fascinating use of time-tested technology to address uniquely modern problems, Japanese space agency JAXA is teaming up with Japanese fishing net maker Nitto Seimo to haul in some of the 100,000-plus objects of space junk orbiting the planet."

Security company HBGary claims to have "infiltrated" Anonymous, offers to sell list of "senior members" and "core leaders" of Anonymous. Anonymous fucks their shit up.
"The website of Washington DC-based HBGary Federal was hijacked Sunday along with the Twitter account of CEO Aaron Barr. The company's website was defaced with a message that read, "This domain seized by Anonymous under section #14 of the rules of the Internet."
"Your recent claims of 'infiltrating' Anonymous amuse us, and so do your attempts at using Anonymous as a means to garner press attention for yourself," the messaged continued. "How's this for attention?"
In addition to hacking the company's website and Twitter account, "Anonymous" gained access to more than 44,000 company e-mails, which were released to the public in a 4.71 gigabyte Torrent file. The group also gained access to the report that was allegedly going to be sold to the FBI and posted it online (.pdf).
"Anonymous" claims that most of the information gathered was either publicly available or inaccurate."
Also:
CEO speaks out, describing what it's like to face the wrath of Anonymous, says he had to unplug his cable modem.

Woman caught on neighbor's security camera stealing his snow shovel to dig out her car. So neighor exacts revenge by using his snowblower to bury her car. BONUS: She had thrown away the snow shovel after using it once, so she had to use a little brush this time.

Schoolteacher goes on vacation, has a glass of wine, posts pic on Facebook, gets fired for it.
In an attempt to quell civil unrest, Egypt decides to give all government fat cats a 15% raise
Headline by Fark.
11-year-old girl caught entering Colombian jail with 74 cell phones and a gun taped to her back.
Leader of Turkmenistan orders beauty contests for horses.
Arizona man in trouble for inserting porn into local broadcast of the Superbowl and making it slightly watchable as a result.
Man calls cops to ask for advice on growing marijuana crops, with predictable results.
Man murders father, blames Red Bull.
Vietnamese celebrating the Lunar New Year have their party interrupted by a power cut. So they drive a car into the house and leave the engine running so they can use the car's stereo system to keep the party going, with predictably tragic results.
Really popular in many Asian countries: throwing acid on your underage wife for any reason you please.
Old and busted: Airplane strikes bird. New hotness: train strikes eagle.
"An engineer spotted the majestic bird and blasted his horn. At first, the eagle didn't budge, Koppie said. Then it slowly took off -- too late. The train arrived at Washington Union Station two hours later with the bird stuck to the locomotive like an emblem."
Duuude, that frat party was KILLER.
Jackasses immitate Jackass stunt, with predictably deadly results.
"Bieberle had been holding on to the SUV driven by Smith while riding inside a shopping cart in March 2008. The cart's wheels struck a speed bump, overturning the small metal cart and sending the teenager into the air, landing on his head." Wup wah: "Investigators said Smith had "every intention of recording this stunt," but he had left his camera at home and the cell phone's camera failed to capture any images."
Winter festival cancelled due to too much snow.
Arlington church cancels services so they can rent spaces in their parking lot for Super Bowl fans. Praise the Lord [Obvious]
Priorities.
Court rules low-IQ man too stupid to have sex.
Woman to eat dog food on YouTube every day until animal rights law is passed.
Man caught eating baby.
"Residents of a Papua New Guinea mining town say they found a man with a history of drug abuse allegedly eating his screaming, newborn son during a sorcery initiation ceremony."
German man dead in Phuket from penis overdose.
"One German tourist is dead and another in hospital following apparent overdoses of the drug methadone – taken by injection into the penis."
Police inspector in charge of 999 calls for anti-social behaviour is arrested... for anti-social behaviour.
How not to launch a boat [22-second video].
Uproar in Houston after video shows police beating crap out of 15-year-old suspect, even after he was on the ground and handcuffed.
With video.
Your getaway car isn't very fast if you're a purse snatcher and a guy in a snowplow can follow you for 21 miles. Bonus: Purse snatcher calls 911 to report he's being followed by a snowplow [Amusing]
Headline by Fark.
Are you smarter than a U.S. diplomat? Take this quiz and find out!
FBI launches probe into Church of Scientology over claims of 'human trafficking' and 'enslavement'.
Egyptian police targeted protesters via social media.
The Financial Anarchist's Cookbook.
NASDAQ hacked.
Bahrain: 127 Arrested In Gay Party Raid.
I accidentally the national anthem
Montana man goes for the high score, stuns cops by blowing a 0.436 - an amount most doctors would confidently say is lethal, yet he was walking and talking with relative ease.