this is my entry (actual entry
here
) for the
adayinmylife
community (a day in your life in pictures from start to finish) :-)
i work night shift, so i sleep through the morning and afternoon. therefore my "day" begins in the evening when i wake up and ends the next morning, except on the weekends when i'm off, so this is from friday evening to saturday night.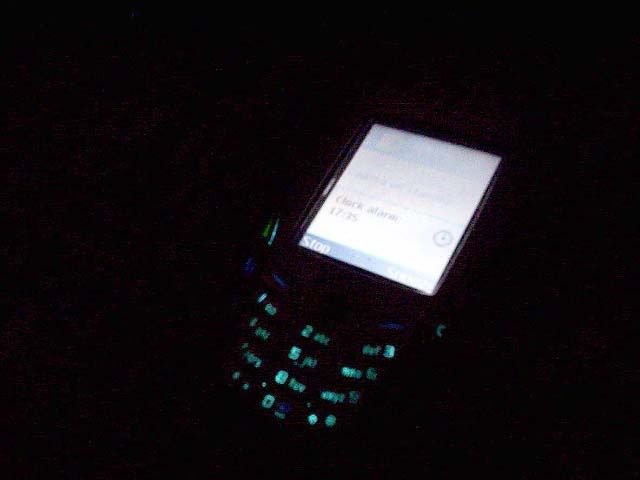 17:15
my phone wakes me up sometime after 5 in the evening. since i work night shift, this is kinda when my day really begins.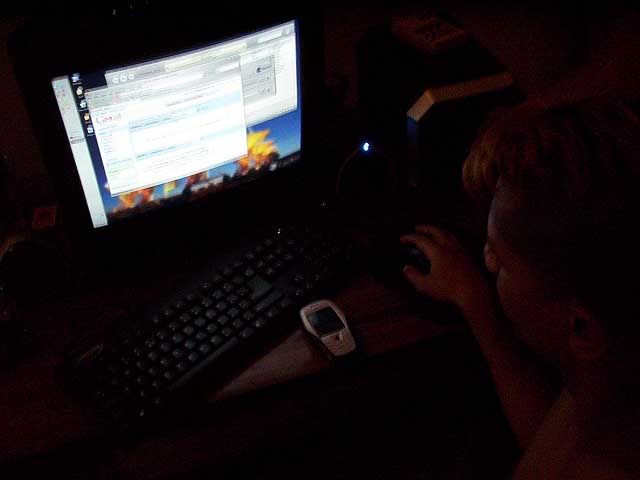 crawl to my beloved puter, put on some music, check gmail and livejournal.
jumped in the shower, got ready, and am getting my mohawk up. it's friday, and my church does a coffee bar thing where we all just hang out.
1830
all set. just leaving my tiny flat.
the street outside my house.
walking to church with a friend (and also co-worker) who took this pic. our church is only a few minutes away. the sun's just going down.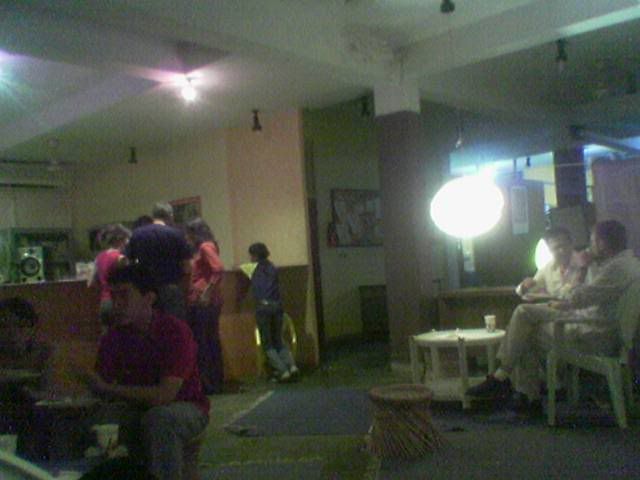 coffee bar in my church. it's in a converted basement with a decidedly bohemian kind of look/feel, being that it's full of artists and musicians and poets and assorted creative wierdos like me :-)
as per the norm in new delhi (or anywhere in india in general), we had another powercut or blackout. most people have inverters (battery backups) for a few lights.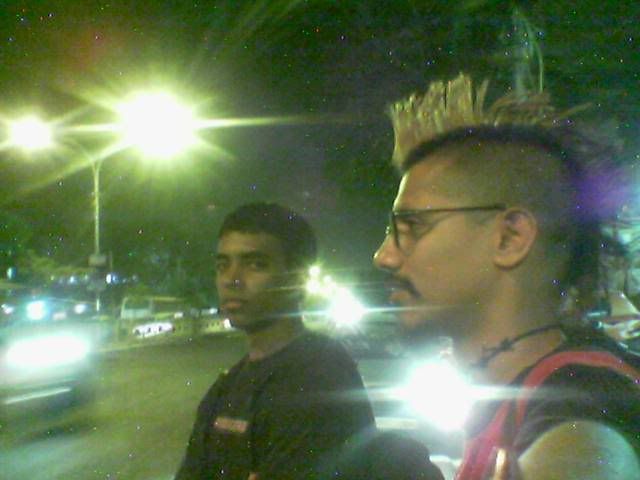 21:45
this is atul, my church friend, coworker and neighbor all at the same time. we leave coffee bar and walk to the main road and wait for another co-worker to come pick us up for work.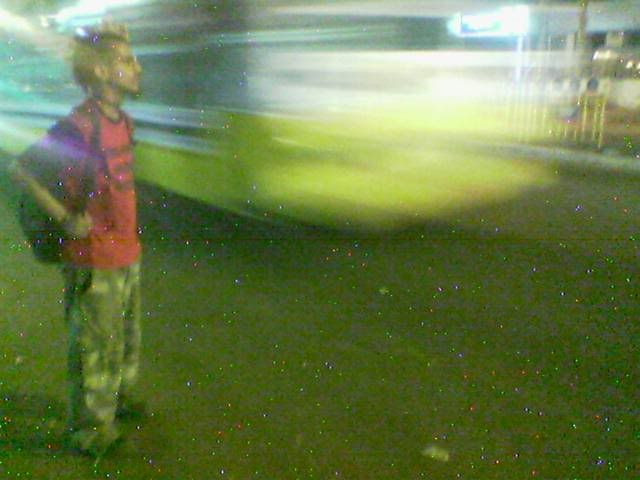 delhi public bus screaming past me.
2155
our work buddy comes and we cram into his tiny car for work. these are the maniacs i work with.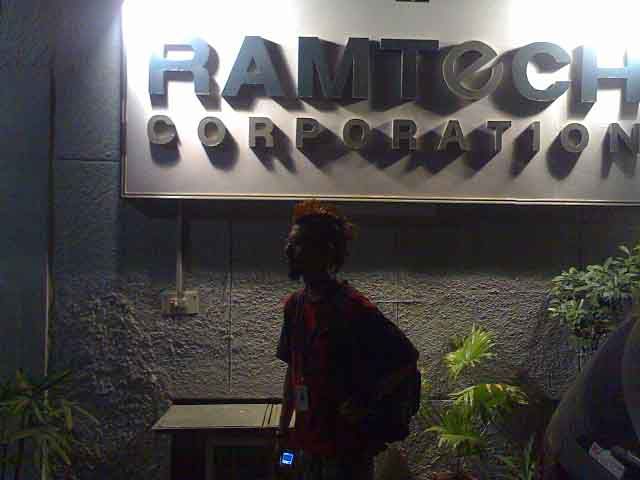 2210
at work. i'm a transcriptionist for a little office working with a company called
wetype4u
.
where i work.
hard at work, etc :-)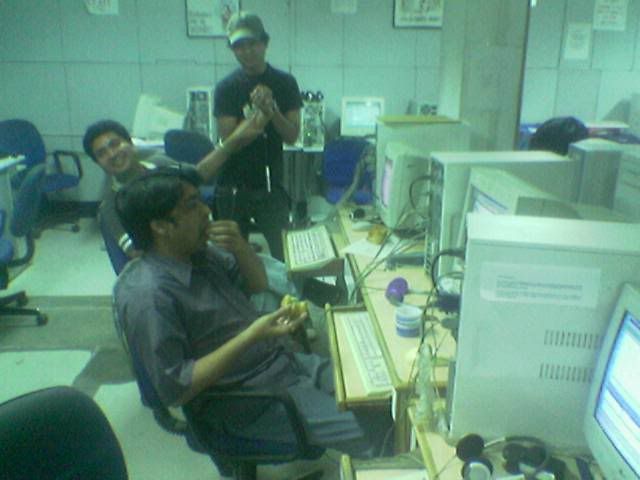 0200
tea and samosa break :-)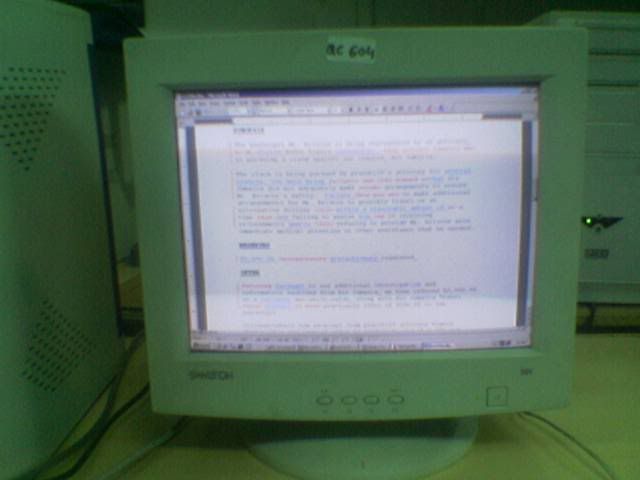 0215
back to work. what i basically do is proofread the audios to the garbage our typists hack out and convert it into something resembling what was being dictated. it's not as bad as it sounds, really!
0545
dawn :-)
unfortunately my cameraphone couldn't catch it well.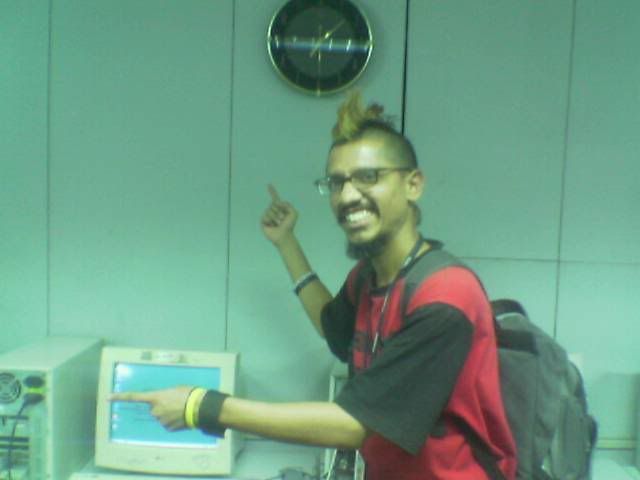 0705
shift's up! i'm outta here :-)
0715
other cities have rat and roach problems. new delhi has freakin rabid monkey problems. i'm not kidding. one of my co-workers was bitten by one as he was leaving our office and had to get rabies and tetnaus shots and whatnot. craziness!
0725
autorickshaw ride home.
0735
home. it's saturday morning so my weekend has officially begun.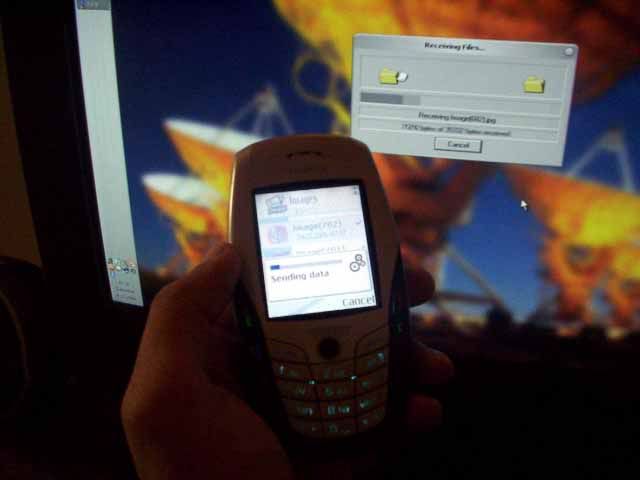 0800
copying the pics i took to my puter to free up my memory :-)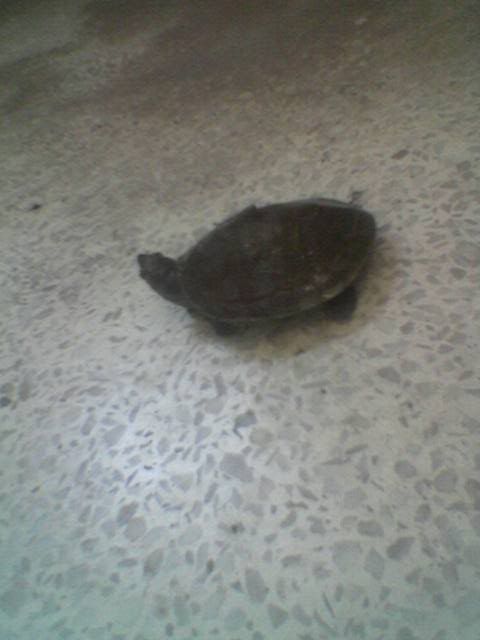 0820
shower and feed my turtle, tyler. here he is scampering across my bathroom floor.
0835
crappy breakfast plus the daily show with jon stewart. they don't play that show in india as far as i know, so i have my puter download them off bittorrent while im at work, then watch them when i get home. i don't own a tv because the tv here is even more unwatchable than american tv in general (except for a few key shows).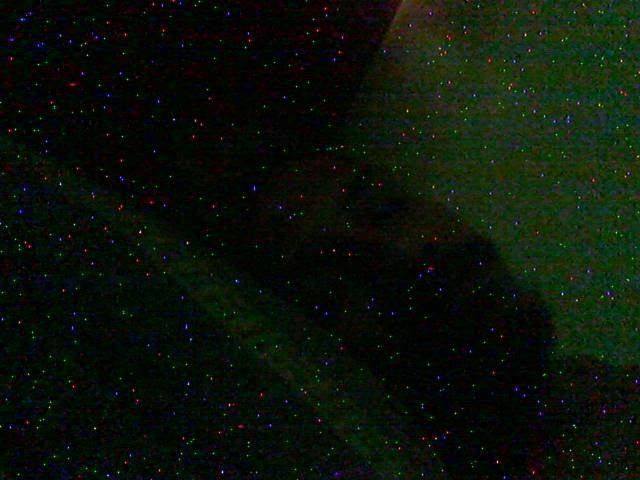 1015
a short nap.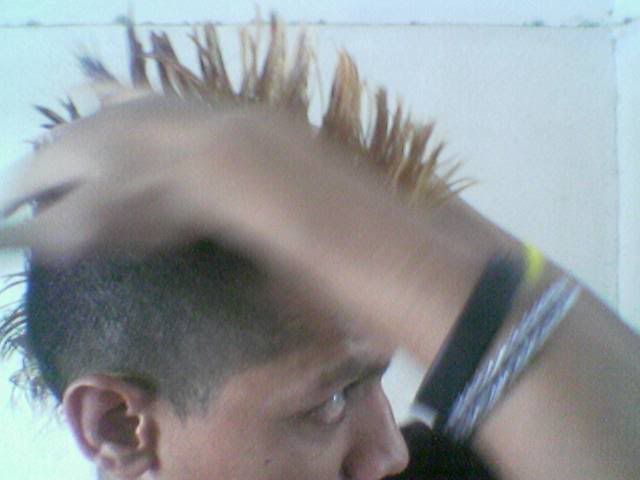 1500
overslept. woke up, got the 'hawk up, got ready for church.
1700
i play bass for church. we practice a new song.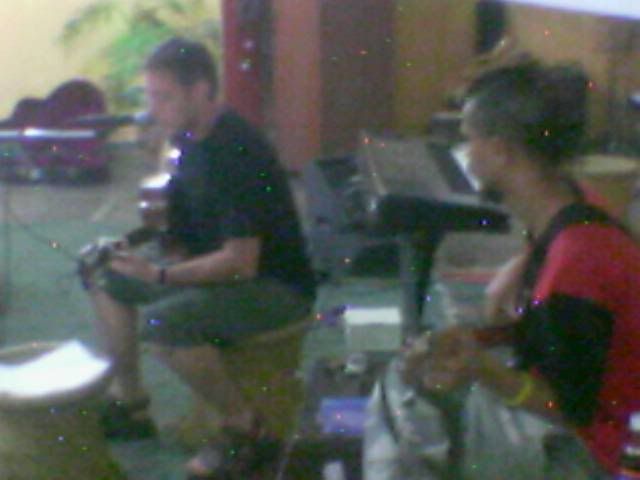 our church leader tony on the gutair.
worship practice, and then prayer meeting.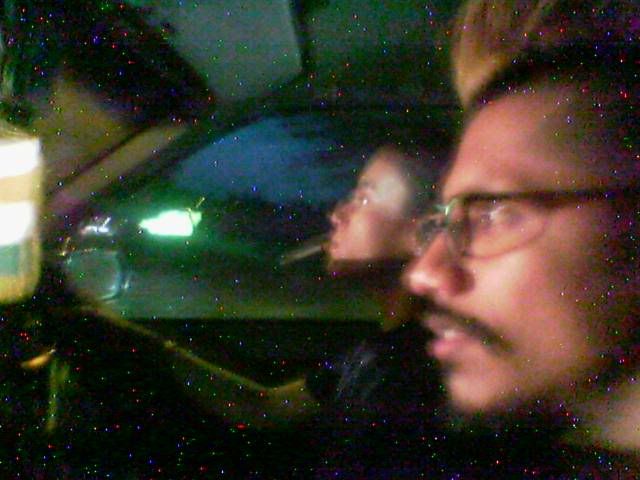 1900
my buddy
dark_chrysolite
and i heading off to see our friend stefan perform at a concert type thing at some other part of delhi.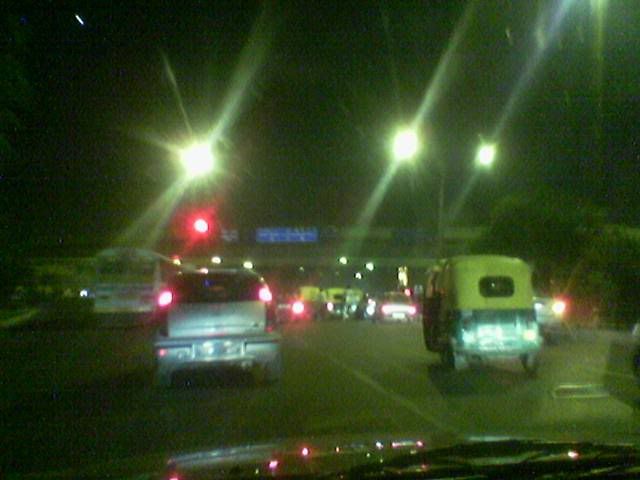 1920
insane delhi traffic :-)
1930
delhi public bus. notice how beat up it is? that's normal here. i wasnt kidding about the insane part!
2010
at our friend's concert. most of my friends from my church were there too.
2020
stefan is the dude hiding behind that pillar, on the keyboard. it was an awesome gig, beautiful lyrics and music and all.
2235
my dinner: pizza and a beer. yay!
2240
watched some downloaded tv.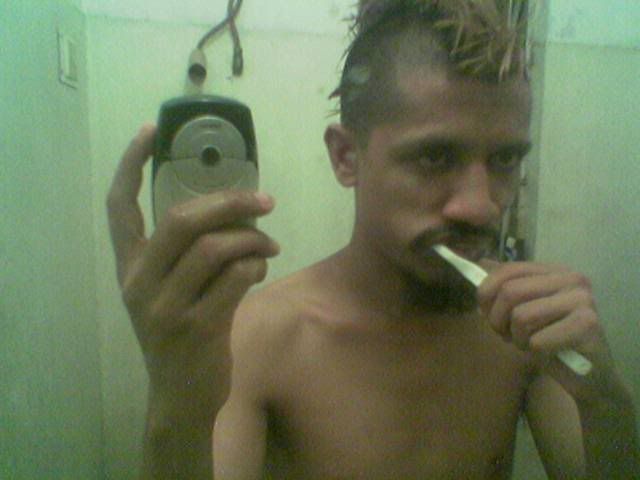 2335
showered and brushed my teeth.
2350
going to bed.
Current Mood: accomplished