upgraded speech processor, Freedom
, to celebrate a new freedom (unless it's promising); I'm giving myself a debate in between making a decision on whether to get an iPhone or the 6th generation iPod, since I, as well, will receive an accessory which is Personal Audio Cable for simple connection to an iPod®, Walkman®, portable radio or other battery-operated audio products. I've never had an iPod of my own.
I have limited funds, though I spend my money wisely. The new processor costs $7,850, however, it turns out that I probably will not have to pay for it at all. I want to get an iPod to enjoy the music more. Waiting for the final decision results from Cochlear Americas.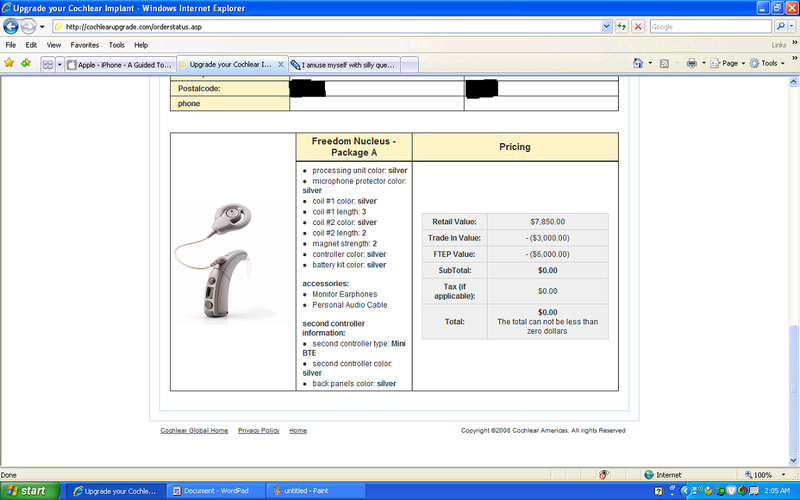 After ordering the