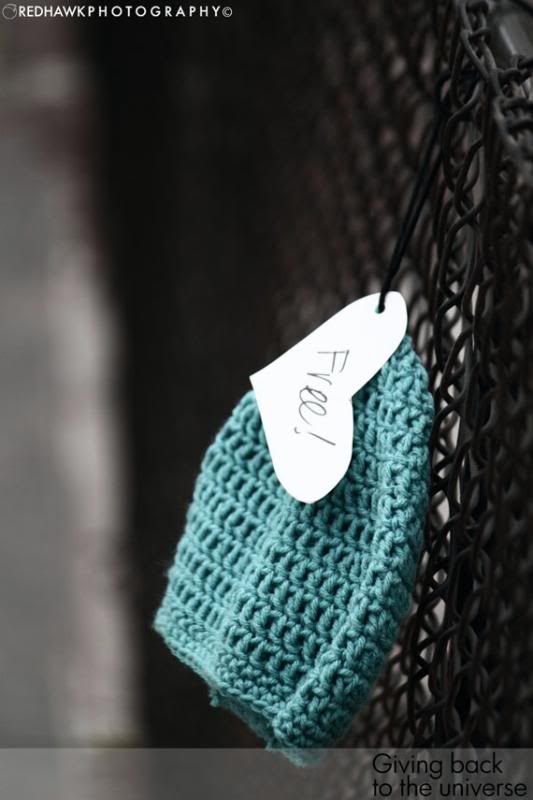 I was inspired by this man named Ernie who hung hats in trees. That's when a light bulb went off to use yarn donated to me from a co-worker in colors that I didn't care for & remnant yarn I had from previous projects. With the weather actually getting colder in Cali, I thought this was a perfect opportunity to hit the streets of downtown San Diego where many homeless people reside to show my love. My lovely friend LaRon (photog), his girlfriend Monique and her sister Melissa tagged along in support. I documented this in photos in hope that it inspires other young crafters to give back to the community in some kind of way...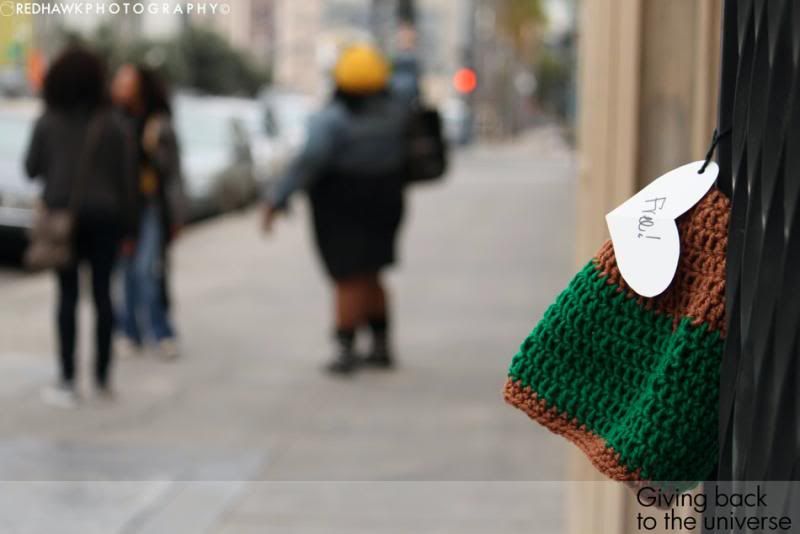 The first one hung...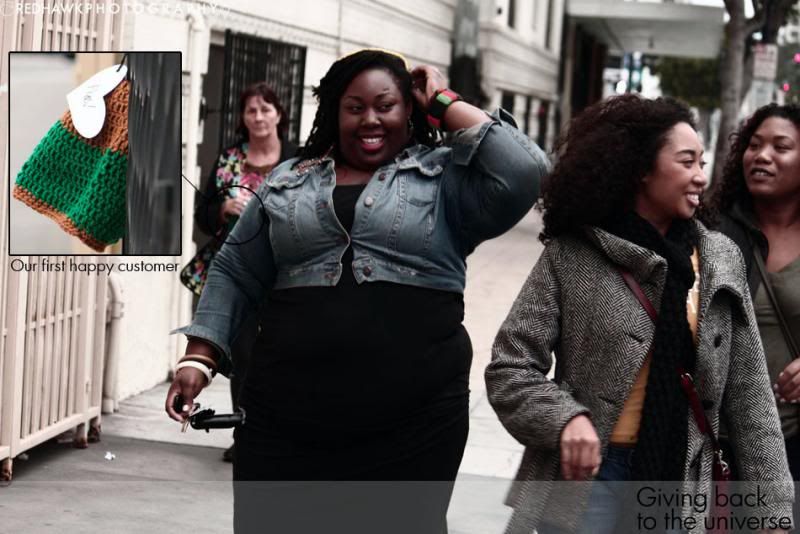 That was taken 15 minutes later while we were goofing off, we didn't even see the lady...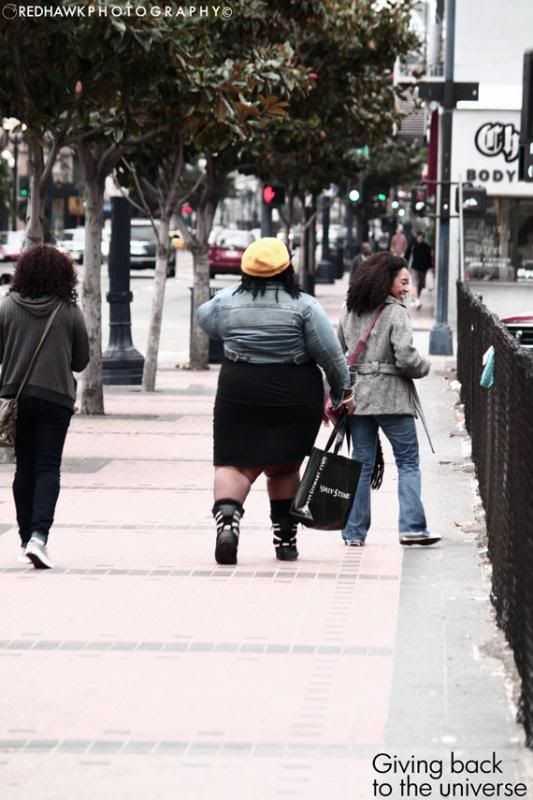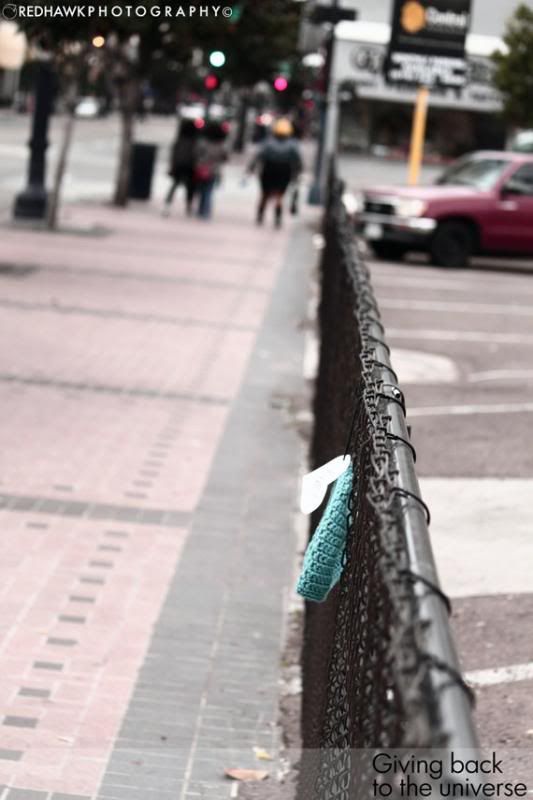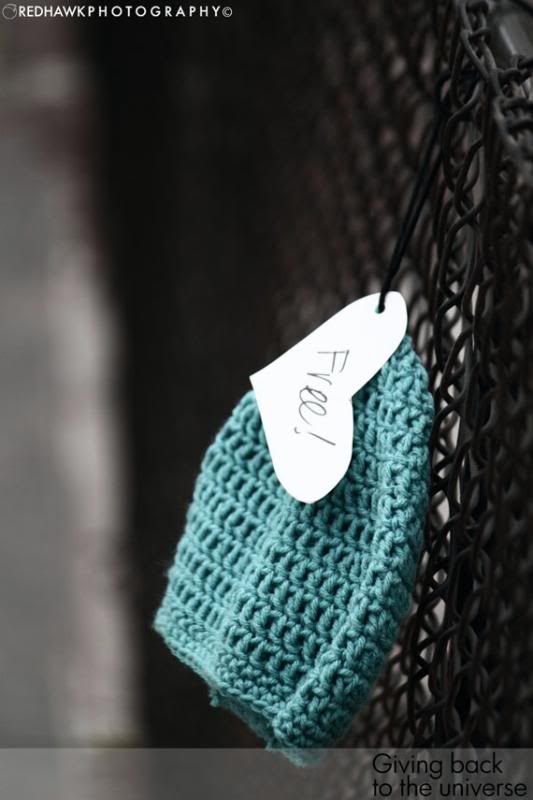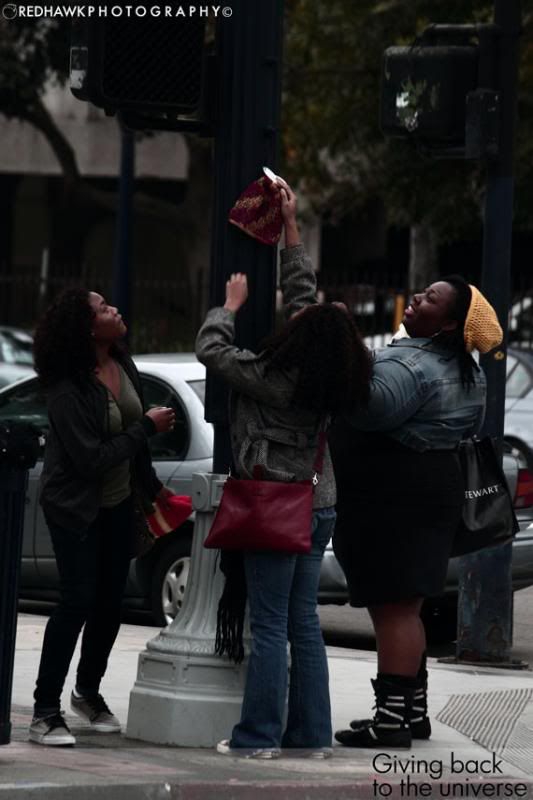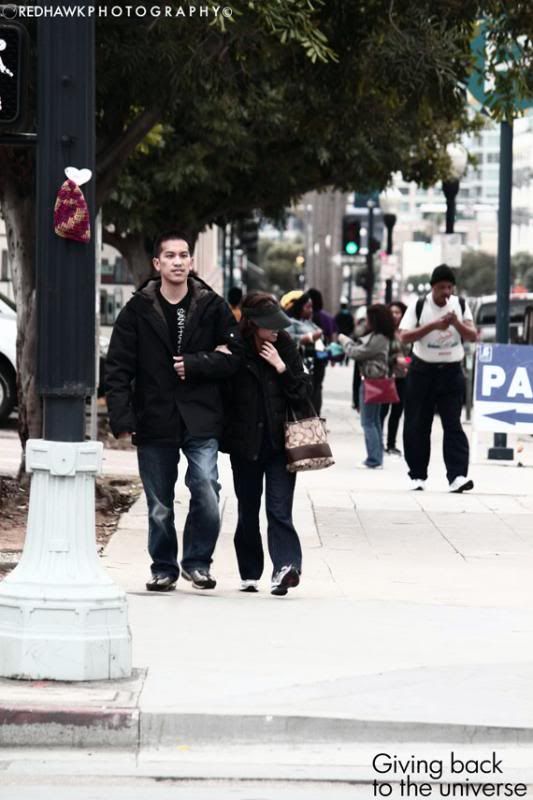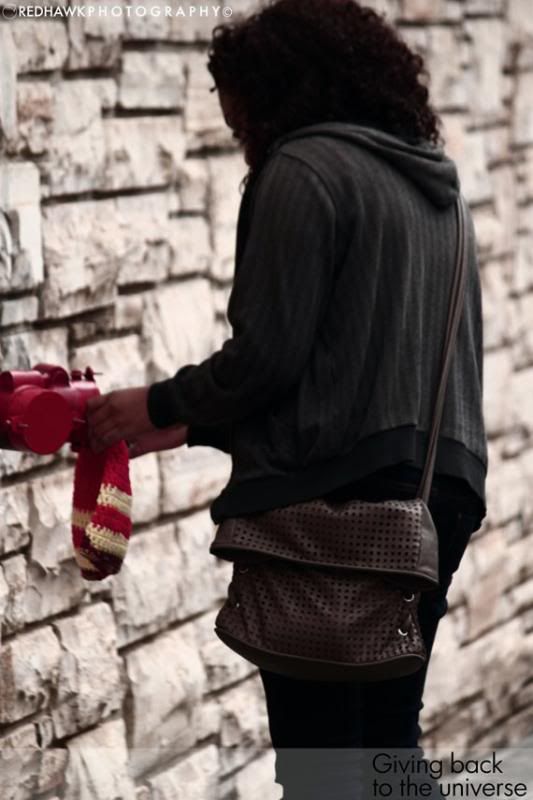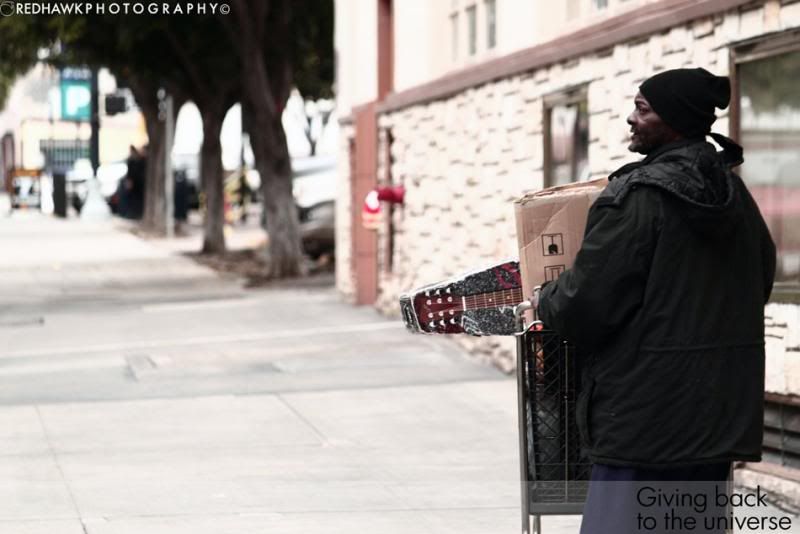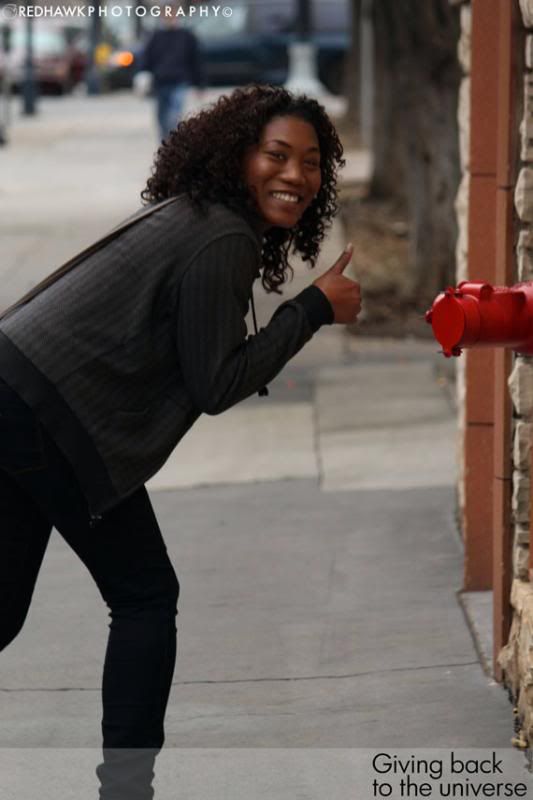 Came back up the block & her hat was swiped. YUS!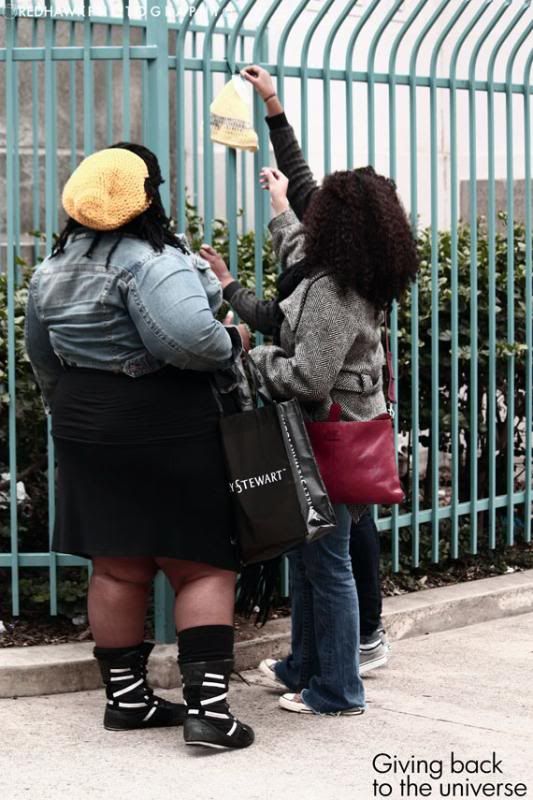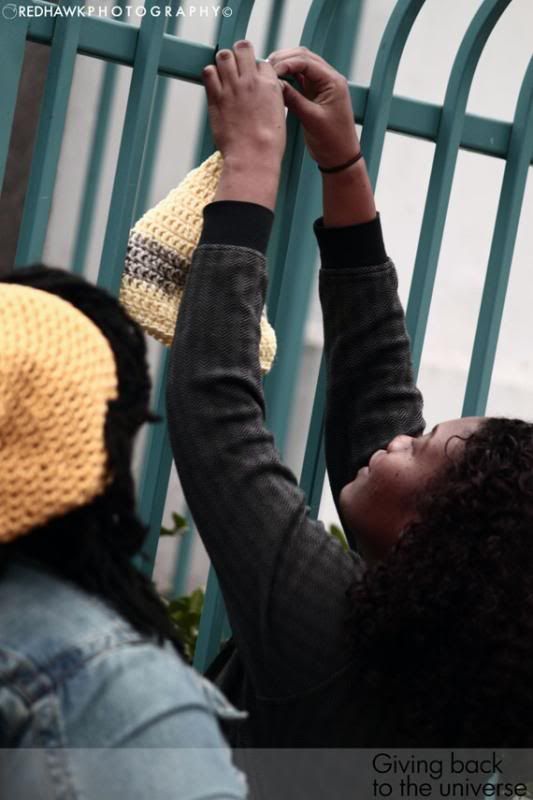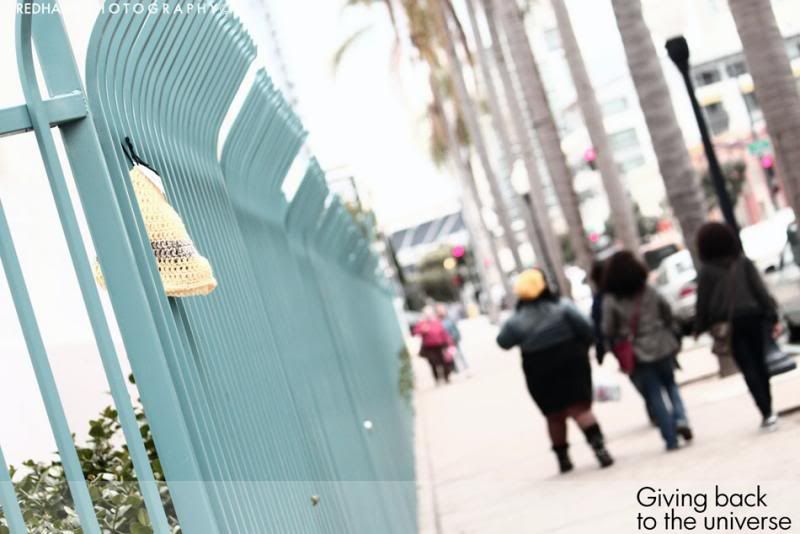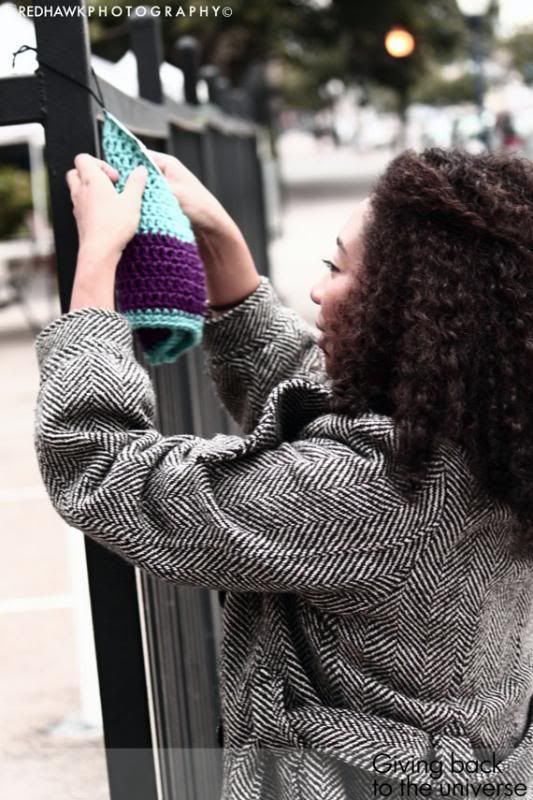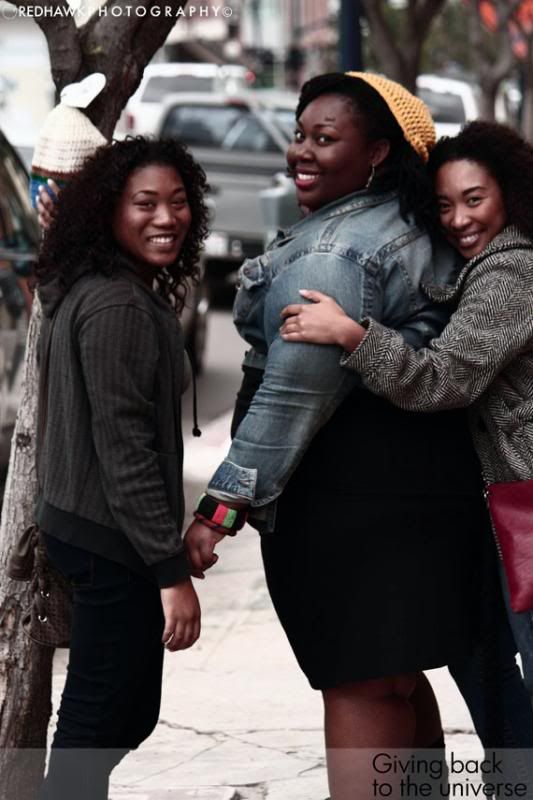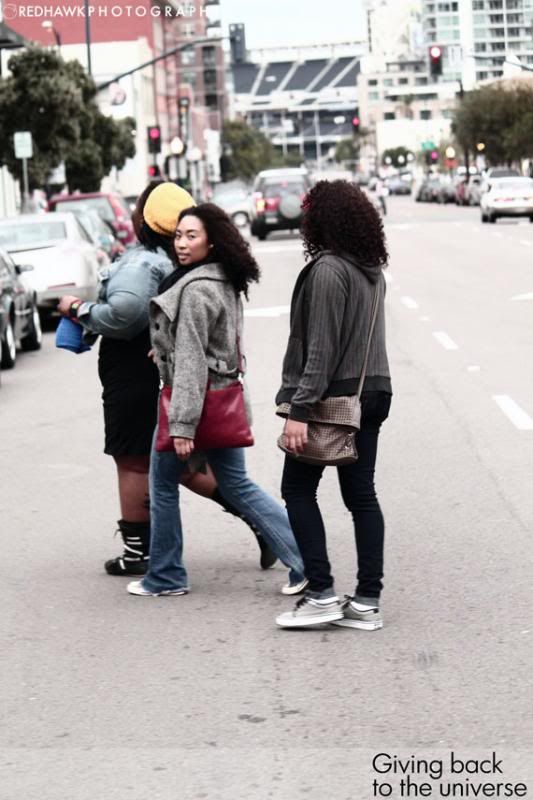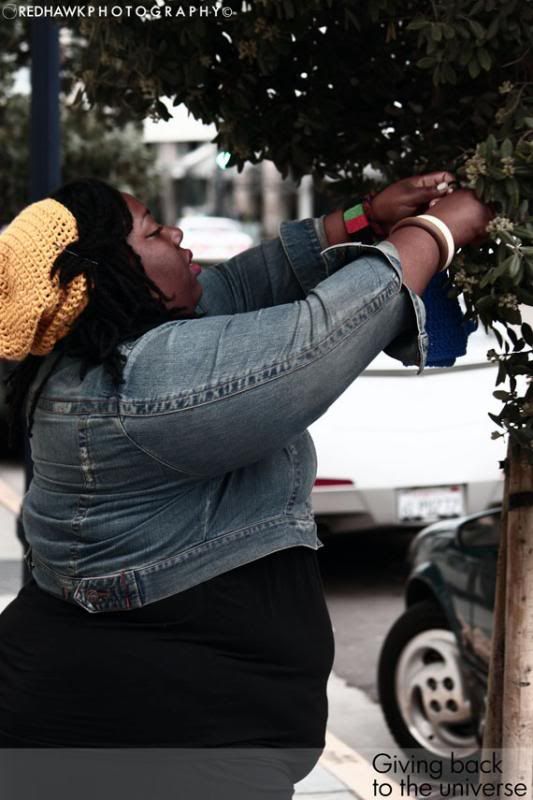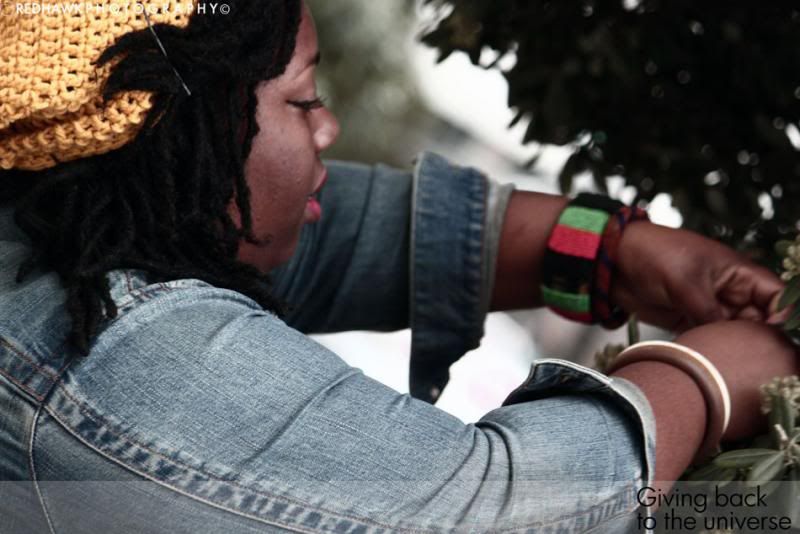 Hanging the final hat...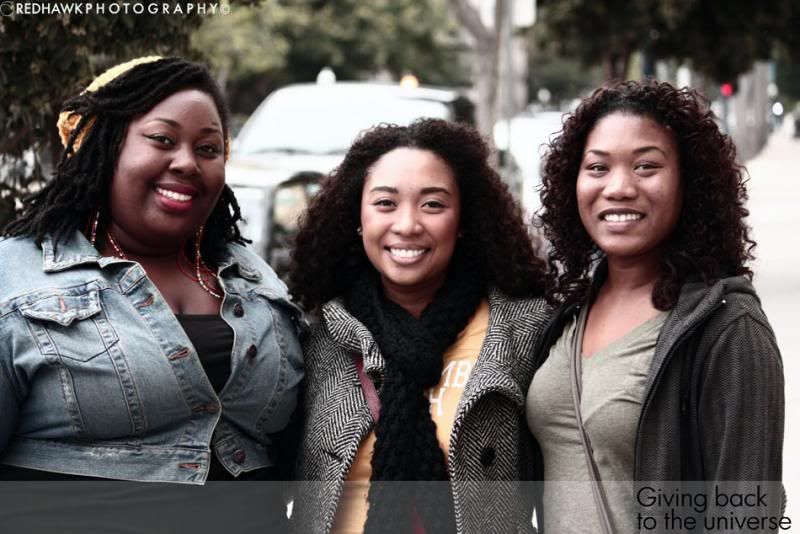 Me, Monique & Melissa



They were all sad when I ran out of hats because they were having fun doing this. In total I crocheted 11 hats in 2 weeks. Now I'm in the process of crochet beanies for premature babies then donating it to the children's hospital. Feels refreshing to utilize my skills for good.

Peace.